Staff
---
lead teacher of chemistry and head of house: mr zabed ahmed
Zabed is a graduate of King's College London with a Master's degree in Chemistry. He has predominately worked in sixth form colleges and has over 15 years of experience in post 16 education. In his previous colleges he has been the Head of Chemistry as well as managing the pastoral side of the curriculum. He has also taught abroad in a sixth form boarding school, teaching the more challenging Cambridge International syllabus.
catering assistant: mr aziz al-ami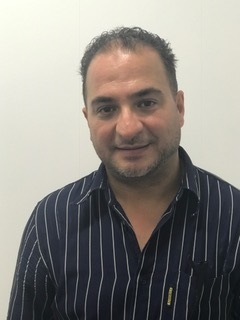 Aziz has a degree in Geography and History which he completed in France. He has worked as a manager for a large coffee company for a number of years. He is also passionate about catering and likes to experiment with new dishes.
lead teacher of computer science: ms michelle alexander
Michelle embraces the computing vision with drive and a sense of fun. Qualified to Masters level in Computer Science, she is also a recognised Master Teacher for Computing. Technology has always served her well, having worked in industry as well as teaching of Computer Science at University and School level.
headteacher: mr jan balon
Having completed a degree in Politics from the University of Warwick, Jan initially trained through the Teach First programme and subsequently taught Humanities in schools in Tottenham and Edmonton, latterly as Vice Principal for the Curriculum at a large 11-18 Comprehensive - a position he held for three years.
teacher of mathematics and further mathematics: mr leigh baxandall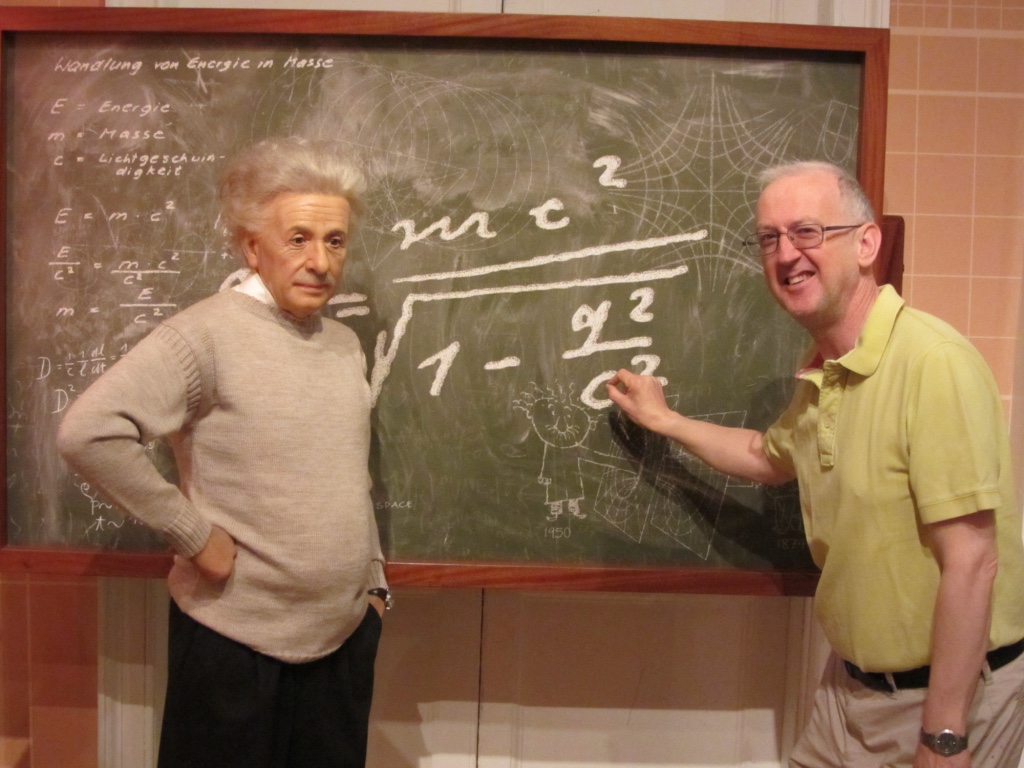 Leigh (pictured right) has a PhD in Theoretical Physics from the Cavendish Laboratory, Cambridge, and after a career in finance which saw him work in New York, London and Tokyo he has taught for the last decade. After training at the Institute of Education, Leigh has worked as a Teacher of Mathematics at St Marylebone School and held a variety of roles including STEM director, and Oxbridge and Level 3 Maths Coordinator. Leigh is a Specialist Leader of Education in STEM and Maths and also a part-time curriculum adviser to a newly opening UTC.
Teacher of french: ms mandy bolster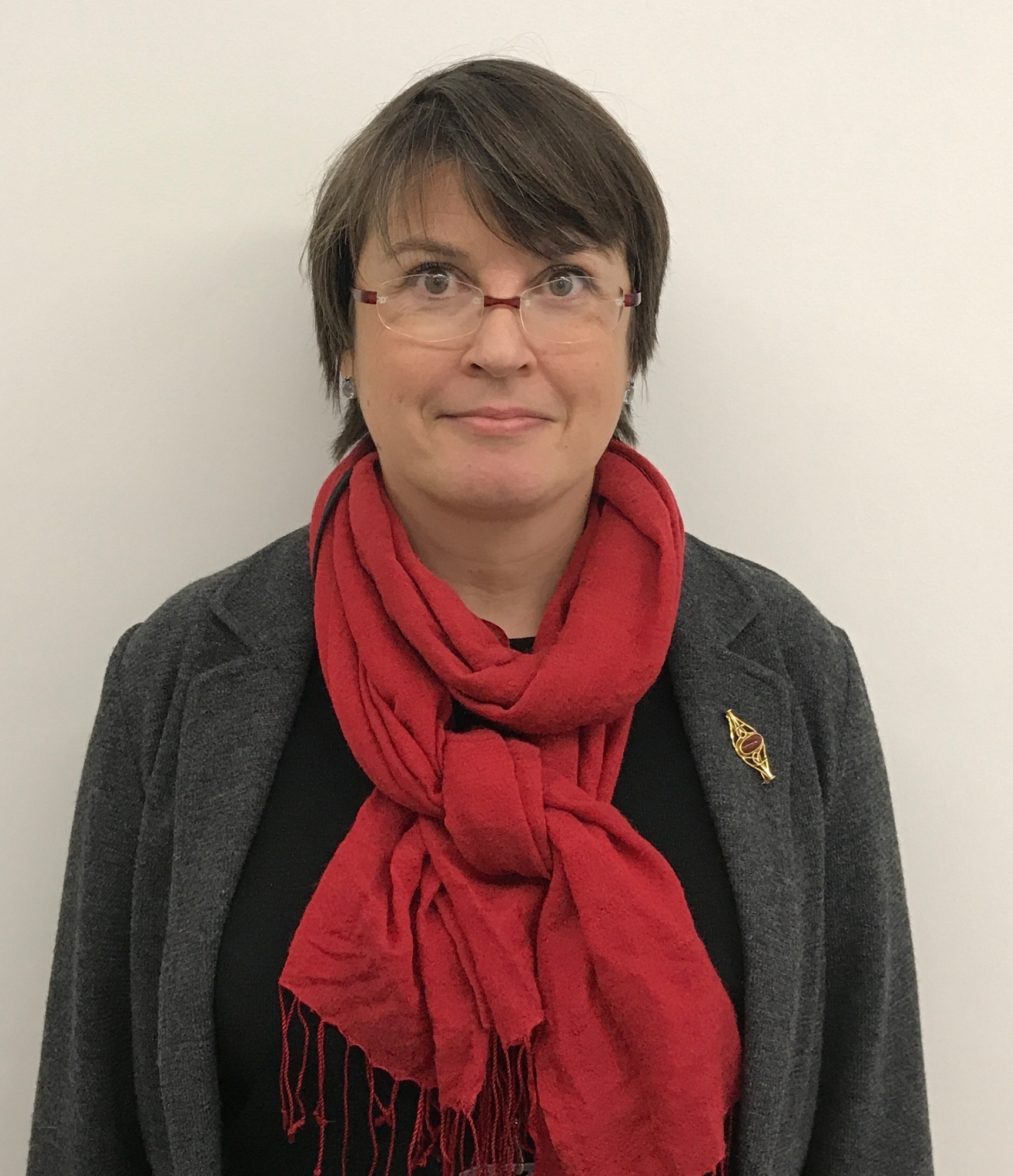 Mandy studied French and Italian at Cambridge. Since then she has taught In secondary schools in London and Cambridge, including a 22 year stint teaching both French and Italian at Hills Road 6th Form College in Cambridge, where she was latterly head of French.
Another strong academic interest is History of Art. She very much enjoys sharing her enthusiasm for the cultural aspects of A level teaching.
catering manager: ms rachel bull
Rachel lives in St. Albans, Hertfordshire with her husband and children, but is originally from Oxford were she went to school and studied catering. She enjoys watching most sports and loves football. She also enjoys walking her miniature dachshund Molly.
deputy head pastoral: mr John clark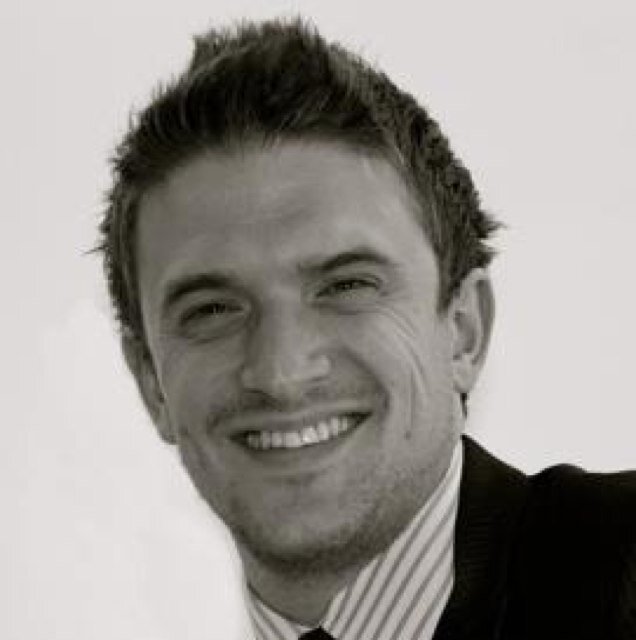 Johnny studied History at The University of Leeds, before completing the Teach First programme. He worked at King Solomon Academy for 6 years, as both the founding Head of Humanities and founding Head of Sixth form. More recently, Johnny has worked as Vice Principal in a large comprehensive in Wembley, overseeing Teaching and Learning.
teacher of chemistry: mr joe connor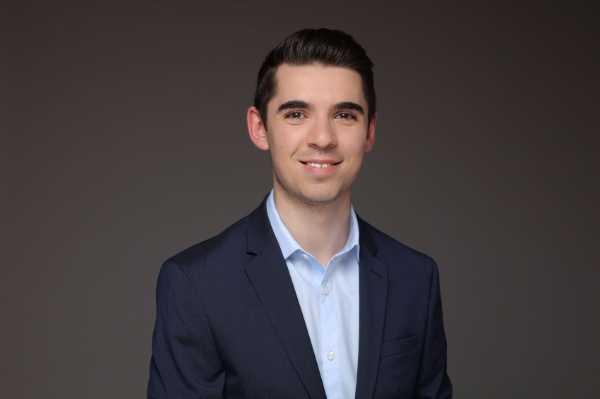 Having completed an honours degree in Cellular and Molecular Medicine at the University of Bristol, Joe Connor has spent the last two years teaching Chemistry and Biology in numerous schools around London, including the London Academy of Excellence Stratford. Joe Connor is on secondment from Highgate School, where he coordinates the School's partnership teaching.
teacher of history: mr tom deasy
A graduate of the Teach First Programme, Tom taught at a comprehensive school in Plaistow after reading History at Peterhouse, Cambridge. Tom is returning to teaching after a spell working for AlphaSights, a global information services firm, based in the City of London.
lead teacher of physics: mr ashley dyson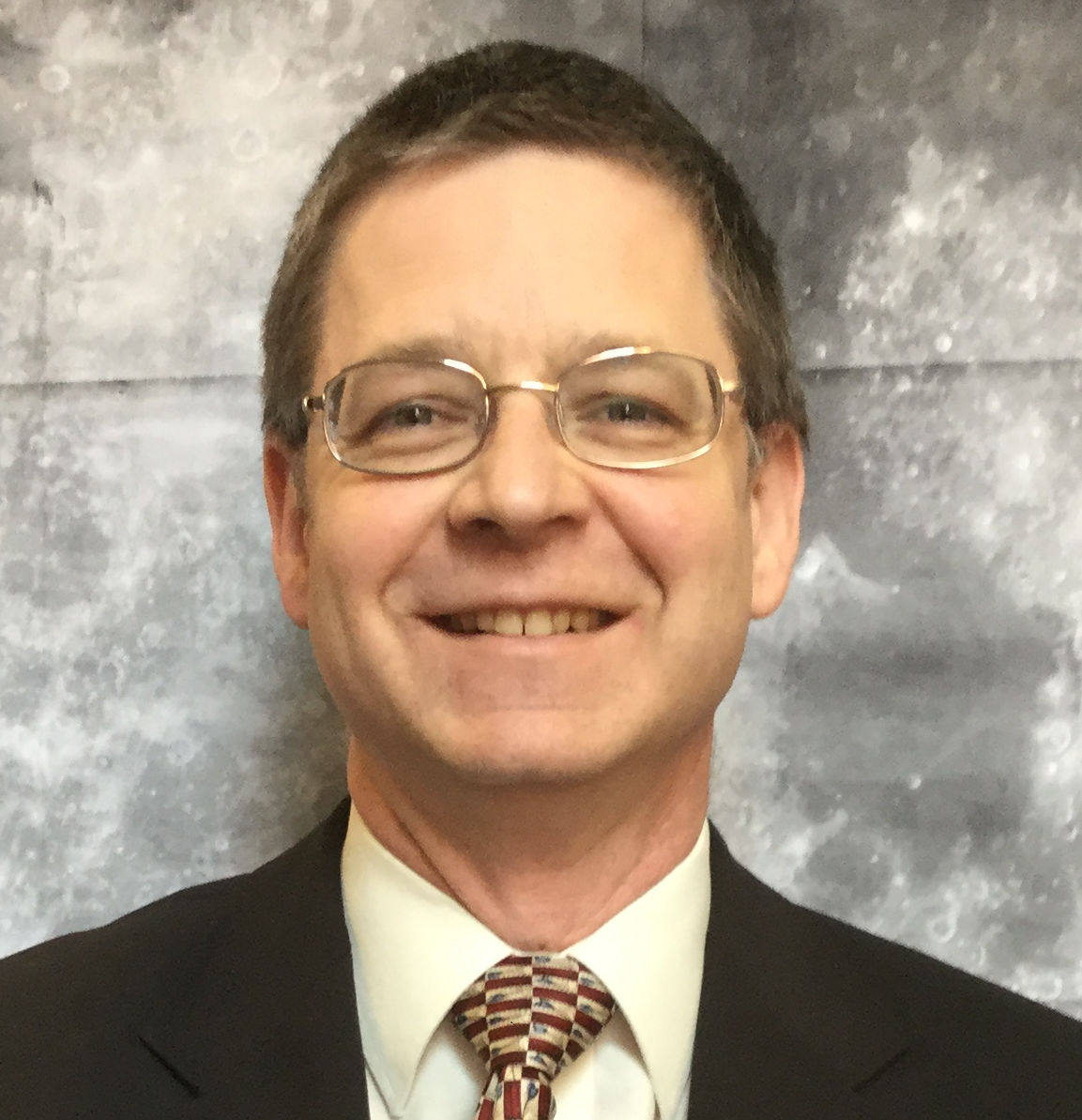 Having read Physics at Exeter College, Oxford, Ashley worked as an IT project manager for Shell for over a decade. He then returned to his first love, physics, training to be a teacher at the Institute of Education, University of London. During his teaching career, Ashley has taught at a leading North London grammar school where he coached pupils onto the UK Physics Olympiad team, as well as into Oxbridge Physics and engineering courses. He is seconded to LAE Tottenham from Highgate School.
librarian and learning resources coordinator: ms sabrina elliott
Miss Elliott is an avid reader, a postgraduate student and has been working in school libraries and English Departments for nearly 15 years. The bulk of Miss Elliott's career has been based in the London Borough of Haringey where she originates from, and is still a member of.
Outside of her role as a Librarian, Miss Elliott is a developing BAME writer of children's/young adult fiction, short stories, poetry and picture books. She is about to complete the final year of her 'MA in Children's Literature' at Goldsmiths College (UofL), with the plan to start her PhD in Literature/Cultural Studies in September 2019.
Miss Elliott is currently writing a 9-12 years Adventure/Fantasy series based on the history of Jamaica (The Maroons/Port Royal), her first Young Adult science-fiction/dystopian/AfroFuturism novel, a collection of children's poetry and a picture book for younger readers about friendship and self-esteem.
director of academic studies: mr david fotheringham
David studied Latin and Greek at St Andrews University before teaching Classics at the Cheltenham Ladies College for twelve years, where he was also the University Adviser. On moving to Highgate School in 1992, he was first Head of Classics, then Assistant Head and until 2017 the Deputy Head (Academic). He is currently also Chair of Governors of Keble Prep in Winchmore Hill and regularly serves as a team inspector for the Independent Schools Inspectorate.
lead teacher of mathematics and further mathematics: Mr giancarlo grasso
Having completed a degree in Mathematics from UCL, Giancarlo trained at King's College London and received a PGCE. Subsequently, he taught Mathematics and Computing at Highgate School as well as co-ordinating the co-curricular program for years 7-8. He is seconded to LAE Tottenham from Highgate School.
sen and learning support lead: ms june hamilton
June was an undergraduate at Goldsmith's College, London University, and studied her PGCE (English and Media) at the Institute of Education. She has been in education for 25 years, and before pursuing a keen interest in SEN, taught English and Media up to A Level in the State Sector. For two years she headed the English Department at a Girls' High School in Brent before becoming SENCo in a mainstream secondary school. She now works in the Special Needs Department in Highgate School and will be working part time on secondment to support the development of SEN at LAE Tottenham.
ict support technician: mr nathan hatch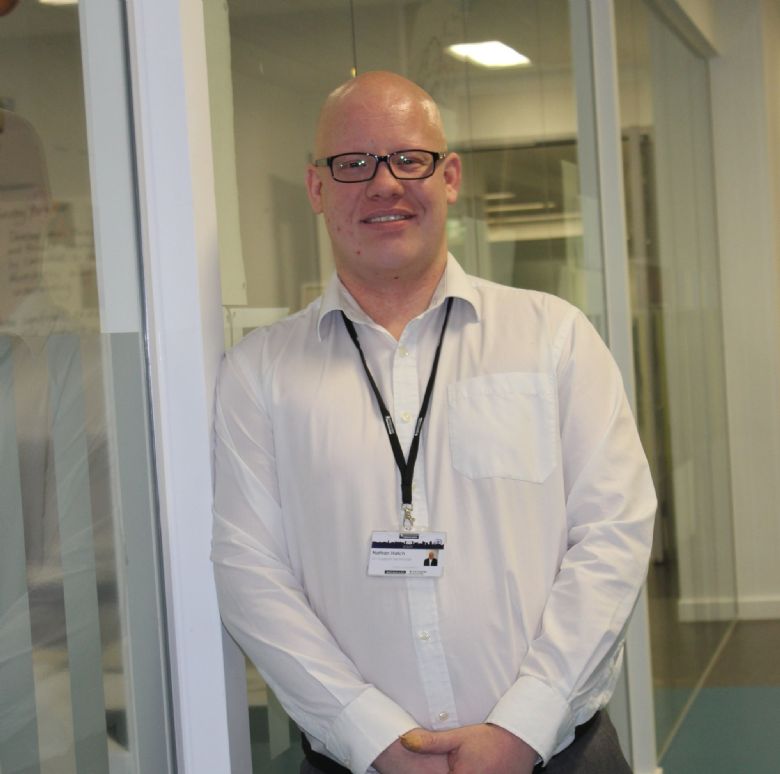 After graduating from the University of Liverpool with a Bachelor's Degree in Engineering, Nathan worked in a variety of roles across the Hospitality and Events industry, during which he developed significant customer service experience.
However, his love and enjoyment of technology and computers never left him. As a result, after retraining, he worked as an IT Technician for a number of Primary Schools within Haringey before joining LAE Tottenham.
lead teacher of french: Ms Cecile hayes
After two years of Classe Préparatoire and a degree in English Literature at the Université de Caen, Cécile moved to the UK to become a language assistant, where she discovered a passion for teaching French as a Foreign Language. She completed a PGCE at Oxford Brookes University and went on to work at Highgate School in 2006. For the last three years, she has been joint Head of the French department. Her professional experience also includes freelance work for a tech start-up planning the grammar course of their language app. She will be working at LAE Tottenham on secondment from Highgate.
deputy head academic; mr joe hoddy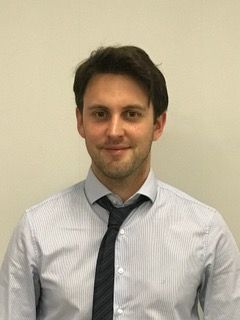 Joe studied English at Exeter University, before graduating from the Teach First programme. He worked at St Mary Magdalene Academy for eight years, a large all-through Academy in Islington, teaching English and leading on pupil achievement as the Deputy Head of Sixth Form. More recently, he held the position of Head of Sixth Form overseeing the school's co-curricular A-Level and International Baccalaureate programme.
Teacher of Biology: mr samuel hoffman
Samuel Hoffmann has an Honours degree in Aquatic Sciences, a Graduate Diploma in Education and over eleven years experience teaching Biology. He has taught in a number of outstanding 11—19 schools across London and in Australia. Most recently as subject head of KS5 Biology. Samuel will be joining us on secondment from Alleyn's school.
DATA analyst: ms nicola johnson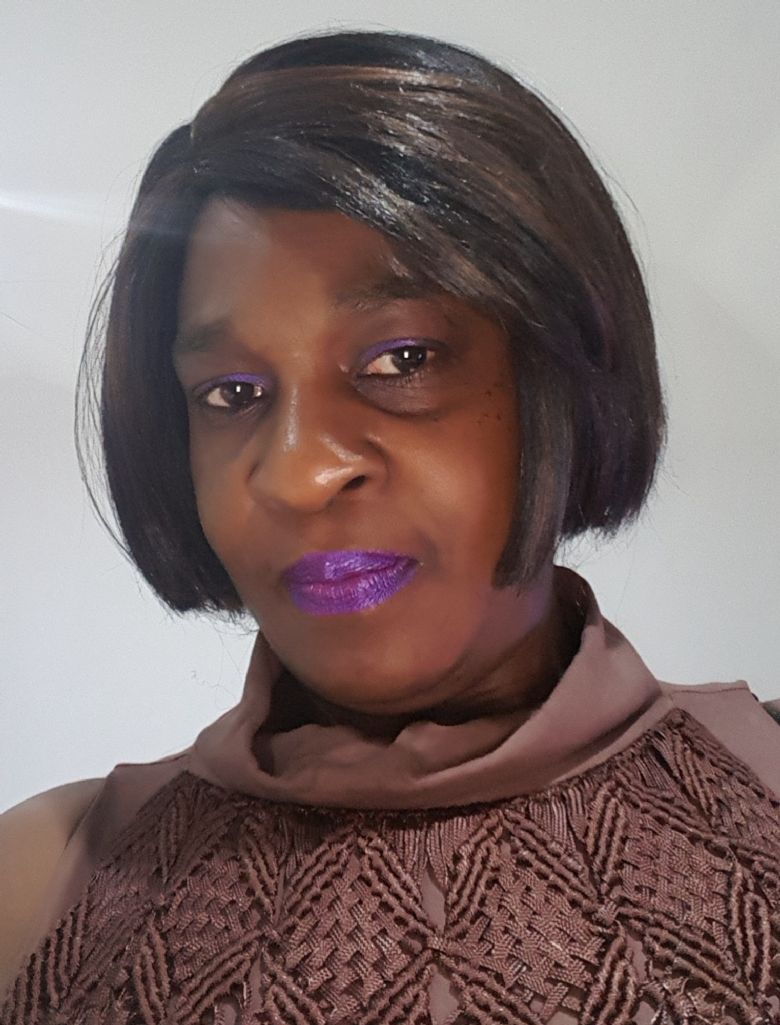 Nicola studied Mathematics and Physics at the University of the West Indies and also completed postgraduate studies in Data/Records Management at Northumbria University. Before working in secondary schools, she was a statistician in the areas of education and international trade.
In the most recent 12 years, she had full responsibility for assessment data systems and analysis for key stages 3 to 5 in her service as Data Manager at Hornsey School for Girls, Haringey and Highbury Fields School, Islington.
teacher of biology: mr rob kocho
Rob began teaching Science in 2004, after completing degrees in both Science and Education in his native Australia. He has worked in numerous educational environments around the world before settling in London where he has been teaching A level Biology in an outstanding London college since 2009. During this time he worked as assistant director of studies, head of faculty and head of year.
Rob is passionate about the environment and conservation, an avid traveler and a master scuba dive instructor. He has combined these interests working on various marine research projects around the world, and loves to share this enthusiasm for Biology with students in his classroom.
lead teacher of geography: ms grace kwong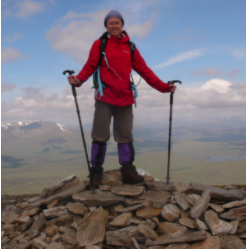 After the completion of a degree in Geography at University of Cambridge, Grace spent two years at University of Oxford for an MPhil degree in Comparative Social Policy. Specialising in education policy inspired her to train as a teacher (PGCE at University of Oxford). Grace joined Highgate School in 2014 as a teacher of Geography. Bilingual in Chinese and English, she has personal links to Hong Kong, a Newly Emerging Economy. Her academic interests spanning both human and physical geography, Grace will be working at LAE Tottenham on secondment from Highgate.
marketing and admissions coordinator: ms karel morris
Karel graduated from the University of Greenwhich with a Media Arts Production degree (Media and Communications).
She has a wide range of experience working with young people from various backgrounds as well as facilitating internal and external communication strategies.
finance manager: mr Simon Longstaff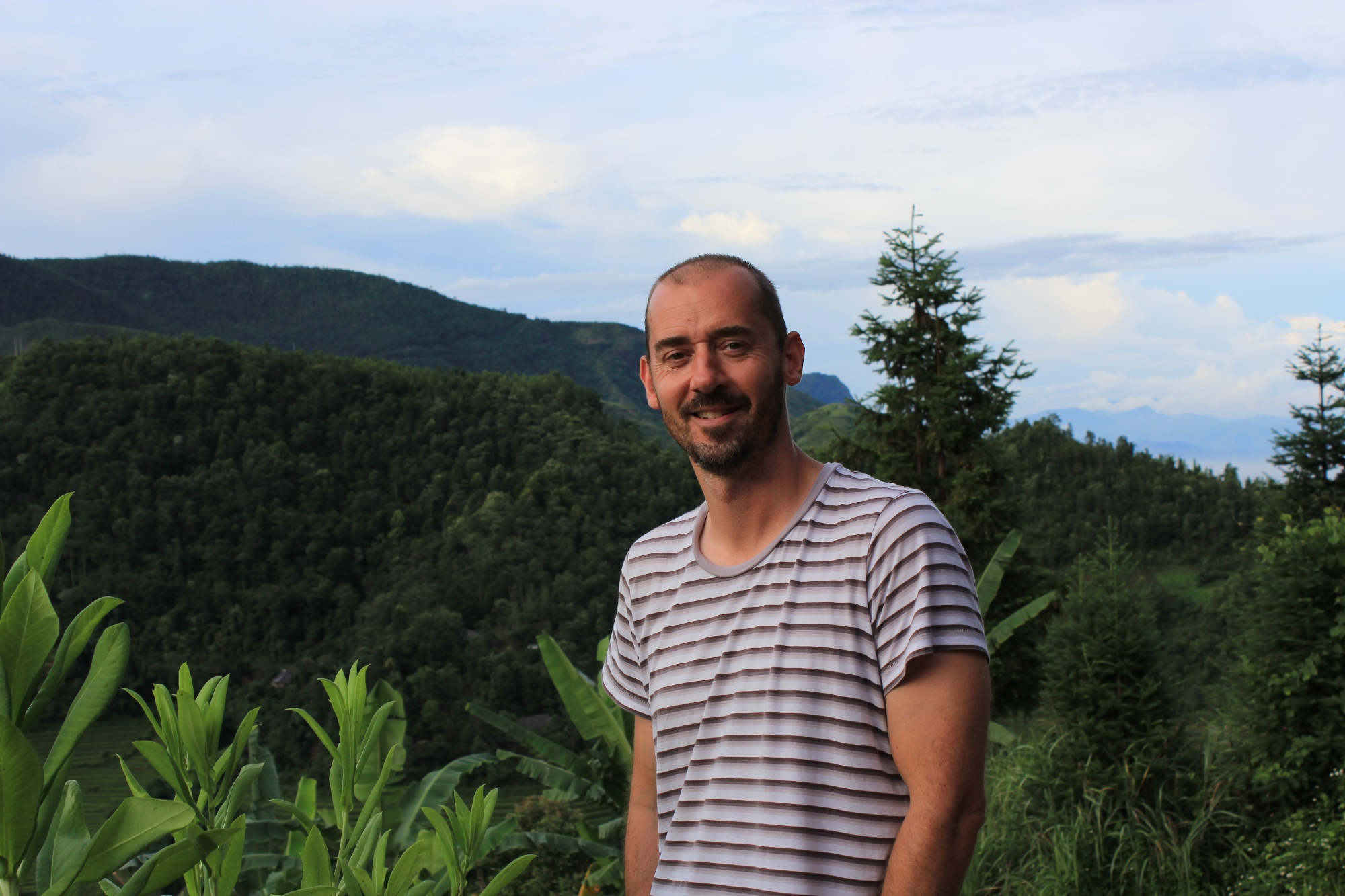 Simon is a qualified accountant and an ACCA member. He has extensive accounting experience gained at Arnold House School, The Crown Estate and The Law Society of England and Wales. After a year's sabbatical to go travelling in South America, he is looking forward to joining LAE Tottenham and contributing to its success.
business director: mr paul martin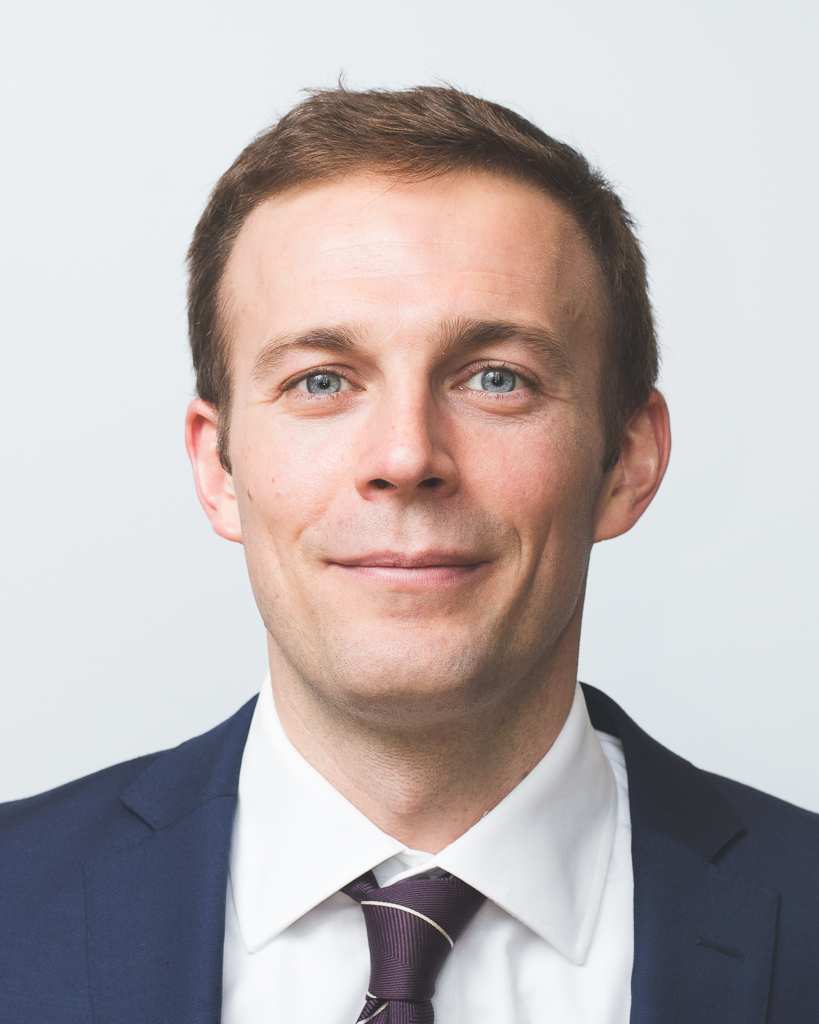 Paul completed a degree in Computing and Business Administration at the University of Kent in 2004 and has since worked for a Japanese University and group of High Schools in the UK and Japan. His career began in IT management but latterly he has also been responsible for a range of support services from Finance through to Estates and Facilities.
Lead Teacher of Psychology, head of house and senior safeguarding officer: Ms Juliette Massey-SMith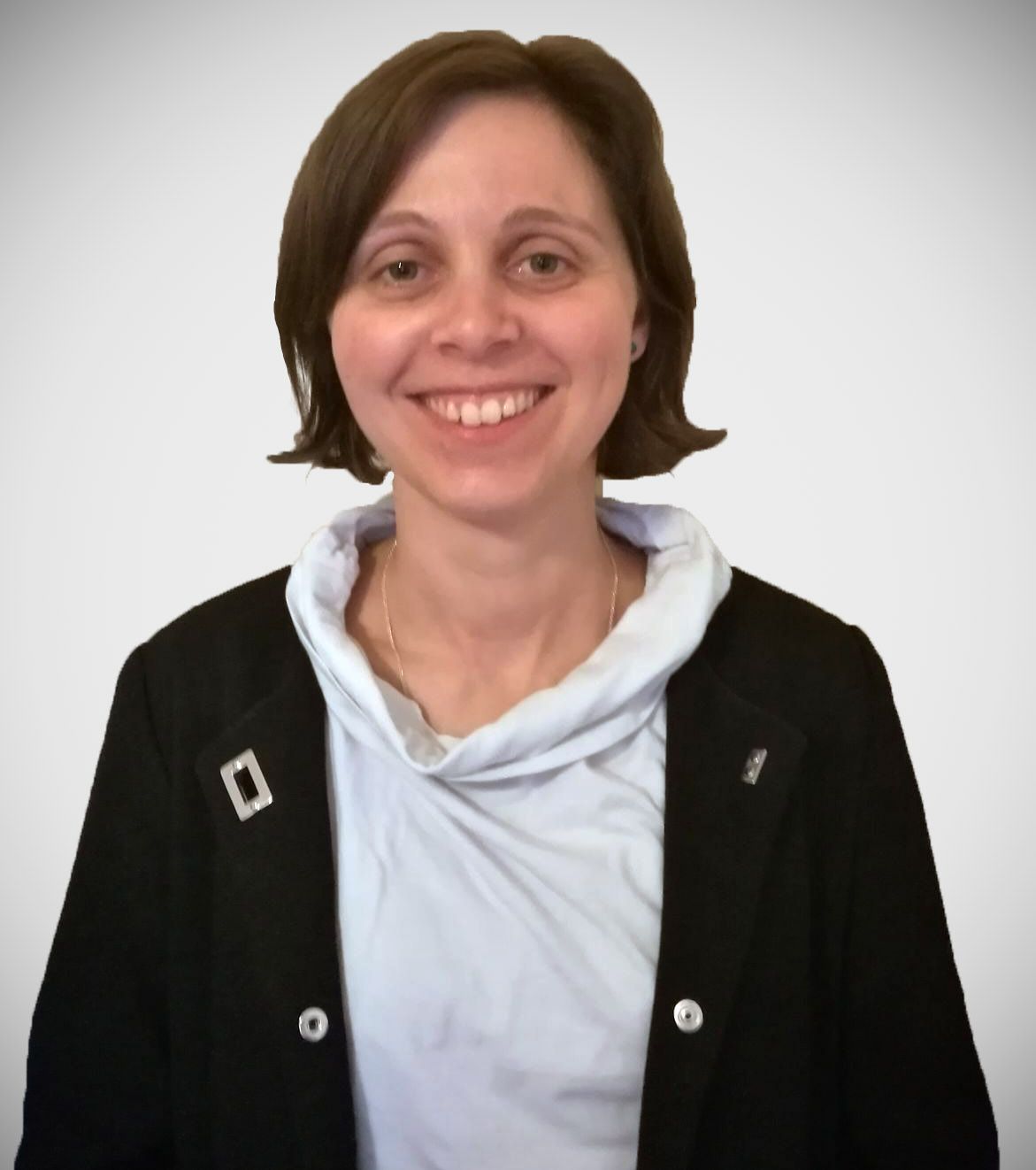 Juliette completed her degree in Psychology at Bologna University, in Italy. She then moved to the UK and while leading the psychology department at a comprehensive school in North West London obtained her teaching qualification on the Graduate Teacher Programme. Her passion for Psychology led her to pursue further studies at the Tavistock Clinic and the Portman Trust, where she obtained a Postgraduate Certificate in Applied Systemic Theory. For the past six years, she has worked at JFS School, first as Head of Psychology and, more recently, Head of Year in its outstanding Sixth form.
lead teacher of biology and head of house: mr simon maunder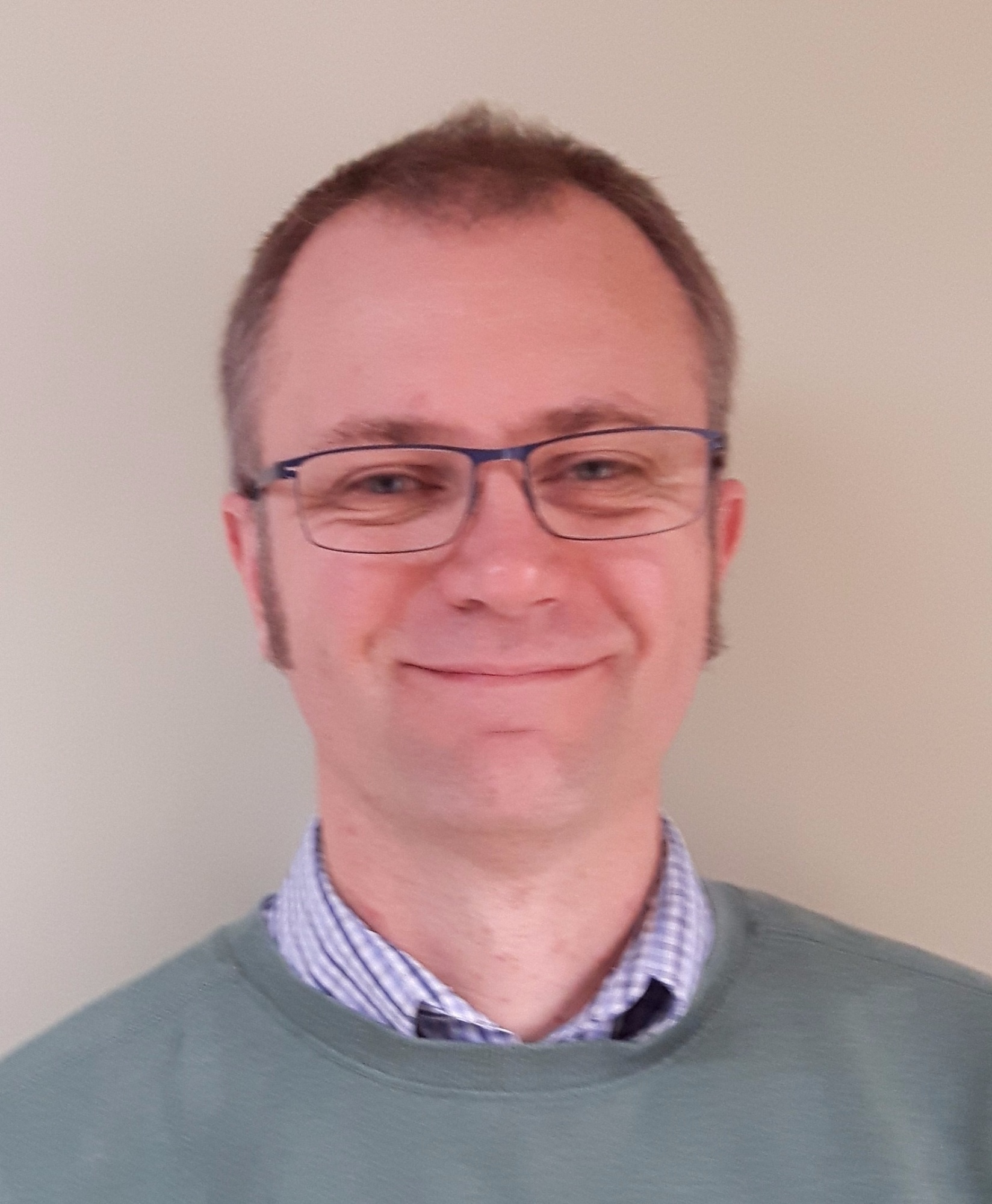 Simon Maunder has an Honours degree in Zoology and over fifteen years experience teaching Biology in an outstanding 11—19 school in East London, during which time he has been both Head of Year and KS5 Coordinator for Sciences.
lead teacher of english: mr alban miles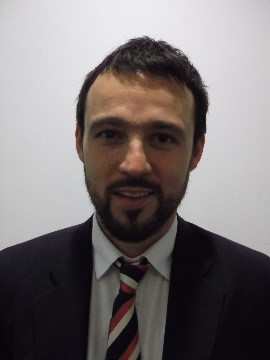 After completing a degree in English Literature at the University of Oxford, Alban worked for four years as an Editor in book publishing in London before becoming a teacher. His nine years' experience as Teacher of English includes a year teaching in Hong Kong and five years at Ibstock Place School in south-west London, where he set up the programme to support application to Oxbridge. He joined Highgate in 2014 to teach English; for the last two years he has also been Deputy Head of Sixth Form. He will be working at LAE Tottenham on secondment from Highgate.
lead teacher of art: mRs marina nimmo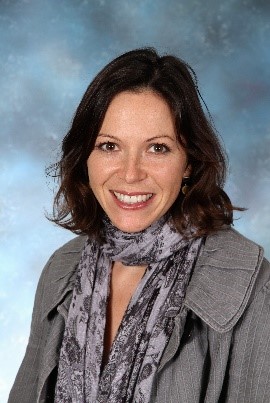 After completing a degree in Visual and Performance Arts, Marina set up her own art studio practice in the UK and France. Since completing her teaching degree 14 years ago from the Institute of Education, University of London, Marina has taught in a wide variety of schools within London and the South West including Millfield School in Somerset where she taught Art and was a pastoral House Master. More recently Marina was Director of Art at Highgate School for five years and is currently completing her Masters of Fine Art at Chelsea College of Art.
Student enrichment coordinator: mr obi onyido
Obi completed a Post Graduate Diploma in Youth and Community Work at Brunel University having worked as a youth worker for over 10 years. As a qualified youth worker he has worked in the community, from primary schools and more recently at The College of Haringey Enfield and North east London as enrichment co-ordinator, in which time he led on developing workshops, mentoring and outreach programmes. He is a qualified college lecturer teaching Business Studies having worked in retail management over a number of years. He has a passion for his local community and in his free time participates in various fundraising physical challenges annually, for example one involving a cycle ride to all London premier league and championship football clubs over two days.
Head's pa and office manager: ms sheila pyke
Sheila studied at Fortismere School and has previously worked within the service industry at management level. She is experienced in working within a sixth form environment and passionate about supporting students well being as well as helping them to achieve their goals.
Lead teacher of economics: ms liane ryan
Liane has a Business & Management degree and had a successful career in Buying and Merchandising for high street retailers including Next, River Island and Top Man before entering the teaching profession. After completing a PGCE she has taught at a top performing boys' Grammar School in Barnet, holding the position of Head of Economics for the last 11 years. Liane has coached students to the finals of the Bank of England's Target 2.0 Competition and the LIBF Student Investor Challenge as well as into Oxbridge entry for Economics and related courses.
senior science technician: mr tom smith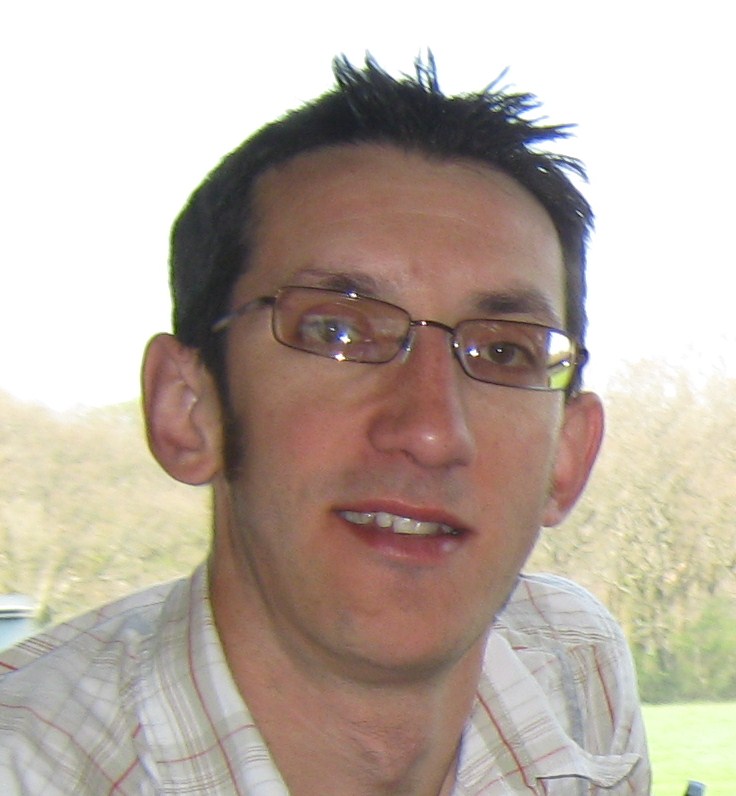 Tom has over 10 years experience in the research laboratories of pharmaceutical, technology and healthcare organisations. He has extensive practical science knowledge and holds a Chemistry degree from Imperial College, London which included a year of study at the Università degli Studi di Firenze, Italy.
He has been working for the last 4 years as a founder staff member and Science Technician in a recently opened Hackney secondary school.
He has been a school governor and is currently the Treasurer of a Hackney primary school parents' association and charity. He is a competitive sportsman and has represented his university, club and country at rowing as well as cycling in races in the UK and abroad.
Pastoral support and sixth form services manager: mr paul spraggs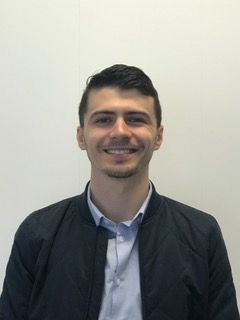 Paul completed a degree in Theology at the University of Chichester in 2011 before moving on to pursue an additional qualification in counselling from the University of Essex. Paul is a registered member of the British Association of Counsellors and Psychotherapists and for the past 2 years has been working in secondary schools with Place2Be, a charity that provides counselling services to students in schools across the UK.
lead teacher of design and technology: mr will tang
Following the completion of a degree in Manufacturing Engineering and Management, William joined the Teach First programme for his teacher training, starting his career at a school in Edmonton. He then joined the Teaching Leaders programme and completed a Postgraduate degree in Educational Leadership. Having also taught in Hammersmith, Harlow and Kingsbury before joining Highgate School in September 2016, he is now looking forward to starting his secondment journey at LAE Tottenham.