Top public schools team up with Tottenham Hotspur FC to open new sixth form
---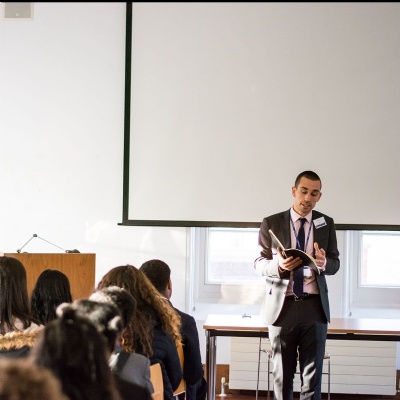 Top independent schools including Harrow have joined forces with Tottenham Hotspur football club and Highgate school to open a new sixth form.
The new London Academy of Excellence, which opens this autumn on the site of the new Spurs stadium, will help bright local teenagers get into the best universities or land top jobs.
Eight leading private schools, which also include Alleyn's, Chigwell, Mill Hill, North London Collegiate, St Albans, St Dunstan's and Haberdashers' Aske's Boys', will share their expertise and teaching staff.
The £18,000-a-year Highgate school will send five teachers every year as well as provide logistical support and advice on helping pupils cope with the pressurised academic environment.
Other schools will also share facilities and activities, arrange pupil exchanges and offer support for university applications.
It is expected Harrow, alma mater of Winston Churchill and actor Benedict Cumberbatch, will invite Tottenham pupils to spend time there to prepare them for the Oxbridge experience.
The new state school will be based on the London Academy of Excellence in Stratford, nicknamed the "Eton of the East End" for its success in getting pupils into Oxford and Cambridge.