LAE Tottenham Christmas Project
---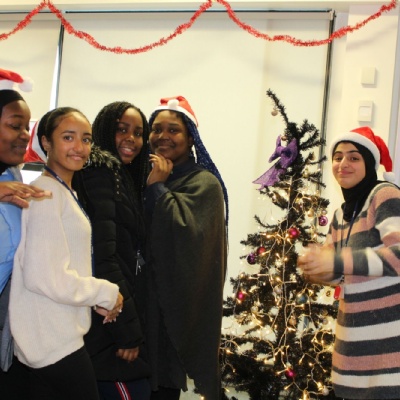 On Friday 14th December 2018, LAE Tottenham hosted a Christmas lunch as part of the community project and invited elderly residents in the local community from Protheroe and Lorenco House - part of the One Housing group.
Six Year 12 students took responsibility for planning and organising the event. They demonstrated leadership skills and team work whilst working together to ensure that all in attendance were looked after.
The afternoon consisted of entertainment such as dancing, carol singing, vocal collective performances and a drama piece.
There were 40 elderly residents in attendance who enjoyed spending the afternoon at LAE Tottenham. One of the Carers in attendance said: "I have attended a few of these performances and this was really good, thank you for inviting us'.
Well done to Delenn, Naszina, Hannah, Camille, Trinidad and Yasmine for contributing to the success of this event.