New Tottenham sixth-form to open its doors following record A-level results
---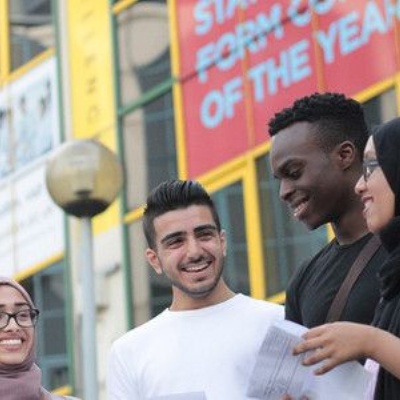 The London Academy of Excellence Tottenham will host its first sixth-form Enrolment Day on 24th August to register students at what is set to become one of the capital's top schools, following another bumper year of exam results at its sister school, The London Academy of Excellence Stratford.
LAE Tottenham sits on the site of Tottenham Hotspur Football Club's stadium regeneration scheme and will offer academic A-level subjects, helping local young people gain entry to top universities and access to top-flight employment. The new school will follow the model of London Academy of Excellence in Stratford, which has enjoyed great academic success since it opened and announced record exam results this week, with an incredible 58% of A Level entries graded A* or A and 64 students achieving 3 A grades or better.
LAE Tottenham's mission is to provide students with a first class academic education in the heart of North London. The school is backed by principal educational sponsor, Highgate School, and business sponsor, Tottenham Hotspur Football Club. LAE Tottenham also benefits from a partnership with nine other leading independent schools from London and the South-East: Alleyn's, Chigwell, Haberdashers' Aske's Boys', Harrow, John Lyon, North London Collegiate, Mill Hill, St Albans and St Dunstan's – bringing first-class teaching and expertise to Tottenham.
The school has made 320 provisional offers dependent on GCSE results to young people across Haringey and the surrounding boroughs, with the aim of recruiting 175 of the highest achieving students into Year 12 in September 2017.
Jan Balon, Headteacher at LAE Tottenham, said: "Our new school represents an unparalleled educational opportunity for local young people. Until now, those seeking a truly academic post-16 education have had limited choices in the local area and fewer opportunities to achieve a place at a top university. LAE Tottenham will provide this, and we can be inspired by what our sister school in Newham has already achieved."
Adam Pettitt, Head at Highgate School, the principal educational sponsor of LAE Tottenham, said: "We want to create opportunity at the heart of Tottenham to enable bright, local children, especially those with disadvantaged backgrounds, to access a high-calibre academic education and first-rate preparation for university and employment. For the last ten years, Highgate has worked with a wide range of state primary and secondary schools across north and east London, and our involvement in LAE Tottenham represents the next significant stage in our partnership teaching programme with local state schools."
Donna-Maria Cullen, Executive Director, Tottenham Hotspur Football Club added: "This is an extension of the Club's continued efforts to improve the educational and employment opportunities for local people as the ongoing regeneration of the area progresses.
"LAE Tottenham will provide a fantastic opportunity to young people in this part of London, ensuring Tottenham's brightest and most talented students are given the chance of the first-class education they deserve."
Students at LAE Tottenham will study a curriculum made up of facilitating or hard A Level subjects, giving them the opportunity to aim for the very best destinations for university and employment. The expertise shared through Highgate and nine other partner schools will aim to break down all barriers to top class higher education, ensuring that students not only gain a place at a top university, but feel that they belong when they arrive.
The creation of LAE Tottenham is another significant milestone in the ongoing sport-led regeneration of Tottenham, with the construction of a new 61,000+-seater stadium that, once complete, is expected to support around 3,500 jobs, with £293 million pumped into the local economy each year.
Offer holders are invited to attend the LAE Tottenham enrolment day on Thursday 24 August from 9am.
Late applicants are also welcome to attend enrolment and can be accommodated if places remain.