Induction Day for LAE Tottenham and Highgate students
---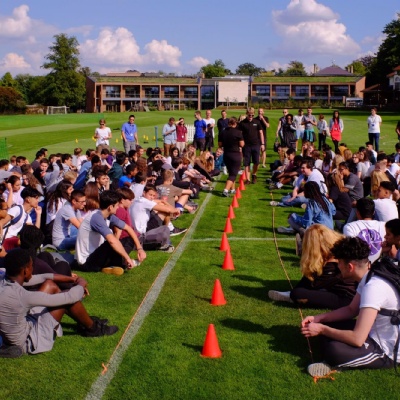 Friday 01 September 2017 saw the first pioneering cohort of LAE Tottenham taking part in induction activities with their peers from Highgate School.
The afternoon tested their mental and physical skills and provided the opportunity to get to know peers both at LAE Tottenham and Highgate.
We were delighted to see our students showing the confidence and resilience which will be needed for success in their A Levels. It was a great activity to start the year by exemplifying the links between LAE Tottenham and Highgate.