A rewarding visit to Oxford University
---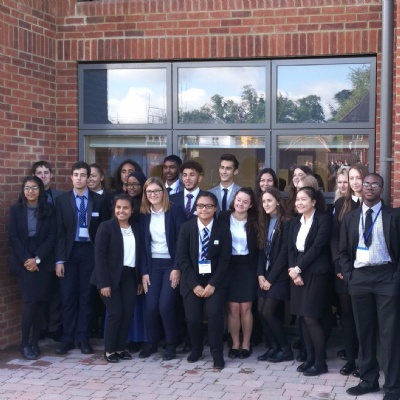 A positive aura filled the air as LAE Tottenham students gathered to make the journey to the city of Oxford.
On Friday 15th September 2017, students from LAE Tottenham made their first ever visit to Oxford University. They were given the opportunity to visit some of the famous colleges such as Christ Church College, Keble College and many more.
Our students also received guided tours from students currently studying at the university which enabled them to also ask specific questions about life at Oxford. Not only were they able to see the amazing architecture, but they also had the experience of visiting specific departments pertaining to the subject they are currently studying or the career path they are considering.
Lead Teacher of Psychology and Head of House Ms Massey – Smith commented on the day saying: "Our students were very enthusiastic. I was impressed by their maturity and the questions they asked the professors who conducted the Psychology, Philosophy and Linguistics Talk."
"My trip to Oxford University was inspirational as it enabled me to learn about the course structures and entry requirements". Year 12 student, Daniel Ogundadegbe
"The campus is lovely and I like the friendly atmosphere". Year 12 student, Rebecca Dan
"This trip gave me the opportunity to bond with my peers who have the same aspirations". Year 12 student, Madheeha Ali