English Literature and Match of the Day
---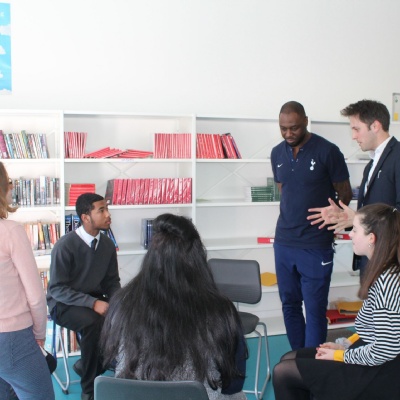 English Literature students at LAE Tottenham welcomed Spurs ambassador Ledley King to their lesson during his visit to LAE Tottenham.
On Thursday 19th April, Ledley King had the opportunity to meet some of our students and join them in their analysis of 'A Streetcar Named Desire'. He also spoke with them to find out more about their experiences at LAE Tottenham.
If you would like to know more in regards to how Spurs are regenerating Tottenham, including through their support for LAE Tottenham, click on the link below which will direct you to the BBC Sport community feature.