Cliveden Literary Festival Review by Adesola A
---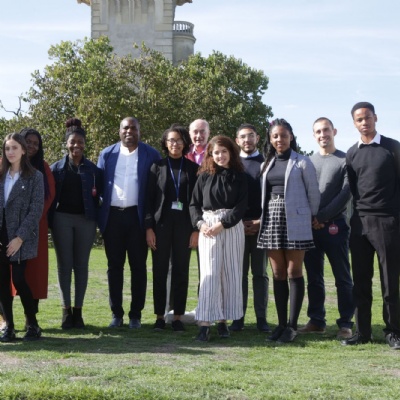 Ten students at LAE Tottenham were given the opportunity to attend the Cliveden Literary Festival on Saturday 29th and Sunday 30th September 2018. We would like to thank the organisers for their generosity in making this happen.
Going to the festival was one of the most inspiring moments of my life. Meeting all the academic figures, especially the historians such as David Reynolds and Niall Ferguson, was thrilling. We value academia in our school, but honestly it is sometimes difficult to appreciate this within a classroom setting, when all we think of is exams. Through the Cliveden Literary Festival we've seen academia in a different light, outside of the classroom.
All of us came out of the festival very sad that it had ended and full of understanding of the value of academia. Too often, state schools are not interested in developing the love and understanding for academia - most of us came from schools that focused on grades, no more, no less.
However, LAE Tottenham has been a different experience for us. Cliveden, even outside of the talks themselves was incredible as the architecture is absolutely stunning and the gardens leading down to the Thames path were utterly sublime. It's full of such rich history and the portrayal of the women involved in all the scandal is genius. There was not a moment throughout the two days where I didn't feel in complete awe.
Adesola A, Year 13