Highgate School wins Independent School of the Year Awards
---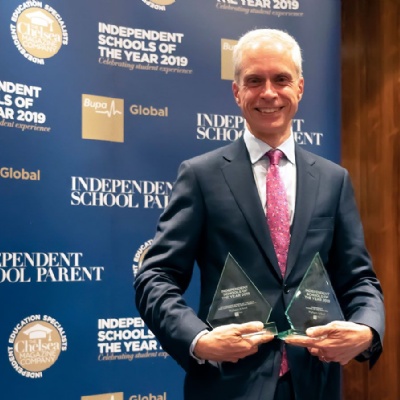 We are pleased to announce that Highgate School has won Independent School of the Year for contribution to Social Mobility 2019 and the overall prize of Independent School of the Year 2019!
LAET Head, Jan Balon, said:
"We are delighted that Highgate has been recognised for their work as our education sponsor. Their support is integral to creating an academic offer for young people in Tottenham, an experience which is life changing for many and therefore this award is richly deserved."
Mr. Pettitt speaks with heartfelt passion about LAET, of which Highgate is the primary academic sponsor. Pupils can't fail to benefit from his commitment to social diversity and educational values. He said "We are a school whose charitable ethos is an inextricable part of both staff and pupil DNA. Highgate is changing the lives of young people; we are part of a transformative solution to social inequality which provides a model for future relations. Even among Labour politicians Highgate's charitable nature is recognised."
Donna-Maria Cullen, Executive Director, Tottenham Hotspur said: "... We share a passion for using education as a tool to drive achievement, social mobility and prosperity amongst young people in our communities. As such, we are proud to partner with Highgate in delivering the London Academy of Excellence Tottenham – an educational opportunity that provides Tottenham's brightest students the best possible chance of attending leading Universities."
For more information, please visit Highgate School's website by clicking this link here.