Staff
---
CATERING ASSISTANT: MS FEVEN ABREHA

catering assistant: mr aziz al-ami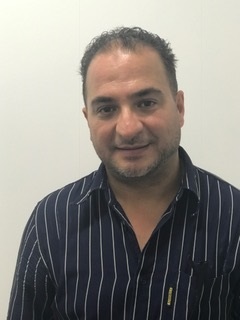 Aziz has a degree in Geography and History which he completed in France. He has worked as a manager for a large coffee company for a number of years. He is also passionate about catering and likes to experiment with new dishes.
Teacher of MFL: mS Charlotte Amey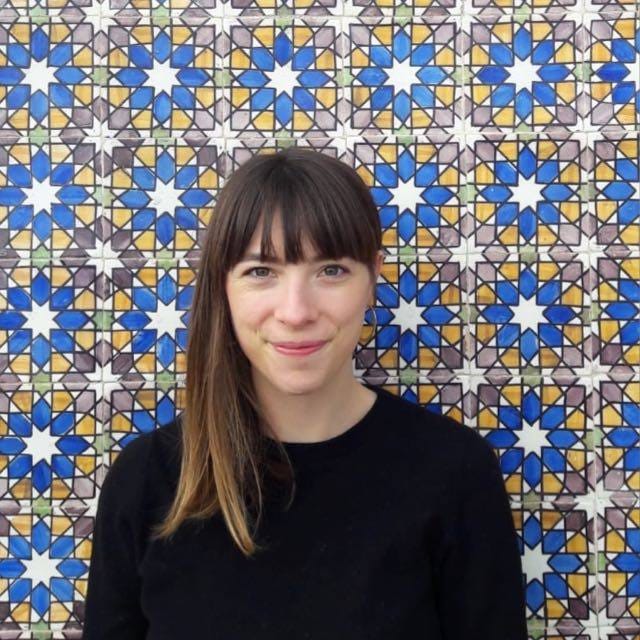 Charlotte read French and Spanish at the University of Leeds and has lived in France, Spain, Argentina and most recently, Italy, where she added Italian to her list of languages. Her main hobby is theatre directing, having created her own foreign language theatre troupe to make 17th century plays more accessible to language learners.
Assistant Head Co-curricular: MS Jessica Amo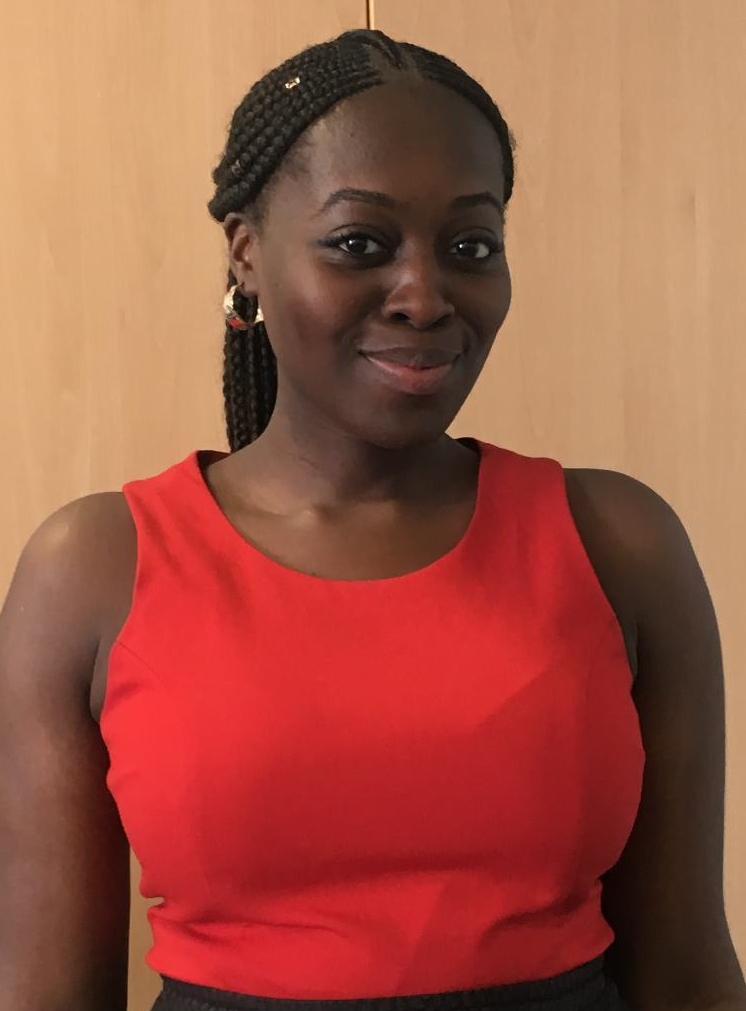 Jessica obtained her first degree in Economics at the University of Nottingham. She then went on to complete the Teach First Programme teaching Mathematics at a secondary school in Derby, whilst completing a PGCE from The University of Nottingham and MA in Educational Leadership from Warwick University.

Following on from her time in the East Midlands, Jessica joined Newham Collegiate Sixth Form Centre in East Ham as one of the originating members of staff, teaching A Level Mathematics and took on the role of Pastoral Year Leader. Prior to joining LAE Tottenham, Jessica taught at Harris Academy St John's Wood, where she was a Lead Practitioner in the Mathematics department.
TEACHER OF HISTORY: MR DAN ATKIN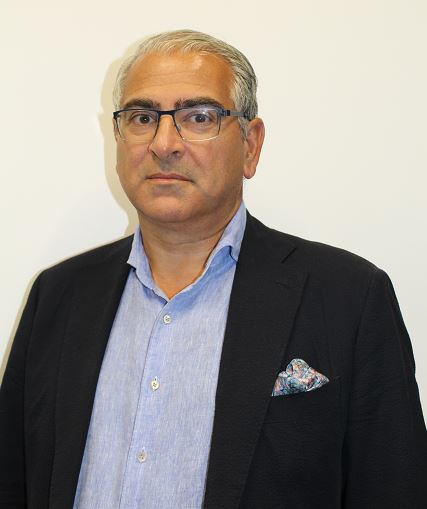 Dan studied Politics and Modern History at the University of Manchester before completing a law conversion course at Manchester Polytechnic and working as a commercial litigation solicitor. He subsequently worked as a photojournalist until 2010 when he began teaching A level history and politics in London.
headteacher: mr jan balon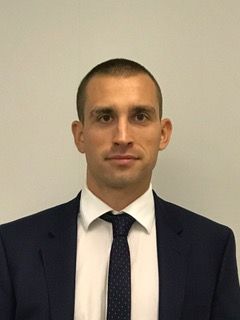 Having completed a degree in Politics from the University of Warwick, Jan initially trained through the Teach First programme and subsequently taught Humanities in schools in Tottenham and Edmonton, latterly as Vice Principal for the Curriculum at a large 11-18 Comprehensive - a position he held for three years. He was the founding Headteacher of the London Academy of Excellence Tottenham and has been in post since January 2017.
teacher of mathematics and further mathematics: mr leigh baxandall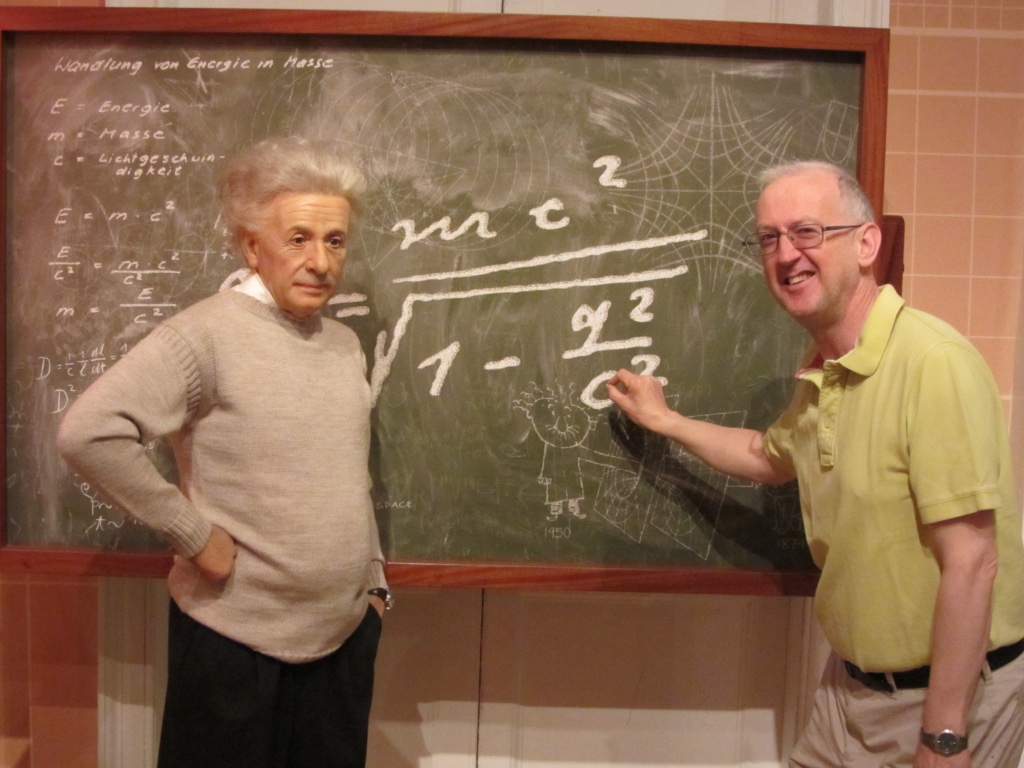 Leigh (pictured right) has a PhD in Theoretical Physics from the Cavendish Laboratory, Cambridge, and after a career in finance which saw him work in New York, London and Tokyo he has taught for the last decade. After training at the Institute of Education,Leigh has worked as a Teacher of Mathematics at St Marylebone School and held a variety of roles including STEM director, and Oxbridge and Level 3 Maths Coordinator. Leigh is a Specialist Leader of Education in STEM and Maths and also a part-time curriculum adviser to a newly opening UTC.
Teacher of french: ms mandy bolster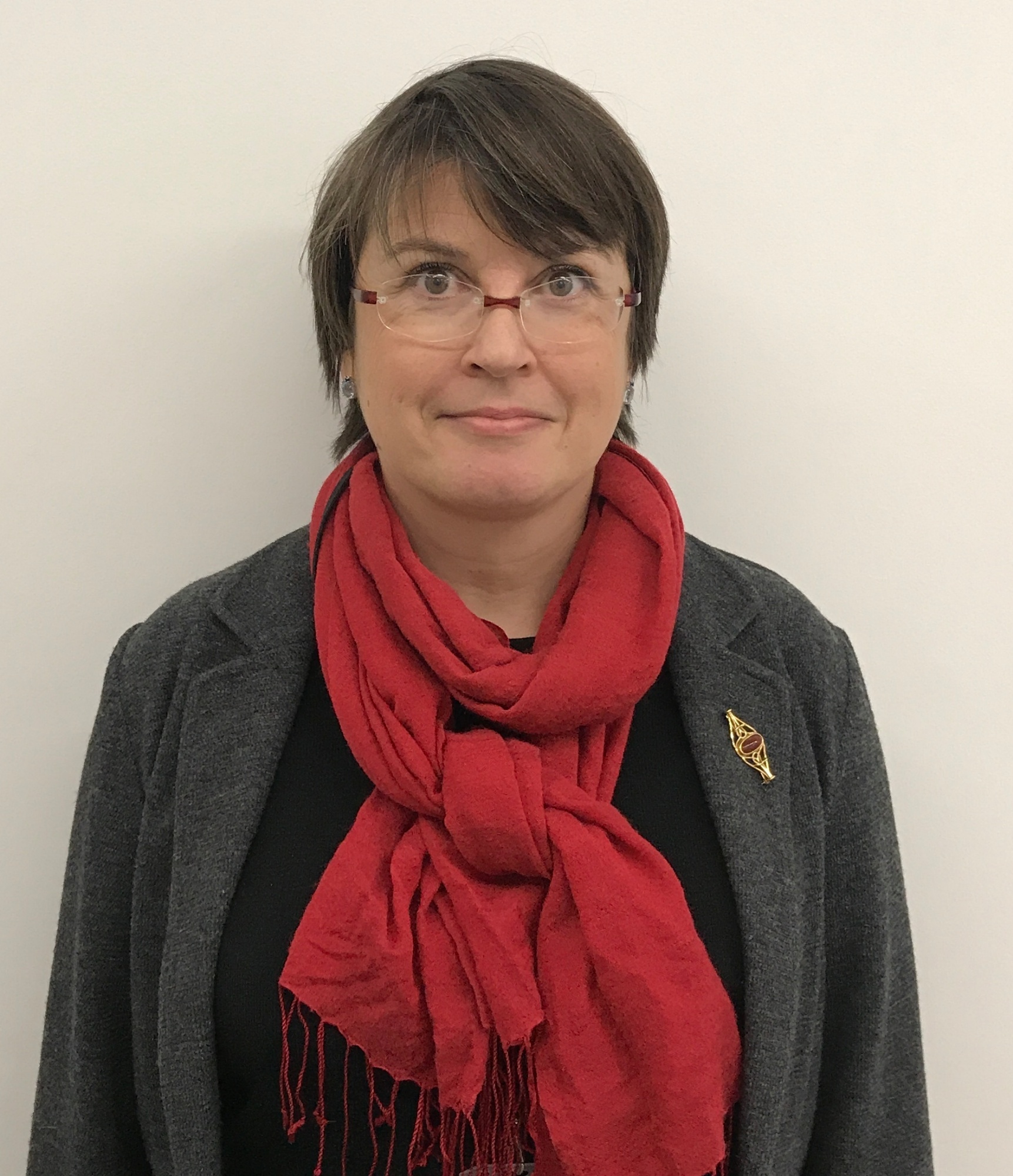 Mandy studied French and Italian at Cambridge (BA), then French at Birkbeck (MA) and English at Anglia Ruskin University (MA). She has taught in 6th form colleges and secondary schools in London and Cambridge. She very much enjoys sharing her enthusiasm for the cultural aspects of A level learning, especially literature, film, and history of art, as well as encouraging students to become confident in their chosen language.
Teacher of Physics: mr Stefano Boseggia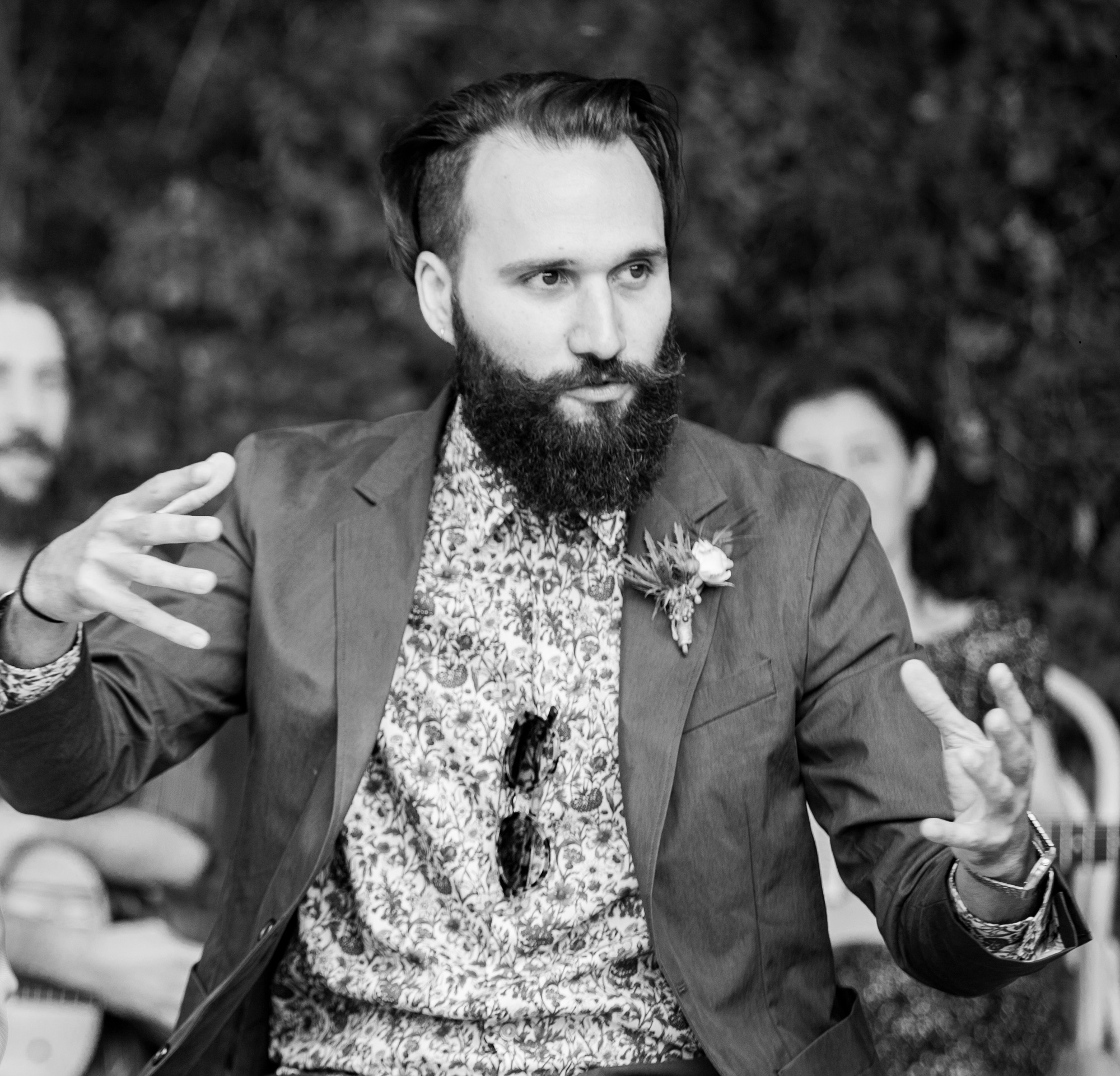 After completing a degree and a master in Physics Engineering at the Politecnico di Milano, Italy, Stefano moved to London where he completed a PhD in Physics at UCL. After leaving full time research, Stefano has been teaching Physics, Maths and Further Maths in a school in North London and has been a visiting scientist at the London Centre of Nanotechnology UCL, carrying on research in condensed matter Physics.
Assistant head partnership: mr stephen bovey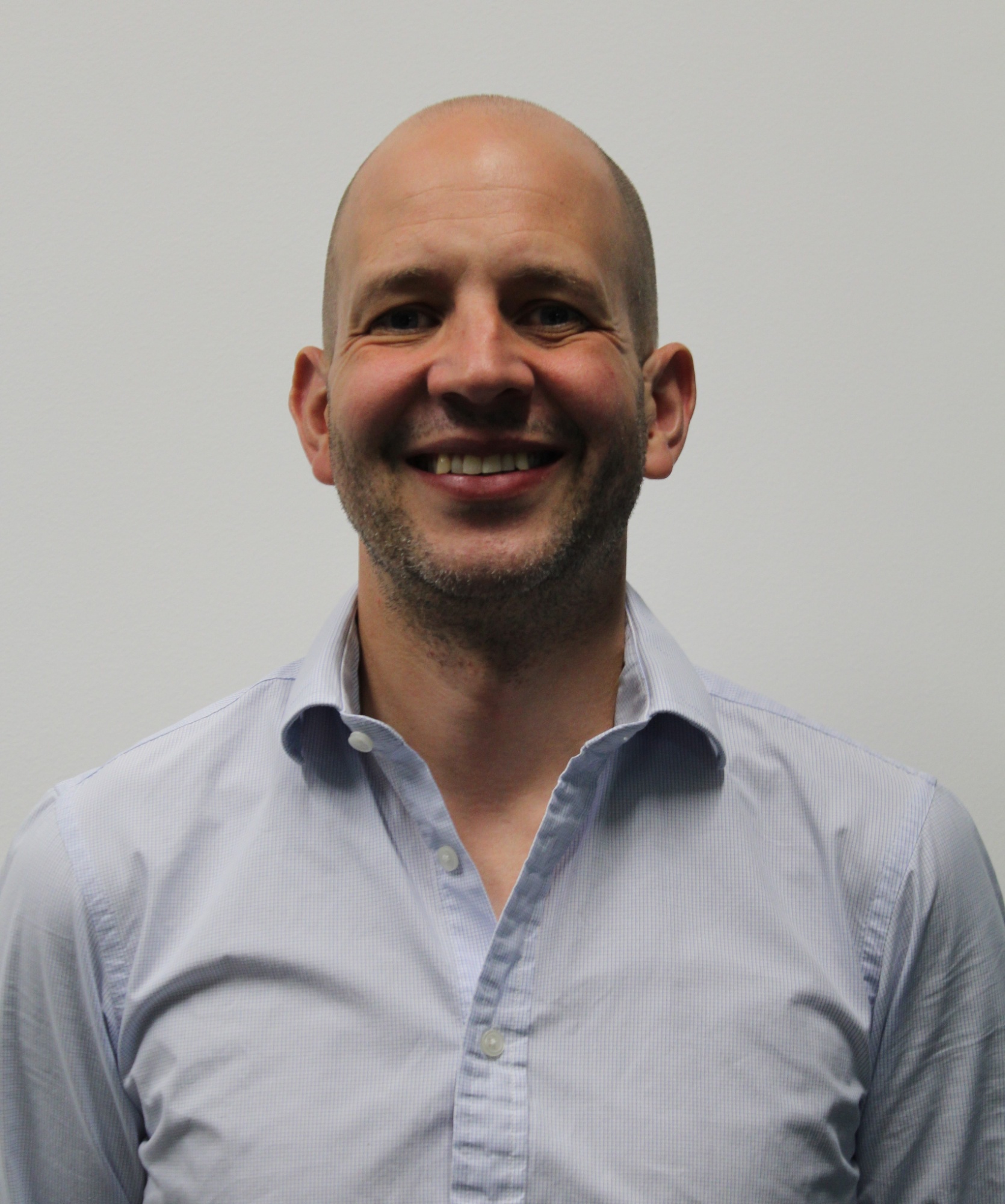 Stephen read Theology at The University of Cambridge before completing his PGCE at King's College, London. Since then he has taught in a variety of large North London schools including Latymer, Edmonton, where he was head of Gifted and Talented and Citizenship, and Highgate School, where he ran the Religion and Philosophy department.
Stephen is now based at both Highgate School and LAE Tottenham. At Highgate he remains Senior Teacher responsible for staff development and training. At Tottenham he is responsible for the important network of partner schools that help LAE Tottenham to achieve what it does.
Assistant Head Academic: ms elaine brown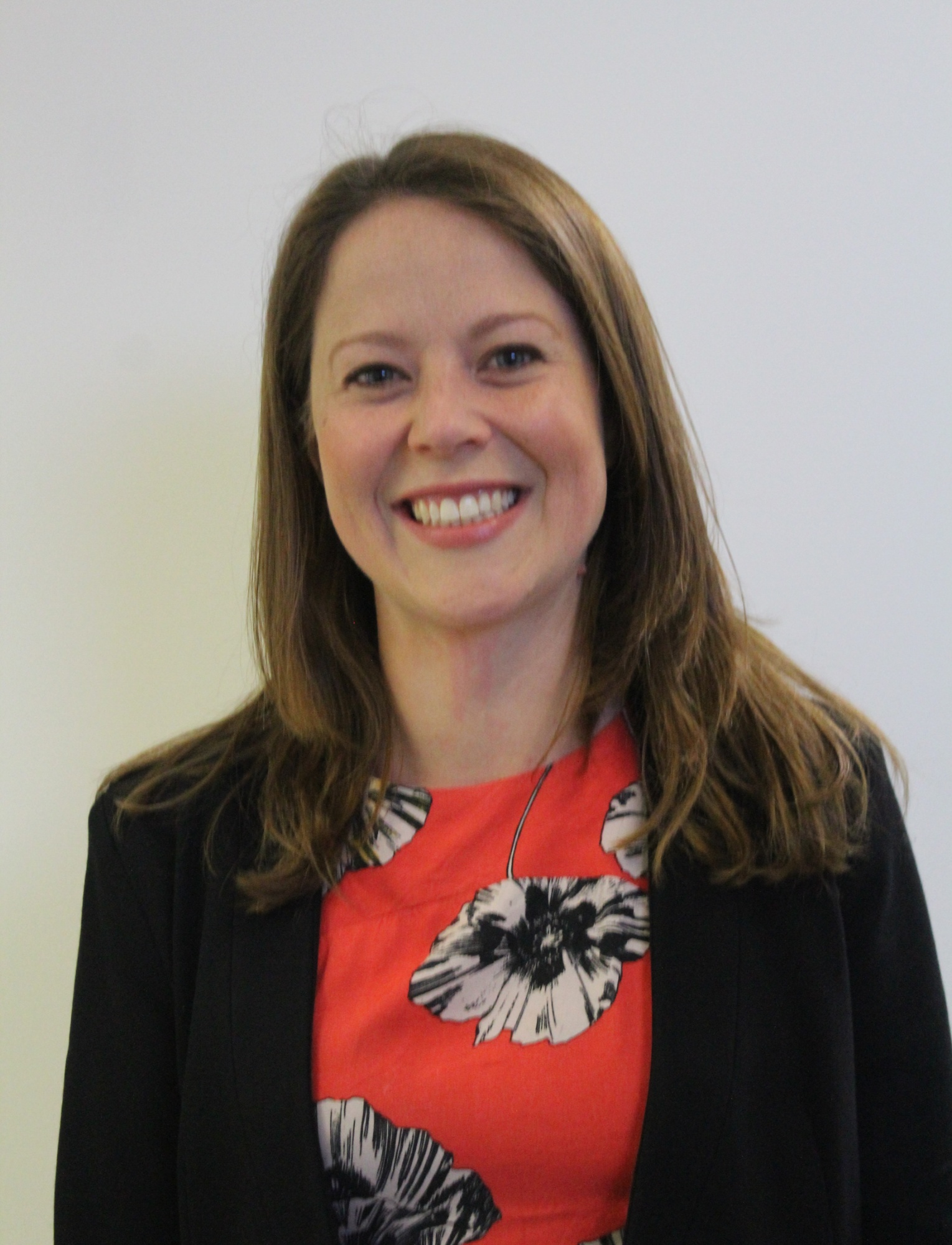 Elaine studied History at the University of Cambridge, where she also completed her PGCE and Masters in Education. For ten years, she taught History and Politics in three secondary schools in Hertfordshire and London with leadership roles including Head of Year (Sixth Form), Lead Teacher and Gifted and Talented Co-ordinator.
Prior to arriving at LAE Tottenham, she spent a year working at the London School of Economics as an Admissions and Access Specialist.
HR Manger: ms Lisa cardinali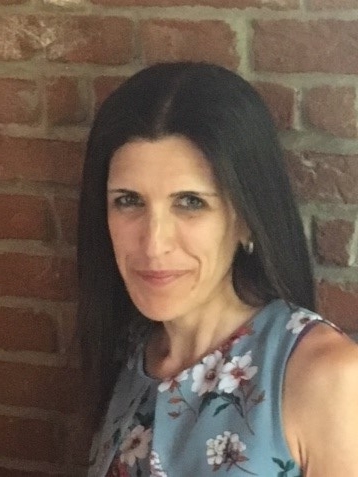 Lisa completed a Post-Graduate Diploma in Human Resources Management and gained Chartered status of the CIPD whilst working at The Crown Estate. She then joined the HR team at Highgate School where she advised LAE Tottenham on employment matters during the pre-opening and opening stages. Lisa is now based at both Highgate School and LAE Tottenham.
deputy head pastoral: mr John clark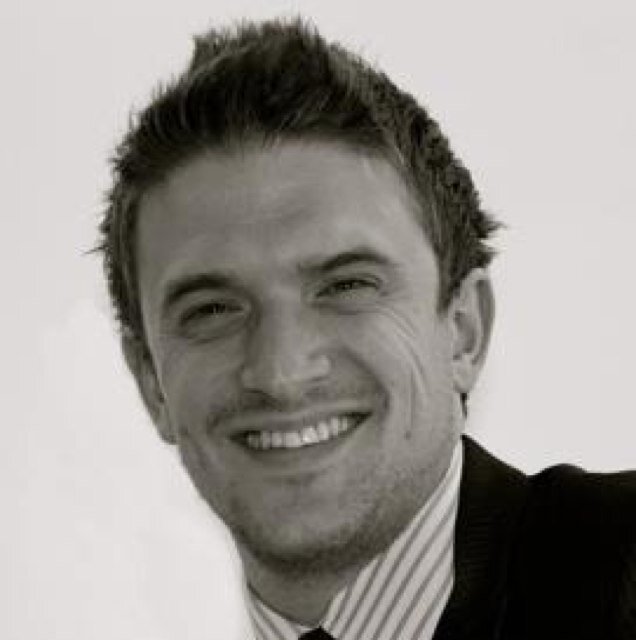 Johnny studied History at The University of Leeds, before completing the Teach First programme. He worked at King Solomon Academy for 6 years, as both the founding Head of Humanities and founding Head of Sixth form. More recently, Johnny has worked as Vice Principal in a large comprehensive in Wembley, overseeing Teaching and Learning.
LEAD teacher of history: mr tom deasy
A graduate of the Teach First Programme, Tom taught at a comprehensive school in Plaistow after reading History at Peterhouse, Cambridge. Tom is returning to teaching after a spell working for AlphaSights, a global information services firm, based in the City of London.
teacher of italian: ms veronica DE FELICE
lead teacher of physics: mr ashley dyson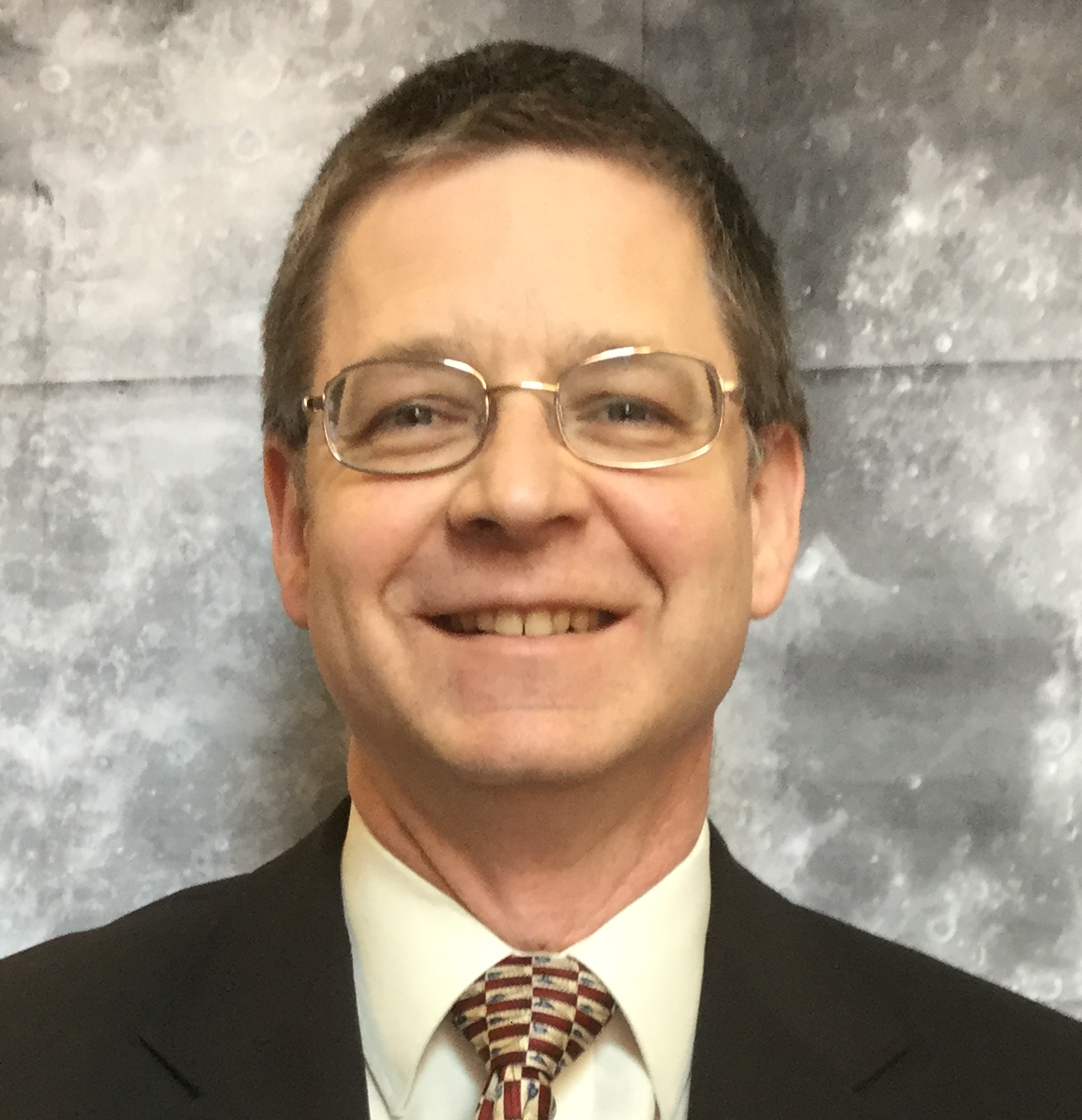 Having read Physics at Exeter College, Oxford, Ashley worked as an IT project manager for Shell for over a decade. He then returned to his first love, physics, training to be a teacher at the Institute of Education, University of London. During his teaching career, Ashley has taught at a leading North London grammar school where he coached pupils onto the UK Physics Olympiad team, as well as into Oxbridge Physics and engineering courses. He is seconded to LAE Tottenham from Highgate School.
Teacher of Computer Science: Mr Carlos Noval Fernandez ​​​​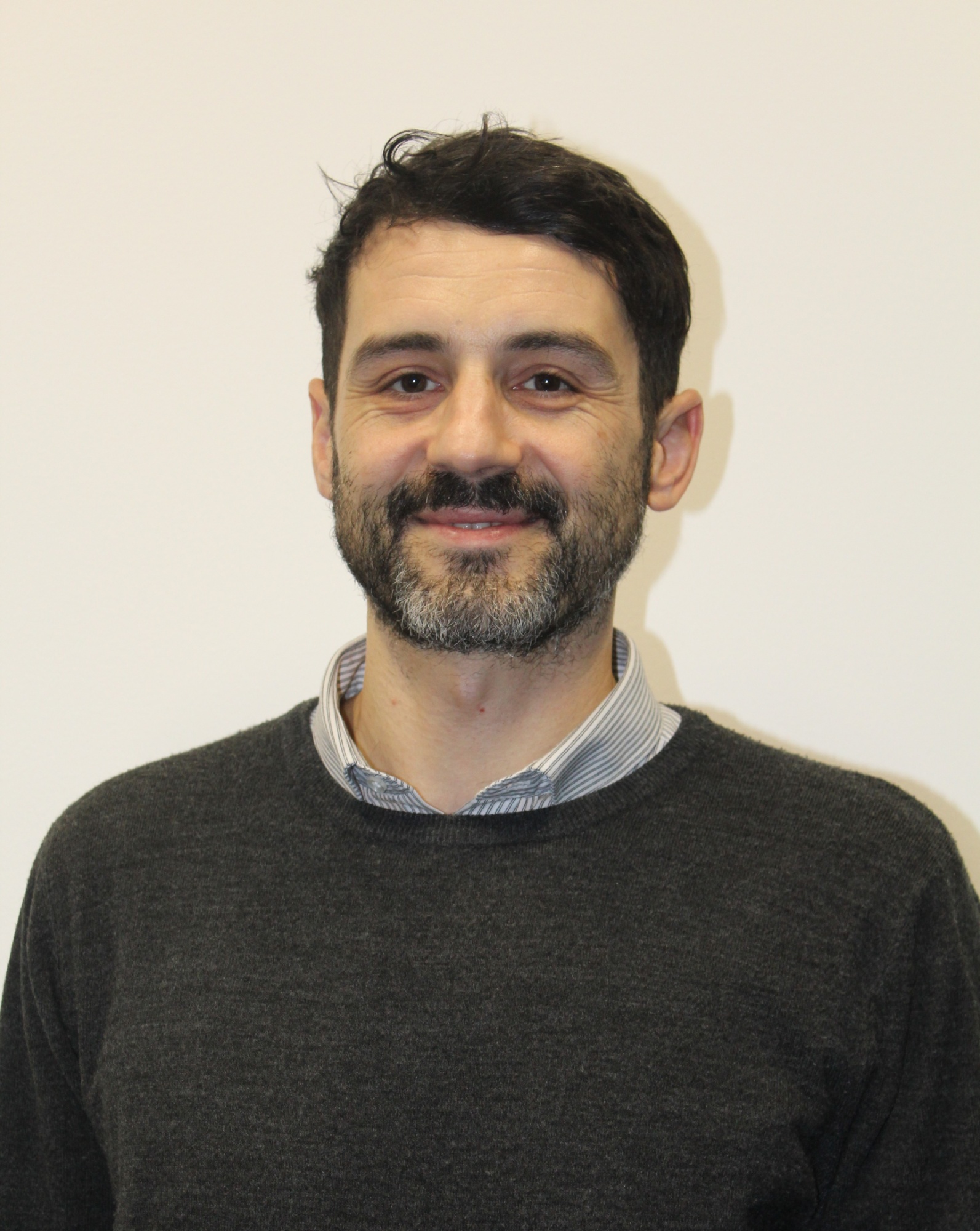 Carlos studied Telecommunication Engineering at the University Alfonso X of Madrid before completing an MSc in Pedagogy. He worked as a software Analyst/Developer for more than 7 years before moving to education where he has been developing his professional career as a Computer Science and Maths teacher in Spain and for the last three years in London.
Teacher of Chemistry: MS Jade Fowler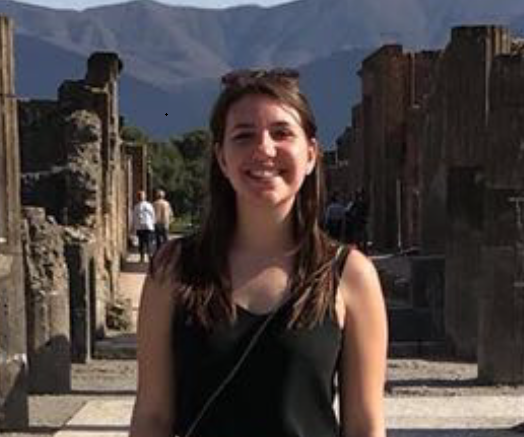 Jade completed her Integrated Masters degree in Medical science at the University of Leeds with particular focus in her final years on the use of cryoelectron microscopy for the development of new therapeutic drugs. Last year, she completed a PGCE at the University of Manchester and looks forward to her first role as an NQT chemistry teacher at LAE.
Teacher of English: mr Ewan Gault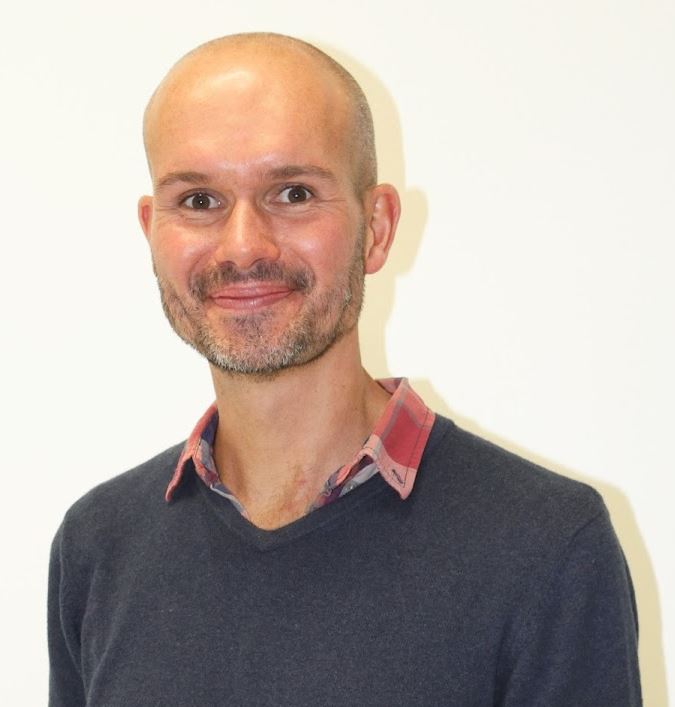 Having completed a degree in English Literature and a masters in Creative Writing at Glasgow University, Ewan spent five years teaching English as an additional language to toddlers in Japan, CEOs in Italy and university professors in Ethiopia. Since returning to Scotland in 2010, he has taught in secondary schools in the Highlands, Oxford and London. Ewan is a keen long distance runner and short story writer. He will be working at LAE Tottenham on secondment from Highgate.
lead teacher of mathematics and further mathematics: Mr giancarlo grasso
Having completed a degree in Mathematics from UCL, Giancarlo trained at King's College London and received a PGCE. Subsequently, he taught Mathematics and Computing at Highgate School as well as co-ordinating the co-curricular program for years 7-8. He is seconded to LAE Tottenham from Highgate School.
Lead Teacher of Psychology: MS Julia Greenberg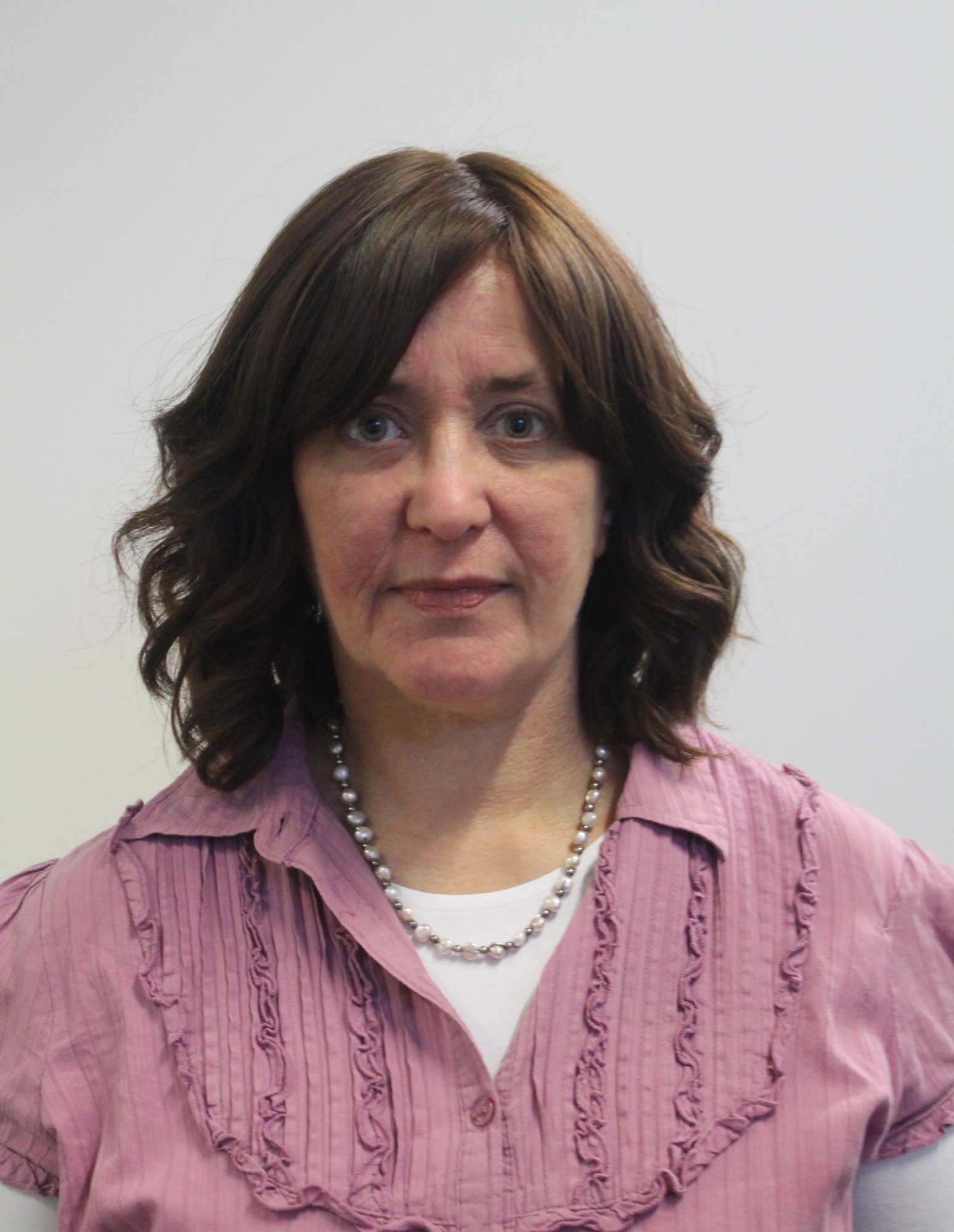 Julia has been teaching psychology at A-level for over 15 years. She established the psychology department at a large London secondary school and saw the department grow into one of the most successful in the school.

During her teaching career Julia has developed a special interest in the application of psychological research in teaching and learning; and she has applied this interest both as a personal mentor for individual pupils and also as a member of leadership teams developing teaching and learning policies and techniques within school. Julia is a Chartered Psychologist; she has also examined psychology A-level papers for the last ten years and is presently a senior examiner in a leading exam board.
Teacher of Maths and Further Maths: MR Angus Grogono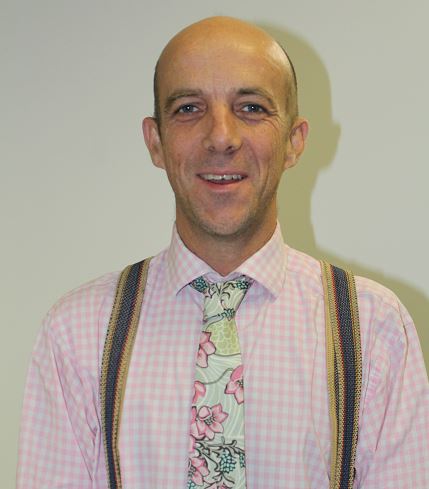 Angus studied Maths and Philosophy at Edinburgh University, and then Critical and Cultural Theory at Brighton University. He has been teaching Maths, Further Maths, Philosophy and Critical Thinking at Secondary schools for 20 years. Outside the classroom, he is an Area Coordinator for the Advanced Maths Support Programme, and a Principal Examiner for Cambridge Assessment. He loves sailing, reading and maths.
Teacher of Mathematics and Further Mathematics: Mr Timothy Grundy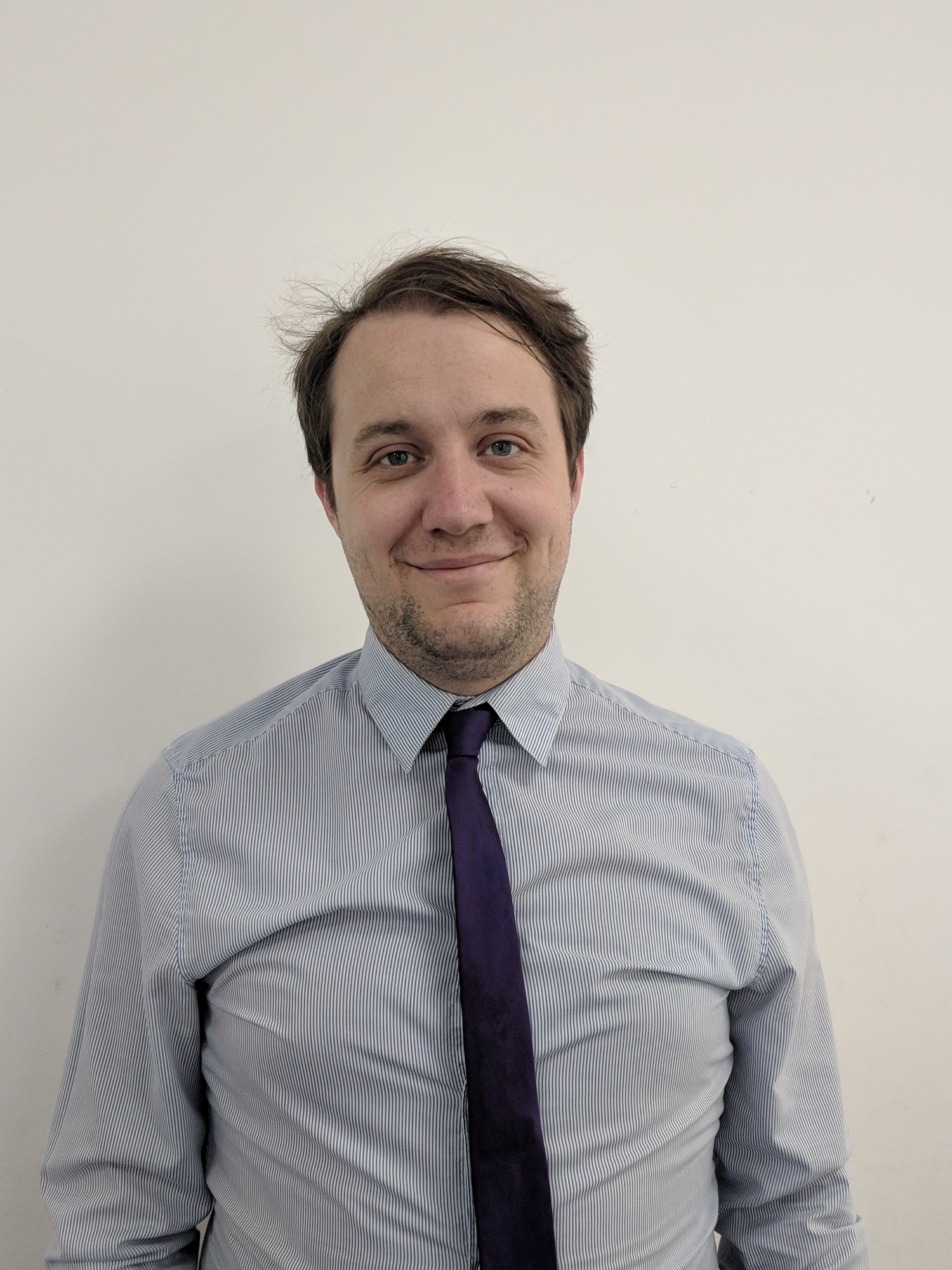 Tim studied Physics with Theoretical Physics at the University of Manchester before completing an MRes in Complexity Science at the University of Bristol. For the past three years, he has taught mathematics and further mathematics at a highly successful academy in Wembley, where he completed his Schools Direct training.
teacher of turkish: ms arzu gunaydin
ict support technician: mr nathan hatch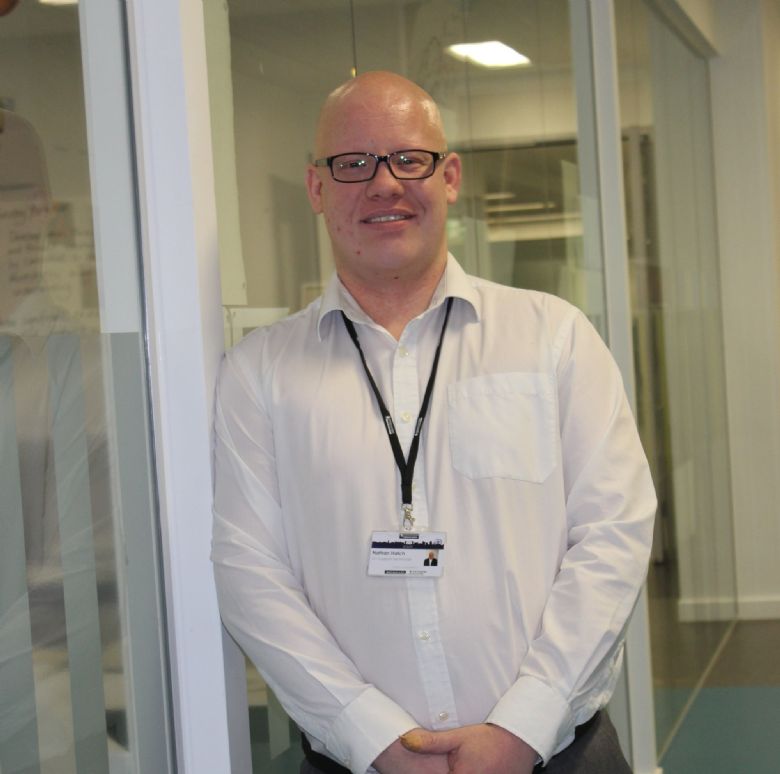 After graduating from the University of Liverpool with a Bachelor's Degree in Engineering, Nathan worked in a variety of roles across the Hospitality and Events industry, during which he developed significant customer service experience.
However, his love and enjoyment of technology and computers never left him. As a result, after retraining he worked as an IT Technician for a number of Primary Schools within Haringey before joining LAE Tottenham.
Teacher of English: ms eMMA Henshaw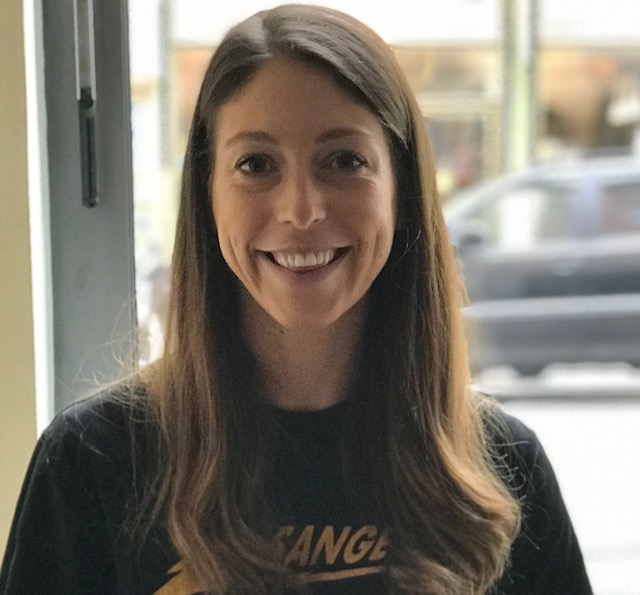 After studying an honours degree in English Literature (with a specialism in Victorian Literature and Sherlock Holmes) at the University of Southampton, Emma went on to do a graduate scheme in finance. Deciding her heart lay more with her degree and teaching, she went on to work with SEN children before undertaking a Schools Direct PGCE. Since then, Emma has taught English Literature in an inner city London school and the IB at an international school in Munich. Between running, skiing and cycling with friends, Emma can be found devouring detective fiction.
Teacher of ChemistrY: MR William Hems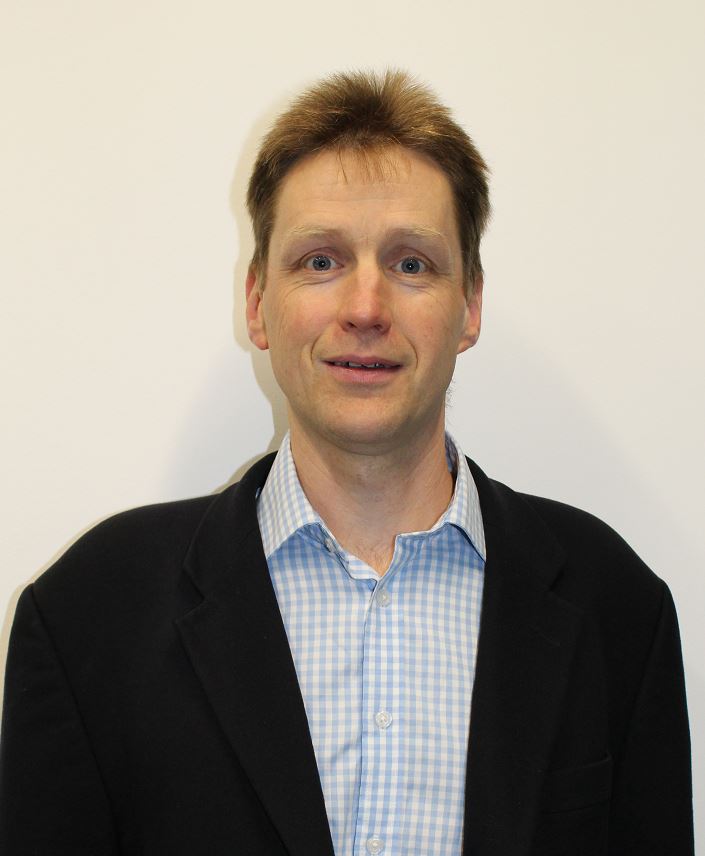 William Hems studied chemistry at Exeter University, University of Cambridge and Nagoya University, Japan. He has spent nearly 20 years in research particularly looking at the use asymmetric catalysis in the synthesis of drug molecules. Since 2015 he has been teaching A-level Chemistry part-time at a number of schools in the south east of England.
deputy head academic: mr joe hoddy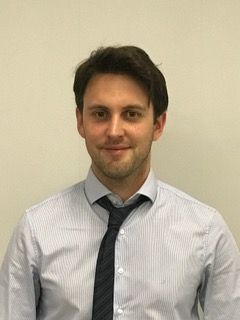 Joe studied English at Exeter University, before graduating from the Teach First programme and holds a Masters in Leadership from UCL. He worked at St Mary Magdalene Academy for eight years, a large all-through Academy in Islington, teaching English and leading on pupil achievement as the Deputy Head of Sixth Form. More recently, he held the position of Head of Sixth Form overseeing the school's co-curricular A-Level and International Baccalaureate programme.
teacher of english: ms rebecca hyam
sous chef: MR HANIS IMERAJ
DATA analyst: ms nicola johnson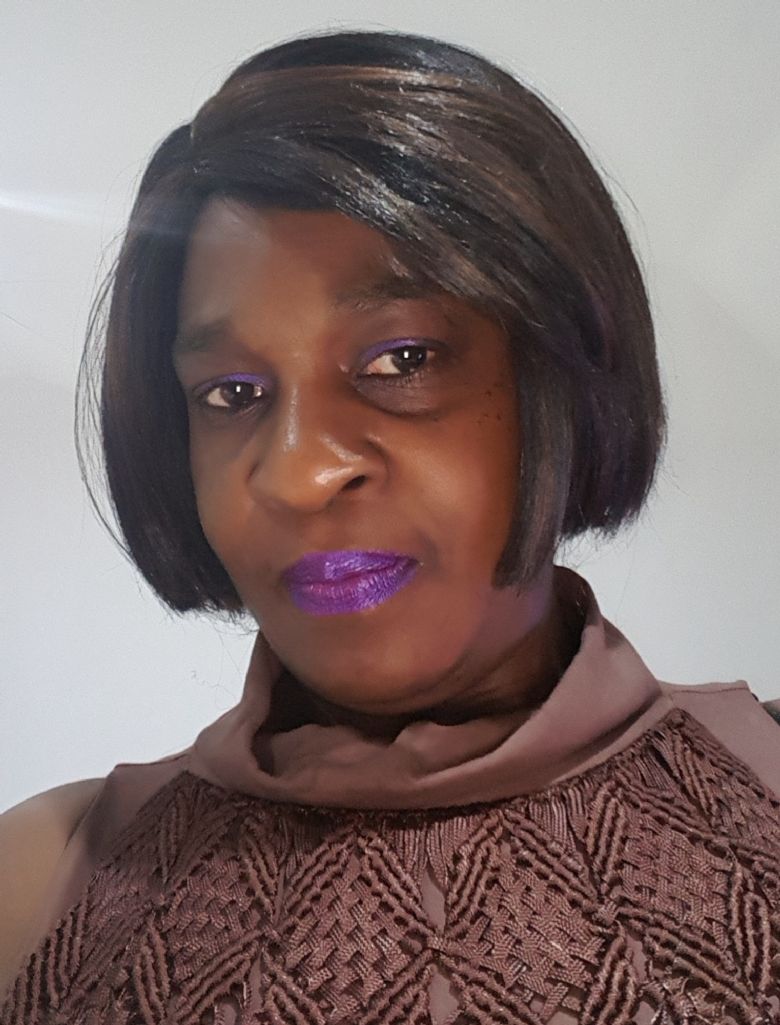 Nicola studied Mathematics and Physics at the University of the West Indies and also completed postgraduate studies in Data/Records Management at Northumbria University. Before working in secondary schools, she was a statistician in the areas of education and international trade.
In the most recent 12 years, she had full responsibility for assessment data systems and analysis for key stages 3 to 5 in her service as Data Manager at Hornsey School for Girls, Haringey and Highbury Fields School, Islington.
Assistant SENCO: ms Klaudia Kacica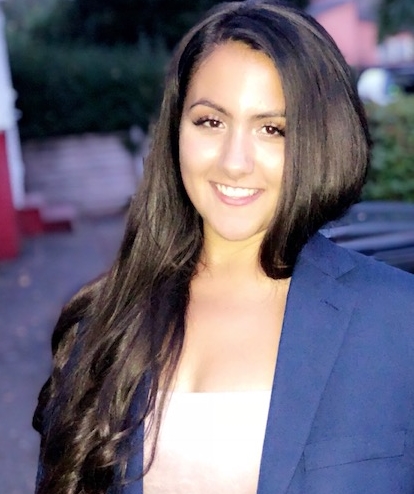 Klaudia recently graduated from the University of Leicester with a Bachelor of Science in Psychology. She previously worked on summer programs and volunteered with young people where she discovered her interest in SEN. Klaudia is passionate about supporting students in reaching their full potential in their academic career.
Klaudia plans to continue her own personal academic journey through gaining a Doctorate and becoming an Educational Psychologist.
Teacher of Biology and Head of House: mr rob kocho
Rob began teaching Science in 2004, after completing degrees in both Science and Education in his native Australia. He has worked in numerous educational environments around the world before settling in London where he has been teaching A level Biology in an outstanding London college since 2009. During this time he worked as assistant director of studies, head of faculty and head of year.
Rob is passionate about the environment and conservation, an avid traveller and a master scuba dive instructor. He has combined these interests working on various marine research projects around the world, and loves to share this enthusiasm for Biology with students in his classroom.
lead teacher of geography: ms grace kwong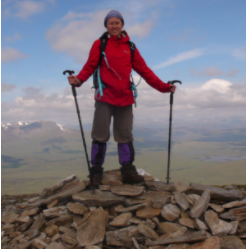 After the completion of a degree in Geography at University of Cambridge, Grace spent two years at University of Oxford for an MPhil degree in Comparative Social Policy. Specialising in education policy inspired her to train as a teacher (PGCE at University of Oxford). Grace joined Highgate School in 2014 as a teacher of Geography. Bilingual in Chinese and English, she has personal links to Hong Kong, a Newly Emerging Economy.
She enjoys hillwalking and has travelled extensively, with highlights including crossing the US from New York to San Francisco by train, a road trip on the North Coast 500 of Scottish Highlands, and a recent visit to the Norwegian Arctic where the names of many glaciers end with 'breen'. Her academic interests spanning both human and physical geography, Grace will be working at LAE Tottenham on secondment from Highgate.
lead Teacher of CHEMISTRY: MS WING LI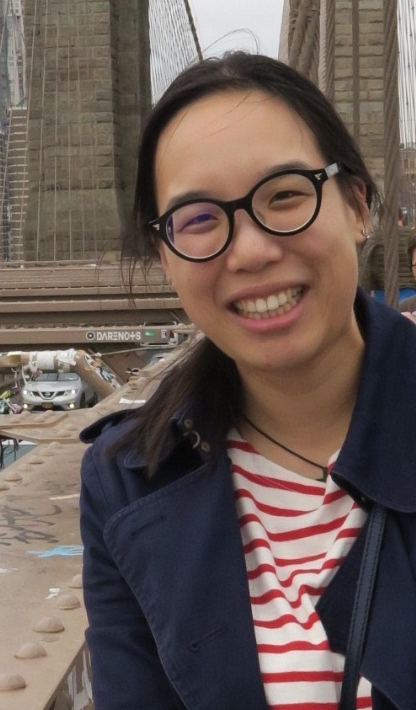 Wing is passionate about science and it was her A-Level chemistry teacher that inspired her to read Chemistry at University College London (UCL). During her degree she took part in outreach programmes centred on teaching science in local secondary schools and inspiring young people to "Aim Higher" and go on to further education and university.
After a few years working as a chemistry researcher at UCL and in investment banking in the City, she was missing the classroom and the opportunities to engage young people with science. In 2012 she retrained as a secondary school teacher completing her PGCE from the Institute of Education. She is seconded to LAE Tottenham from Highgate School.
MARKETING AND ADMISSIONS COORDINATOR: MS KAREL Lockhart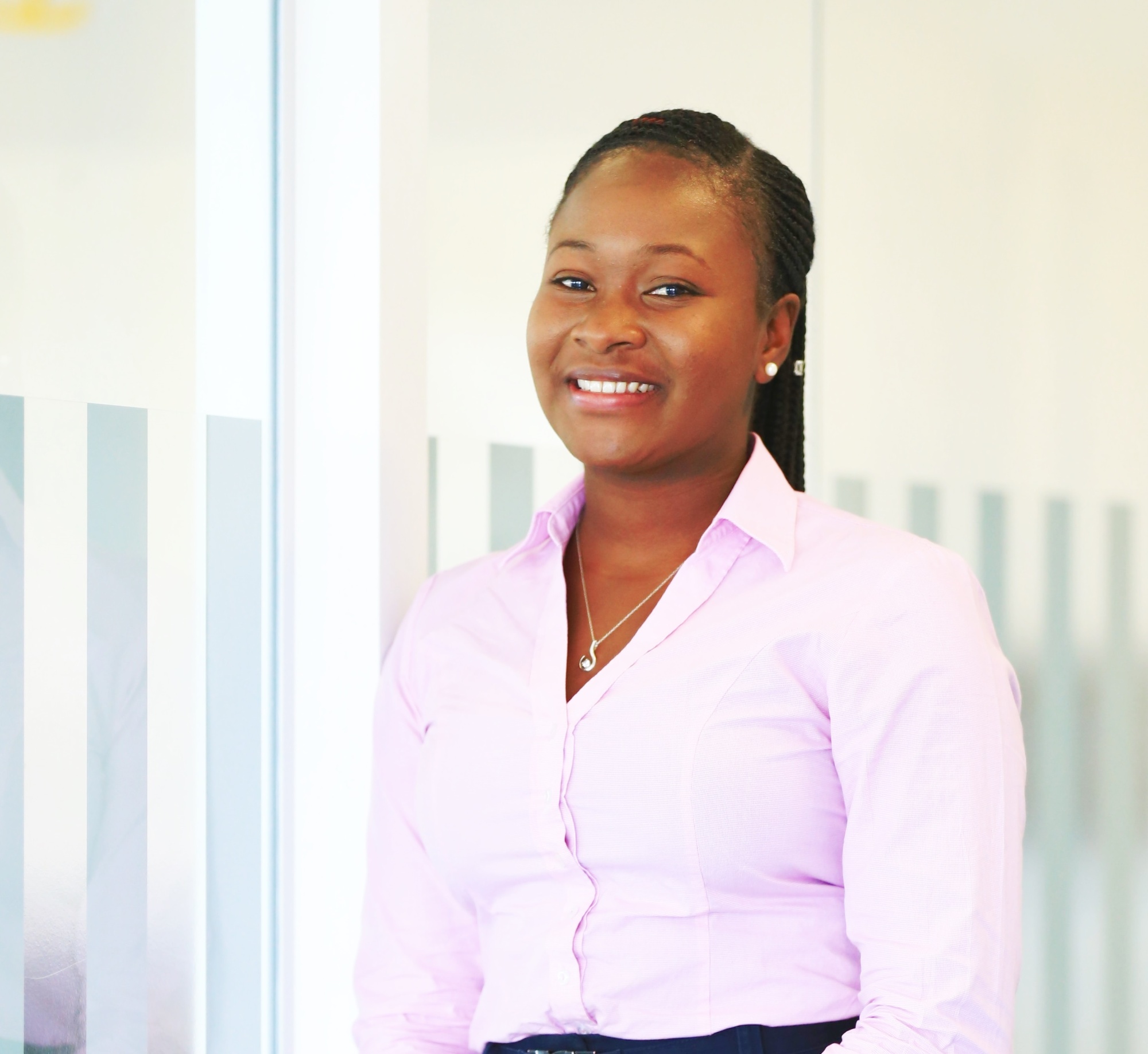 Karel graduated from the University of Greenwich with a Media Arts Production degree (Media and Communications). She has a wide range of experience working with young people from various backgrounds as well as facilitating internal and external communication strategies.
finance manager: mr Simon Longstaff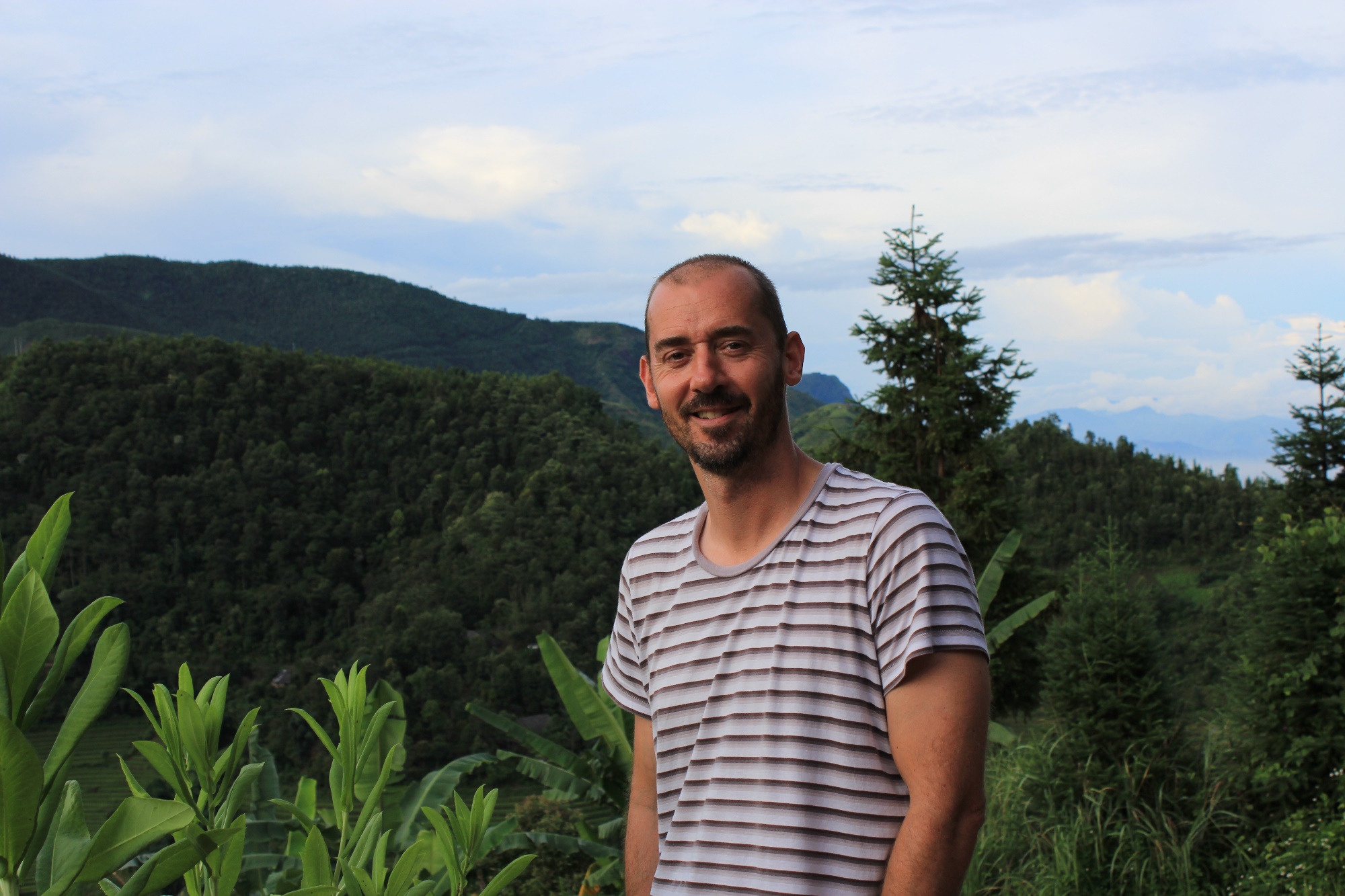 Simon is a qualified accountant and an ACCA member. He has extensive accounting experience gained at Arnold House School, The Crown Estate and The Law Society of England and Wales. After a year's sabbatical to go travelling in South America, he joined LAE Tottenham.
Lead Teacher of Modern Foreign Languages: Ms Sarah Lloyd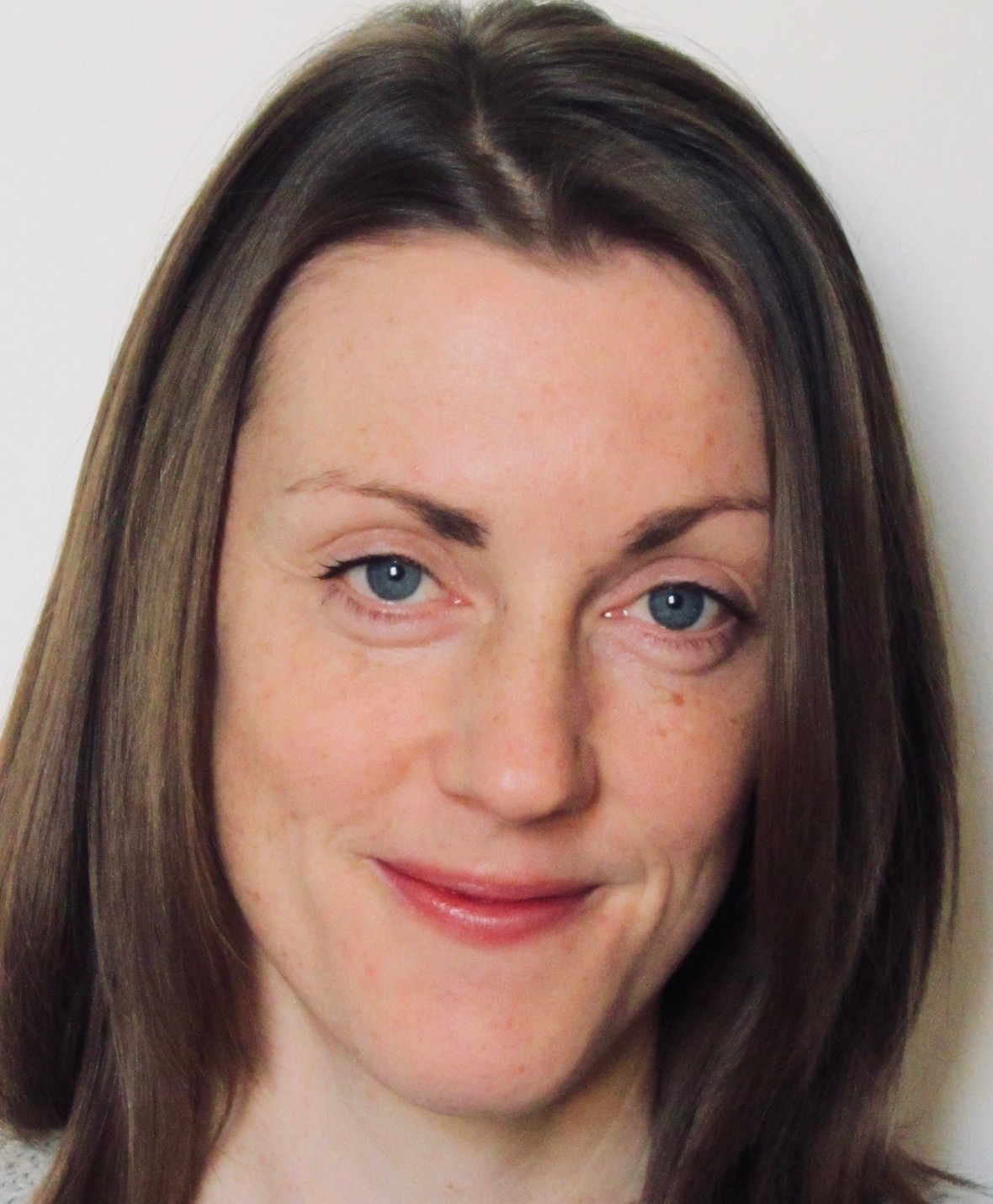 Sarah studied French and Hispanic Studies at Nottingham University before embarking on a PGCE at the Institute of Education, University of London. Early in her career she taught English in Mexico, France and Spain before spending several years teaching French and Spanish in Essex and London schools.
In recent years Sarah has worked in the assessment and publishing sector, playing a key role in the development of the reformed GCSE and GCE MFL qualifications. Alongside her teaching role at LAE Tottenham, Sarah is principal examiner, materials writer and a teacher trainer for a leading exam board.
teacher of chemistry: ms Janie Lufford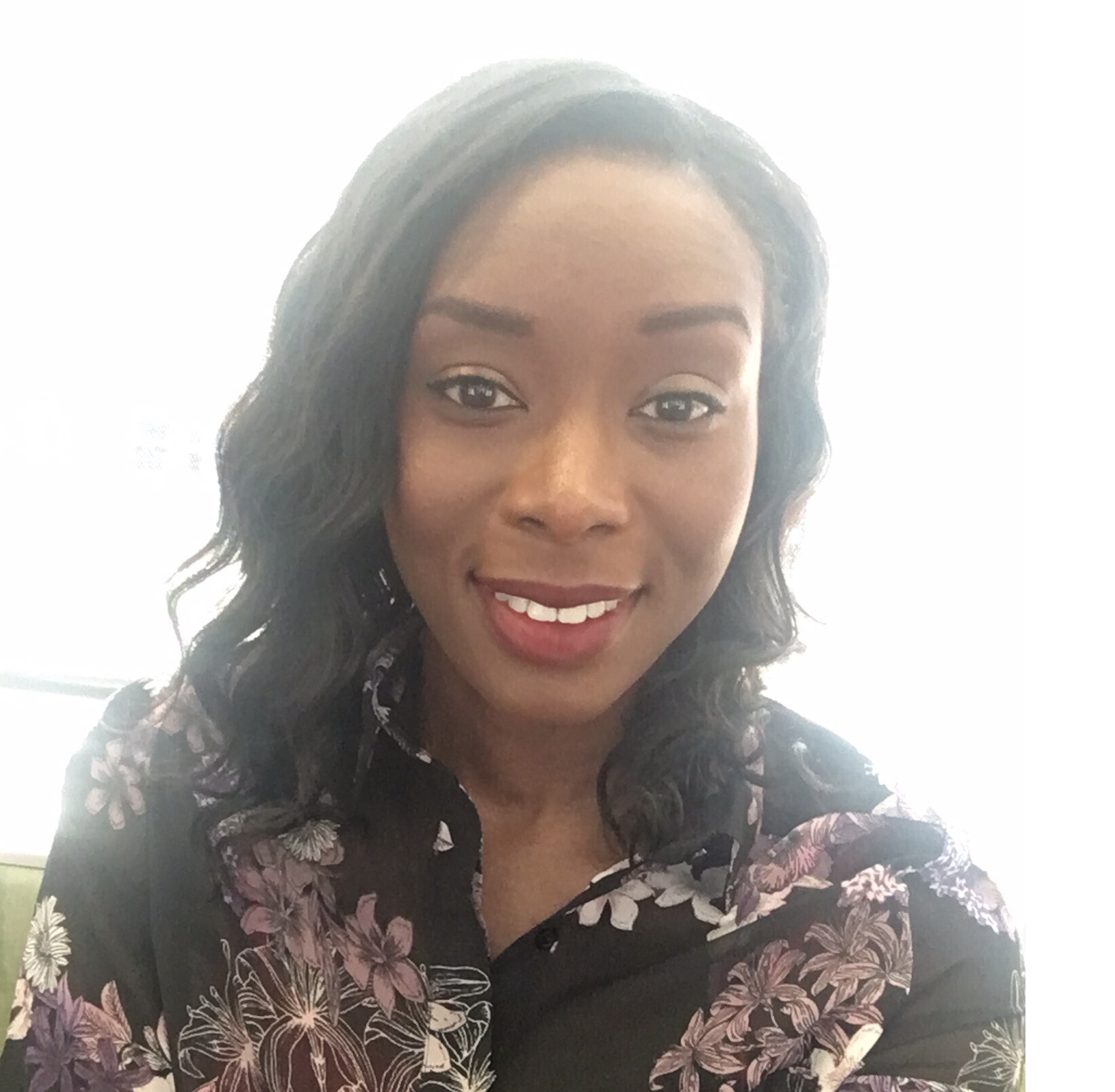 Janie completed a MSci degree in Chemistry at Imperial College London, which included a year in industry as a Medicinal Chemist.
Janie has always been passionate about increasing pupils' knowledge and interest in science, technology, engineering and maths (STEM), as she spent her free time during her undergraduate years teaching science on various voluntary tutoring schemes across London.
Her passion for teaching science continued after she graduated as she worked full time as a science mentor in a secondary school in Tower Hamlets. This inspired Janie to become a qualified science teacher, thus she completed her PGCE at UCL Institute of Education. Since then, Janie has worked as a qualified science teacher in Walthamstow.
finance assistant: ms charu makwana

Teacher of Arabic: ​​​​MS Oureida Mansouri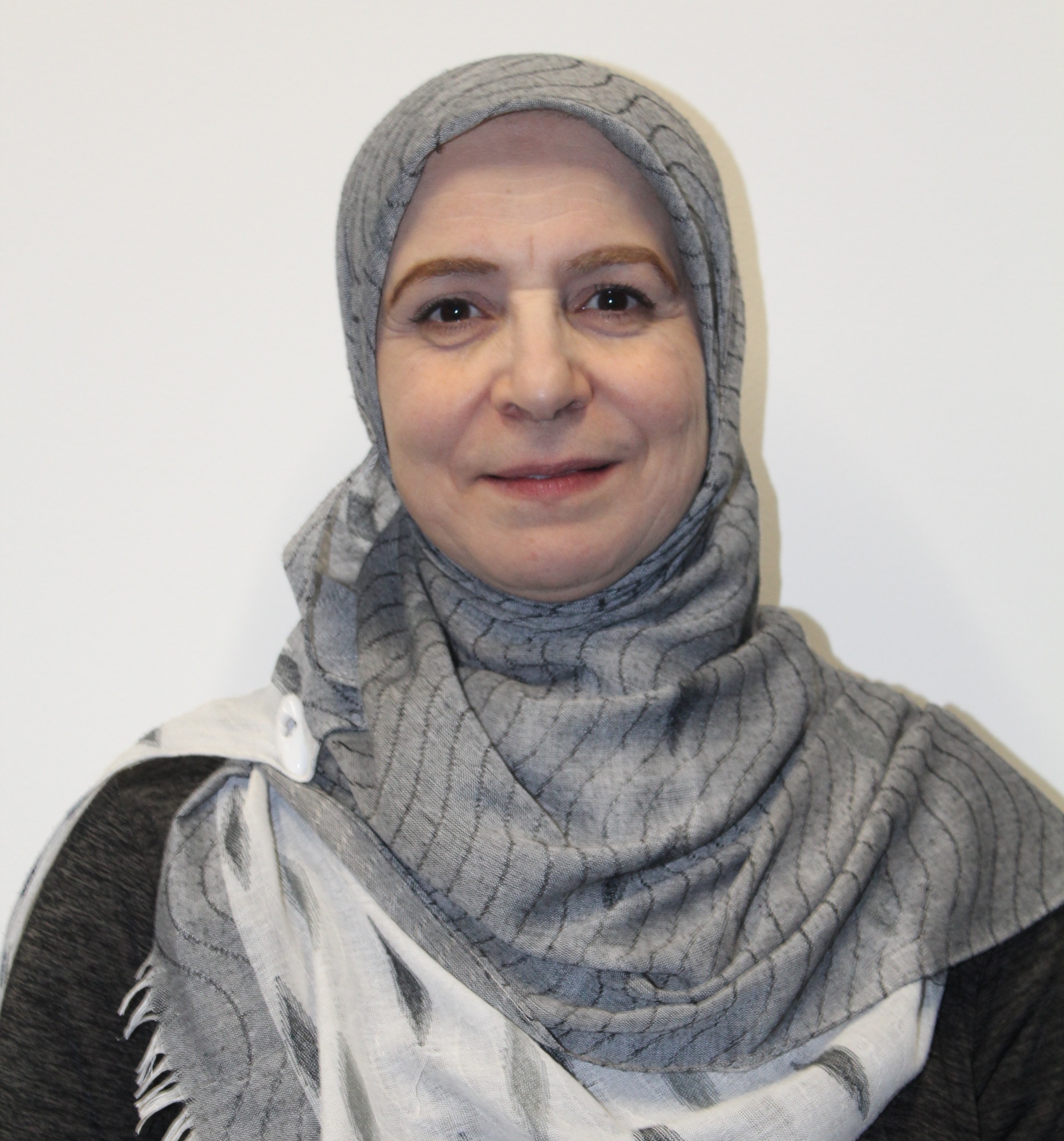 business director: mr paul martin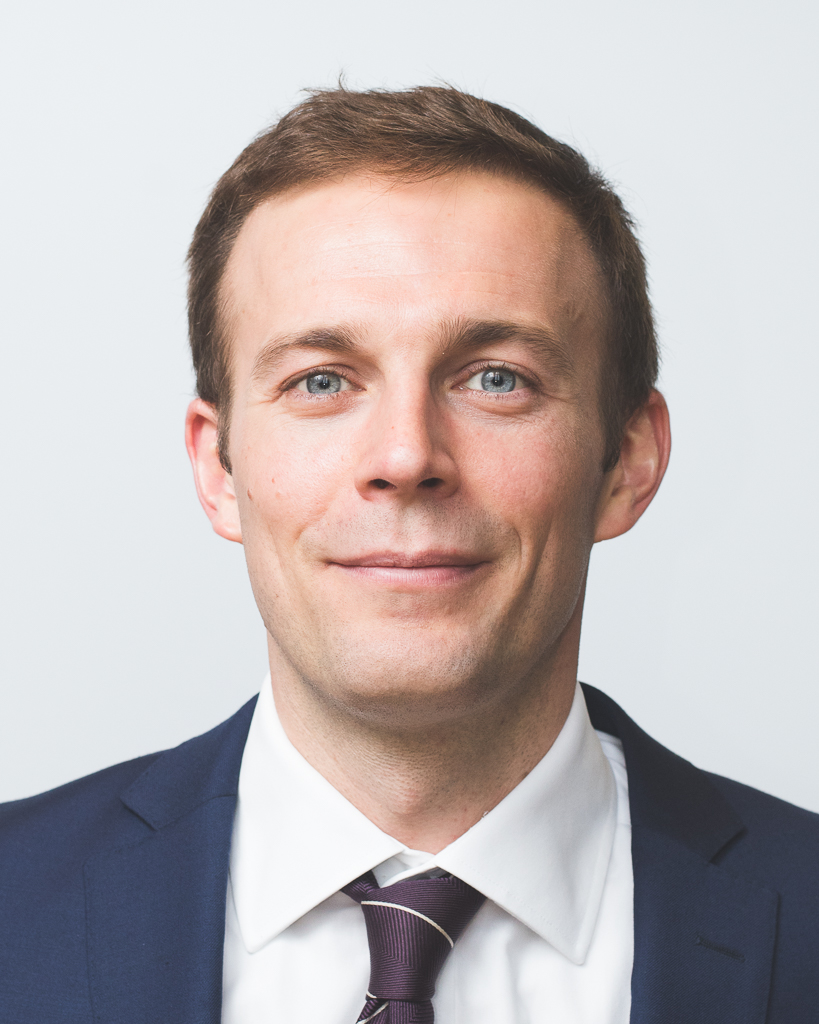 Paul completed a degree in Computing and Business Administration at the University of Kent in 2004 and has since worked for a Japanese University and group of High Schools in the UK and Japan. His career began in IT management but latterly he has also been responsible for a range of support services from Finance through to Estates and Facilities.
teacher of biology: ms izabela martin
TEACHER OF PSYCHOLOGY: Ms Juliette Massey-SMith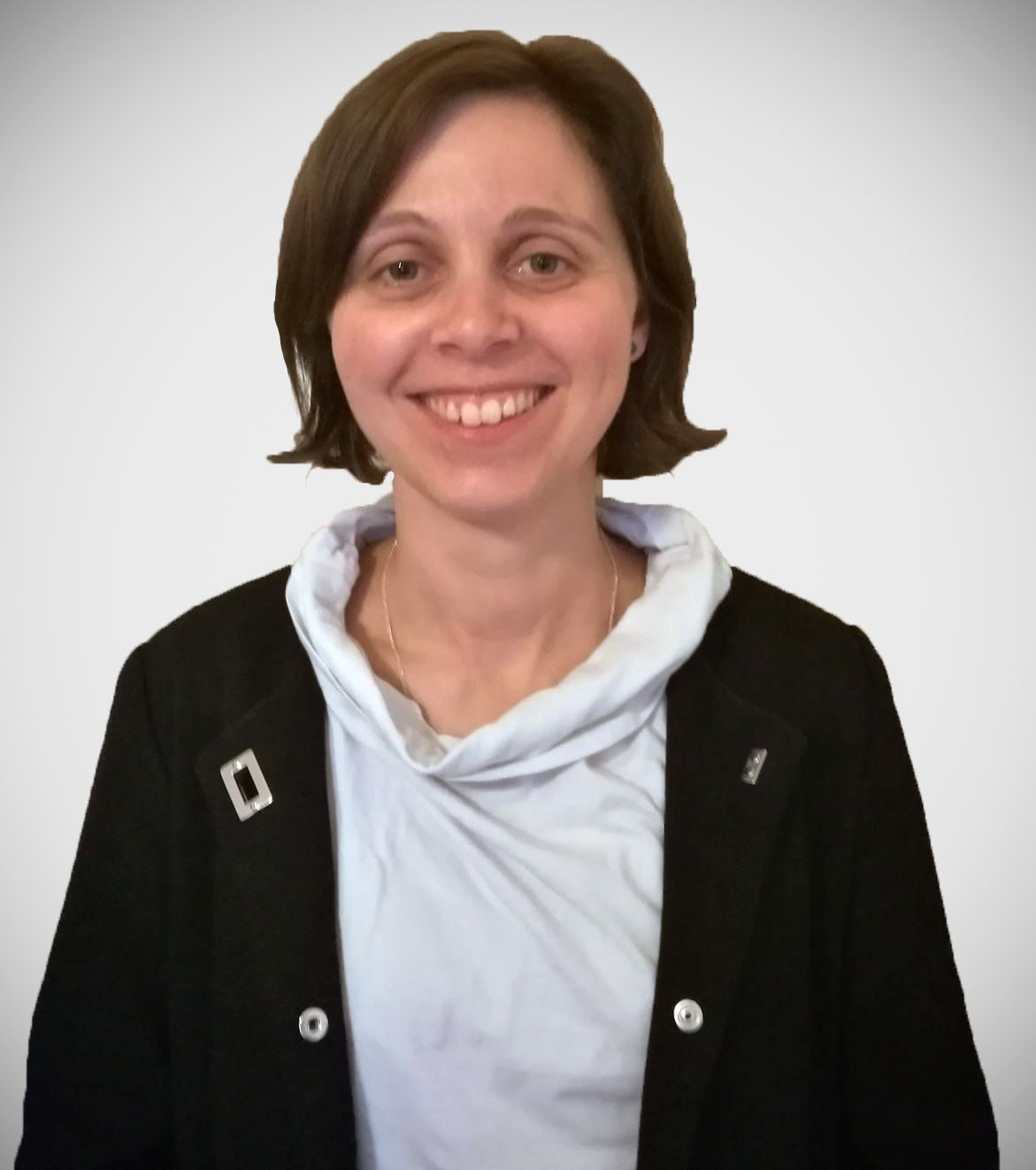 Juliette completed her degree in Psychology at Bologna University, in Italy. She then moved to the UK and while leading the psychology department at a comprehensive school in North West London obtained her teaching qualification on the Graduate Teacher Programme. Her passion for Psychology led her to pursue further studies at the Tavistock Clinic and the Portman Trust, where she obtained a Postgraduate Certificate in Applied Systemic Theory. Prior to joining LAE Tottenham, she worked at JFS School, first as Head of Psychology and, more recently, Head of Year in its outstanding Sixth form.
lead teacher of biology: mr simon maunder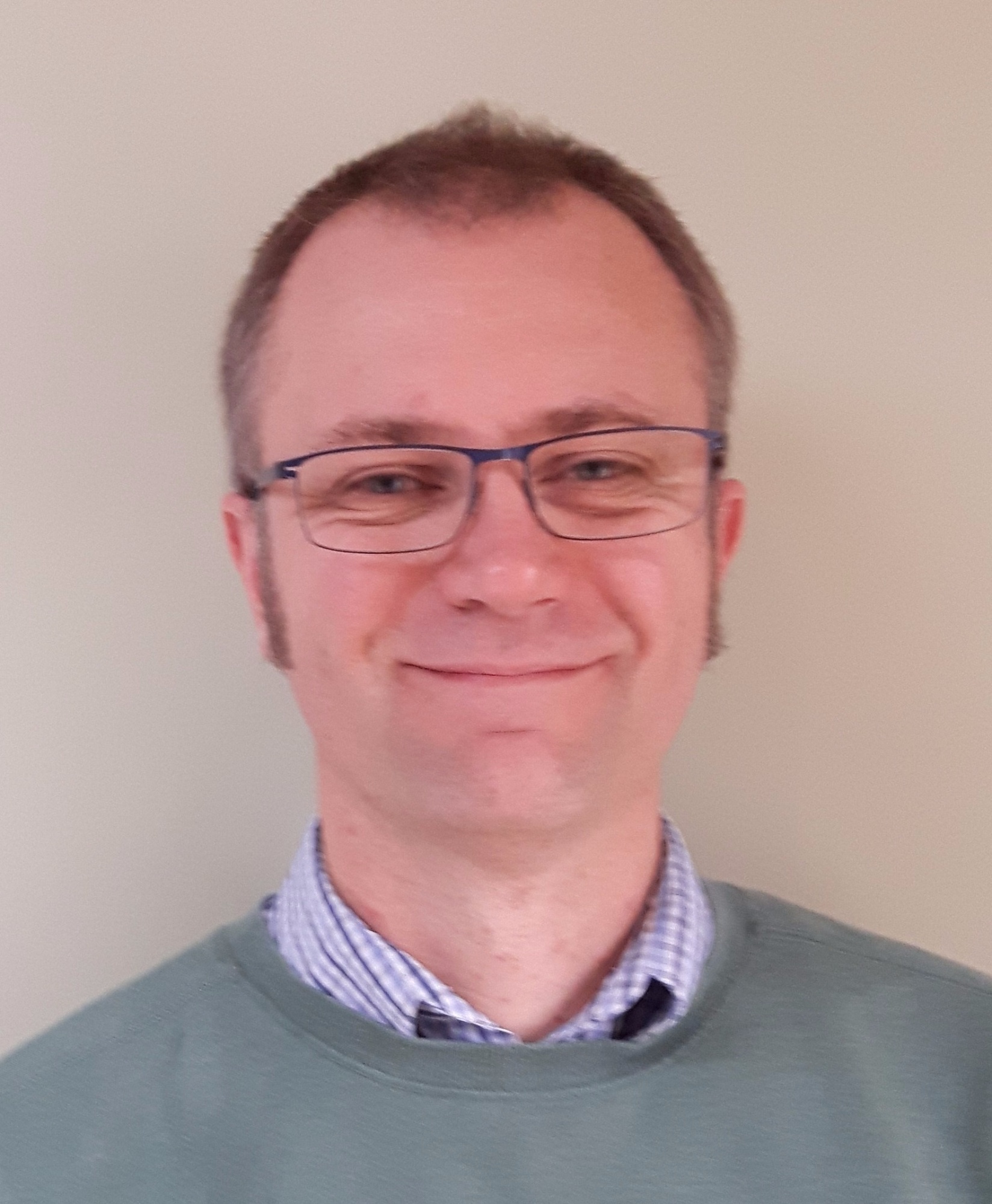 Simon Maunder has a degree in Zoology from Swansea University and nearly 20 years teaching experience. He feels very lucky to be able to share his fascination for the living world with younger generations.
lead teacher of english: mr alban miles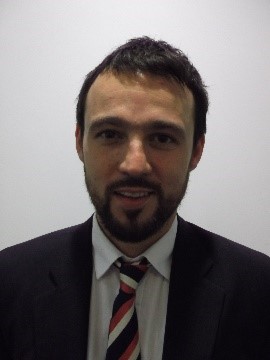 After completing a degree in English Literature at the University of Oxford, Alban worked for four years as an Editor in book publishing in London before becoming a teacher. His nine years' experience as Teacher of English includes a year teaching in Hong Kong and five years at Ibstock Place School in south-west London, where he set up the programme to support application to Oxbridge. He joined Highgate in 2014 to teach English; for the last two years he has also been Deputy Head of Sixth Form. He is working at LAE Tottenham on secondment from Highgate.
Lead Teacher of Politics: MR RICHARD MILLER

After completing a Politics degree at Edinburgh University, managing a pub and working in research for a Westminster thinktank, Richard worked at Highgate school for 13 years, primarily as Head of Politics, and latterly as Director of e-learning. He is currently completing a Master's in Education & Technology at the Institute of Education, and is trying to overcome the school's links to Tottenham Hotspur, being an Arsenal season ticket holder.
Academic Coach: MS Simran Nahal
Simran recently graduated from the University of Kent with a Bachelor of Science in Psychology. She previously volunteered in schools as well as mental health services targeted at young people and adults. From these experiences, her interest in adolescent mental health and education began, driving her passion for helping young people who are still in education to better their mental health and achieve their full potential throughout their academic career.
Simran wants to continue her own academic career through gaining a Masters.
lead teacher of art: ms marina nimmo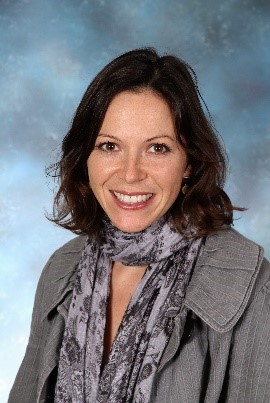 With a first class degree in Visual and Performance Arts, Marina set up her own art studio practice in the UK and France. Since completing her teaching degree from the Institute of Education, UCL, Marina has taught in a wide variety of schools within London and the South West including Millfield School where she was also a Pastoral House Master. More recently Marina was Director of Art at Highgate School for five years before returning to her own art work and completing her Masters of Fine Art at Chelsea College of Art. Marina strongly believes in creating work alongside her students and currently has 3 paintings on show in the new Tottenham Hotspur stadium.
Co-curricular and careers Lead and head of house: mr obi onyido
Obi completed a Post Graduate Diploma in Youth and Community Work at Brunel University having worked as a youth worker for over 10 years. As a qualified youth worker he has worked in the community, from primary schools and more recently at The College of Haringey Enfield and North east London as enrichment co-ordinator, in which time he led on developing workshops, mentoring and outreach programmes. He is a qualified college lecturer teaching Business Studies having worked in retail management over a number of years. He has a passion for his local community and in his free time participates in various fundraising physical challenges annually, for example one involving a cycle ride to all London premier league and championship football clubs over two days.
Head's pa and office manager: ms sheila pyke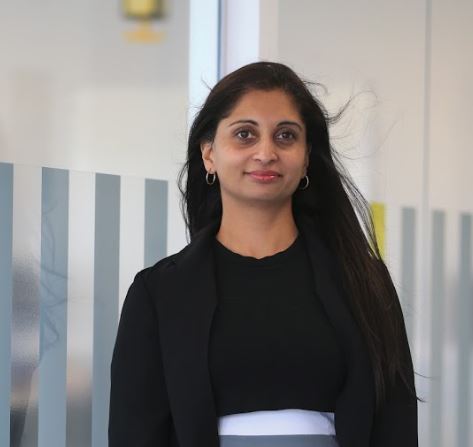 Sheila studied at Fortismere School and has previously worked within the service industry at management level. She is experienced in working within a sixth form environment and passionate about supporting students well being as well as helping them to achieve their goals.
admin assistant: ms natasha reid
Teacher of Physics: DR Serena Repetto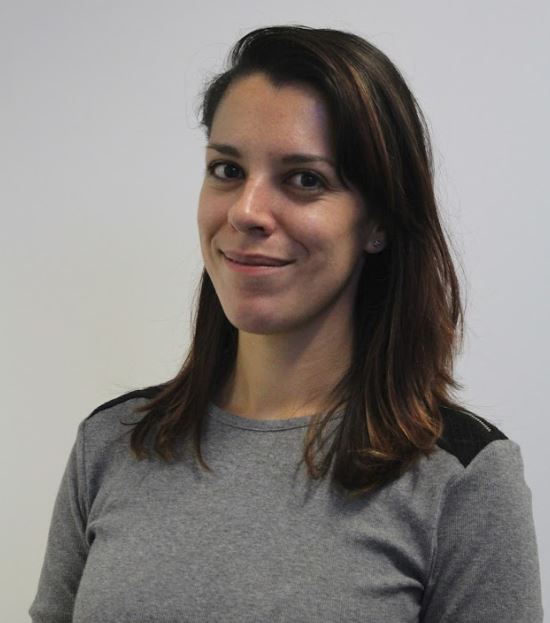 Serena holds a PhD in Astrophysics from Radboud University Nijmegen, The Netherlands, a PGCE from Canterbury Christ Church University/Imperial College London and a master's degrees in Theoretical Physics with honours from Pavia University, Italy. Before becoming a teacher with the primary goal of transferring students her enthusiasm for Physics, Serena was working as a post-doctoral researcher at the Israeli Institute of Technology, Israel. Having lived in five different countries, Serena considers herself a citizen of the world. She is seconded to LAE Tottenham from Highgate School.
Lead teacher of economics: ms liane ryan
Liane has a Business & Management degree and had a successful career in Buying and Merchandising for high street retailers including Next, River Island and Top Man before entering the teaching profession. After completing her PGCE she taught at the top performing boy's grammar school holding the position of Head of Economics for 11 years. Liane actively promotes extracurricular activities and has coached students to the finals of national competitions. She is experienced in advising students on preparing competitive applications for university entry.
teacher of spanish: mr florent Santaniello
Florent is from the South of France and after a dual degree in English and Spanish he moved to the UK to teach languages. After working as a French language assistant and doing a PGCE at the University of Oxford, he started working at Highgate. He took a break from teaching for a year to embark on a Master of Studies at the University of Oxford and pursue his interest in comparative literature and particularly in Latin American literature.
He particularly enjoys literature and spending his summers doing volunteering and travelling to Spanish-speaking countries. He has also been learning Catalan and Portuguese in the past few years. In the classroom, he particularly enjoys discussing cultural aspects and current affairs of the countries where French and Spanish are spoken.
Teacher of Maths and Further Maths: mr Danny Scarponi
Danny obtained his PhD in Pure Mathematics from the University of Toulouse III. He holds a PGCE from Kingston University and a Master's degree in Mathematics from Pisa University. Before becoming a high school teacher, Danny taught and conducted research at several universities, including Oxford, LSE and UC Berkeley. Since last year, Danny has been part of the Researchers in School Programme, which aims to disseminate subject expertise, promote education research and champion university access
Librarian: ms Katie Scholey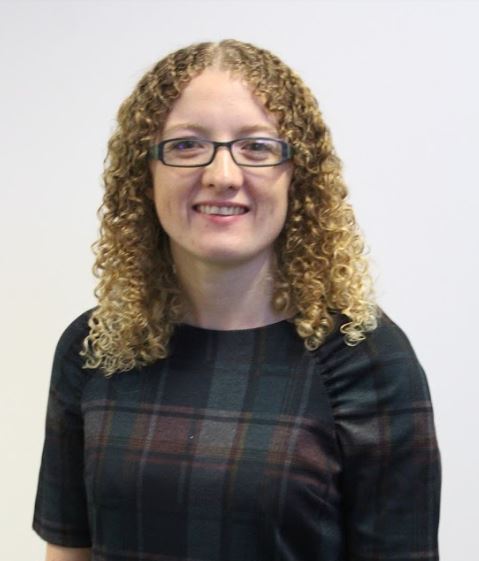 Having completed a degree in English Literature at Queen Mary, University of London, Katie moved to Northamptonshire where she worked in public libraries for three years, setting up and managing a brand-new library for the last two years. Katie is enthusiastic about libraries and literature and looks forward to bringing this enthusiasm to the sixth form environment.
kitchen assistant: ms ariana sinclair
senior science technician: mr tom smith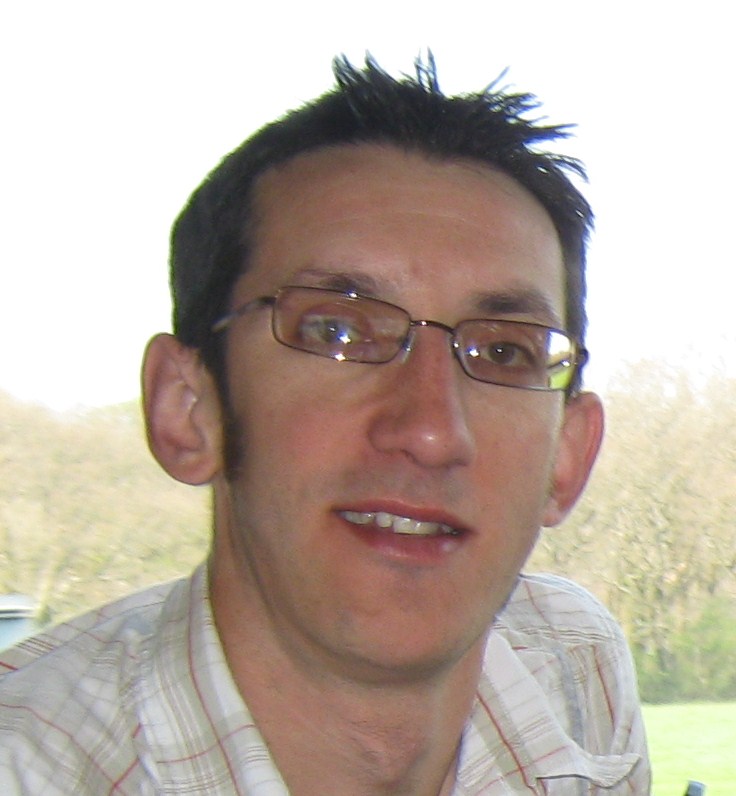 Tom has over 10 years experience in the research laboratories of pharmaceutical, technology and healthcare organisations. He has extensive practical science knowledge and holds a Chemistry degree from Imperial College, London which included a year of study at the Università degli Studi di Firenze, Italy.

He has worked at LAET since it opened in 2017 and prior to that worked for 4 years as a founder staff member and Science Technician in a Hackney secondary school.
He has been a school governor and is currently the Treasurer of a Hackney primary school parents' association and charity. He is a competitive sportsman and has represented his university, club and country at rowing as well as cycling in races in the UK and abroad.
Emotional Wellbeing and Mental Health Lead and Deputy Designated Safeguarding Lead: mr paul spraggs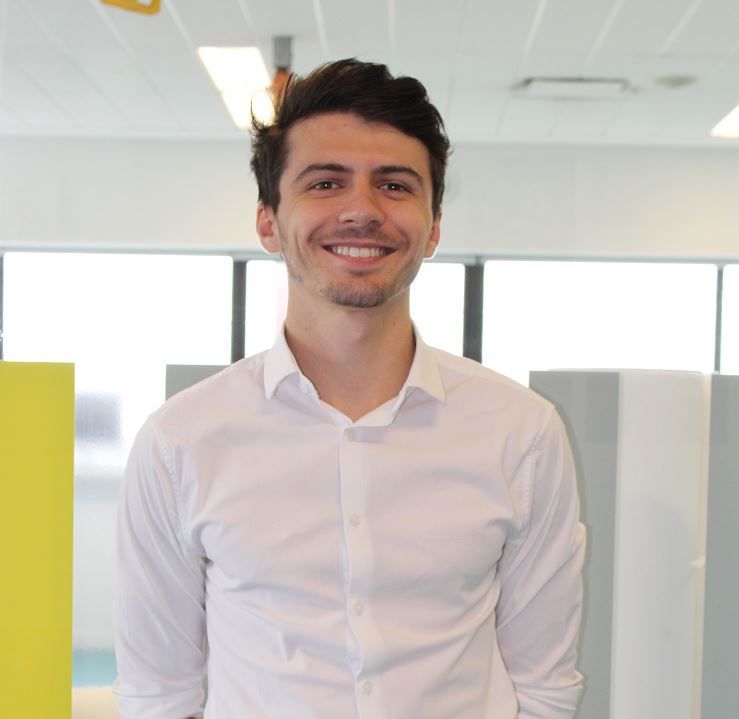 Paul completed a degree in Theology at the University of Chichester in 2011 before moving on to pursue a degree in counselling from the University of Essex.
Paul joined us from our opening in 2017 in a pastoral support role and took on the role of mental health and emotional well being lead in 2018. He is a registered member of the British Association of Counsellors and Psychotherapists and has previously worked in secondary schools across London with Place2Be, a charity that provides counselling services to students in schools across the UK.
Head Chef: MR Emil Sudomir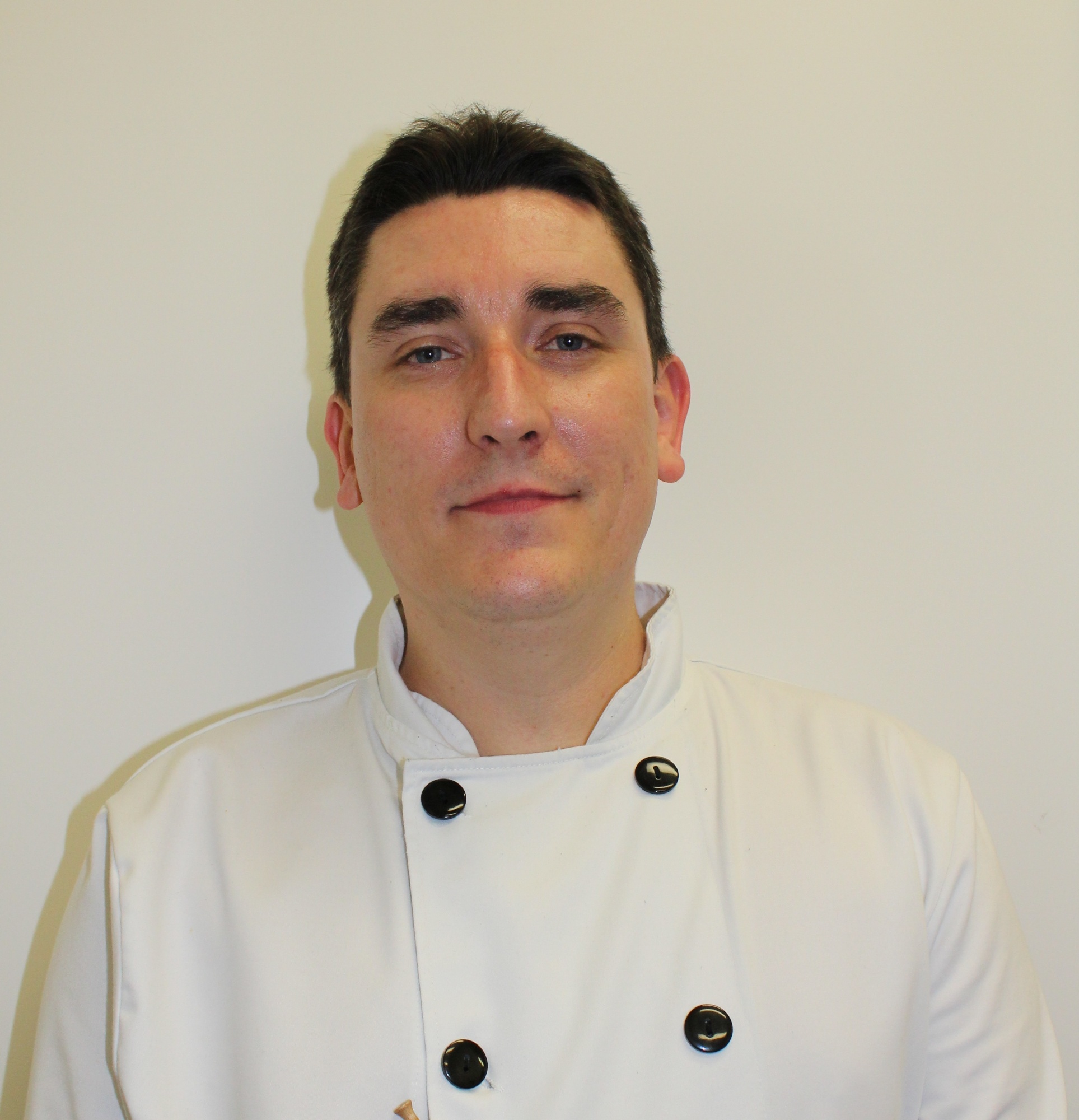 Receptionist: MS Joanne Thompson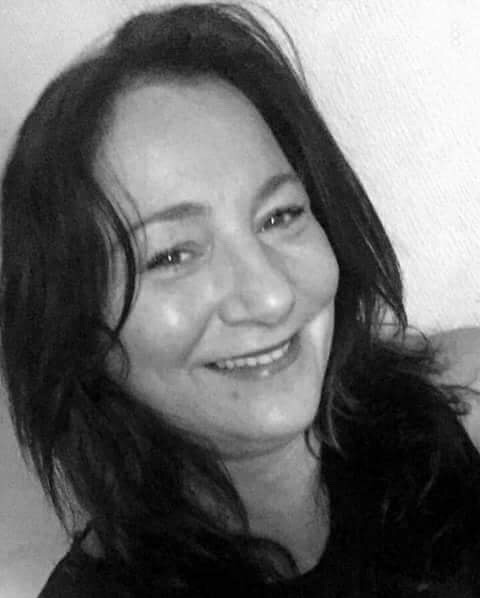 Prior to joining LAE Tottenham, Joanne has been working as a photographer for 11 years. Her photography work has involved working with schools across the UK on various projects such as graduation day and general photos. She enjoys working with young people and is looking forward to her new role at LAE Tottenham.
Teacher of Mathematics and Further Mathematics: Mr Vincent Van Pelt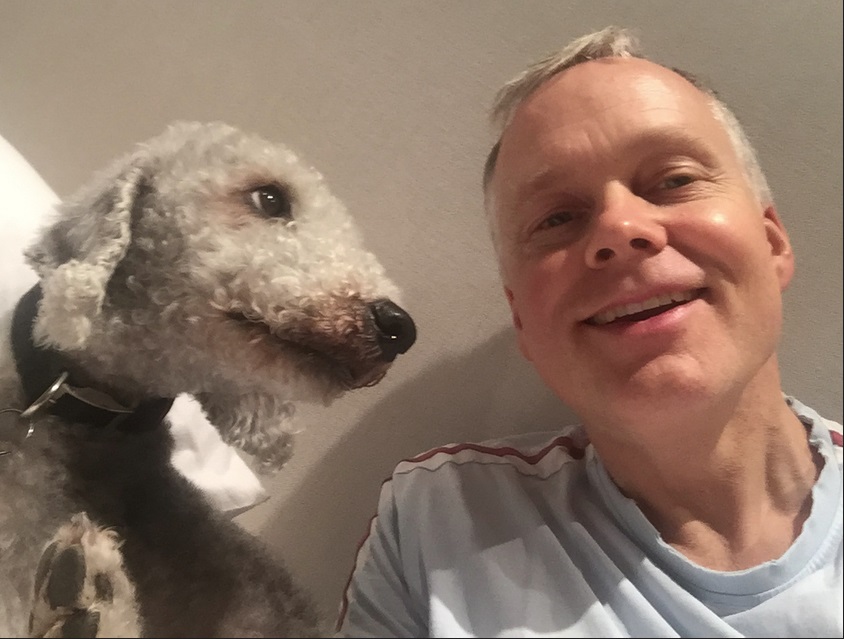 Vincent (pictured right) received a degree in Economics from the University of Pennsylvania and is currently studying Mathematics at The Open University. Before teaching, Vincent worked in finance, living in New York, Tokyo, London and Singapore. Trained to teach at the Institute of Education, he has been instructing in London schools since 2012. At LAET Vincent enjoys organising the school's UKMT and maths enrichment activities, working with the maths team and encouraging his students to read The New Yorker.
Teacher of Economics: ms Linda Vu

After obtaining her BSc (Hons) degree in Economics, Linda worked for a large successful retail company and subsequently, completed her PGCE from UCL Institute of Education. Previously, she has helped to build a new Economics department in a large school in Tower Hamlets.
Teacher of Psychology and Head of House: ms josephine williamson

After completing a degree in Psychology at The University of Sheffield, Josie trained with Teach First and went on to teach in Tottenham. Initially, Josie trained as a primary school teacher before transferring to secondary in order to teach her specialist subject.
SITE MANAGER: mr Angel Zhelyazkov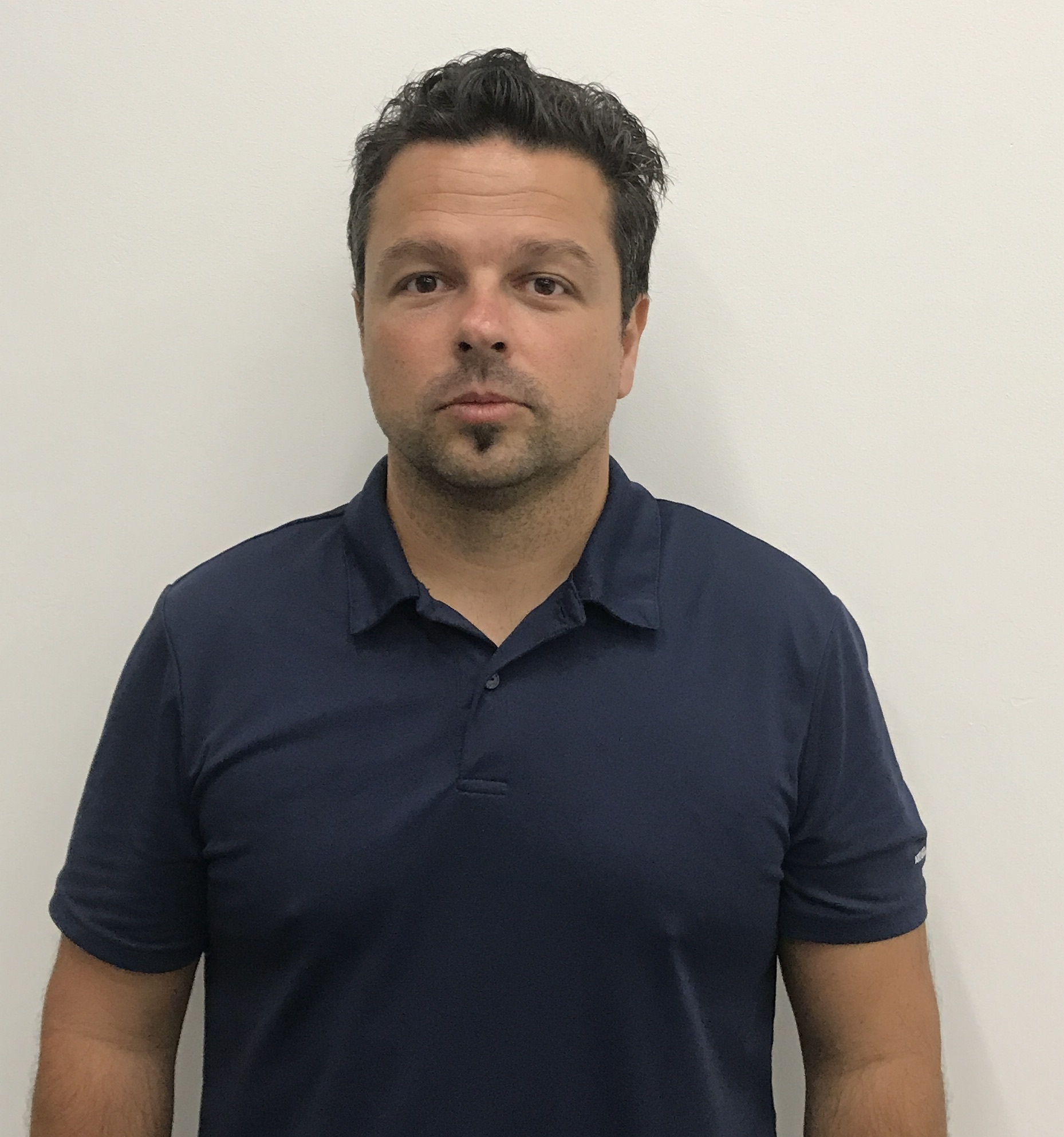 Angel moved to UK after he graduated with his Master's degree in Mechanical Engineering, Transport and Aircraft Equipment and Technologies department. He has worked in a variety of engineering companies, mostly as a Testing Engineer. The last few years he made the decision to spend more time with his family and enjoy being more involved in bringing up his children.