Staff
---
HR Manager: Mr Mark Adams
Having graduated in History & Sociology from the University of Surrey, Mark spent the early part of his career working in the commercial sector of the construction industry. Over time he became more and more involved in the HR side of the companies he worked for and found that he enjoyed that aspect of the business. With many years of HR experience, he decided post-pandemic to study for a formal HR qualification and is currently working towards his CIPD Level 5. A relative latecomer to HR within education, this is his second HR position in a school environment having previously worked at a three-academy trust in west London.
Mark is also a qualified ESOL / TEFL tutor and has worked part-time teaching adults for the London Borough of Hounslow since 2008.
Teacher of mathematics and further mathematics: mr Mohammed al-akari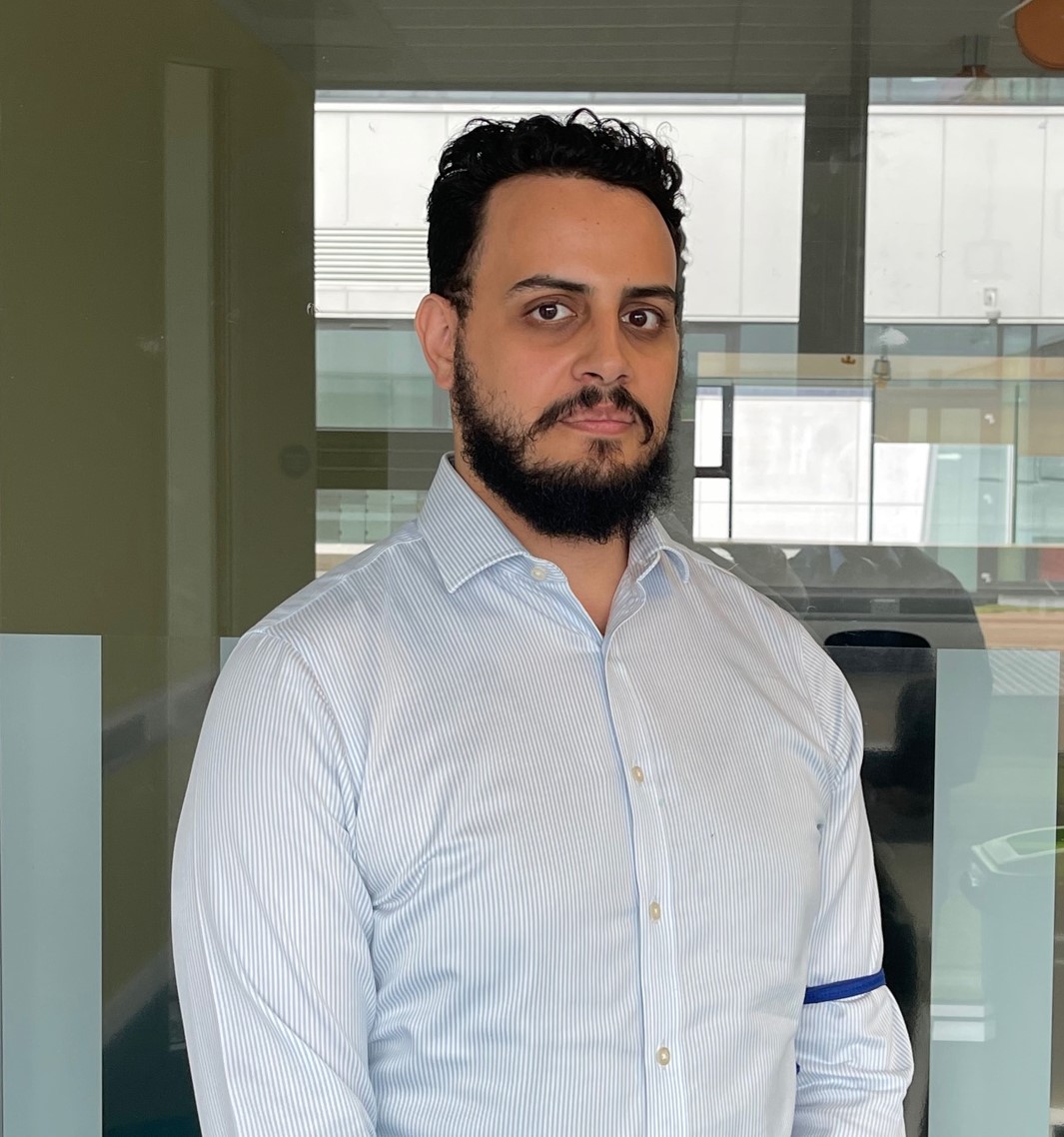 Senior Catering assistant: mr aziz al-ami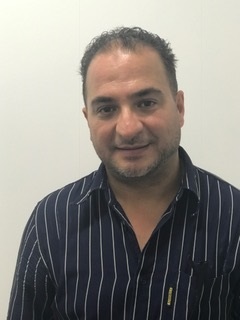 Aziz has a degree in Geography and History which he completed in France. He has worked as a manager for a large coffee company for a number of years. He is also passionate about catering and likes to experiment with new dishes.
Careers and Employability Assistant: ms ife akinroyeje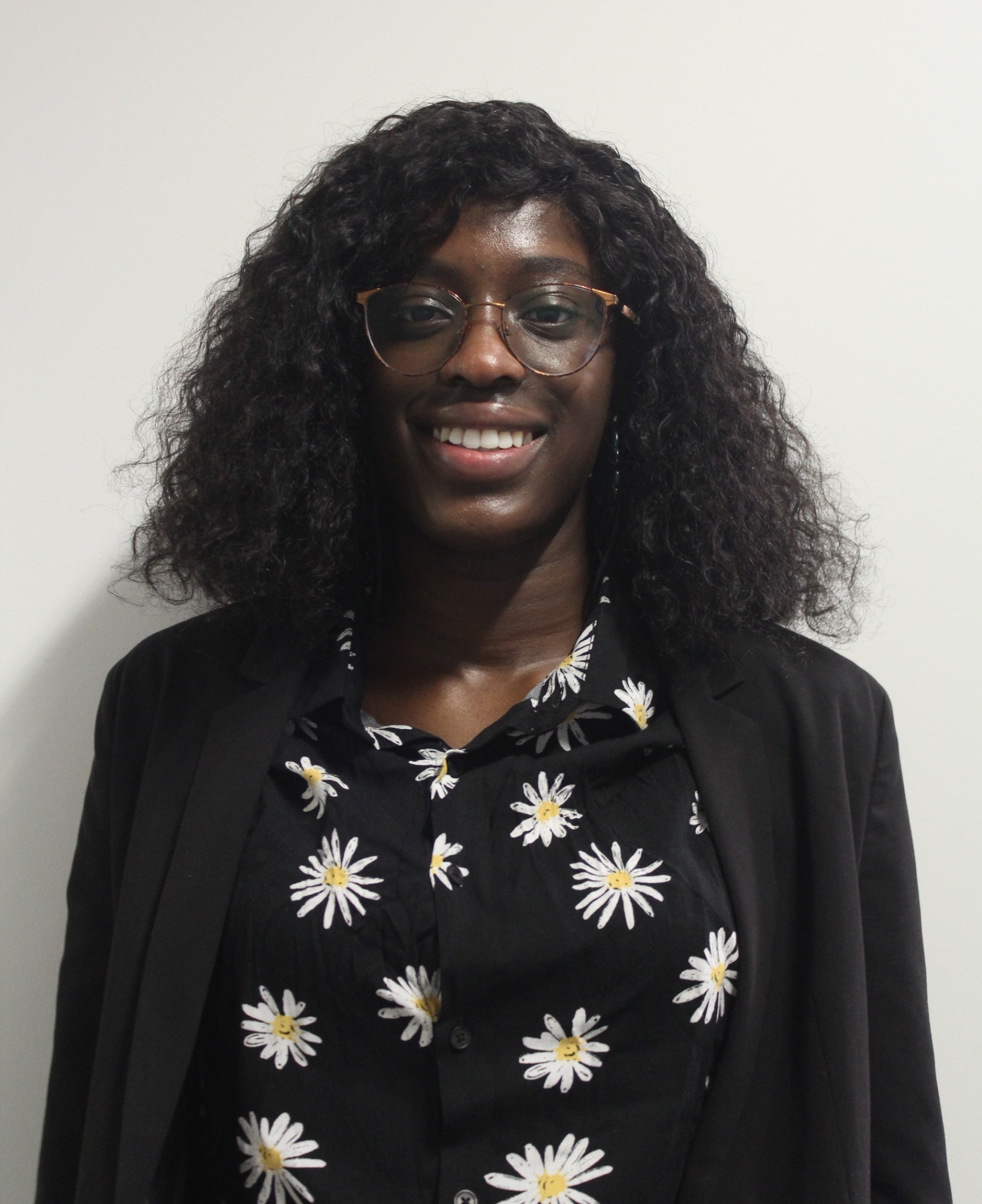 Assistant Science Technician: Ms Zaina ali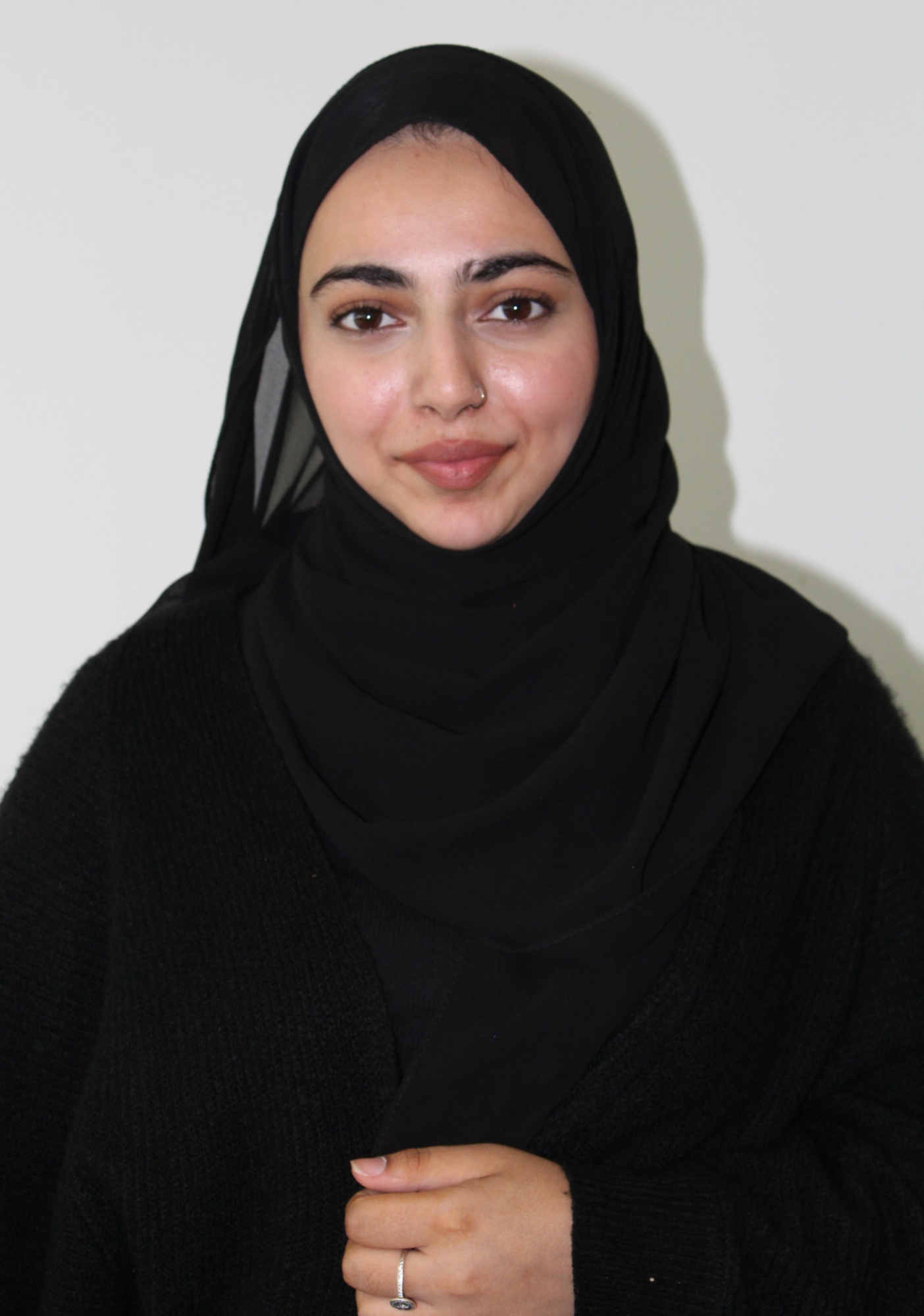 Prior to joining LAE Tottenham, Zaina was studying Biomedical science at university. Her love for the lab and biology led her to being one of our lab technicians. She is on the journey of becoming an experienced lab technician and finds LAE to be the perfect and suitable school to start with. Zaina is eager to support and aid the students at LAE Tottenham.
TEACHER OF ENGLISH: ms amina Ali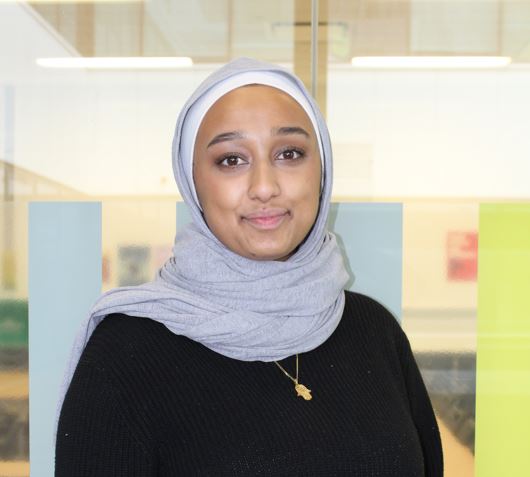 lead Teacher of MFL and senco: mS Charlotte Amey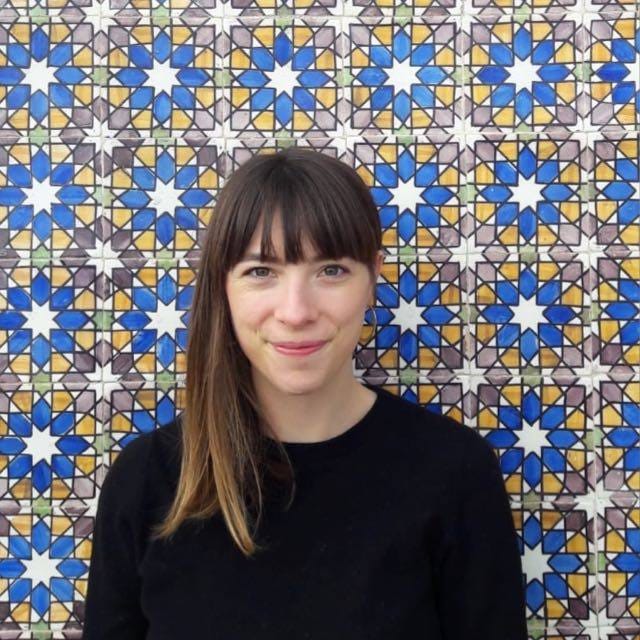 Charlotte read French and Spanish at the University of Leeds and has lived in France, Spain, Argentina and most recently, Italy, where she added Italian to her list of languages. Her main hobby is theatre directing, having created her own foreign language theatre troupe to make 17th century plays more accessible to language learners.
teacher of mfl: ms Natalia arosemena
DIRECTOR OF EXTERNAL RELATIONS: MS Jessica Austin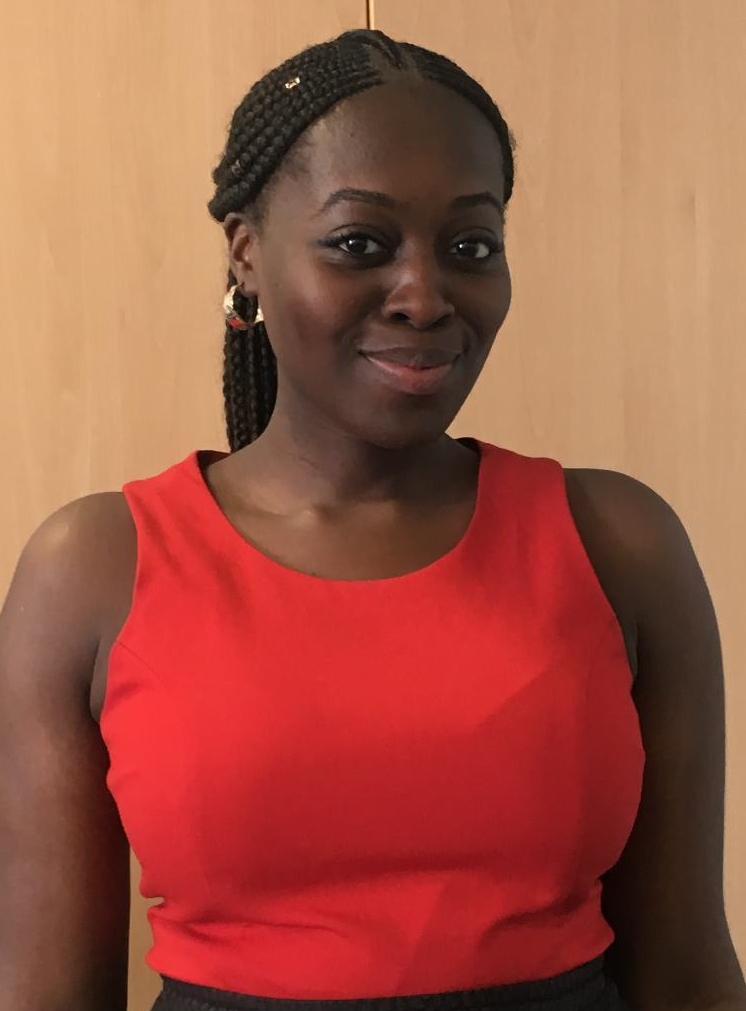 Jessica obtained her first degree in Economics at the University of Nottingham. She then went on to complete the Teach First Programme teaching Mathematics at a secondary school in Derby, whilst completing a PGCE from The University of Nottingham and MA in Educational Leadership from Warwick University.

Following on from her time in the East Midlands, Jessica joined Newham Collegiate Sixth Form Centre in East Ham as one of the originating members of staff, teaching A Level Mathematics and took on the role of Pastoral Year Leader. Prior to joining LAE Tottenham, Jessica taught at Harris Academy St John's Wood, where she was a Lead Practitioner in the Mathematics department.
TEACHER OF HISTORY: MR DAN ATKIN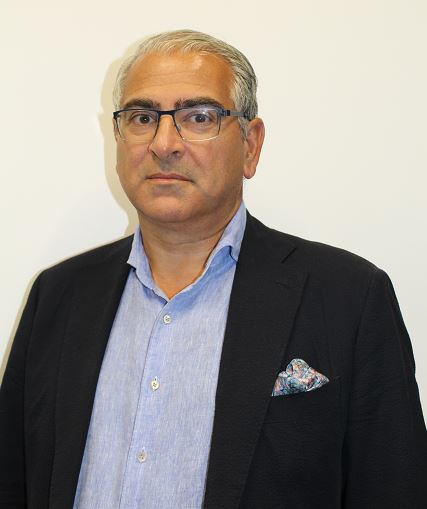 Dan studied Politics and Modern History at the University of Manchester before completing a law conversion course at Manchester Polytechnic and working as a commercial litigation solicitor. He subsequently worked as a photojournalist until 2010 when he began teaching A level history and politics in London.
Headteacher: mr Jan balon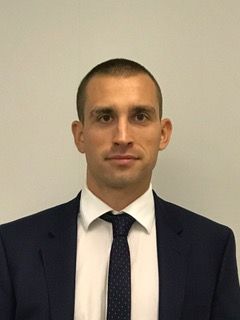 Having completed a degree in Politics from the University of Warwick, Jan initially trained through the Teach First programme and subsequently taught Humanities in schools in Tottenham and Edmonton, latterly as Vice Principal for the Curriculum at a large 11-18 Comprehensive - a position he held for three years. He was the founding Headteacher of the London Academy of Excellence Tottenham and has been in post since January 2017.
partnership primary coordinator: ms ally birchall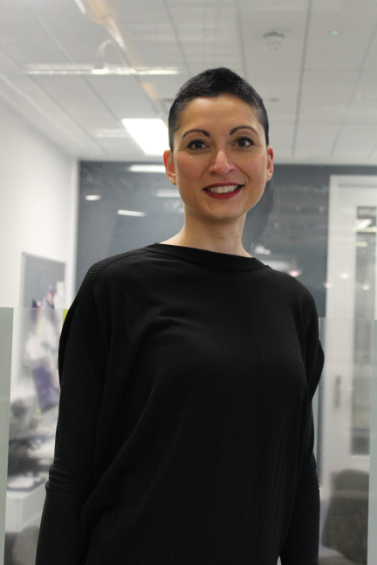 After completing her degree in Ancient History at UCL, Ally worked for 6 years in the city across the Legal and Accounting sectors. Ally completed her PGCE in Primary Education at Middlesex University and now has over ten years' experience working in primary schools across Haringey. As Head of English, Ally oversaw the development of the curriculum and teaching policies at two schools. Specialising in teaching upper key stage 2 highlighted the importance of early intervention in academic and extra-curricular programmes and in transitions between key stages of education. Ally now runs the primary school outreach programmes for Chrysalis East, within LAET, supporting local primary schools and the children of Tottenham.
PARTNERSHIP TEACHER OF CHEMISTRY and us university coordinator: MS JOAN Bomfim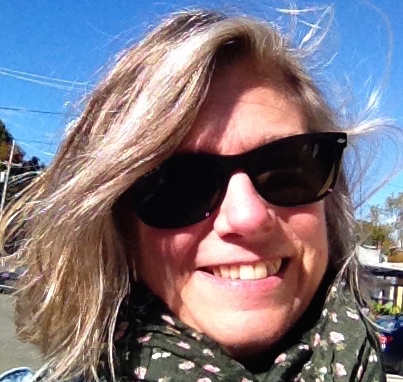 Joan completed her master's degree at Rensselaer (Troy, NY) in 1999, having done research on heteronuclear coordination compounds.
While completing her master's she oversaw the lab component of the general chemistry course required by all undergraduates. She has taught middle and secondary school at both public and independent schools in the US for over 15 years. Most recently, she was an independent contractor, working with schools, families and students on increasing student confidence, navigating school policies and administrations, academic and test-taking skills, subject specific learning, and US college admissions.
Joan started her academic life as a theatrical lighting designer and worked on off-off Broadway and Broadway (contract electrician). She is a cook, hiker, reader, writer, drawer, jewellery maker and a budding tenor recorder player. Joan brings everything into the classroom with her, believing in a fully collaborative and integrated learning experience that fosters curiosity.
LEAD Teacher of Physics: dr Stefano Boseggia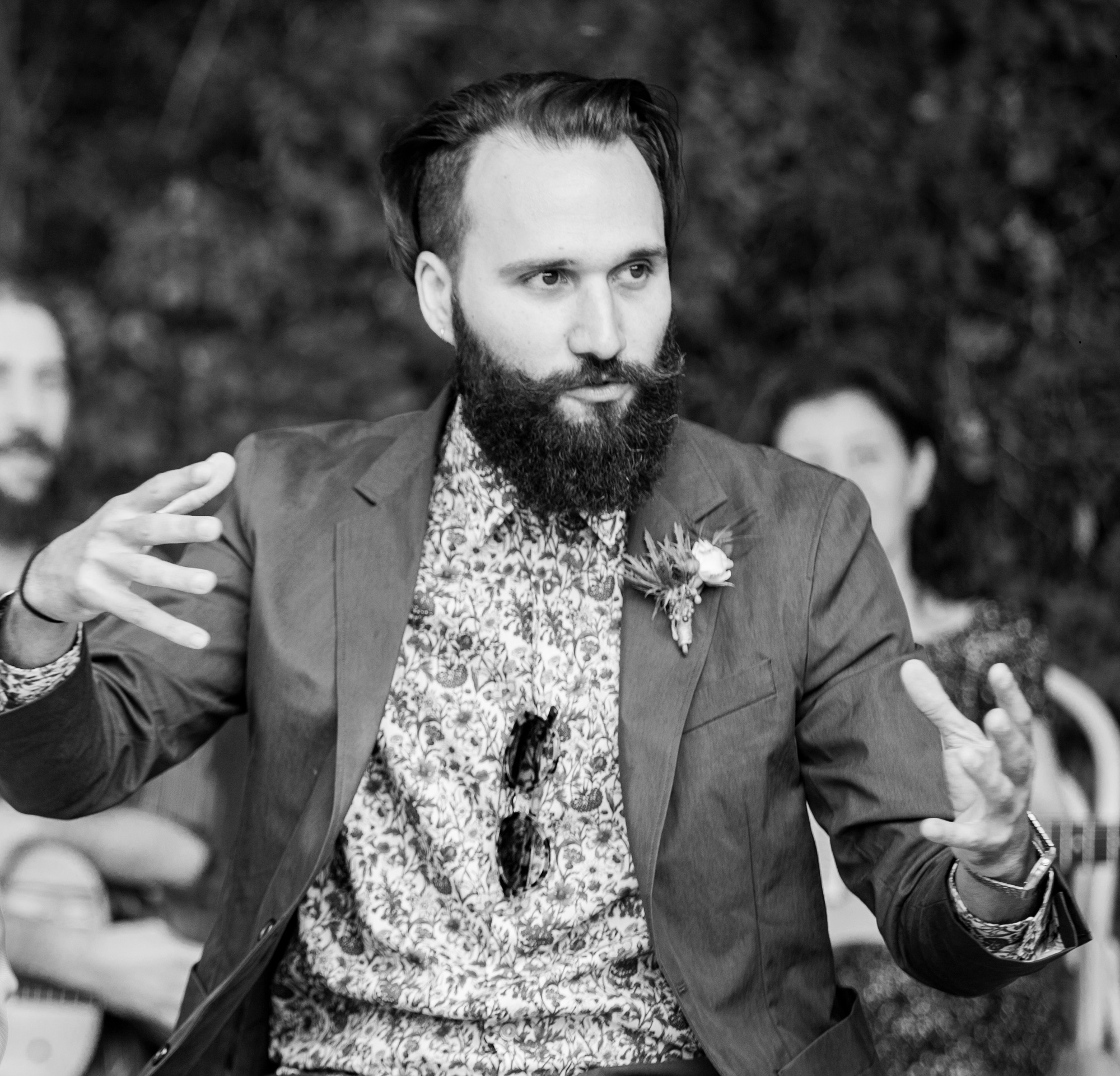 After completing a degree and a master in Physics Engineering at the Politecnico di Milano, Italy, Stefano moved to London where he completed a PhD in Physics at UCL. After leaving full time research, Stefano has been teaching Physics, Maths and Further Maths in a school in North London and has been a visiting scientist at the London Centre of Nanotechnology UCL, carrying on research in condensed matter Physics.
Assistant head (partnerships): mr stephen bovey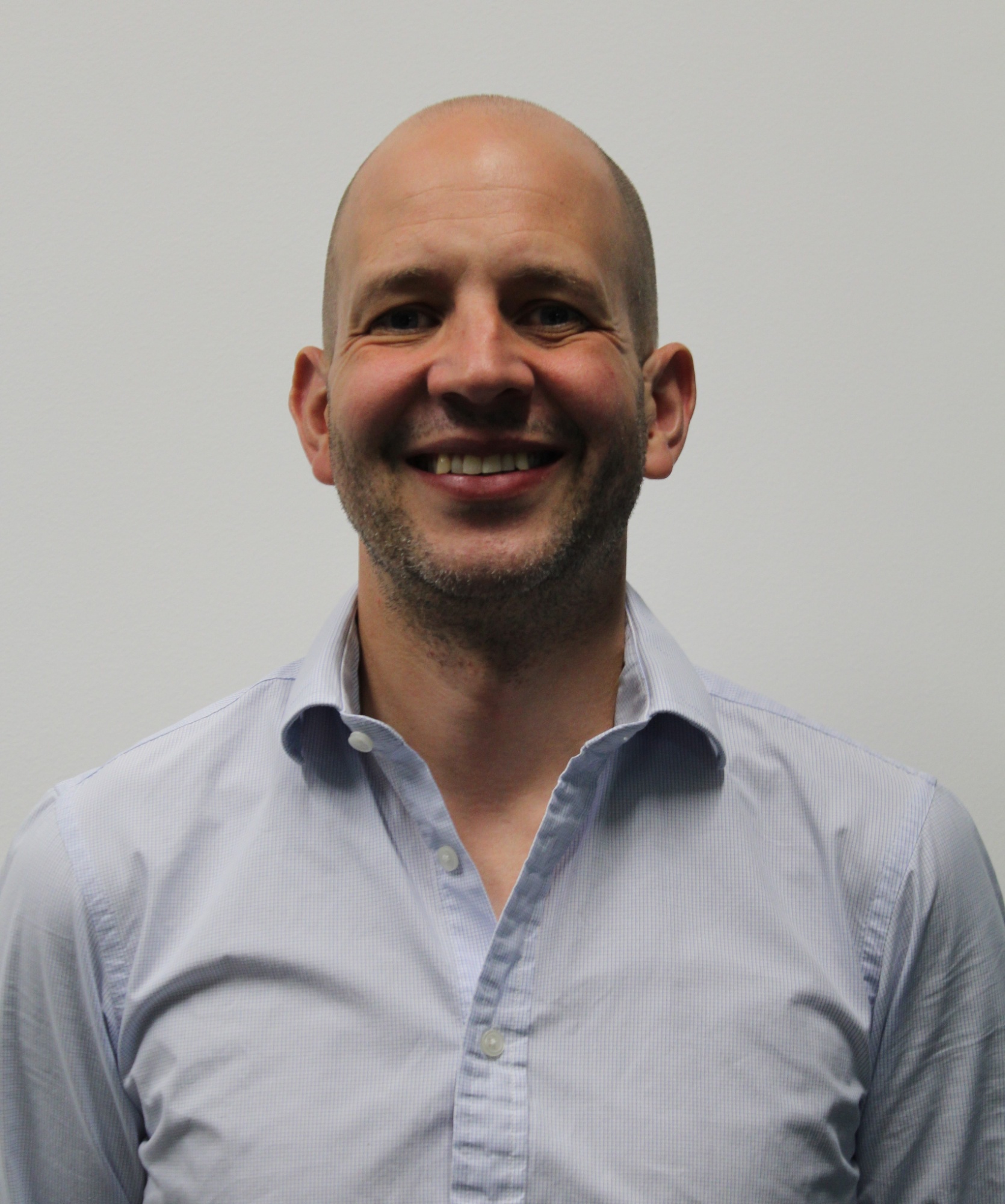 Stephen read Theology at The University of Cambridge before completing his PGCE at King's College, London. Since then, he has taught in a variety of large North London schools including Latymer, Edmonton, where he was head of Gifted and Talented and Citizenship, and Highgate School, where he ran the Religion and Philosophy department.
Stephen is now based at both Highgate School and LAE Tottenham. At Highgate he remains Senior Teacher responsible for staff development and training. At Tottenham, he is responsible for the important network of partner schools that help LAE Tottenham to achieve what it does.
teacher of politics and economics: mr Daniel brade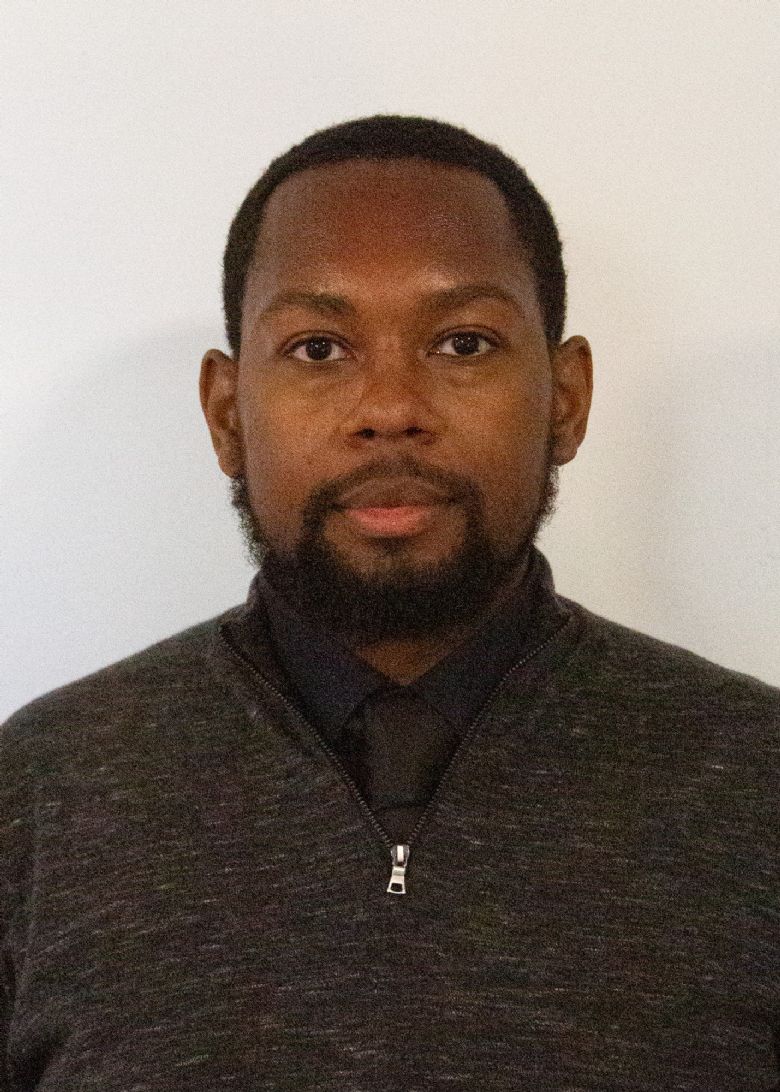 Daniel studied Urban Planning at UCL for his undergraduate degree before moving to Tokyo for a few years as a teaching assistant. Upon returning to London, Daniel completed his Masters in local economic development from The London School of Economics & Political Science (LSE) before embarking on a PGCE at Oxford University. He is about to embark on a 2nd Master's degree in which he hopes to look at how case studies can be contextualised in social sciences.
deputy Head pastoral (AND Designated Safeguarding Lead): ms elaine brown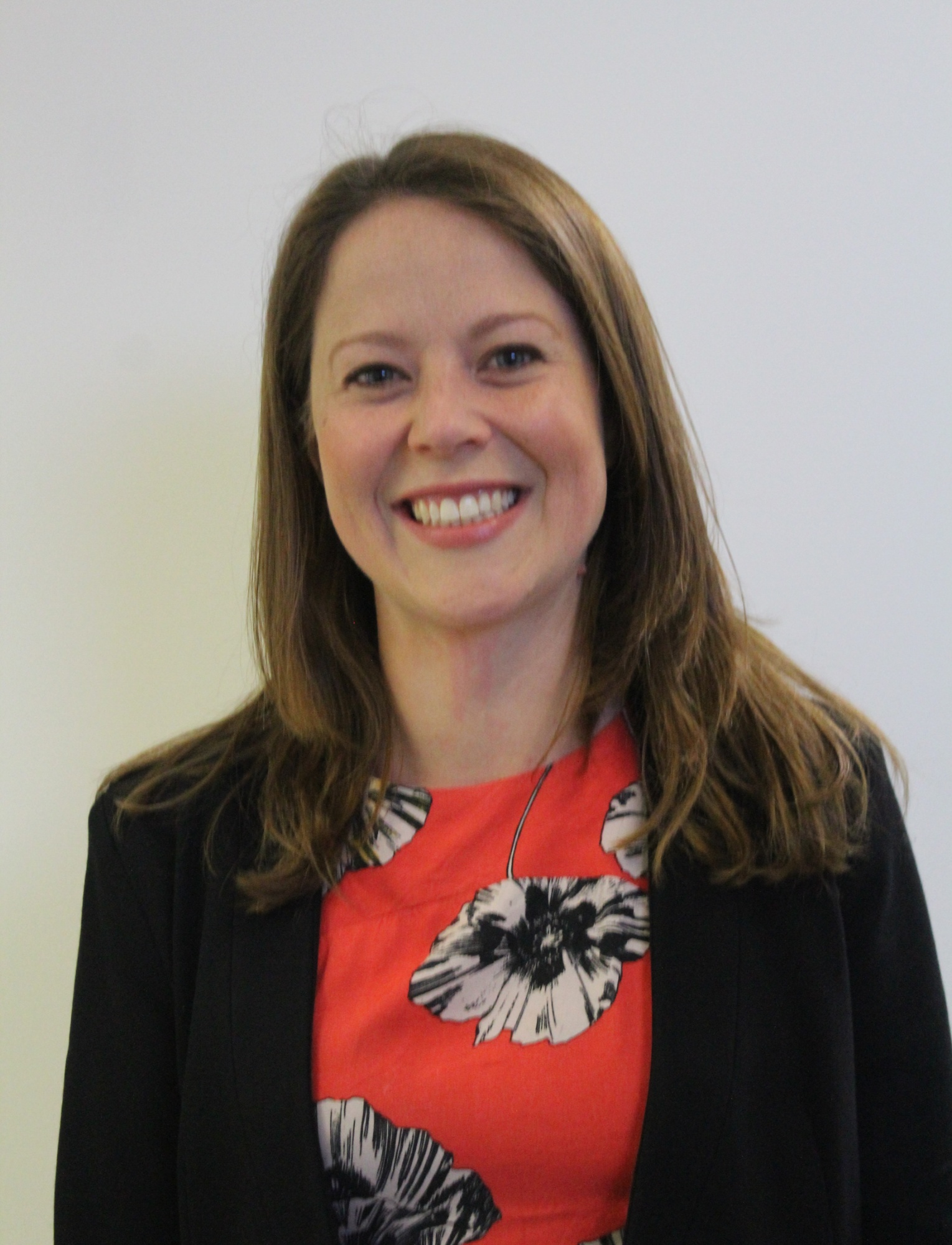 Elaine studied History at the University of Cambridge, where she also completed her PGCE and Masters in Education. For ten years, she taught History and Politics in three secondary schools in Hertfordshire and London with leadership roles including Head of Year (Sixth Form), Lead Teacher and Gifted and Talented Co-ordinator.
Prior to arriving at LAE Tottenham, she spent a year working at the London School of Economics as an Admissions and Access Specialist.
Hr assistant - ms jacqui brown-powell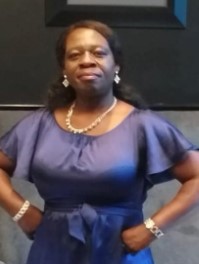 Jacqueline Brown Powell is QTLS qualified, with Management, Administrative, Human Resources Policies and Governance trained. She has worked in public, voluntary and private Education sectors. Having had over 25 years in this field, she has supported children, young people, and adults. This included SEN, behavioural, pastoral, and emotional needs, teaching English, E-Learning Skills, ICT, Child Development and supporting the work of Careers and Employability, engaging, directing, mentoring, and encouraging learners to ensure high levels of achievement in their studies.
Her experience as a Trustee Member for local organisations, Safeguarding Lead, School Governor, training volunteers, managing Community funding initiatives, Out of Hours Provision, and work within various local Government settings has provided extensive knowledge in ensuring excellent standards are maintained. Her skills in monitoring and overseeing a Learn direct Hub has enabled her to assist and support learners to undertake exams and gain their qualifications via online learning. A notable speaker in Theology and youth directives has formulated the basis of offering counselling materials and targeted referrals for learners to develop within specialised fields and cater for their overall development.
teacher of politics - dr Lucy cane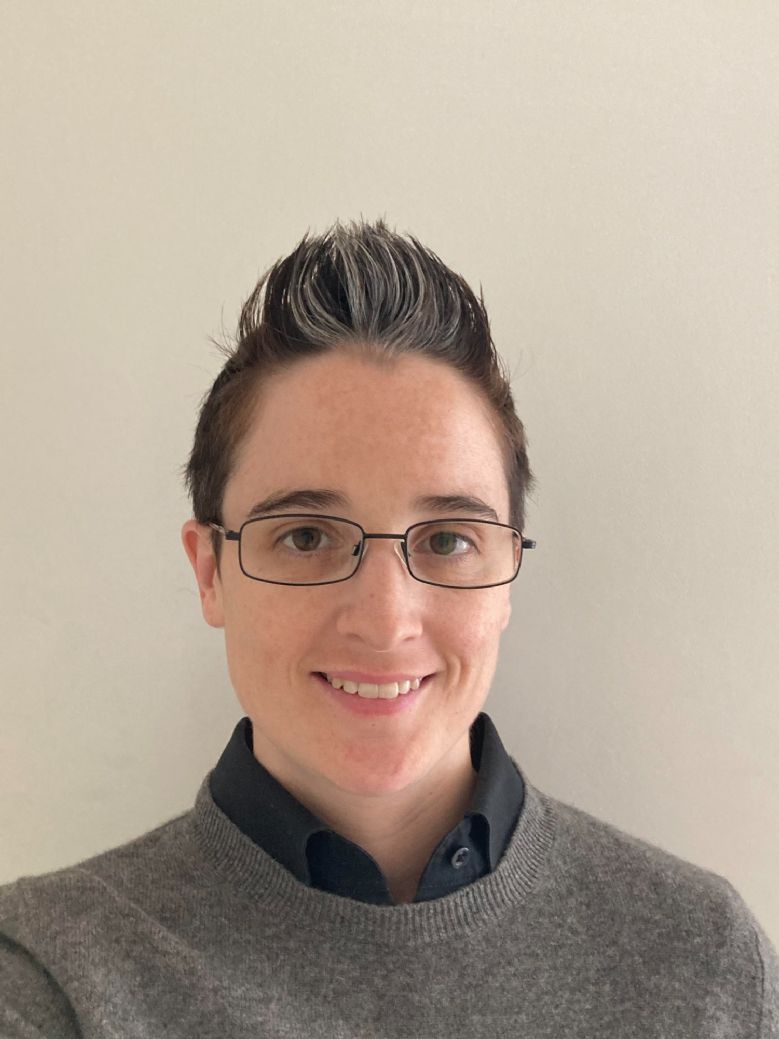 Originally from the UK, Dr Lucy Cane completed a first class honours degree in Philosophy at the University of Sydney in 2008 and worked for a small refugee advocacy organisation in Australia. In 2010 she moved to the US, where she earned an MA and PhD in Political Science from Northwestern University. She taught at several American universities and a prison, and published her first book, before returning to the UK in 2021 to teach in schools. She currently teaches A-level politics at LAET as well as a course in classic texts at Birkbeck, University of London.
teacher of biology: mr george carter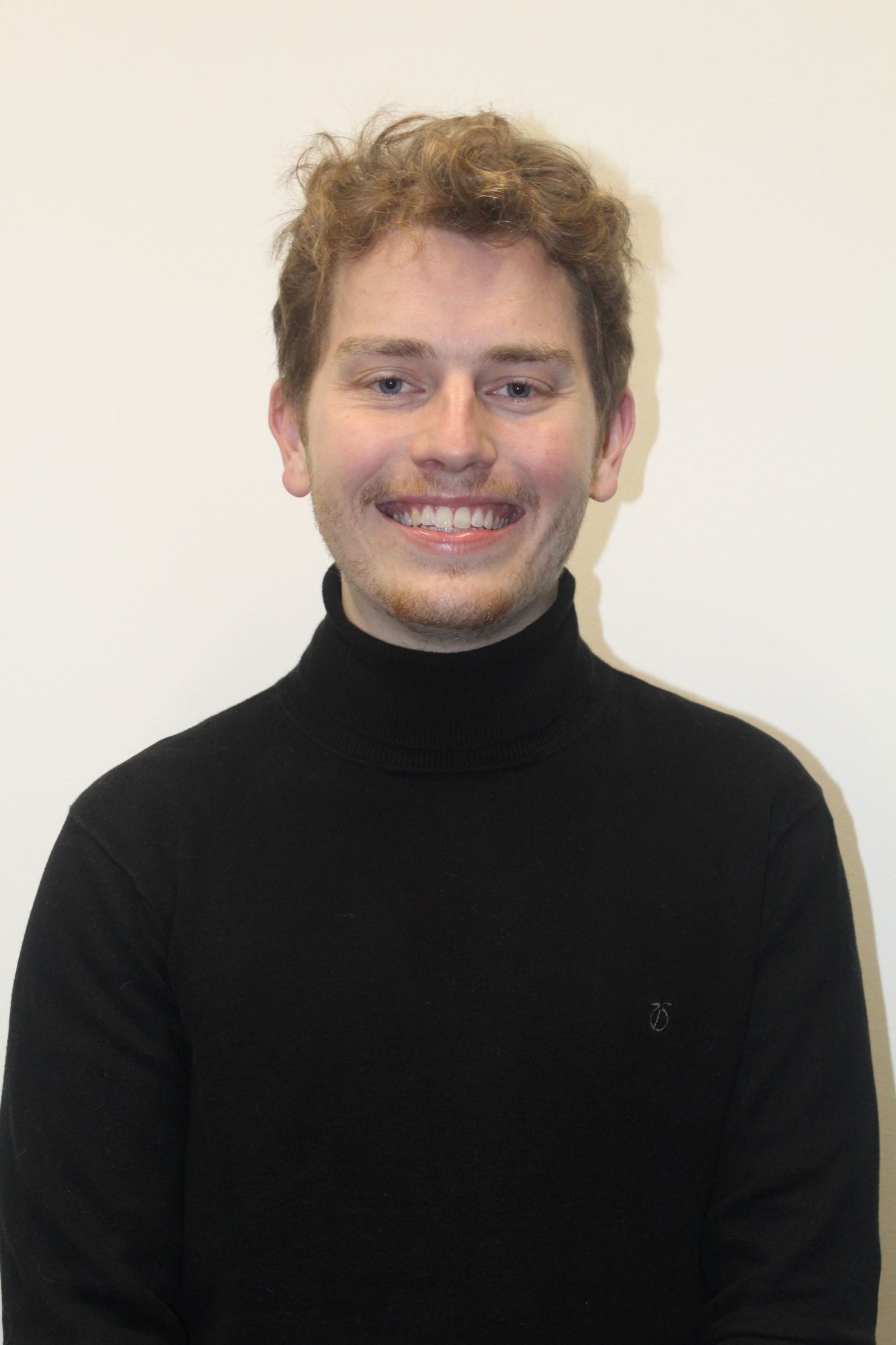 George graduated from the University of Oxford with a BA in Biological Sciences in 2016. He went on to study a MSc in Physiotherapy, graduating from Brunel University in 2020. His interests include genetic engineering and behavioural psychology, areas he researched for his undergraduate and master's dissertations. George is delighted to have the platform at LAE Tottenham to pass on his enthusiasm for learning to the next generation, and is excited to begin his PGCE soon.
lead TEACHER OF ART: MS HANNAH CARTER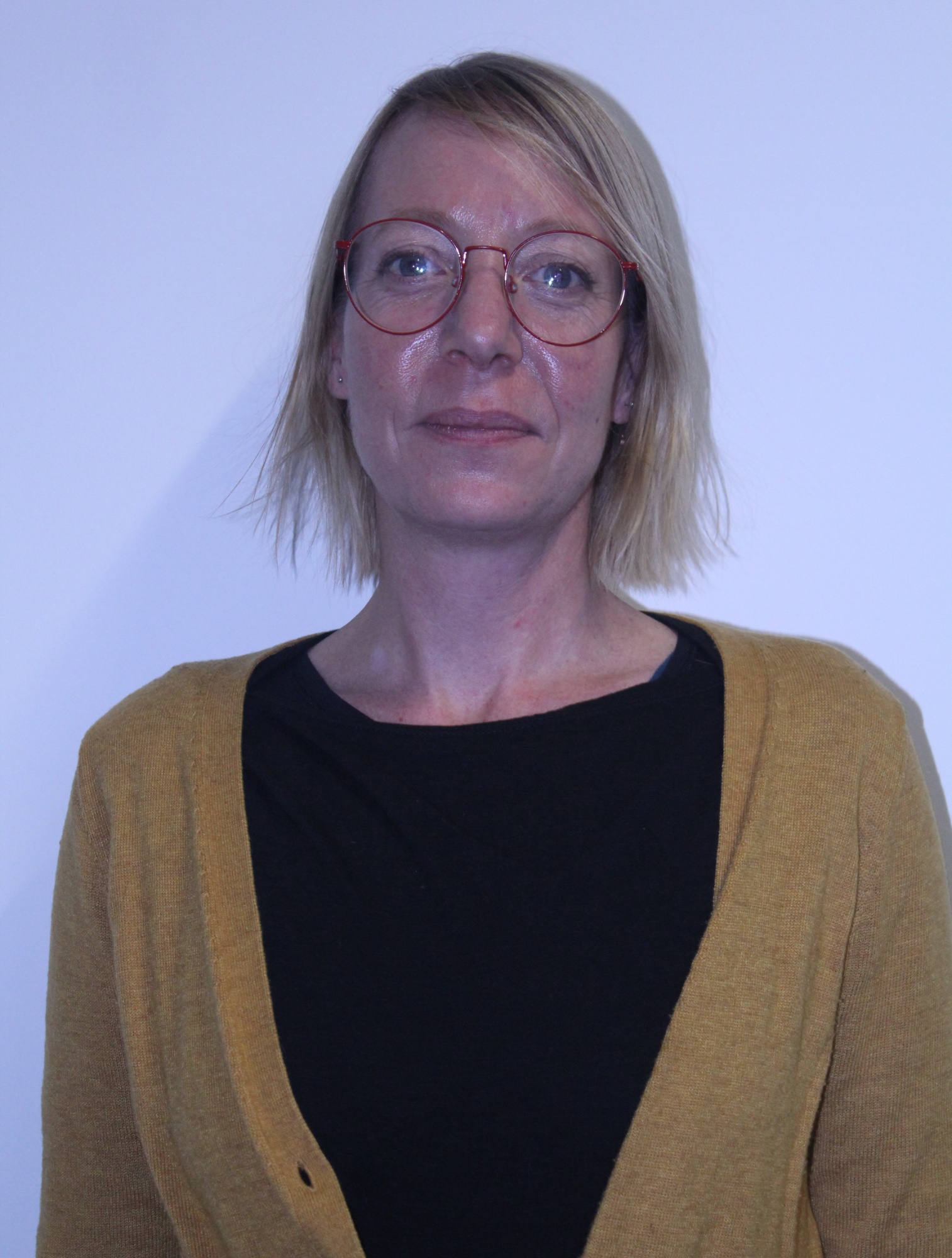 Hannah graduated from Central Saint Martin's College of Art and Design with a Textile Design degree and after working in industry quickly returned to university to complete a PGCE. After a couple of years teaching in North London Hannah returned to study again, this time an MA at Chelsea College of Art and Design. The MA opened lots of opportunities leading Hannah to collaborate with UAL, become a founding teacher at an independent art school, teach art and design to young children, young adults and adults in different community settings. Hannah joins LAET after 2 years as a Course Leader in Beijing, China, where she taught art and design students who aspire to study creative subjects at University in London. When not teaching Hannah continues to develop her own work - focusing on weave and print.
teacher of biology - mr Marco castiello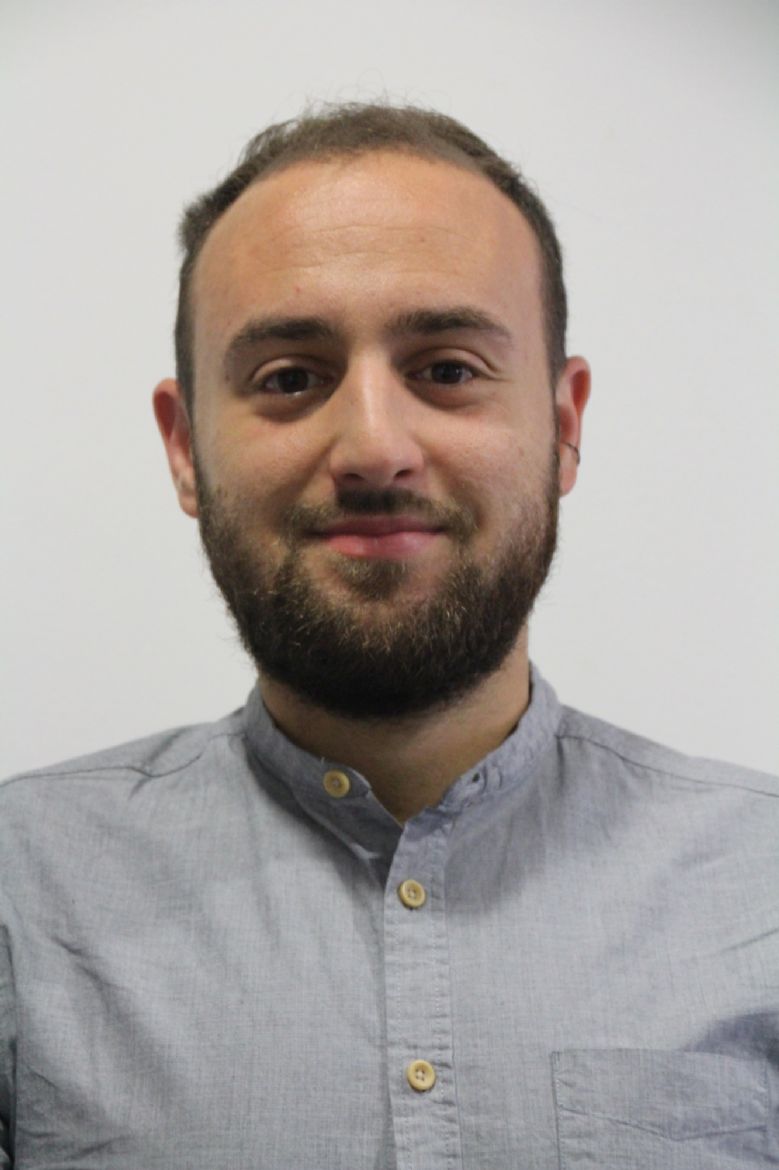 Following his dreams of becoming a paleontologist, Dr Marco Castiello obtained a bachelor and master degree in Natural Science at the University of Milan and completed a PhD in palaeobiology at Imperial College London. He has been on several expeditions around the world and has a deep passion for exploring nature, collecting fossils and learning about different countries. Marco feels lucky that he carried on his childhood dreams to be a scientist and thus has decided to move to education to nurture and inspire future generations to achieve their dreams too. He completed his PGCE at Kingston University in 2021 and taught all three sciences at Harris Academy Peckham before moving to LAET. Marco's passion also include dancing, singing and writing poetry.
Programme Assistant- Chrysalis East: MS Lina Charki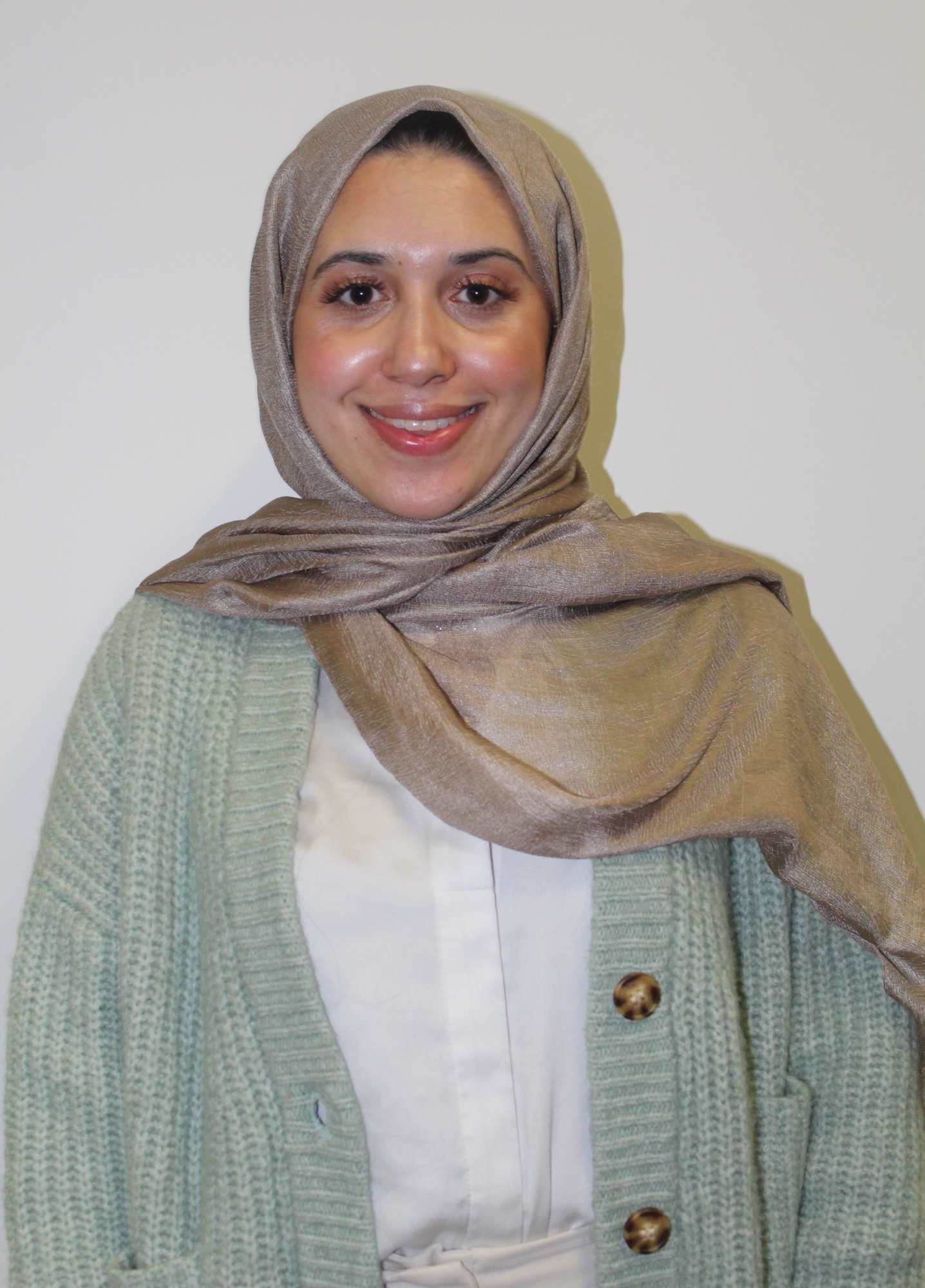 Lina recently graduated in International Relations from SOAS, University of London, and then went on to study Political Psychology of International Relations at the University of Birmingham.
Coming up to 7 years now, Lina has been involved with a creative project Creativity Unleashed which was formerly known as Haringey Unchained where she was a founding member. It was an enrichment group that was established to give young people a voice and a chance to be published who otherwise would not have that opportunity. Yearly the magazines are produced, collaborated with other groups and formed networking links for our young people which provided them with life skills. Lina's passion for outreach projects grew which is what drew her to wanting to be a part of the Chrysalis East Outreach Programme, especially it being in Tottenham where Lina was born and raised.
partnership teacher of mathematics - mr sandipan chowdhury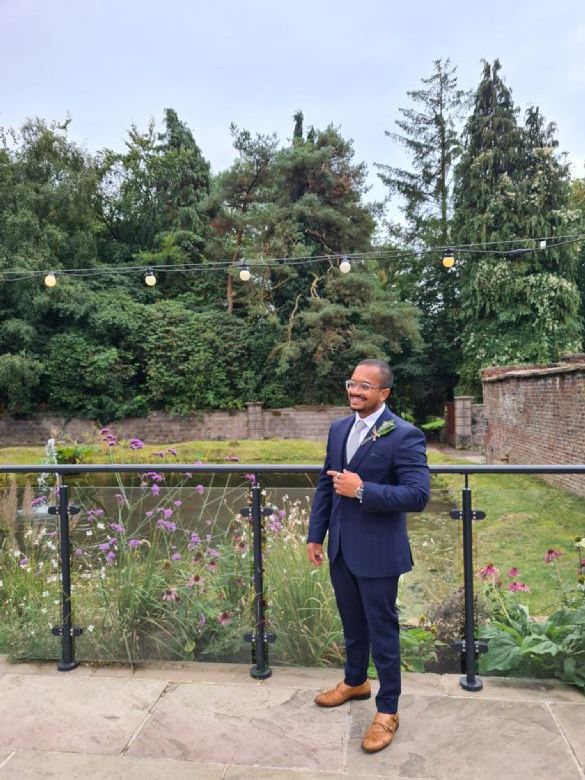 Born and initially raised in Dhaka, Bangladesh, Sandipan spent the rest of his upbringing in east London, and went on to study Mechanical Engineering at Imperial College London. During his second and third year, he realised that whilst he enjoyed the subject and loved designing and creating things, he wanted to have a greater impact in the world. It seemed even more imperative given the truths of the Iraq War, the changing politics and discourse within the UK, the Arab Spring, and the refugee crisis and the washing ashore of two-year-old Alan Kurdi. In his final year, he was enticed by the Teach First aims and objectives, and thus decided to train as a maths teacher through their graduate programme.
He started teaching at a school in Islington, and went on to work in various others in the borough and the wider north London region. Whilst working full-time at his previous school, Elizabeth Garrett Anderson School, he undertook and completed a master's in Human Rights (LLM) from Birkbeck College, University of London.
Given his experiences as a first generation immigrant and growing up in inner London, Sandipan strives to connect and build positive relationships with all in order to inspire and motivate students to do their best and achieve their goals. He is thrilled to be a part of the Chrysalis East project and work with Tottenham students from primary all the way to sixth form.
assistant senco: ms Lisa Cleveland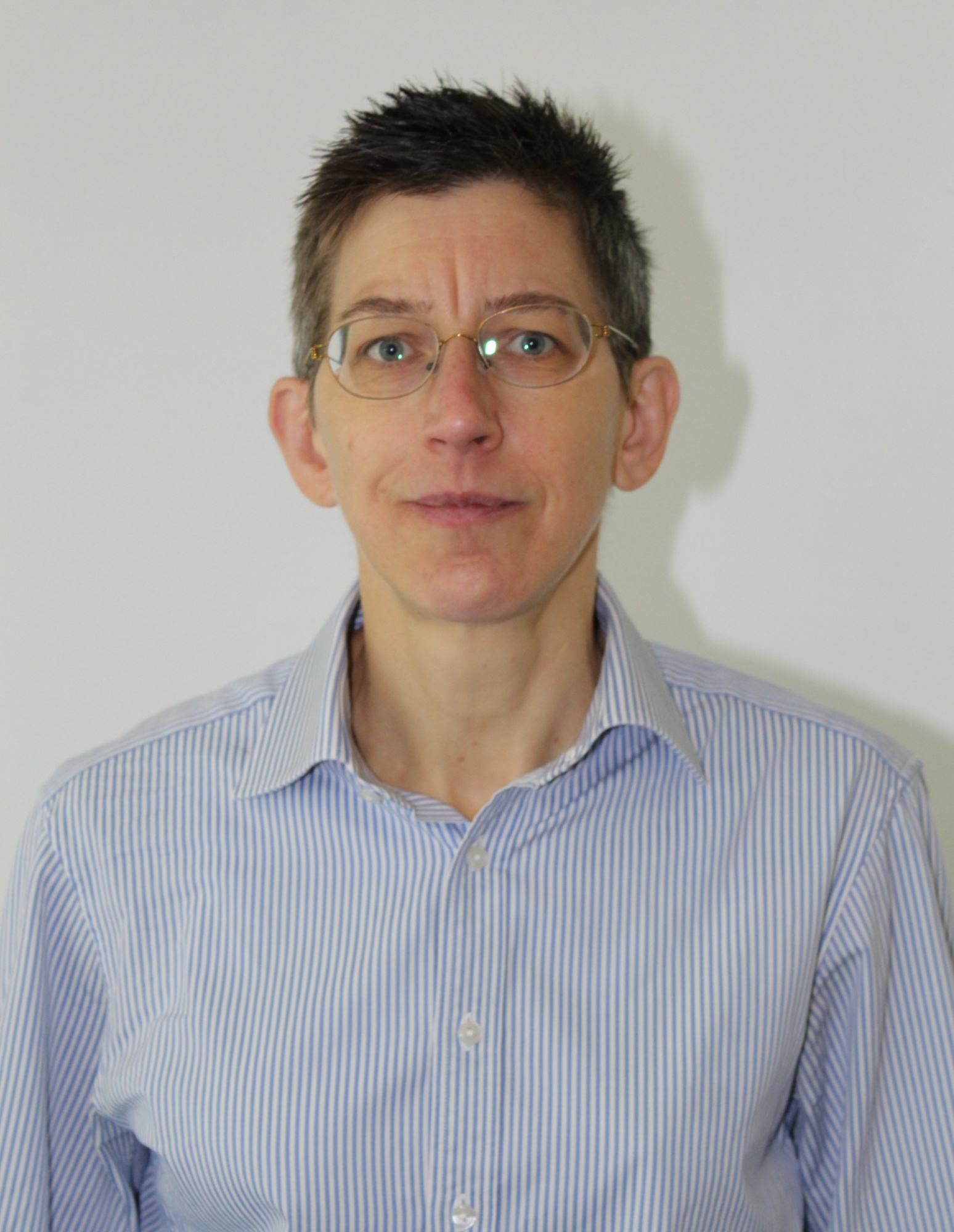 Lisa read Theology at Oxford and London before completing a PGCE. After teaching in a number of London schools, she wished to dedicate more time to working with those who have additional needs, to enable them to develop academically and personally through the educational opportunities on offer.
DEPUTY HEAD OF YEAR 12: Ms Eleanor Coy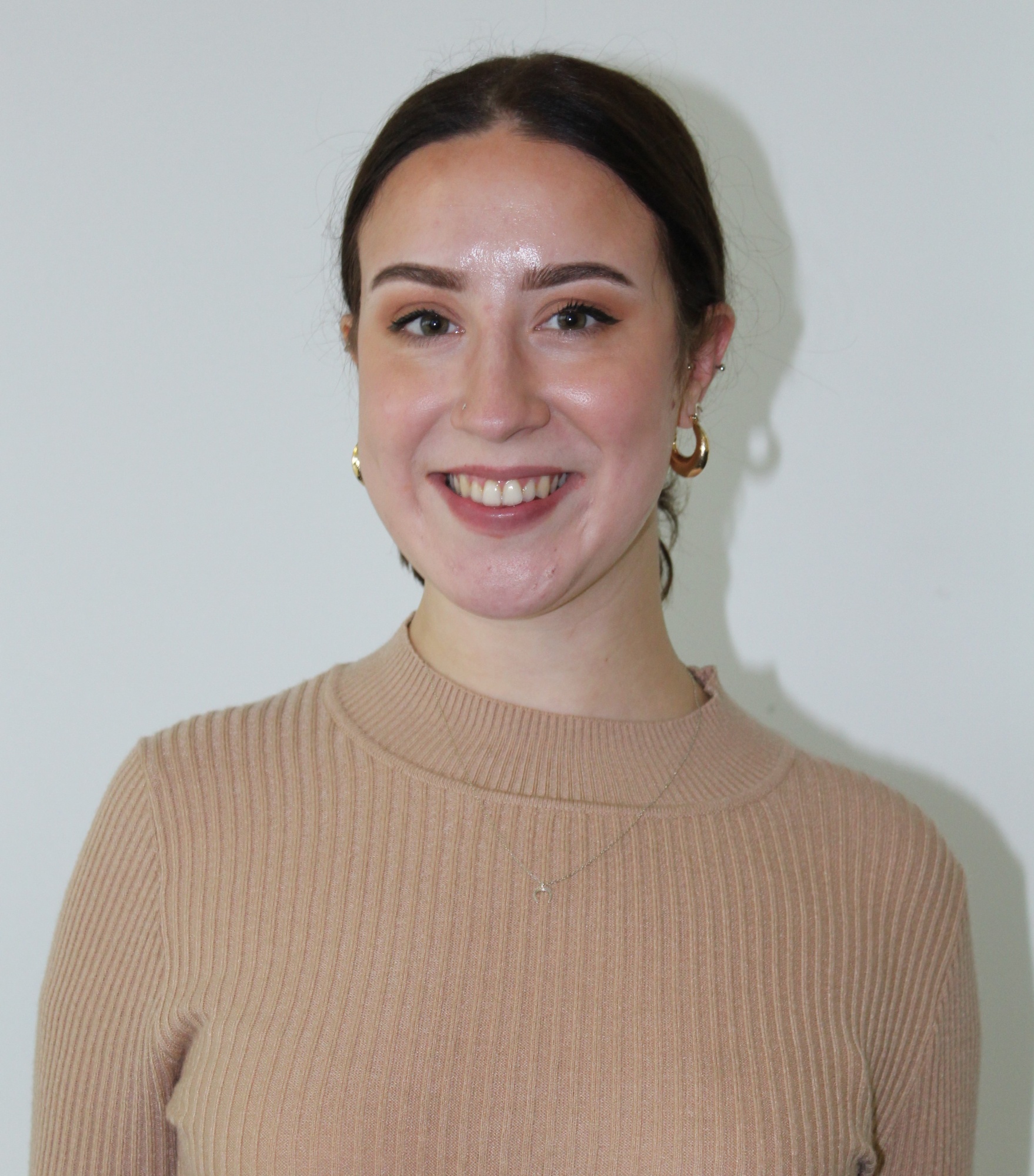 Eleanor studied American Literature and Creative Writing at the University of East Anglia, graduating in 2019. She is a former two-times Foyle Young Poet of the Year, and maintains a keen interest in reading and writing. Eleanor really enjoys her role as Deputy Head of Year 12 at LAET and building positive, supportive relationships with students.
Parternship teacher of biology: ms Rachel Crowdy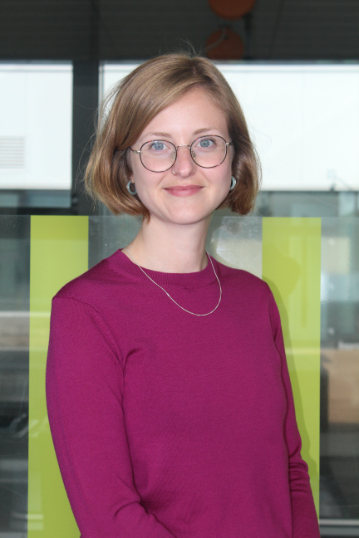 Rachel graduated from Durham University with a degree in Natural Sciences, specialising in Biology, Philosophy and Anthropology. She trained with Teach First to become a science and biology teacher, and worked in schools in South London for five years. Rachel returned to study in 2016, completing a Masters in Science Communication from Imperial College London where she embedded her love for interdisciplinary modes of thinking and learning, and exploring the intersection between the arts and sciences. Rachel taught for some years in Paris, and worked as an educational impact evaluator for a social enterprise before joining LAET.
chrysalis teaching fellow - science: ms viktoriya cuartas

tEACHER OF PSYCHOLOGY: ms rizma daS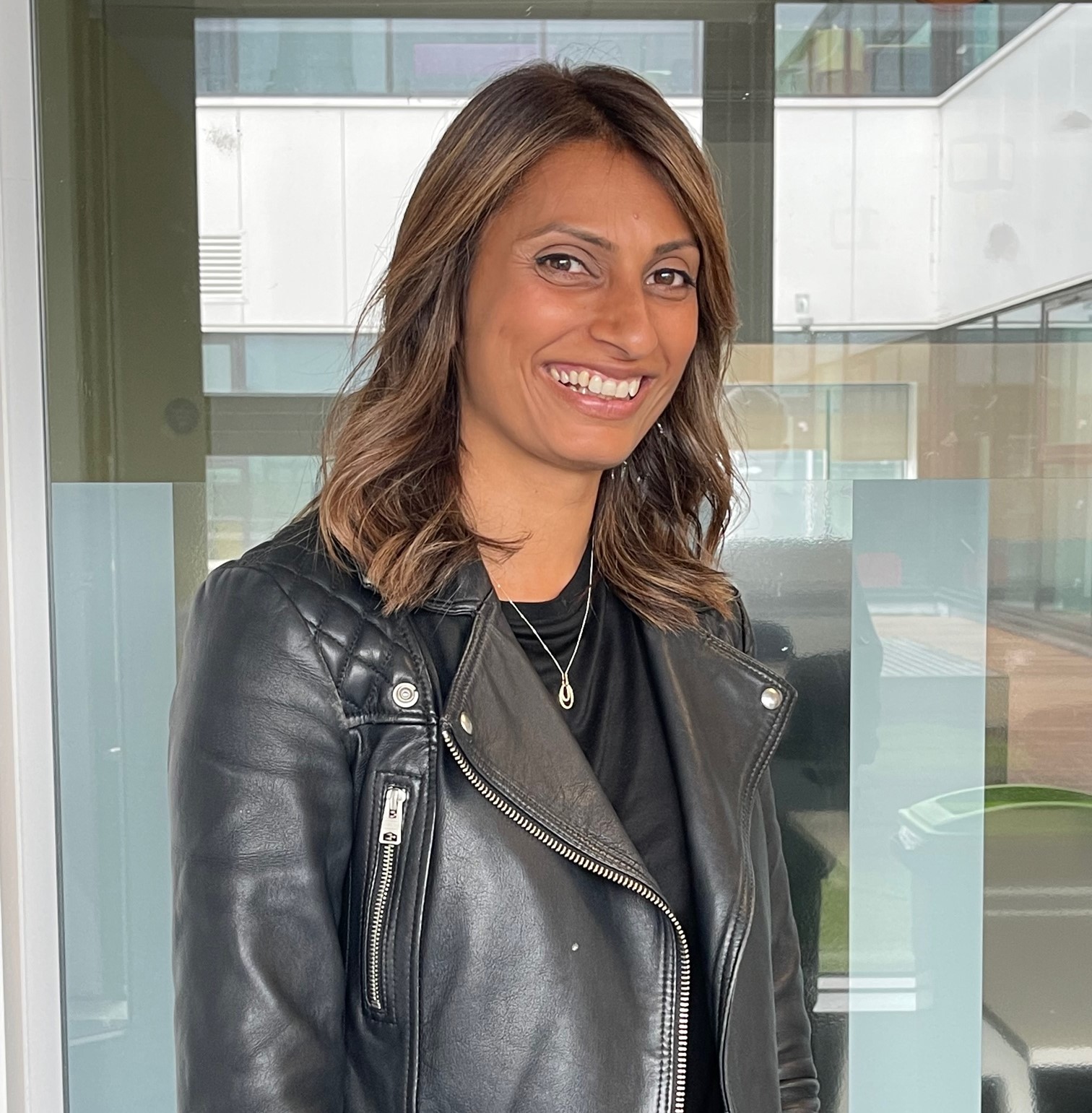 Rizma is an experienced teacher of Psychology having spent almost two decades teaching Psychology at a large Sixth Form College in London. She has always wanted to be a teacher, and it was as a student during one of her own A-level Psychology lessons that she decided that was the subject she wanted to teach! She went on to read Psychology at Goldsmiths College and obtained her PGCE at the Institute of Education, University of London. Her particular interests are in mental health and clinical psychology.
Teacher of italian: ms veronica DE FELICE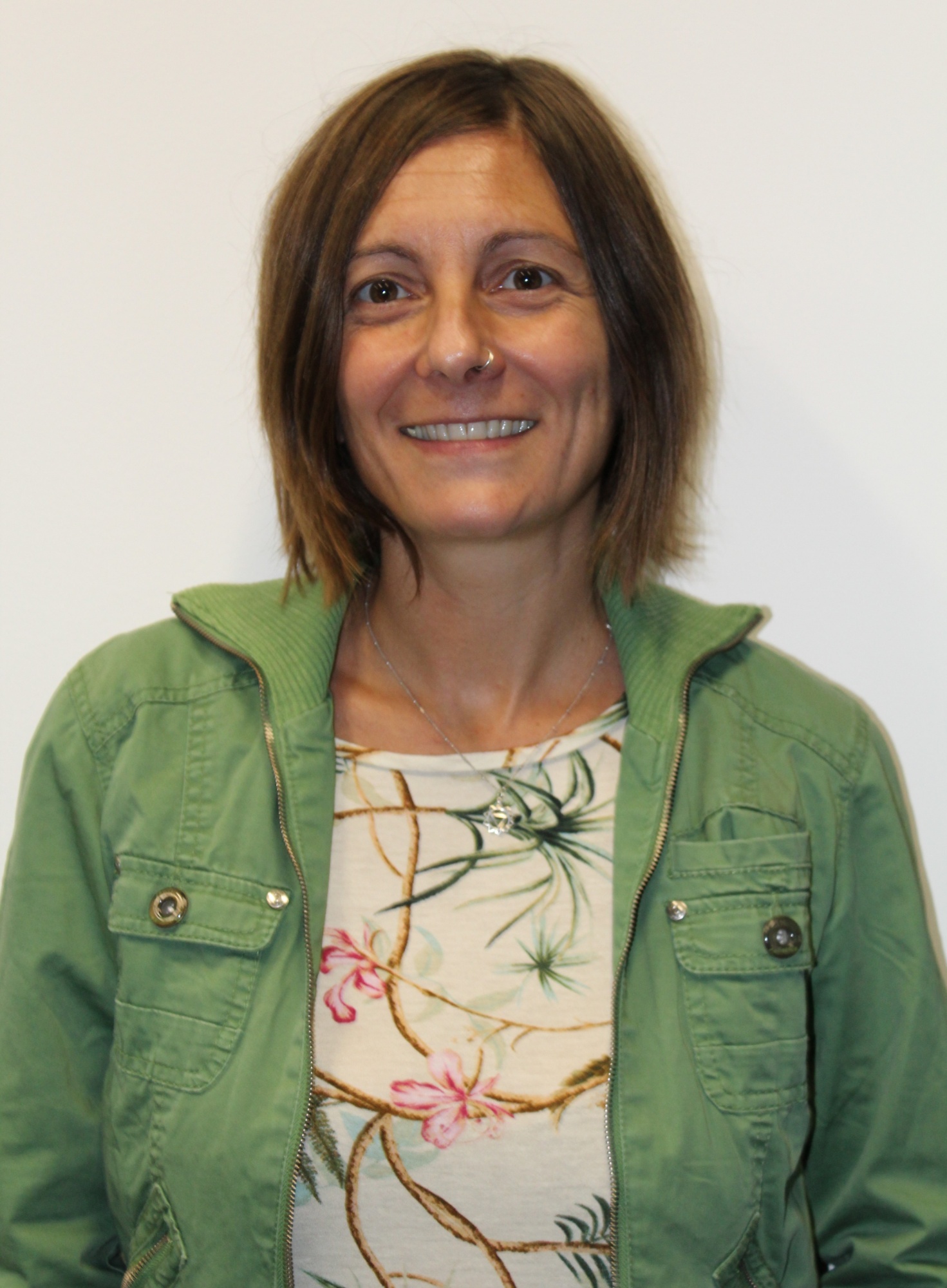 Director of chrysalis east: ms helen drummond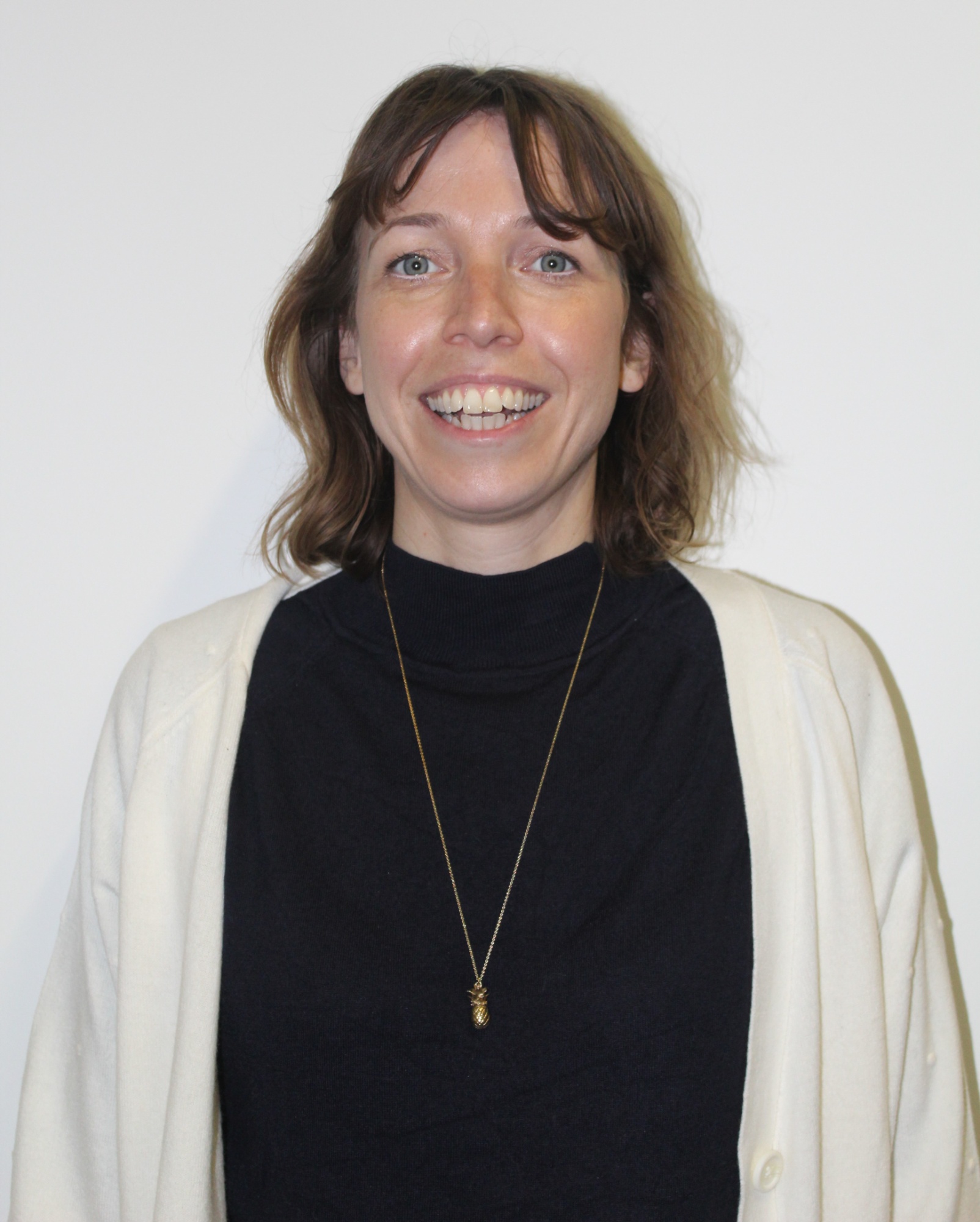 With a degree in French and Italian and an MA in European Culture and Society from UCL, Helen originally trained as a secondary teacher. Since then, she has taught in secondary and primary schools in both England and Colombia, and worked in several organisations which support schools, including The Key, Business in the Community, and Imperial College.
Her commitment to widening access to university started at the charity, Teach First, where she was involved in setting up a mentoring programme for schools, and most recently at Causeway Education, where she looked at how academic research could be turned into effective in-school practice to significantly raise HE progression from comprehensive schools. Alongside setting up LAET's community outreach programme, Chrysalis East, she is currently designing a Postgraduate Certificate in Widening Participation with the University of Wolverhampton.
higher education coordinator - ms rosie emery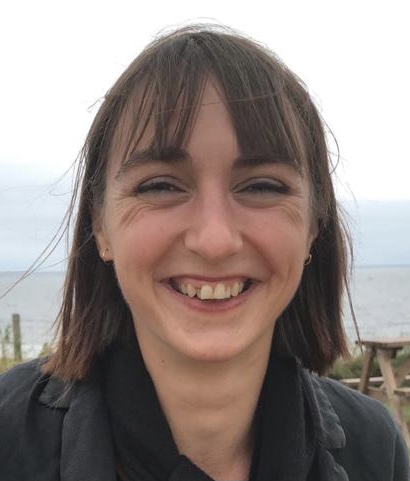 Rosie read French and Philosophy at Pembroke College, Oxford before completing an MSc in Film Studies at the University of Edinburgh. After graduating, she went on to complete a Postgraduate Certificate in Counselling and Psychotherapy, and subsequently trained as a teacher, working in a multi faith secondary school in Central London for a decade as a Teacher and Librarian. Outside of school, Rosie trains in aerial circus arts and has recently completed her 200-hour Yoga Teacher Training.
Lead Teacher of Politics: mr Stephen Gilbert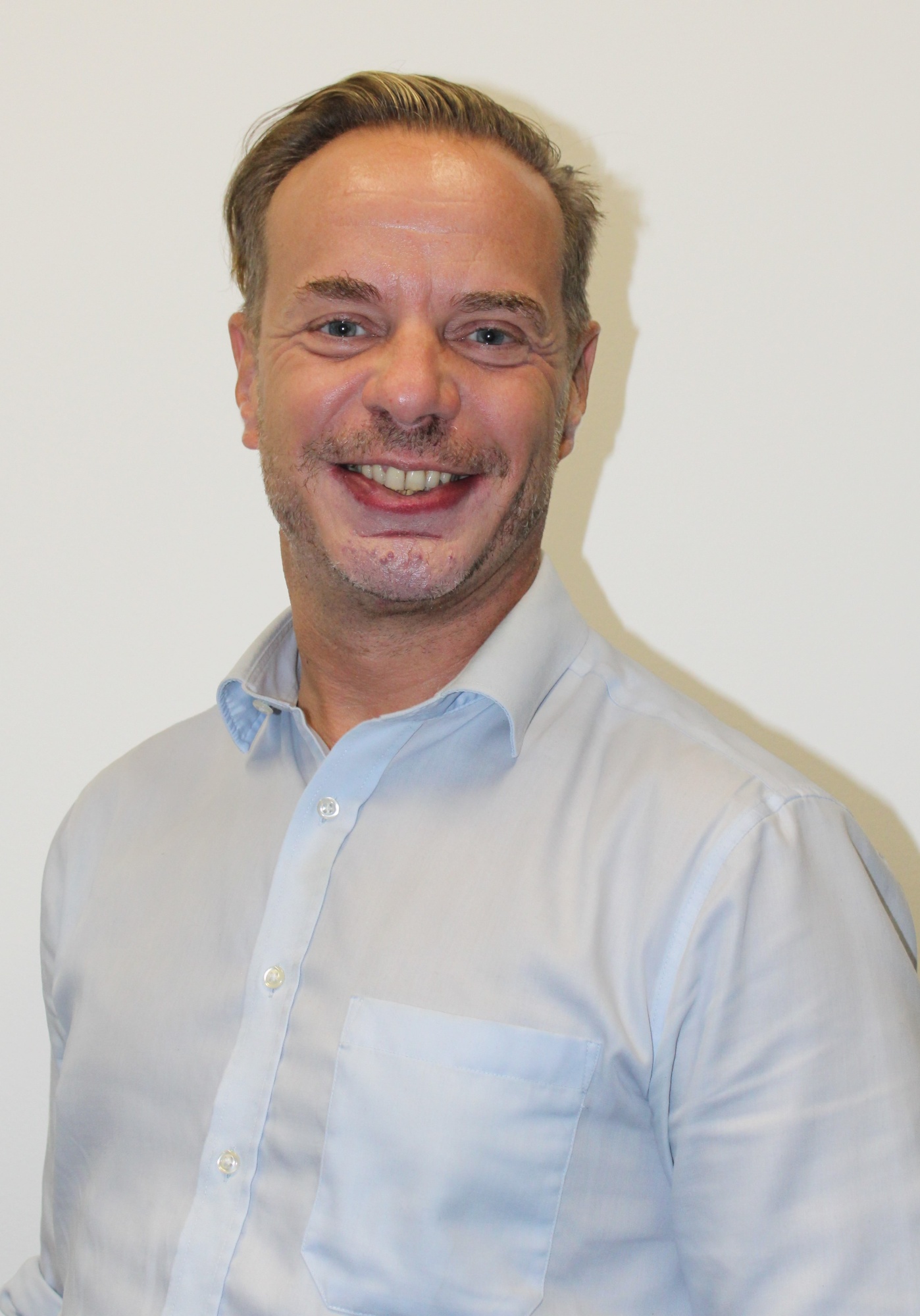 From Cornwall, Stephen completed his first degree in International Politics at Aberystwyth before going on to work for the European Parliament in Brussels. Later, in 2000, he completed a Masters' degree at the London School of Economics before working in London's financial centre for the world's largest fund management firm, Fidelity Investment. In 2008 he returned to Cornwall to stand for Parliament winning a seat in the House of Commons in 2010 and serving as a Member of Parliament in the UK's first peace time coalition government. Leaving the House of Commons in 2015 he undertook teacher training and joined LAET after three years as a House Master and Teacher of Politics at a leading independent school in the midlands. He has examined for the new Politics A Level course since its inception. At LAET, Stephen is the Lead Teacher for Politics.
teacher of physics - mr christoffel goosen

Lead Teacher of Psychology: MS Julia Greenberg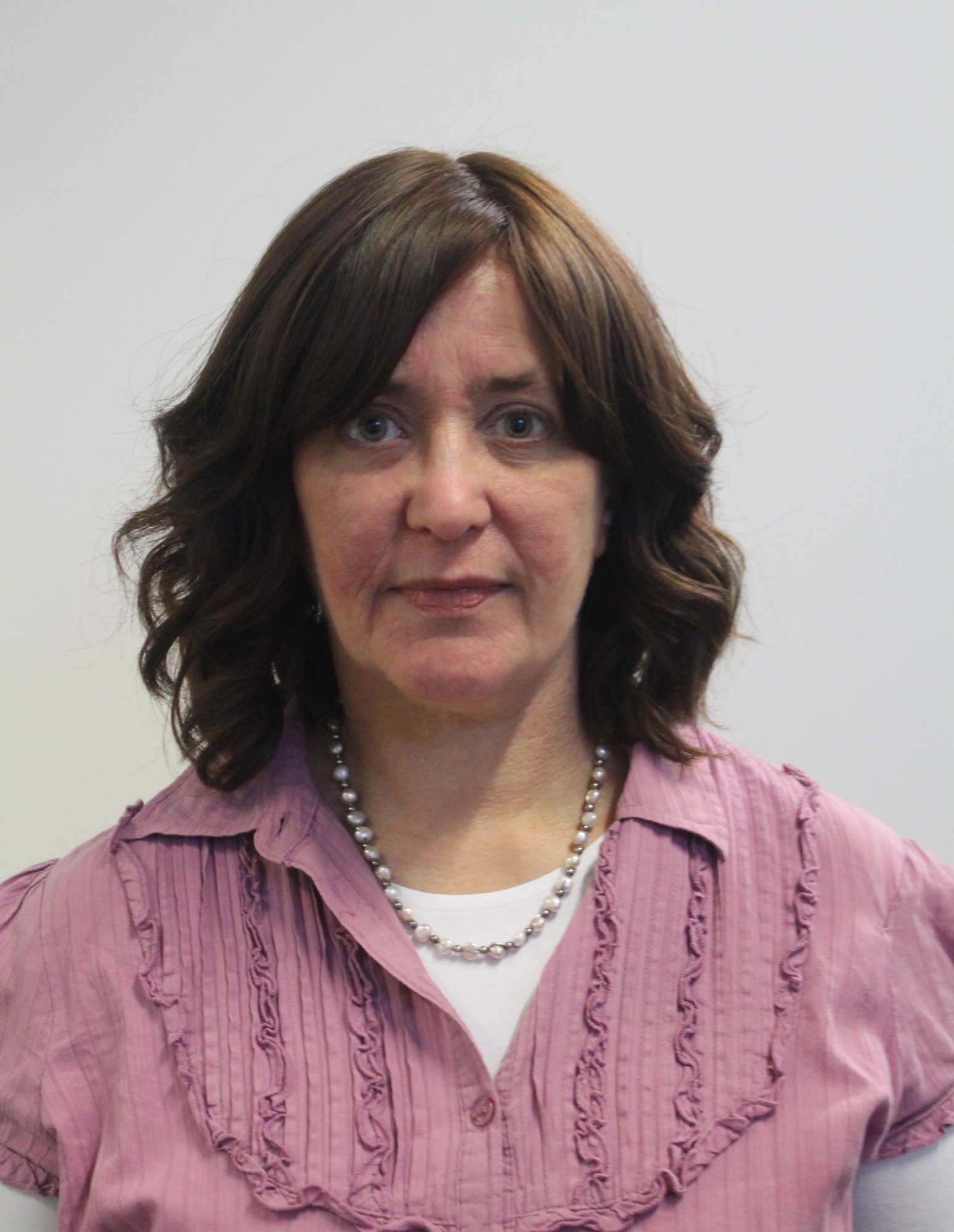 Julia has been teaching psychology at A-level for over 15 years. She established the psychology department at a large London secondary school and saw the department grow into one of the most successful in the school.

During her teaching career Julia has developed a special interest in the application of psychological research in teaching and learning; and she has applied this interest both as a personal mentor for individual pupils and also as a member of leadership teams developing teaching and learning policies and techniques within school. Julia is a Chartered Psychologist; she has also examined psychology A-level papers for the last ten years and is presently a senior examiner in a leading exam board.
Teacher of Mathematics and Further Mathematics: MR Angus Grogono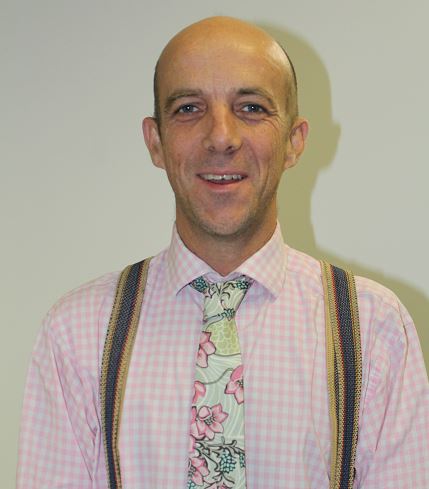 Angus studied Maths and Philosophy at Edinburgh University, and then Critical and Cultural Theory at Brighton University. He has been teaching Maths, Further Maths, Philosophy and Critical Thinking at Secondary schools for 20 years. Outside the classroom, he is an Area Coordinator for the Advanced Maths Support Programme, and a Principal Examiner for Cambridge Assessment. He loves sailing, reading and Maths.
Assistant Head (Pastoral): Mr Timothy Grundy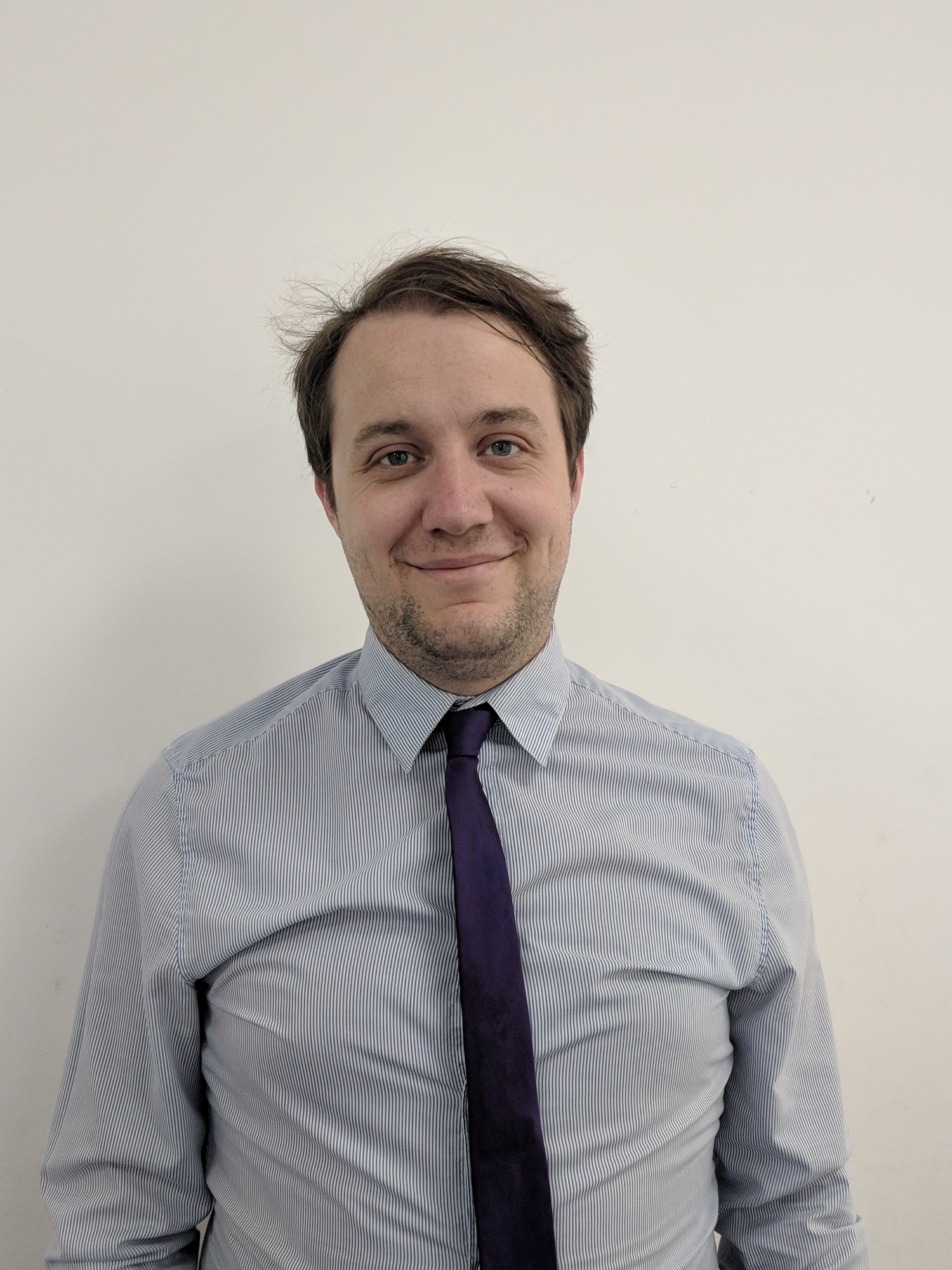 Tim studied Physics with Theoretical Physics at the University of Manchester before completing an MRes in Complexity Science at the University of Bristol. Before joining LAET, he taught Mathematics and Further Mathematics at a highly successful academy in Wembley, where he completed his Schools Direct training. Since joining LAET, he served as second in charge of Mathematics before becoming Head of Year 12.
Teacher of turkish: ms arzu gunaydin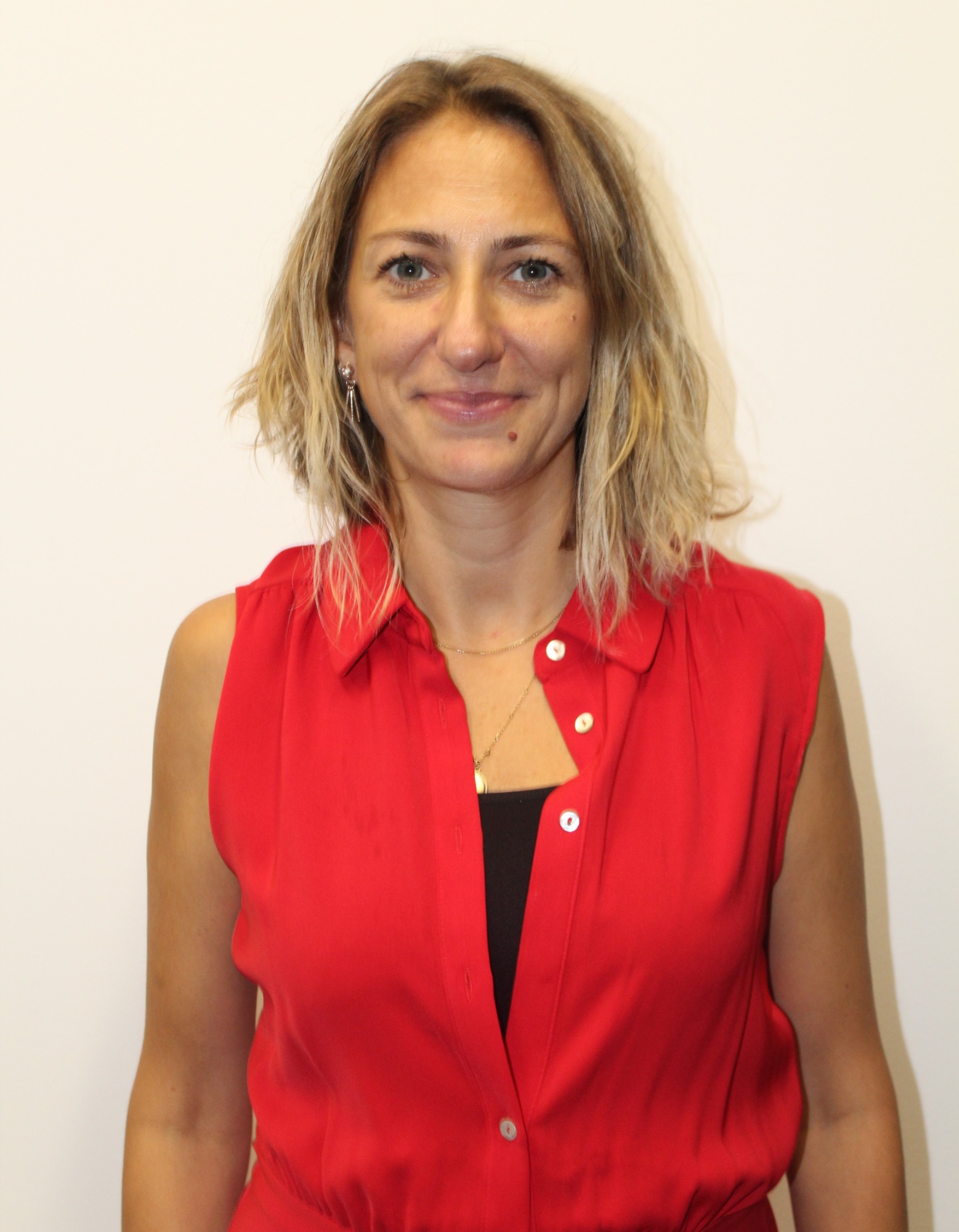 Teacher of mathematics and further mathematics and teaching and learning coach: mr Andrew Hanna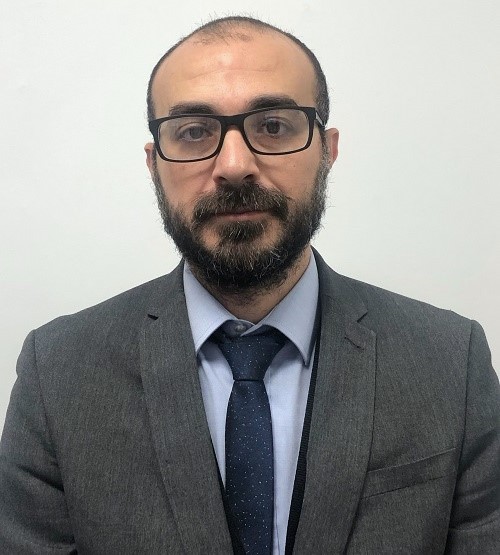 Andrew studied Mathematics and Biophysics at Cairo University before completing a PGDip in health physics. He worked as a Medical physicist before moving to education. Andrew Taught in Egypt, Tennessee and France. After receiving PGCE from London Metropolitan University, Andrew has worked as a Teacher of Mathematics in different schools in Haringey.
Prior to joining LAE Tottenham, Andrew taught at Harris Academy Tottenham, where he was a KS3 lead in the Mathematics department.
Andrew is a Teacher for Mastery Specialist and an NCETM PD lead.
deputy head of year 13 - ms kate harley-chambers

LEAD TEACHER OF MUSIC: MR GARETH HANSON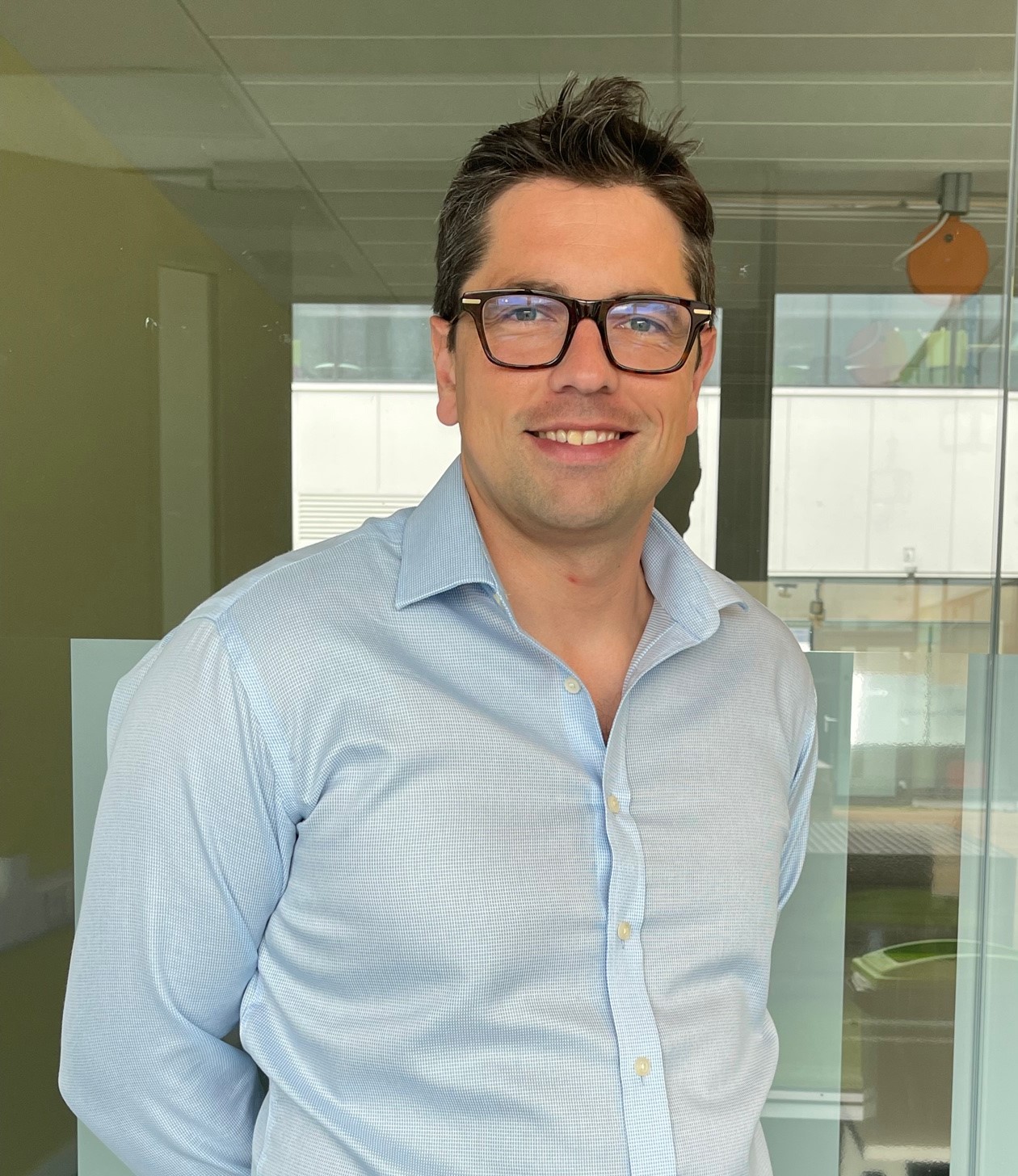 Gareth studied in London at the Royal Academy of Music and in the USA at New England Conservatory in Boston. Combining teaching with a freelance career in professional orchestras, he has since been Assistant Director of Music at Highgate. His principal instrument is flute, second study is piano, but he loves singing and coaching choirs, Musical Theatre and rock bands as well as teaching all styles of Music to all age ranges.
it & Operations Manager and Data Protection Officer: mr Nathan hatch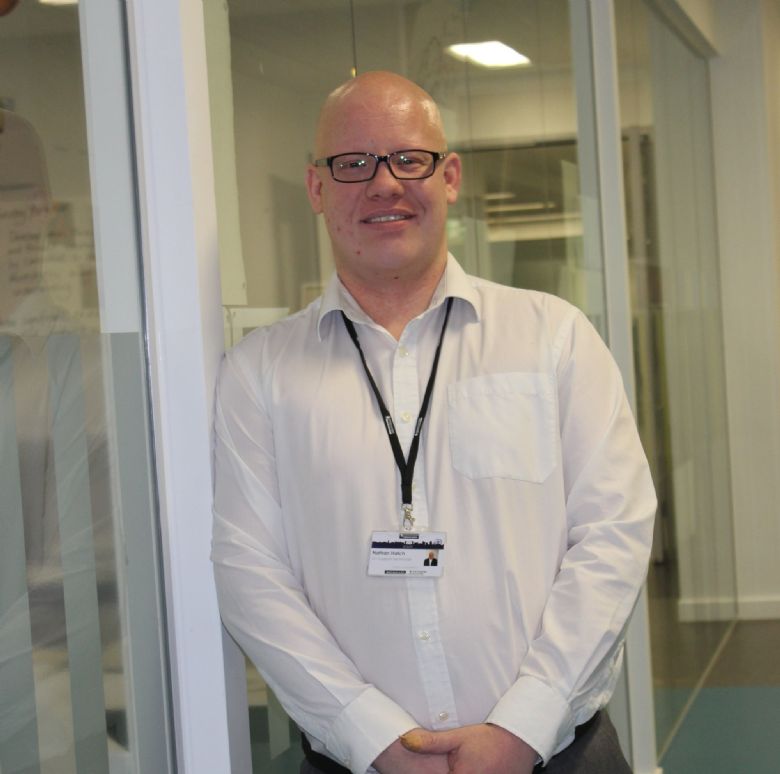 After graduating from the University of Liverpool with a Bachelor's Degree in Engineering, Nathan worked in a variety of roles across the Hospitality and Events industry, during which he developed significant customer service experience.
However, his love and enjoyment of technology and computers never left him. As a result, after retraining he worked as an IT Technician for a number of Primary Schools within Haringey before joining LAE Tottenham.
During Nathan's time at LAET, he has worked in a variety of roles across the Operations team of the school and is now the IT & Operations Manager, overseeing the IT, Facilities and Catering teams.
Teacher of ChemistrY: MR William HemS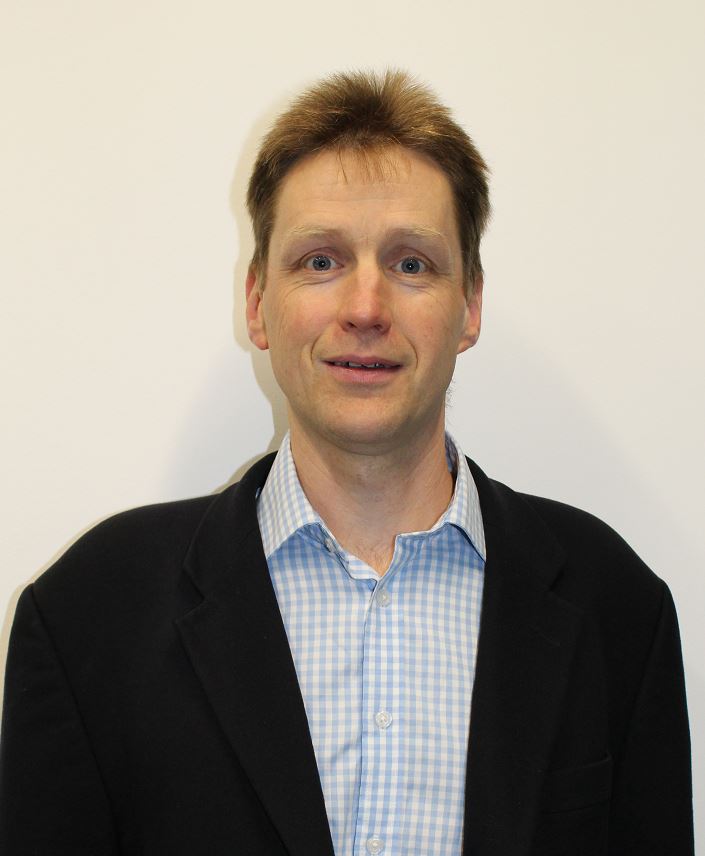 William Hems studied chemistry at Exeter University, University of Cambridge and Nagoya University, Japan. He has spent nearly 20 years in research particularly looking at the use asymmetric catalysis in the synthesis of drug molecules. Since 2015 he has been teaching A-level Chemistry part-time at a number of schools in the south-east of England.
HEAD OF YEAR 13 AND Teacher of English: ms eMMA Henshaw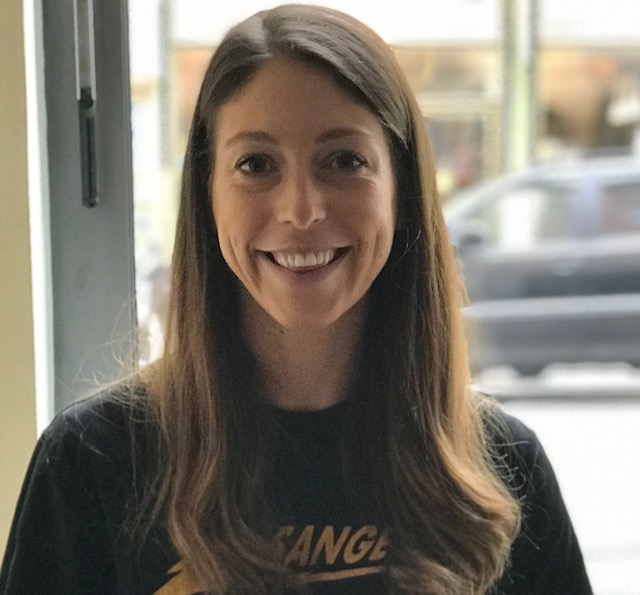 After studying an honours degree in English Literature (with a specialism in Victorian Literature and Sherlock Holmes) at the University of Southampton, Emma went on to do a graduate scheme in finance. Deciding her heart lay more with her degree and teaching, she went on to work with SEN children before undertaking a Schools Direct PGCE. Since then, Emma has taught English Literature in an inner city London school and the IB at an international school in Munich. Between running, skiing and cycling with friends, Emma can be found devouring detective fiction.
Head of Year 12 and TEACHER OF PSYCHOLOGY: MS IMANI HENRY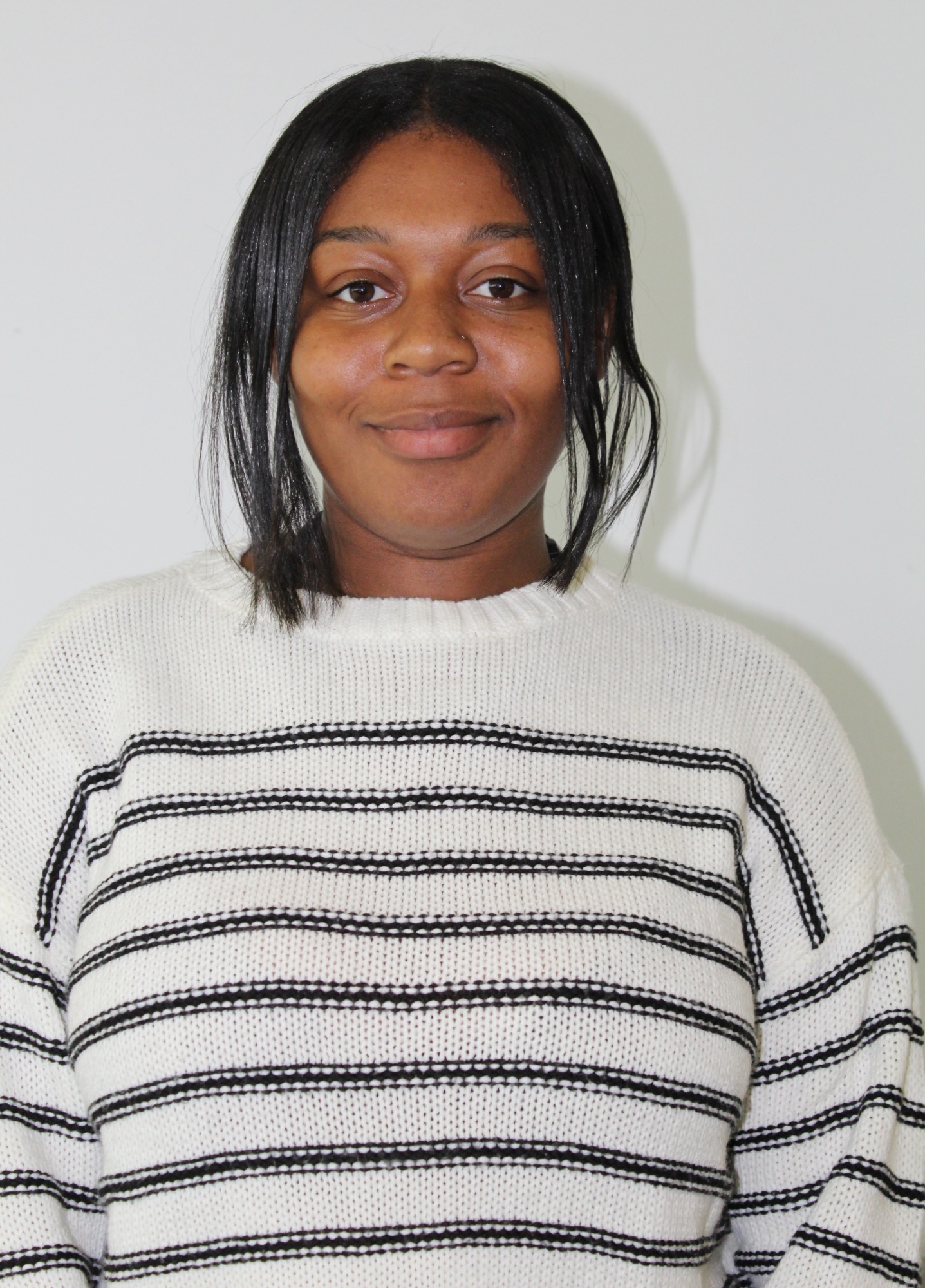 Imani studied psychology at De Montfort University and moved to London to become a civil servant. During this time Imani worked towards reducing re-offending in the prison service and simultaneously completed a Masters degree in Leadership. Imani has always been interested in education and decided to leave the prison service to become a teacher. Imani completed her PGCE at UCL in 2020 and is now a psychology teacher at LAET.
Deputy head academic: mr joe hoddy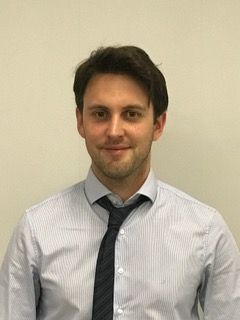 Joe studied English at Exeter University, before graduating from the Teach First programme and holds a Masters in Leadership from UCL. He worked at St Mary Magdalene Academy for eight years, a large all-through Academy in Islington, teaching English and leading on pupil achievement as the Deputy Head of Sixth Form. More recently, he held the position of Head of Sixth Form overseeing the school's co-curricular A-Level and International Baccalaureate programme.
Enrichment and Community Co-ordinator: MS Maya Holmes-Hartley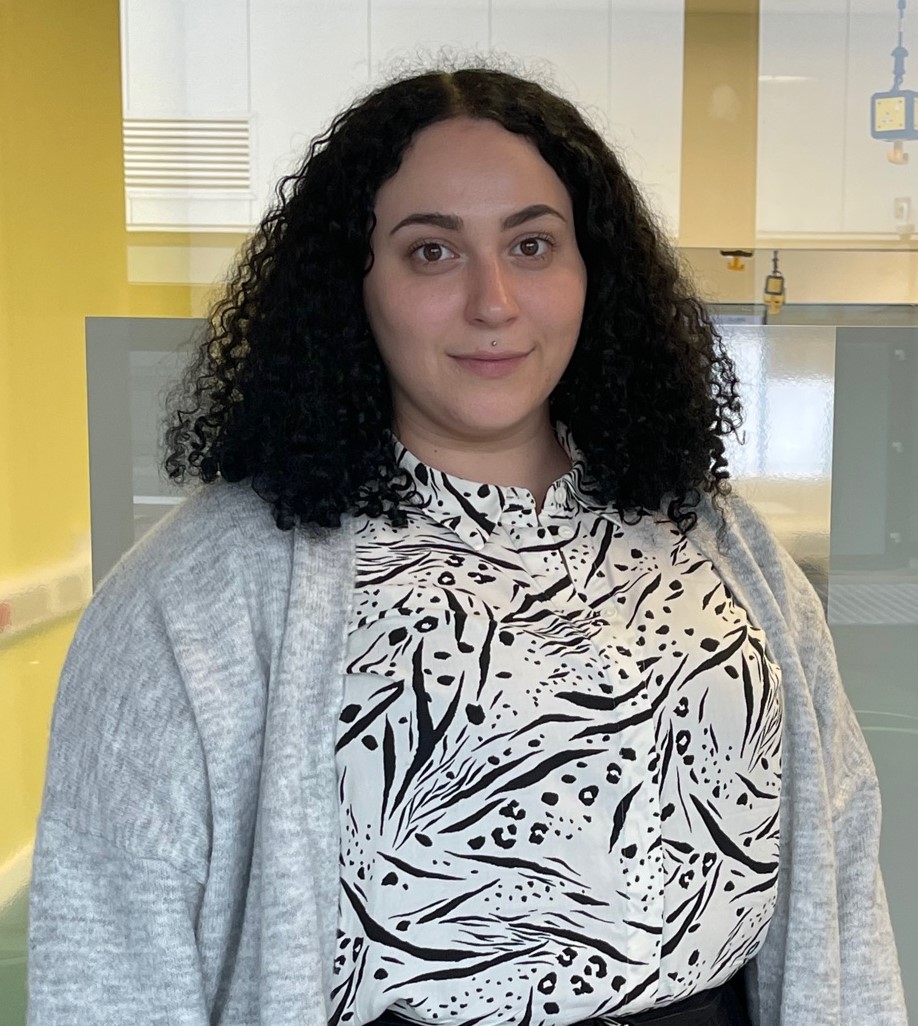 Maya graduated from the University of the Arts London with a degree in Sound Art, a subject that lies at the intersection of two of her greatest passions: art and music technology. Before going to university Maya worked at a performing arts centre in north London assisting with music classes and exams. Since leaving university she has worked as a sound designer on various projects and also teaches piano. Maya has a varied range of hobbies and interests and hopes to provide an enrichment programme that offers every student a chance to explore their own interests and hobbies.
Co-lead teacher of art
Carla graduated from Newcastle University with a degree in Fine Art in 2011, winning the University's prize for her immersive degree show installation. She then worked with a lithographic studio before moving to London and building her own textiles business, designing and selling pieces both in the UK and internationally. During this time Carla also worked as an Art Education Practitioner delivering workshops at different schools and galleries across London, which gave her the hunger to return to train as an Art Teacher. Carla first taught at Holland Park School in West London for several years before moving to LAET in 2020.
assistant head (academic): mr Matt inniss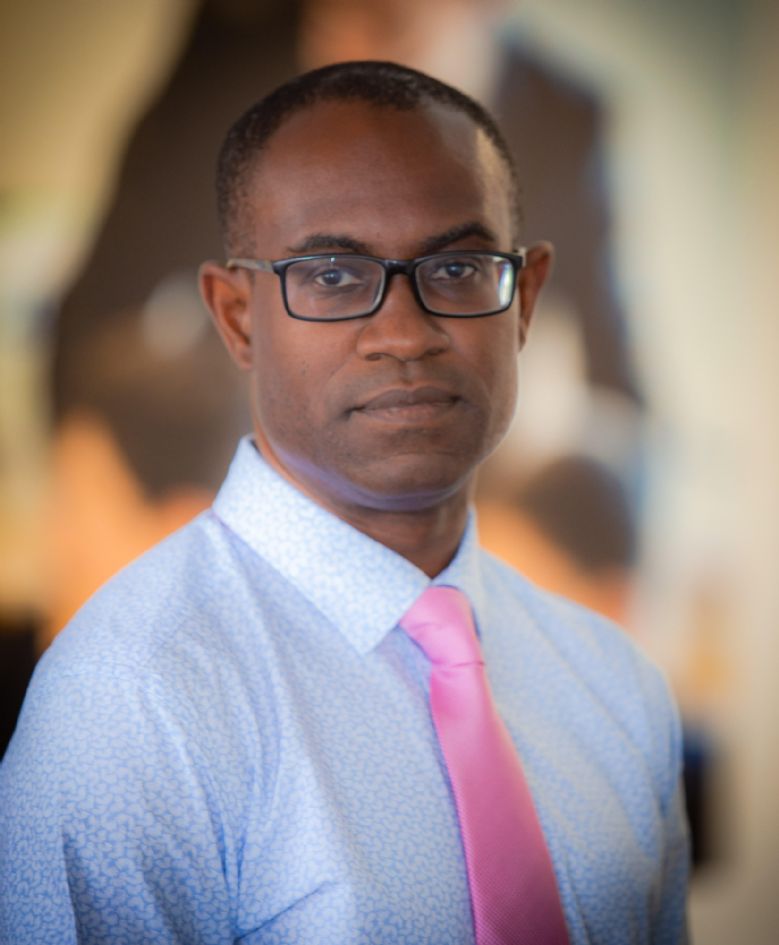 Matt studied History at the University of Cambridge. After an MPhil in Economic and Social History, Matt spent seven years at HM Treasury as a policy adviser in the early 2000s, completing a Post Graduate Certificate in Economics at Birkbeck, University of London, along the way.
In 2008 he left the Civil Service to retrain as a secondary school teacher with TeachFirst at Paddington Academy in North West London. He has taught History and Economics and held a range of leadership positions at both school and Academy Trust level.
Prior to joining LAE Tottenham, Matt was the Head of the Sixth Form at Paddington Academy for four years.
lead teacher of history and epq coordinator: ms penny jackson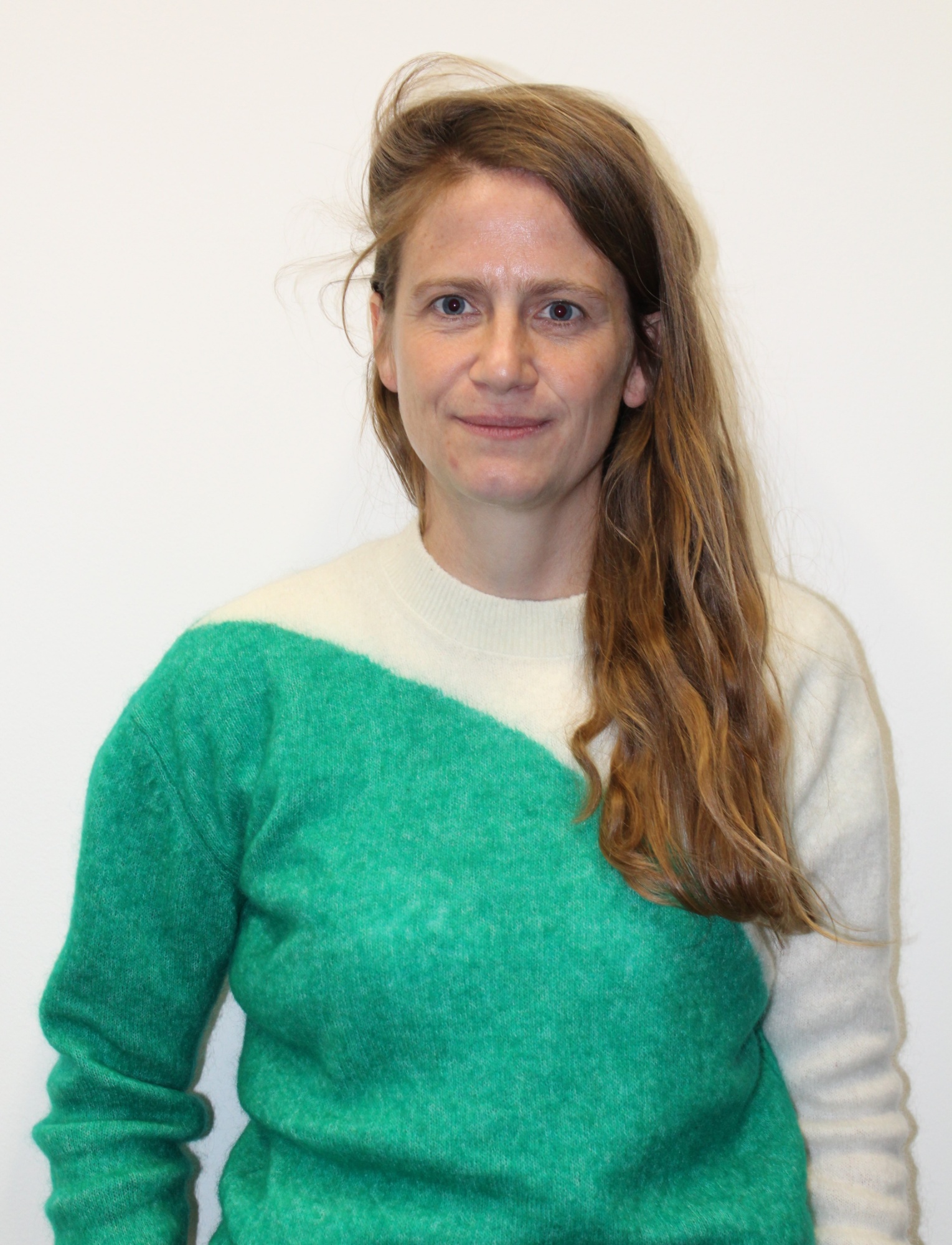 teacher of mathematics and further mathematics - mr Greg jefferys
DATA analyst: ms nicola johnson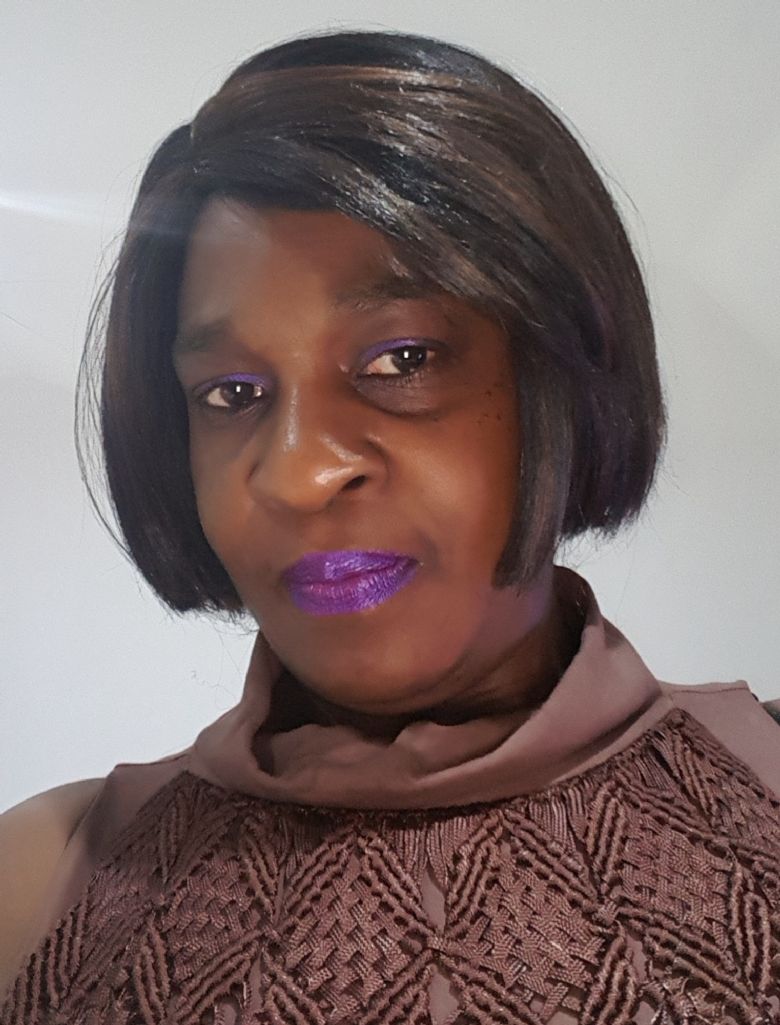 Nicola studied Mathematics and Physics at the University of the West Indies and also completed postgraduate studies in Data/Records Management at Northumbria University. Before working in secondary schools, she was a statistician in the areas of education and international trade.
In the most recent 12 years, she had full responsibility for assessment data systems and analysis for key stages 3 to 5 in her service as Data Manager at Hornsey School for Girls, Haringey and Highbury Fields School, Islington.
teacher of English - dr Helena kaznowska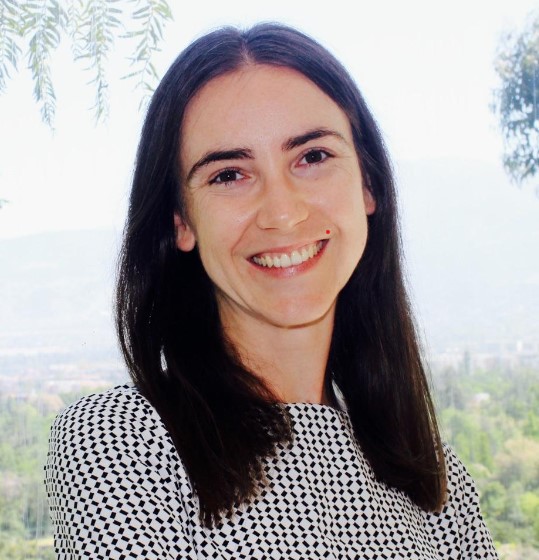 After completing her fully-funded doctorate in English at the University of Oxford in 2018, Helena moved to Santiago, Chile, where she worked as a Research Associate in art history. She was then appointed as a Senior Lecturer in English at Bath Spa University and a Tutor at the University of Oxford. Helena subsequently retrained as a secondary English teacher, completing her PGCE in 2022 and starting at LAET later that year.
Catering assistant: MS IRUM KHAN

Irum completed her A-levels in Pakistan. After coming to the UK Irum studied level 2 in adult Literacy and Numeracy. Irum has also completed her NCFE level 2 award in support work in school and had worked in a primary school before finding her interest in catering and joining LAE Tottenham. Irum's passion is cooking and baking and is always keen to learn and cook food from different cultures.
partnership teacher of English: ms Salina Kumbu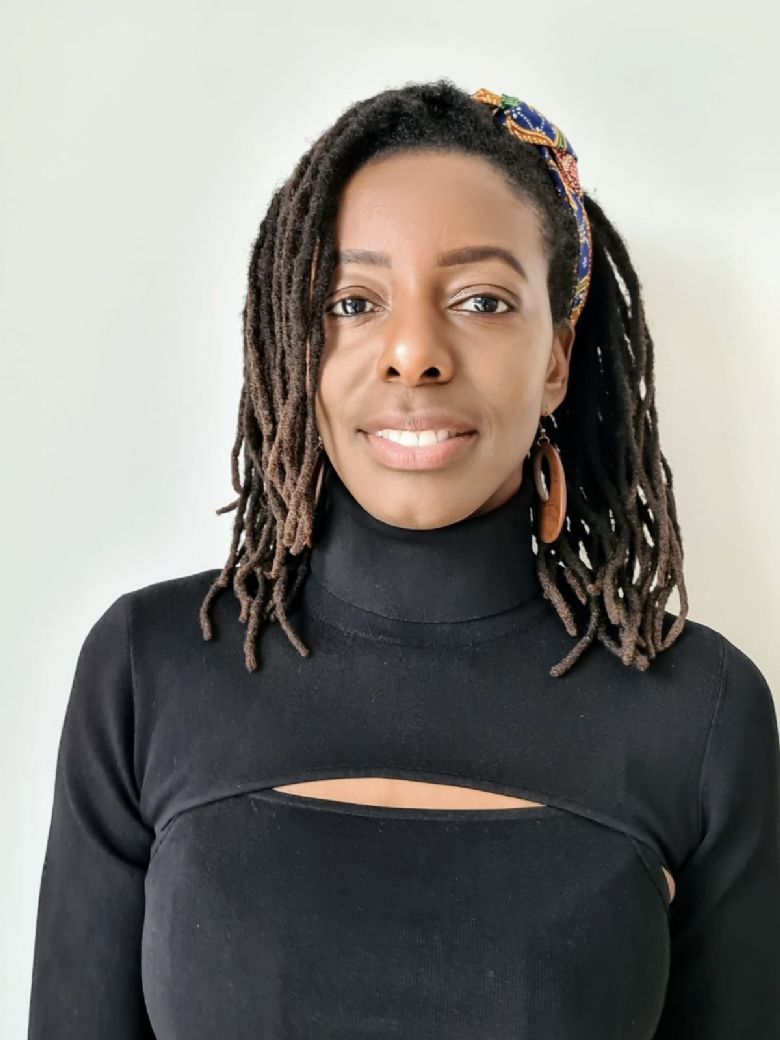 Salina has taught Literature A level for over twenty years in London. She graduated from King's College London with a degree in English Language and Literature and gained her Post Compulsory PGCE teaching qualification from the Institute of Education.
Outside of teaching, Salina writes fiction and is working on her second novel.
lead teacher of geography: ms grace kwong
Events, lettings and admissions coordinator: ms crystal leung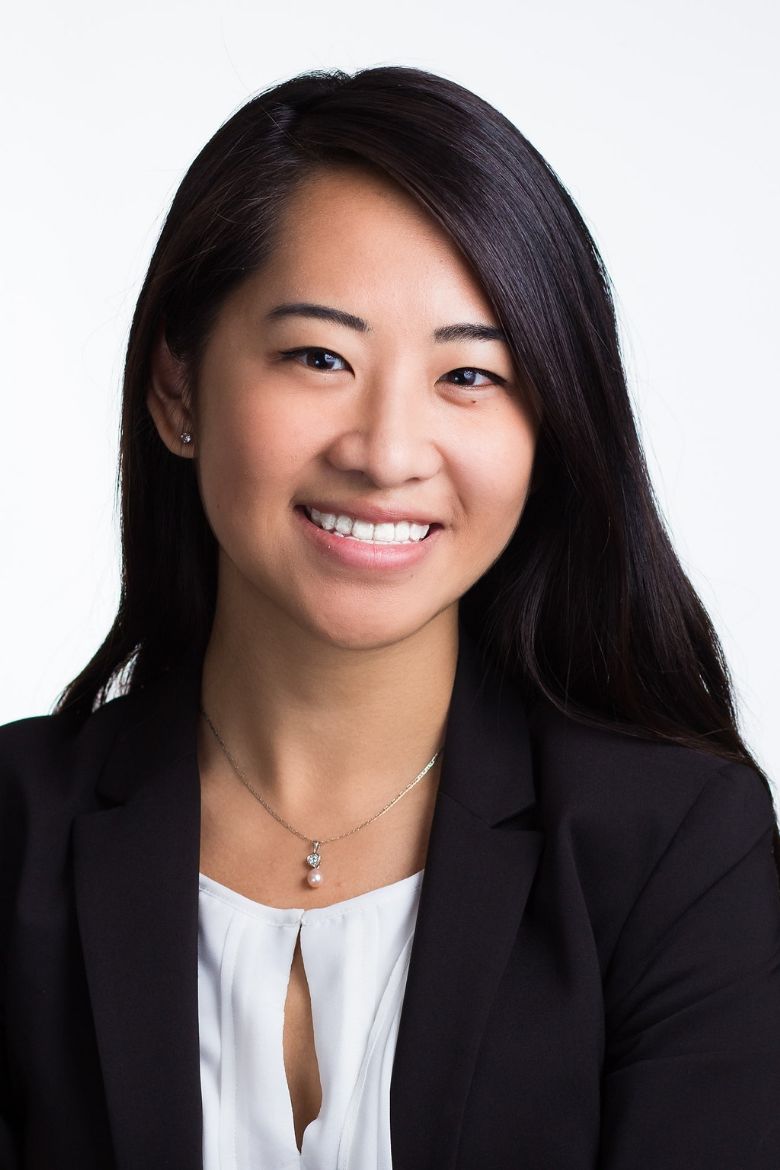 Crystal studied and worked in public accounting and financial auditing before switching careers to event planning by way of wedding planning. She comes from the Washington D.C. area, where she most recently worked at Georgetown University as the Events Coordinator for more than three years. She recently moved to the UK for the first time after completing her Master's degree in Global Hospitality Leadership, also from Georgetown University, and is excited to continue diversifying her global knowledge.
teacher of mathematics and further mathematics; ms hye ji lee
Lead Teacher of CHEMISTRY: MS WING LI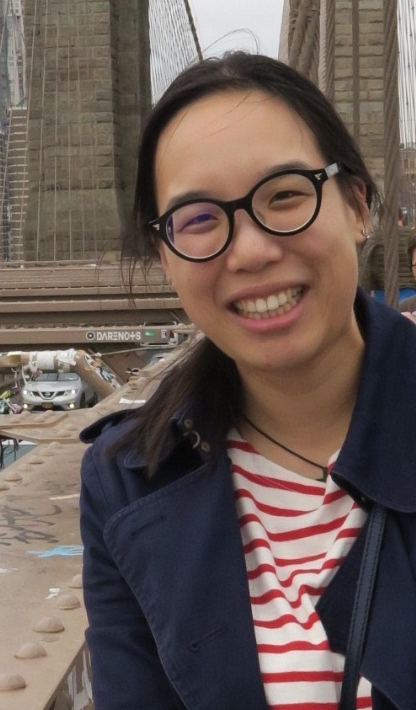 Wing is passionate about science and it was her A-Level chemistry teacher that inspired her to read Chemistry at University College London (UCL). During her degree she took part in outreach programmes centred on teaching science in local secondary schools and inspiring young people to "Aim Higher" and go on to further education and university.
After a few years working as a chemistry researcher at UCL and in investment banking in the City, she was missing the classroom and the opportunities to engage young people with science. In 2012, she retrained as a secondary school teacher completing her PGCE from the Institute of Education. She is seconded to LAE Tottenham from Highgate School.
Assistant Head (Pastoral): Maternity Leave, Sarah Lloyd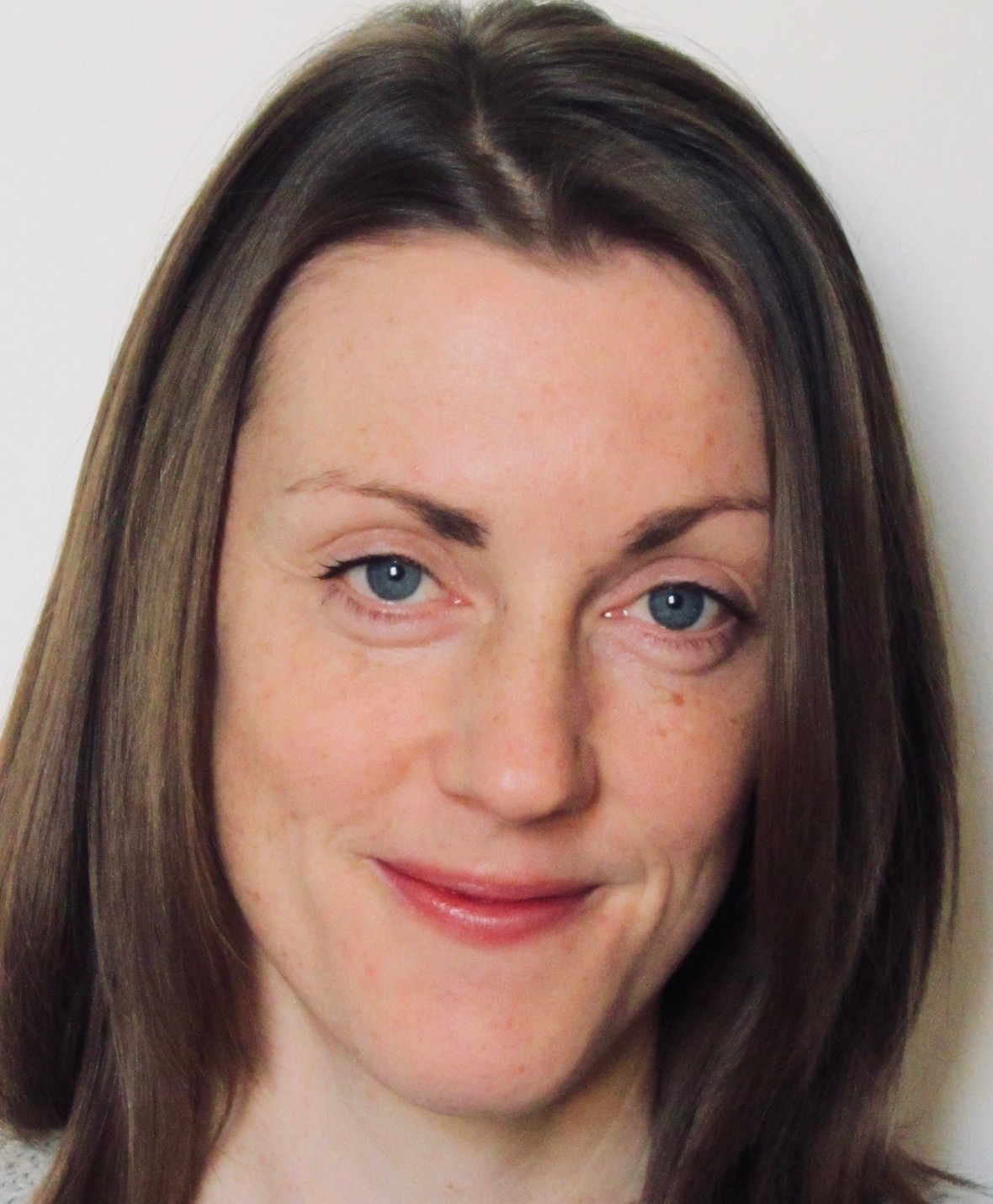 Sarah studied French and Hispanic Studies at Nottingham University before embarking on a PGCE at the Institute of Education, University of London. Early in her career she taught English in Mexico, France and Spain before spending several years teaching French and Spanish in Essex and London schools.
In recent years Sarah has worked in the assessment and publishing sector, playing a key role in the development of the reformed GCSE and GCE MFL qualifications. Alongside her teaching role at LAE Tottenham, Sarah is principal examiner, materials writer and a teacher trainer for a leading exam board.

Finance manager: mr Simon Longstaff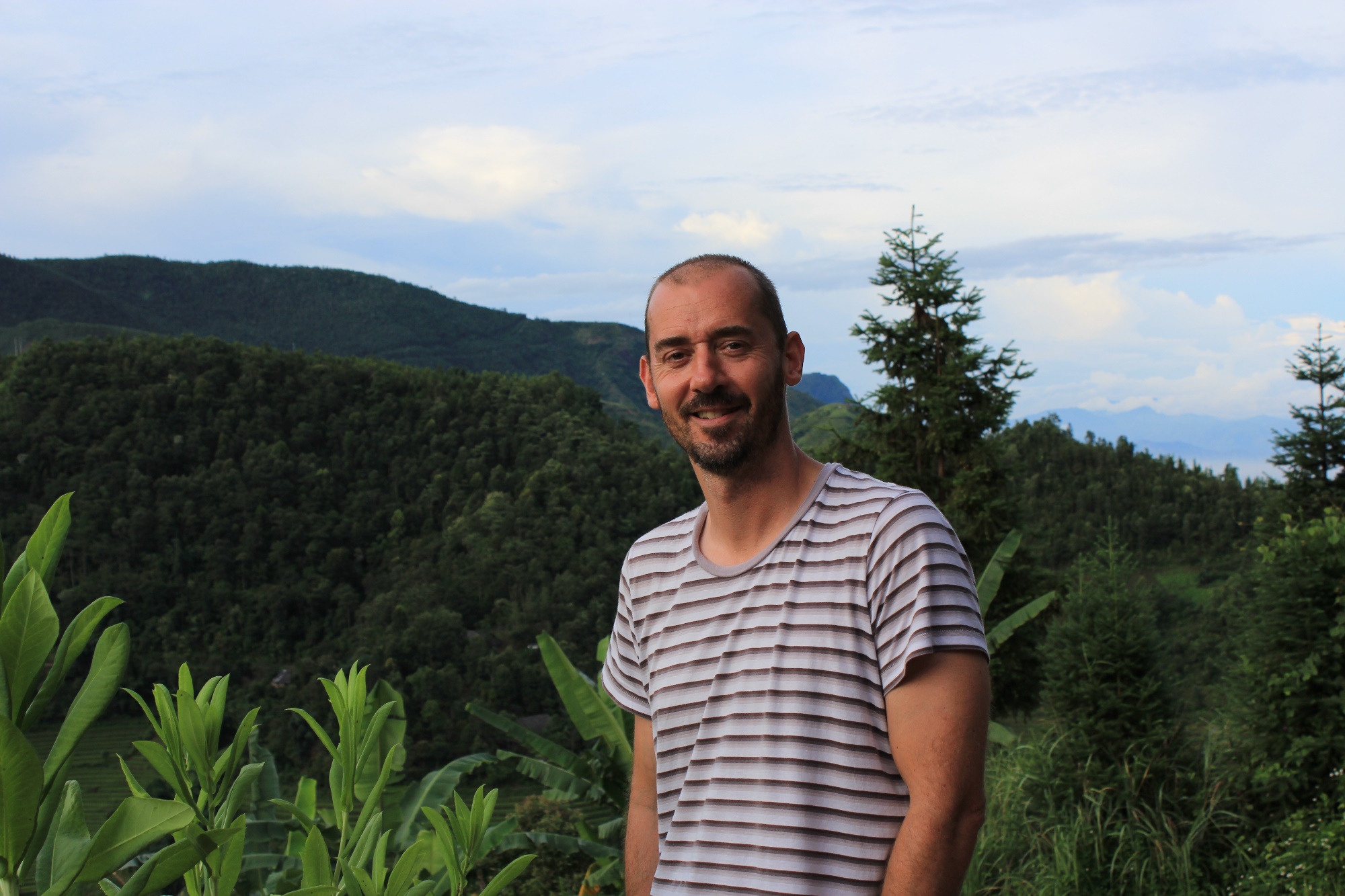 Simon is a qualified accountant and an ACCA member. He has extensive accounting experience gained at Arnold House School, The Crown Estate and The Law Society of England and Wales. After a year's sabbatical to go travelling in South America, he joined LAE Tottenham.
Learning Support Lead: ms Amy lord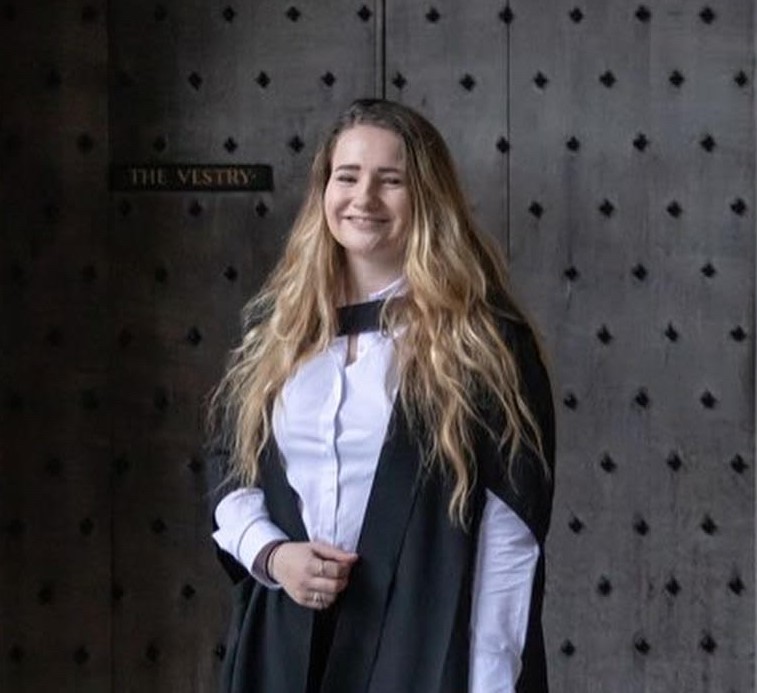 Amy studied Psychology at the University of St Andrews and later gained a master's degree in Health Psychology. Amy has an interest in cognitive neuroscience and mental health, areas that she researched for her undergraduate dissertation and master's thesis.
Teacher of chemistry and teaching and learning coach: ms Janie Lufford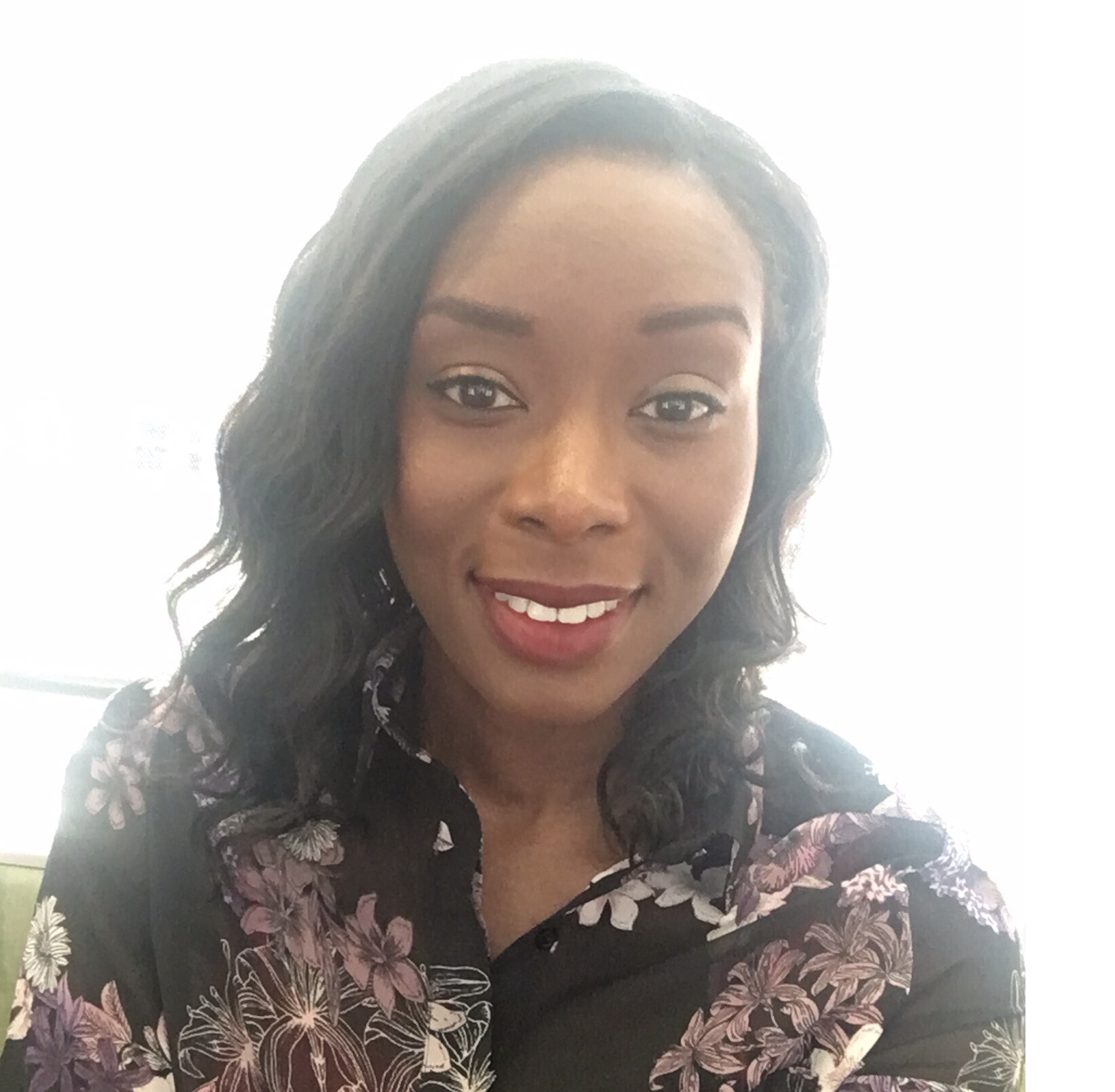 Janie completed a MSci degree in Chemistry at Imperial College London, which included a year in industry as a Medicinal Chemist.
Janie has always been passionate about increasing pupils' knowledge and interest in science, technology, engineering and maths (STEM), as she spent her free time during her undergraduate years teaching science on various voluntary tutoring schemes across London.
Her passion for teaching science continued after she graduated as she worked full time as a science mentor in a secondary school in Tower Hamlets. This inspired Janie to become a qualified science teacher, thus she completed her PGCE at UCL Institute of Education. Since then, Janie has worked as a qualified science teacher in Walthamstow.
Teacher of computer science: MR Hamada Mahdi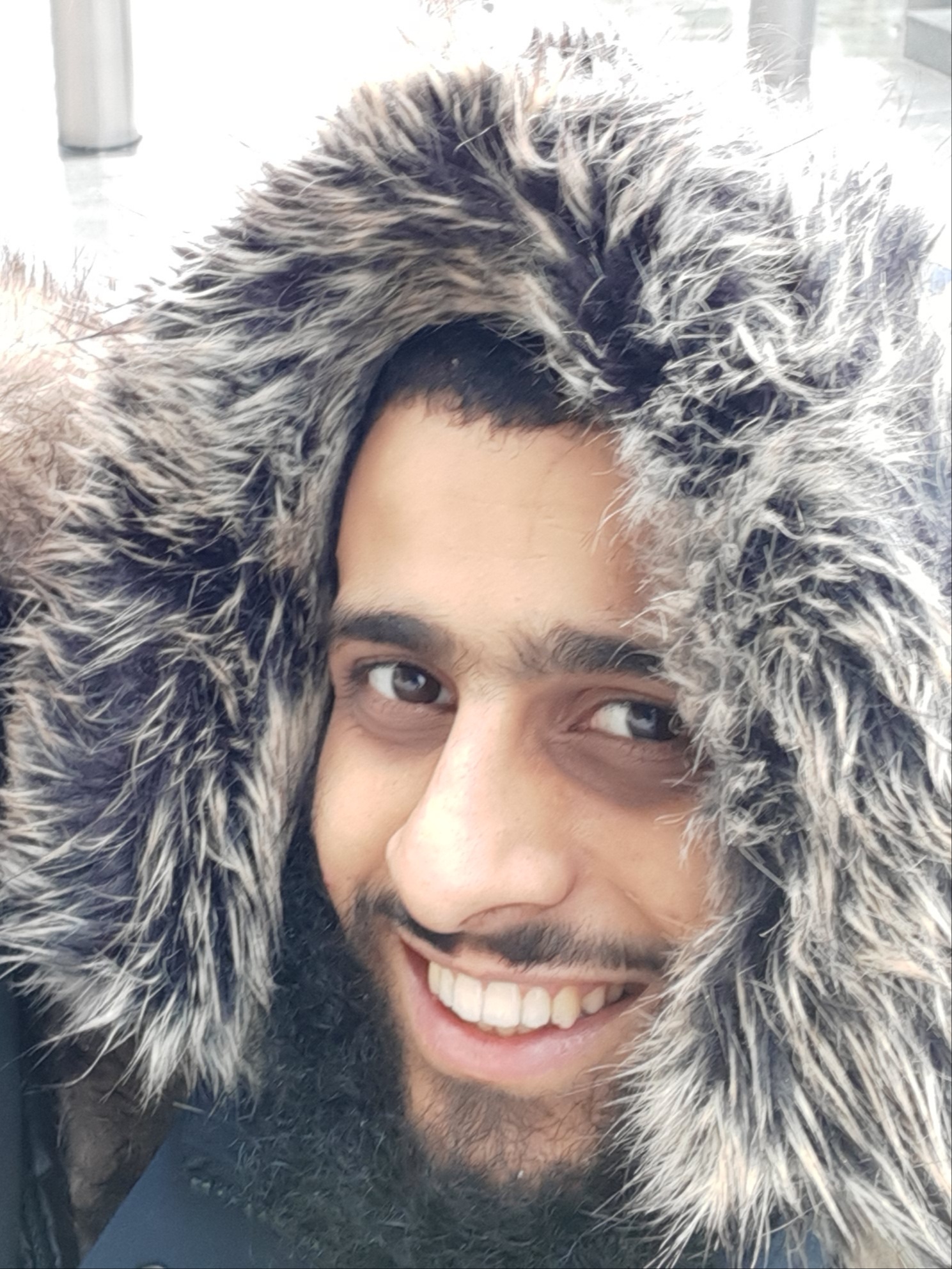 After completing a Maths degree at UCL and a PGCE from KCL, Hamada ventured out into the real world as a software developer. After getting his hands dirty with code Hamada decided he wanted to return to teaching and share his knowledge, Hamada's goal is to inspire, motivate and empower the next generation of coders who will utilise their coding skills for the betterment of humanity and the world! Hamada loves Python (not the snake) and JavaScript and simply can't choose between them!
Finance assistant: ms charu makwana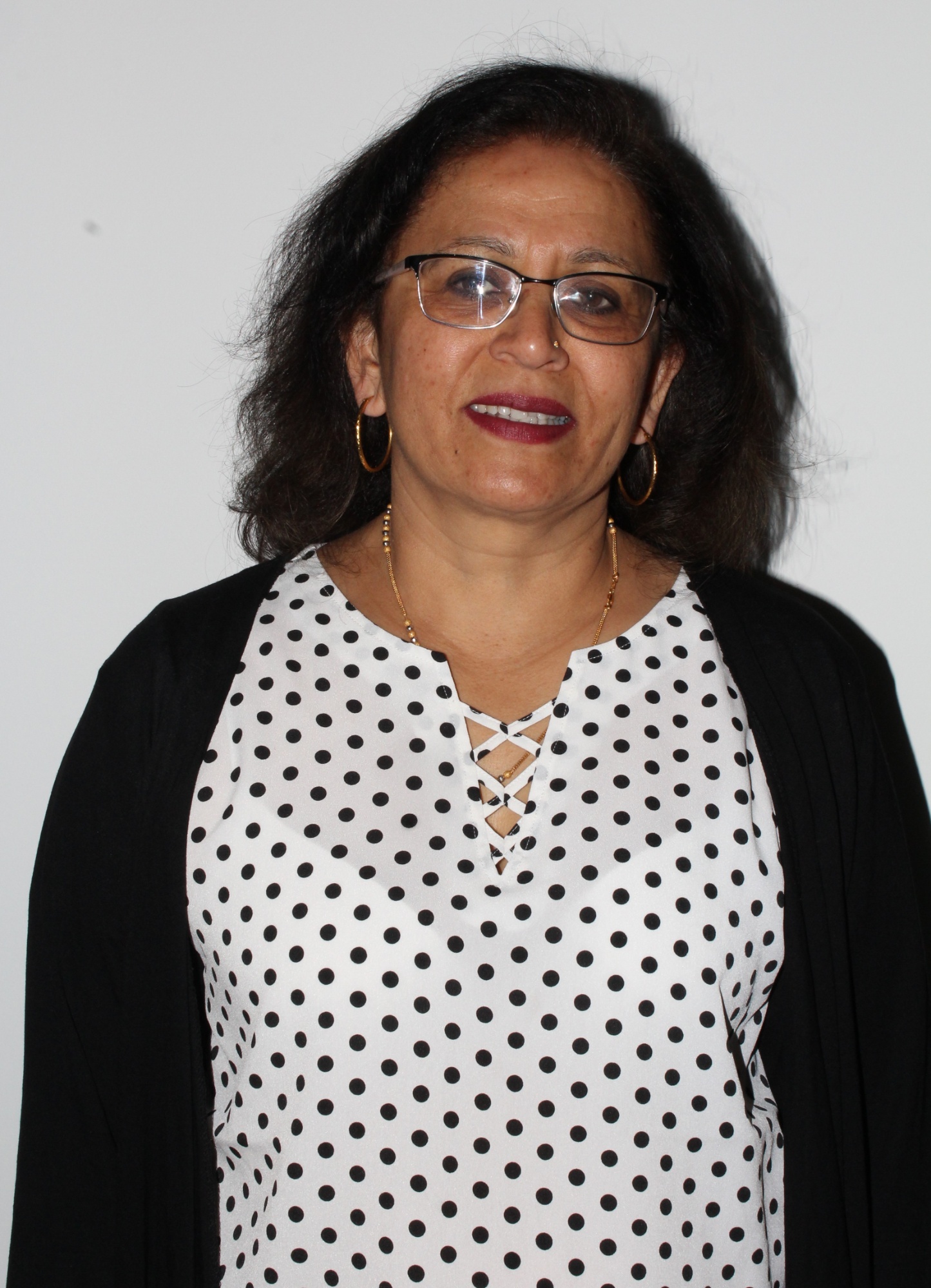 Charu studied at University of Alberta in Canada, Charu studied further to gain her AAT Qualification and has worked in various finance roles for various different industries. Prior to joining LAET in 2018 Charu worked for an Early Years Educational Charity working with children under 5 years old as an Accounts and Payroll Assistant. Charu is now looking forward to working and supporting the young people at LAE Tottenham.
Teacher of Arabic: ​​​​MS Oureida Mansouri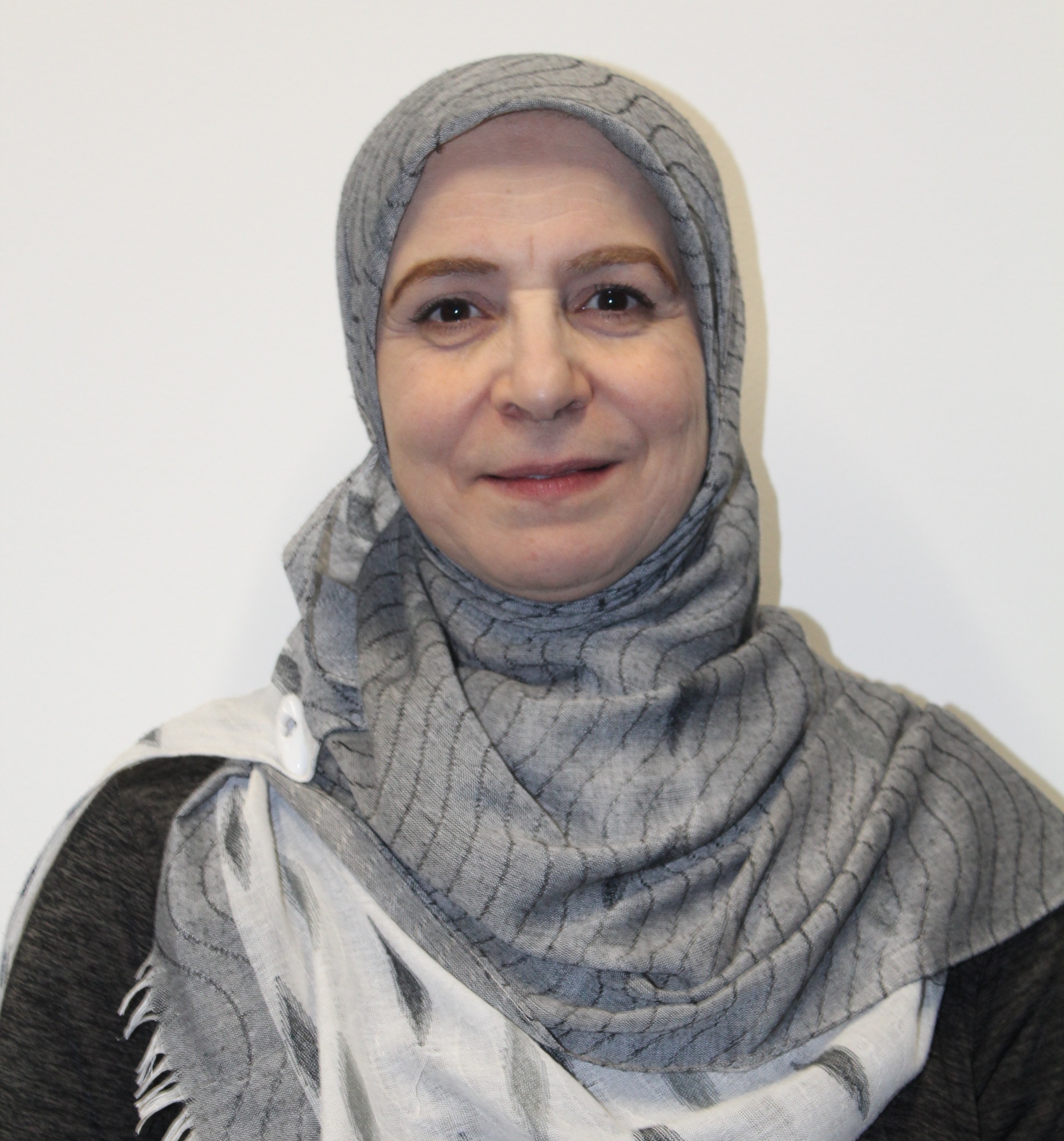 Oureida studied Architecture and Arabic language at university in Algiers then moved to the UK and graduated from Anglia Ruskin University. She has taught Arabic for over 17 years at GCSE and A-Level. Oureida is an A-Level examiner at Edexcel. She speaks 3 fluent languages, Arabic as a mother tongue, French and English, and enjoys sharing her passion for these languages with students.
Business director: mr paul martin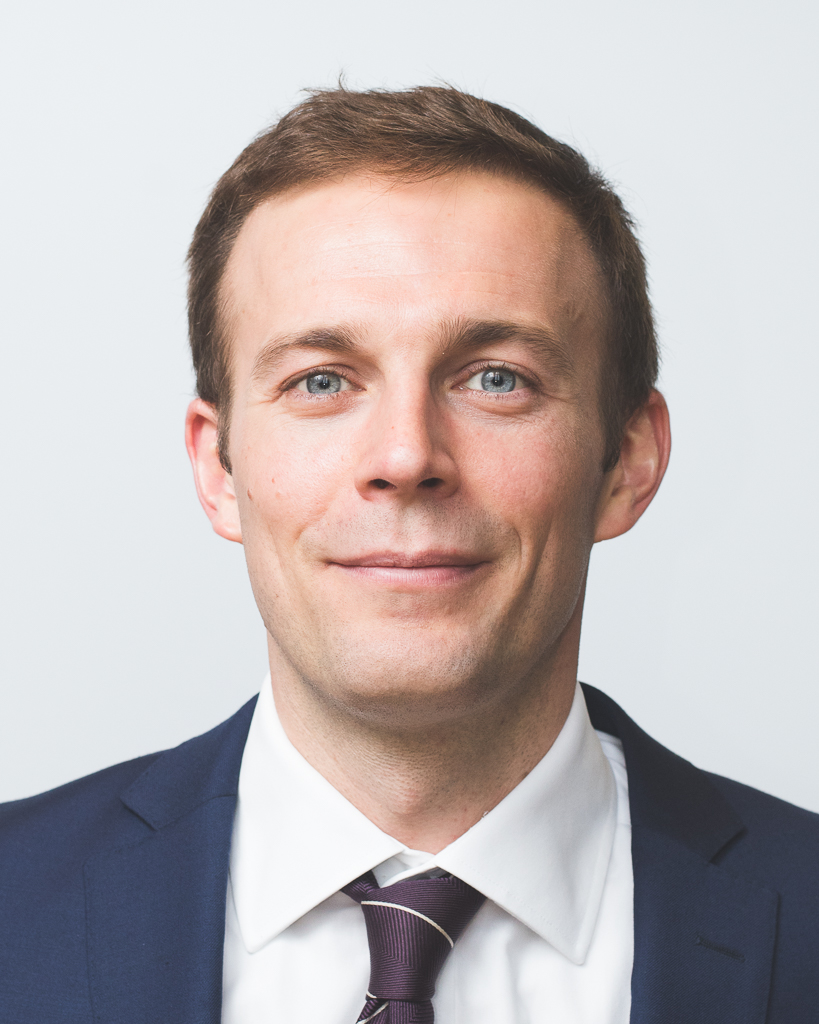 Paul completed a degree in Computing and Business Administration at the University of Kent and has since worked for a Japanese University and group of High Schools in the UK and Japan. His career began in IT management, but lately was responsible for a range of support services from Finance through to Estates and Facilities.
Lead teacher of biology: mr simon maunder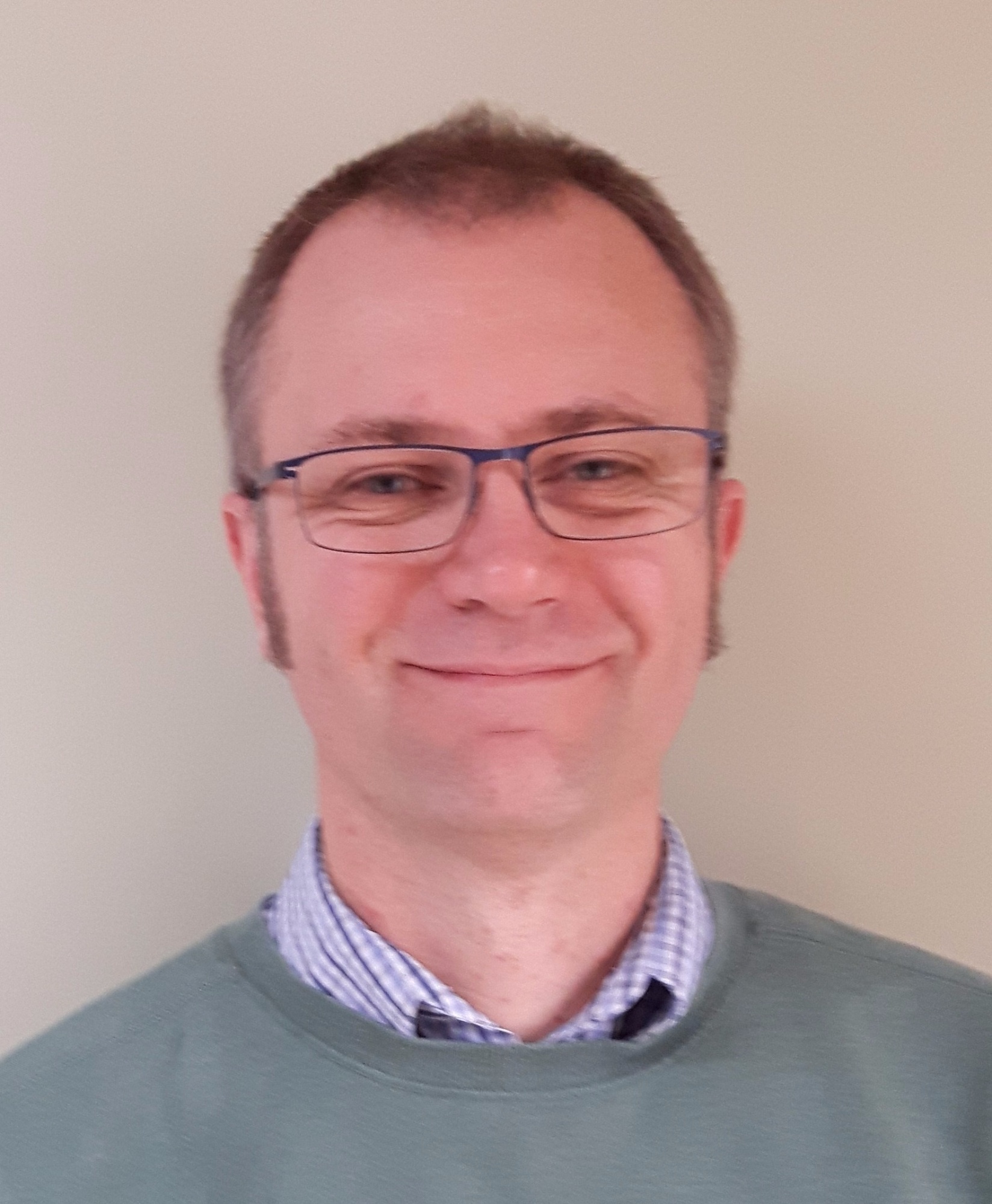 Simon Maunder studied Zoology at Swansea University and has over twenty years experience teaching Biology in London. He feels very lucky to be sharing his fascination for the living world with younger generations. Simon also runs the LAET Medicine Society and coordinates support for our students' applications into Medicine, Dentistry and other healthcare careers.
Teacher of Biology: Ms Roslyn McKendry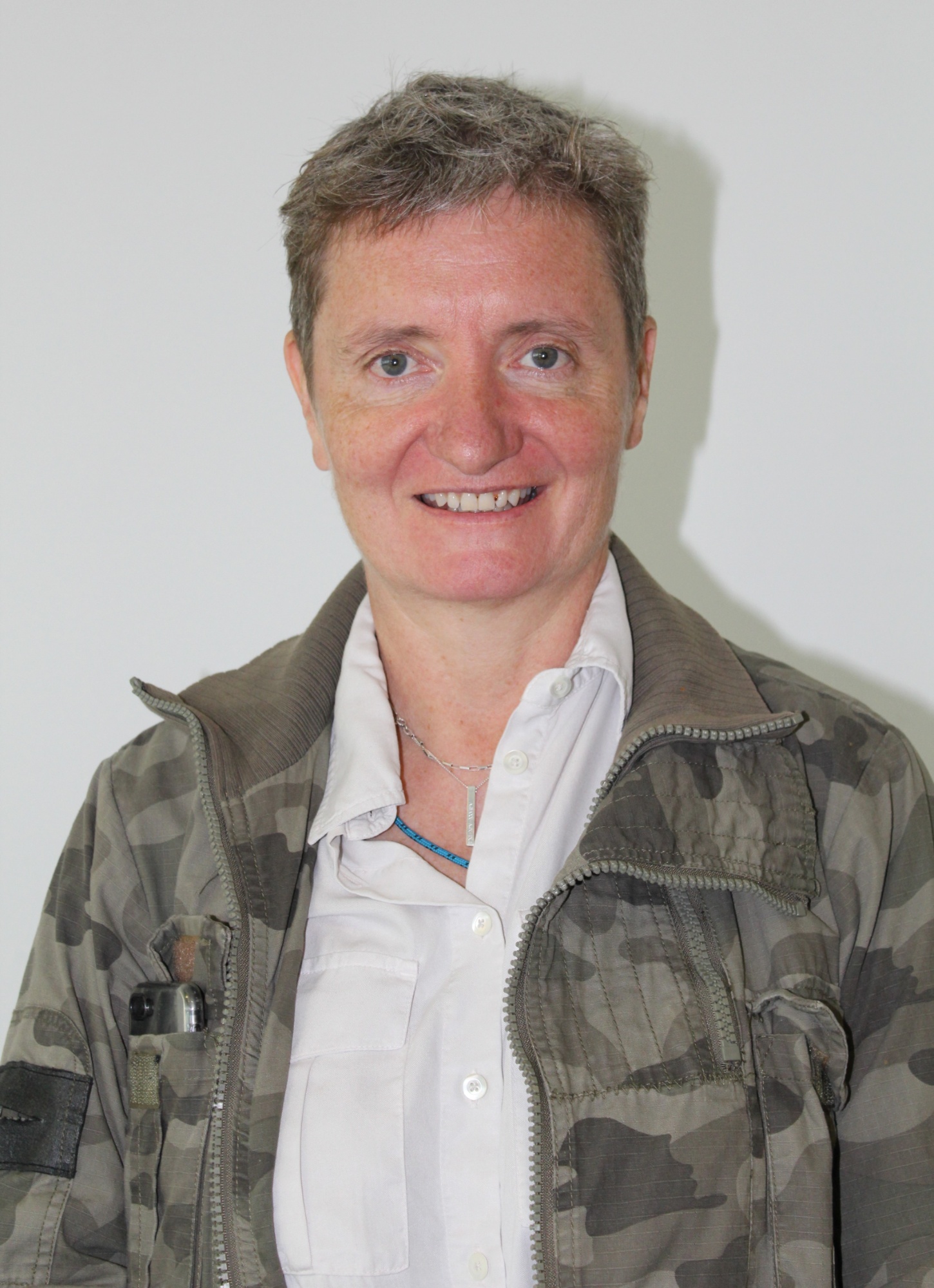 Lead teacher of english: mr alban miles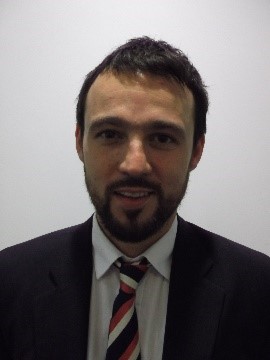 After completing a degree in English Literature at the University of Oxford, Alban worked for four years as an Editor in book publishing in London before becoming a teacher. His nine years' experience as Teacher of English includes a year teaching in Hong Kong and five years at Ibstock Place School in south-west London, where he set up the programme to support application to Oxbridge. He joined Highgate in 2014 to teach English; for the last two years he has also been Deputy Head of Sixth Form. He is working at LAE Tottenham on secondment from Highgate.
teacher of chemistry: mr Andrew montgomery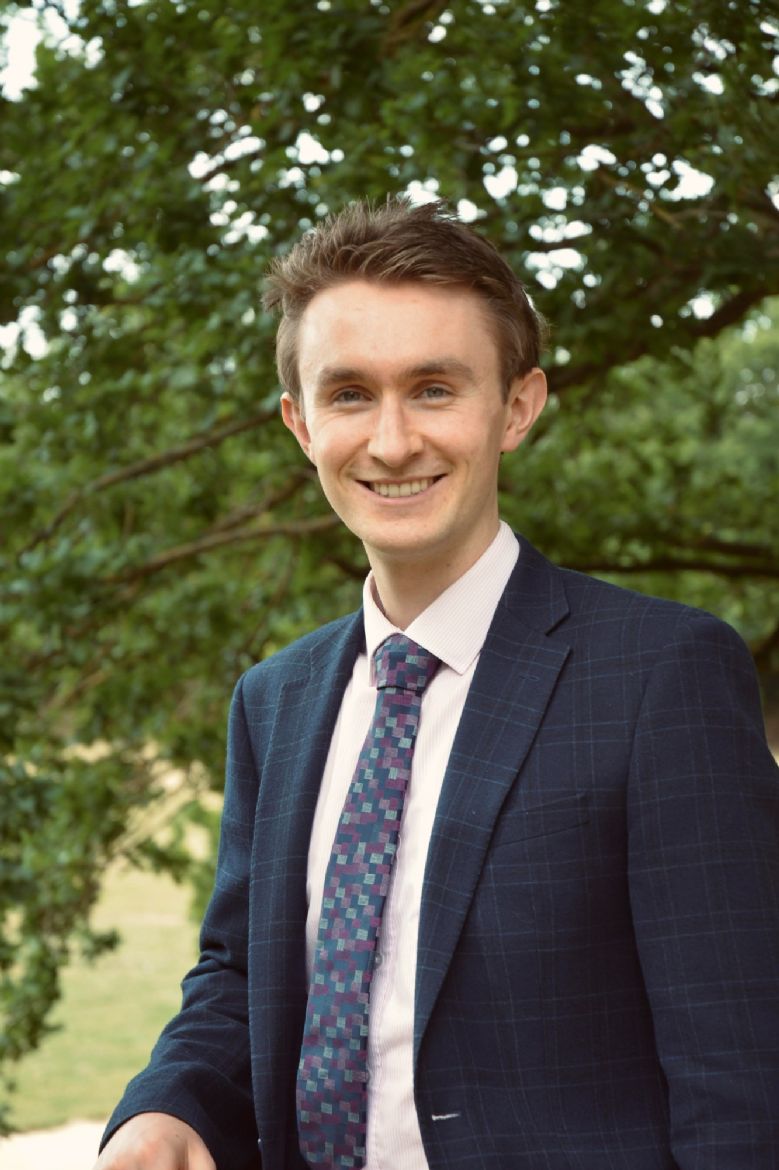 Moving from Northern Ireland to Scotland, Andrew completed a degree in chemistry at the University of St Andrews. This included a final project on the synthesis of antimony compounds under inert atmosphere; upon contact with air these substances would be instantly destroyed. As part of his degree he also took a final year course which involved teaching in a local school in St Andrews. He enjoyed this experience so much that, after a period spent travelling, he enrolled at the University of Cambridge on its PGCE course, which he completed in 2021. His first year teaching was at Woodford County High School where he taught science, and chemistry up to A-Level. This year he is also completing a Master of Education degree part-time at the University of Cambridge. Outside teaching, Andrew enjoys travelling, the outdoors, and learning Spanish, salsa and bachata.
Second in charge of of mathematics and further mathematics: MR DAN NELSON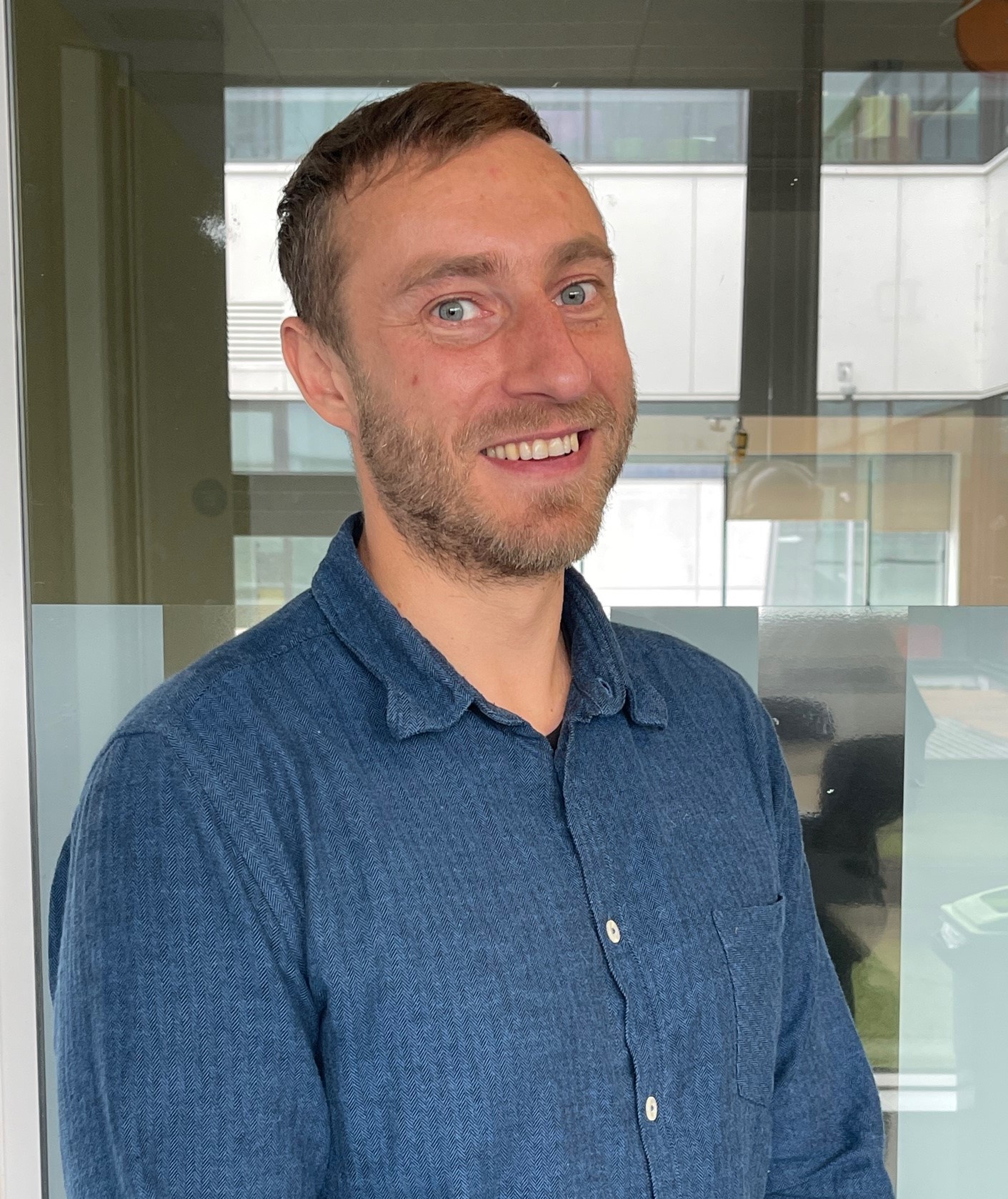 Dan read Maths and Statistics at Oxford before completing a PGCE as part of the Teach First teaching programme in West London. He has taught mainly in London sixth forms over the past decade with a brief stint teaching abroad. He chose to specialise in teaching A level maths early in his career as he believes this is where he is able to be most effective as a teacher.
Teacher of Biology: dr gwen Nneji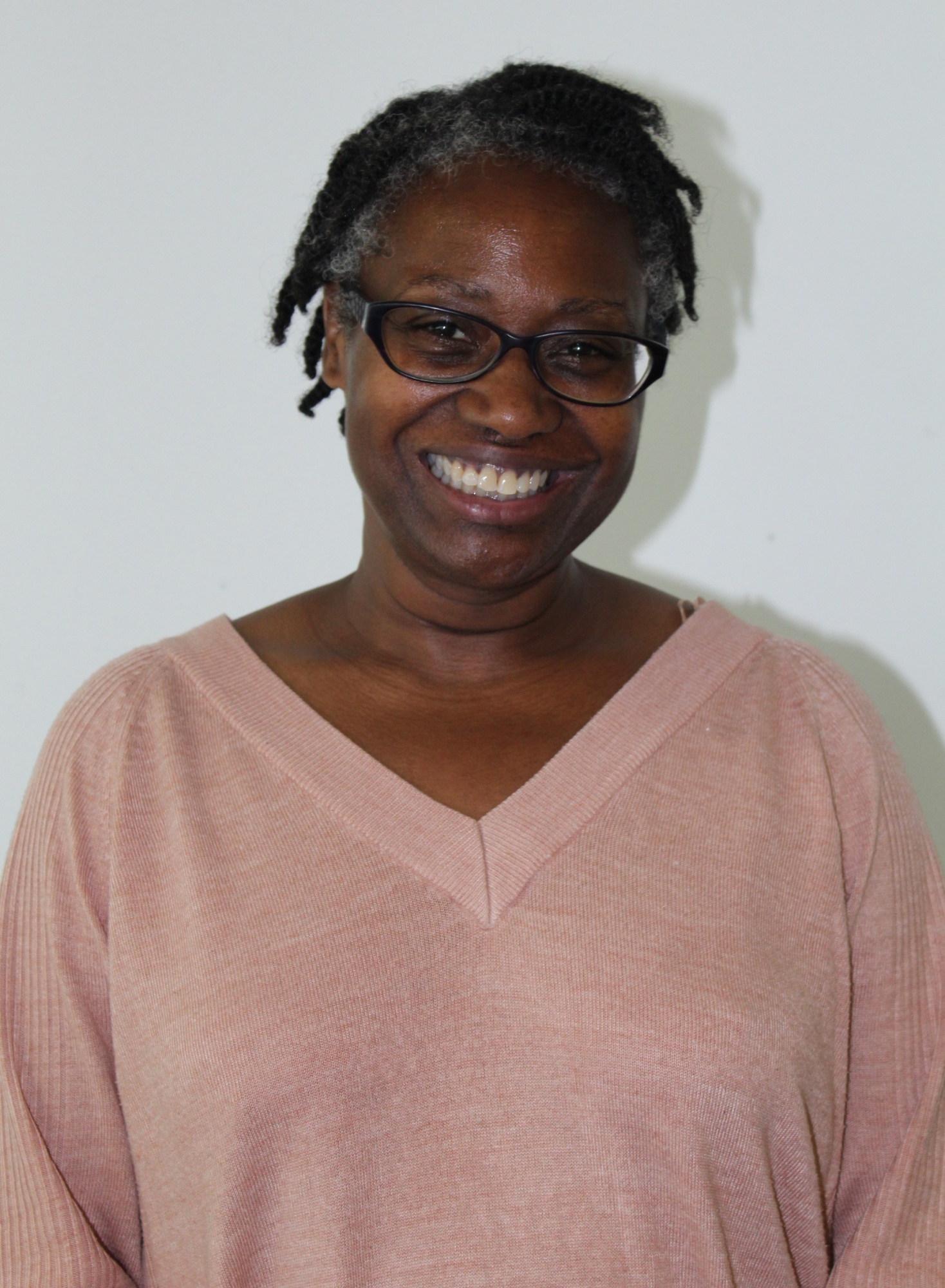 Dr Gwen Nneji has a first degree in Biochemistry and a PhD in Biophysics. She has spent her career working in the university environment. Initially, for over 20 years, as a Research Scientist in muscle research and protein crystallisation at Imperial College, London. After her time at Imperial, she moved to Birkbeck, University of London, where she is an Associate Lecturer teaching on one of the Certificate Programmes.
Catering Assistant: Ms Andrea norman
Andrea has a real passion for food and people, so she loves that she can combine them both, after completing catering courses at City of Bristol College. She went on to gain many years of experience within the catering and education sector.
I have been working as a catering supervisor in a private boarding school for the past 4 years before moving to London and joining LAET.
catering assistant: ms Jennifer obamase
catering assistant: ms Joyce ofori
Careers and Employability Lead: mr obi onyido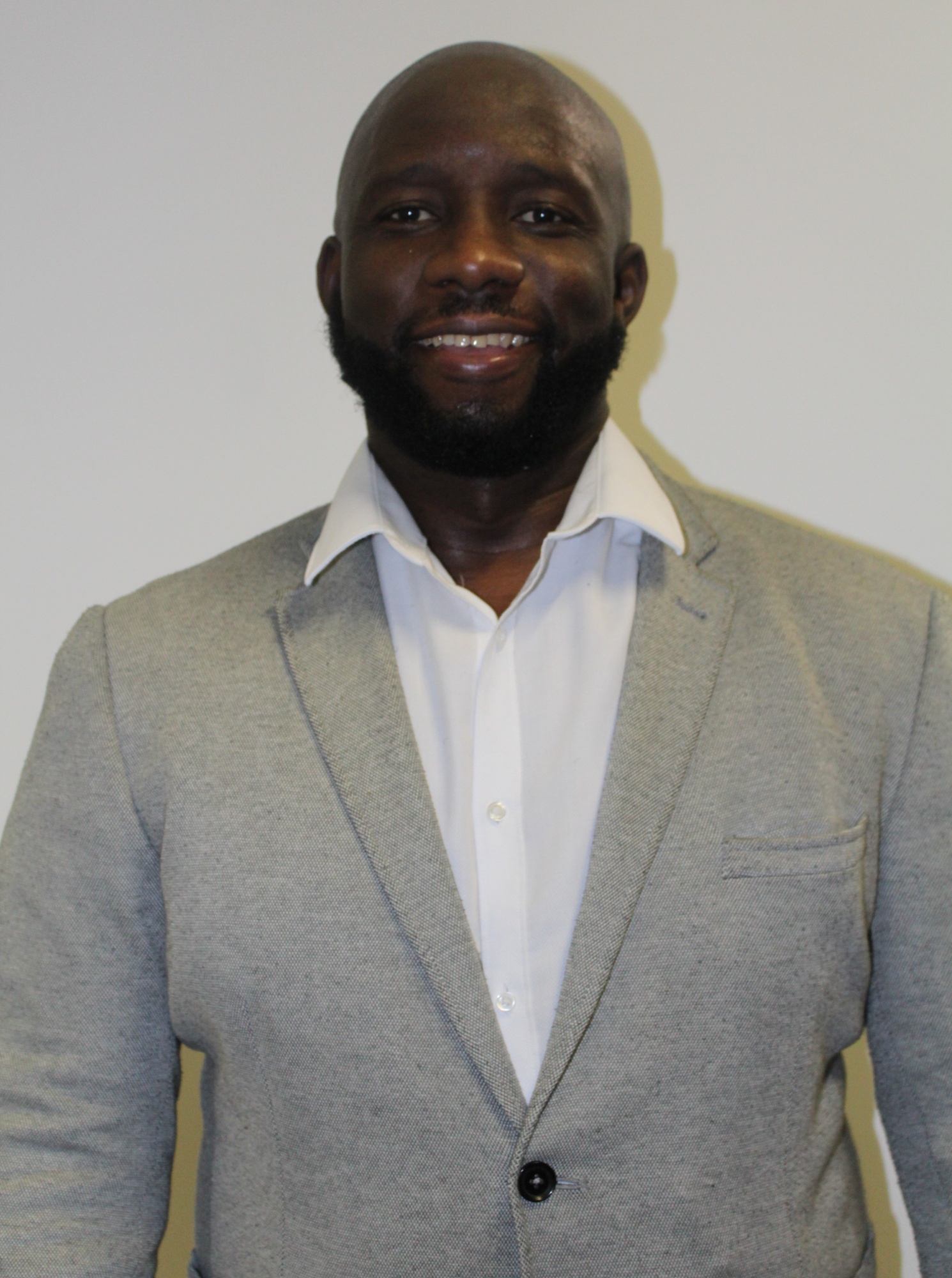 Obi has a background in delivering grassroots youth work and enrichment/co-curricular provision within further education. He is passionate about the community and has had over 15 years delivering youth work in Tottenham developing outreach programmes, participating in various physical challenges fundraising for local youth work, empowering and developing employability skills in young people.
As the careers and employability lead, Obi recognises the importance of a joined-up approach and continues to build up relationships with local primary and secondary schools as well as employers. This is significant in ensuring that there is a strategic, thought out approach in providing a quality careers programme for local students from Key stage 2 through to college.
In previous years at LAET, he worked alongside various local organisations in ensuring that hundreds of students volunteered and gave back to their local community.
alumni support lead: ms Rachel owusu-dome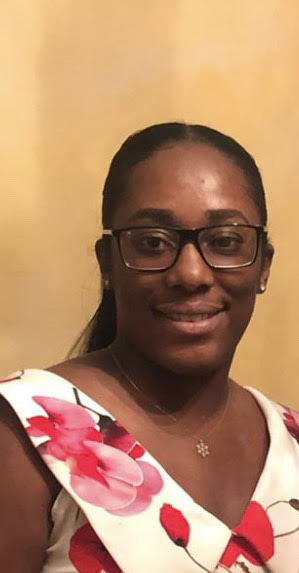 Rachel studied History and English at Goldsmiths University for her undergraduate studies with the aim of pursuing a career in education and youth work. She has always been interested in giving back to her community and promoting diversity and inclusion for disadvantaged youth. This encouraged Rachel to complete her PGCE at Middlesex University in 2019. She has spent the past 2 years at St Thomas More School, Wood Green teaching History.
Partnership Teacher of Physics: dr Justin Palfreyman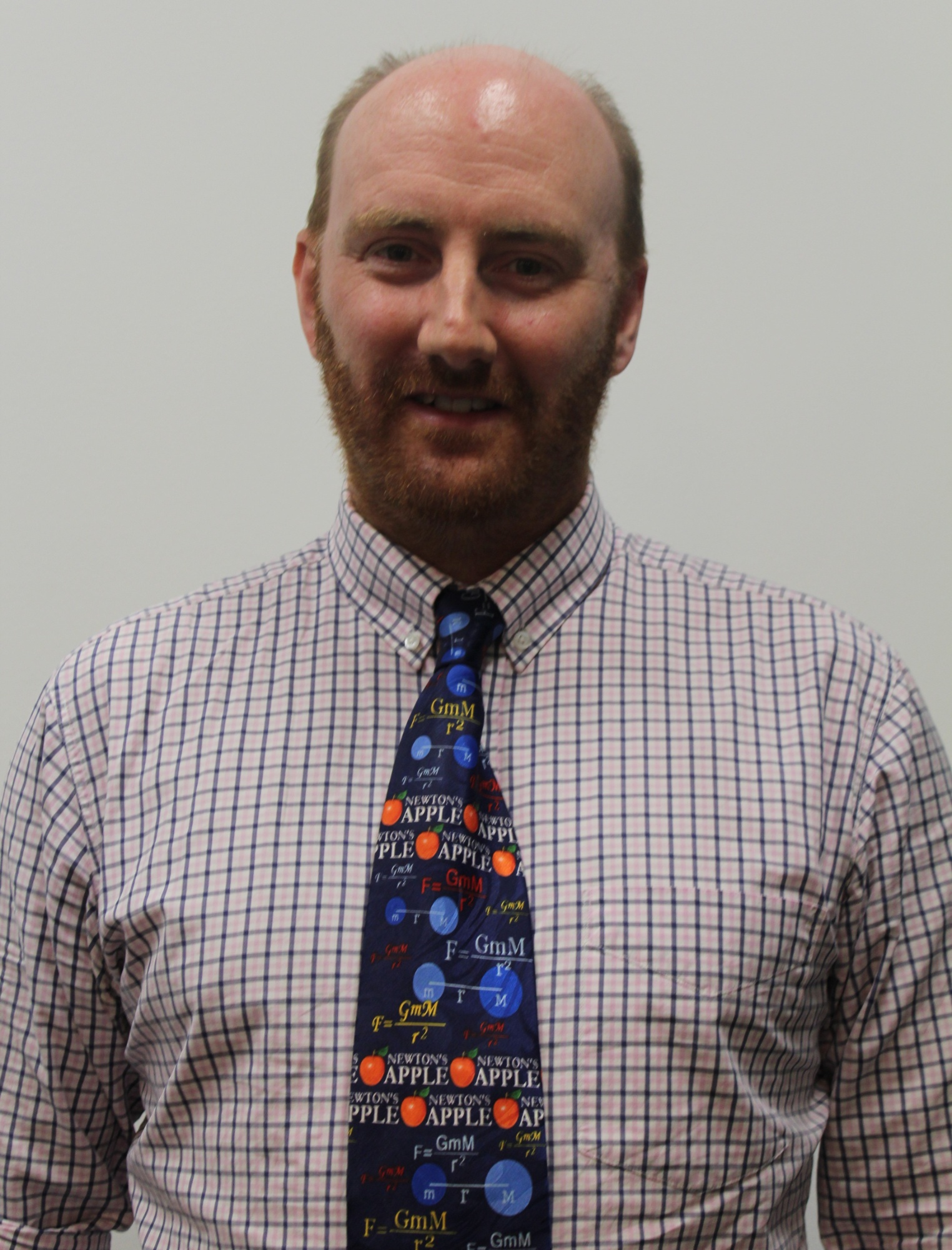 Following an MSci in Theoretical Physics and Applied Mathematics from the University of Birmingham, Dr Palfreyman went on to complete his PhD at the Cavendish Laboratory (University of Cambridge). He spent a number of years conducting research, playing cricket and supervising undergraduate students, which is how he caught the teaching 'bug'. He stayed in Cambridge to complete his PGCE before beginning his teaching career at LAE (Stratford).
Dr Palfreyman spent several years working with the Institute of Physics and The Ogden Trust offering Physics-related outreach through masterclasses, CPD, trips and competitions to encourage engagement and stretch students to their limits. He continues to help students through his roles as an Isaac Physics Ambassador and lecturer at the Preparing for the (Oxford) Physics Aptitude Test course, whilst producing S-level papers for Cambridge International Assessment.
academic coach: ms pat phillips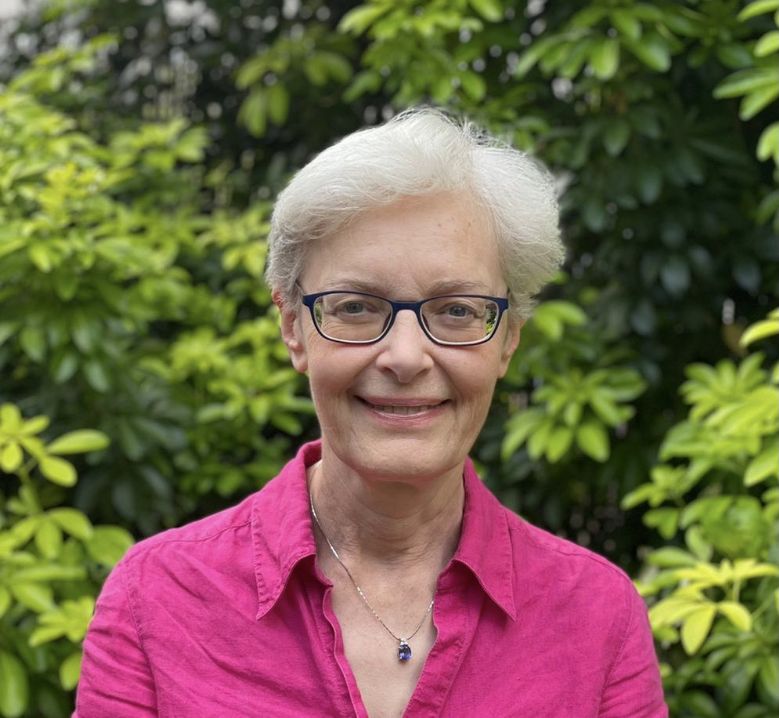 Pat Phillips studied History at Cambridge and also has a Masters in Business Administration from the Open University and an MA in Military History from the University of Birmingham. Her first career was in the Civil Service and Diplomatic Service. She worked in the Foreign Office in London and in British Embassies in four continents and was HM Ambassador to Angola. She began teaching after the pandemic, originally as part of the National Tutoring Programme, then qualifying as a teacher.
Teacher of chemistry: dr Paul pickavance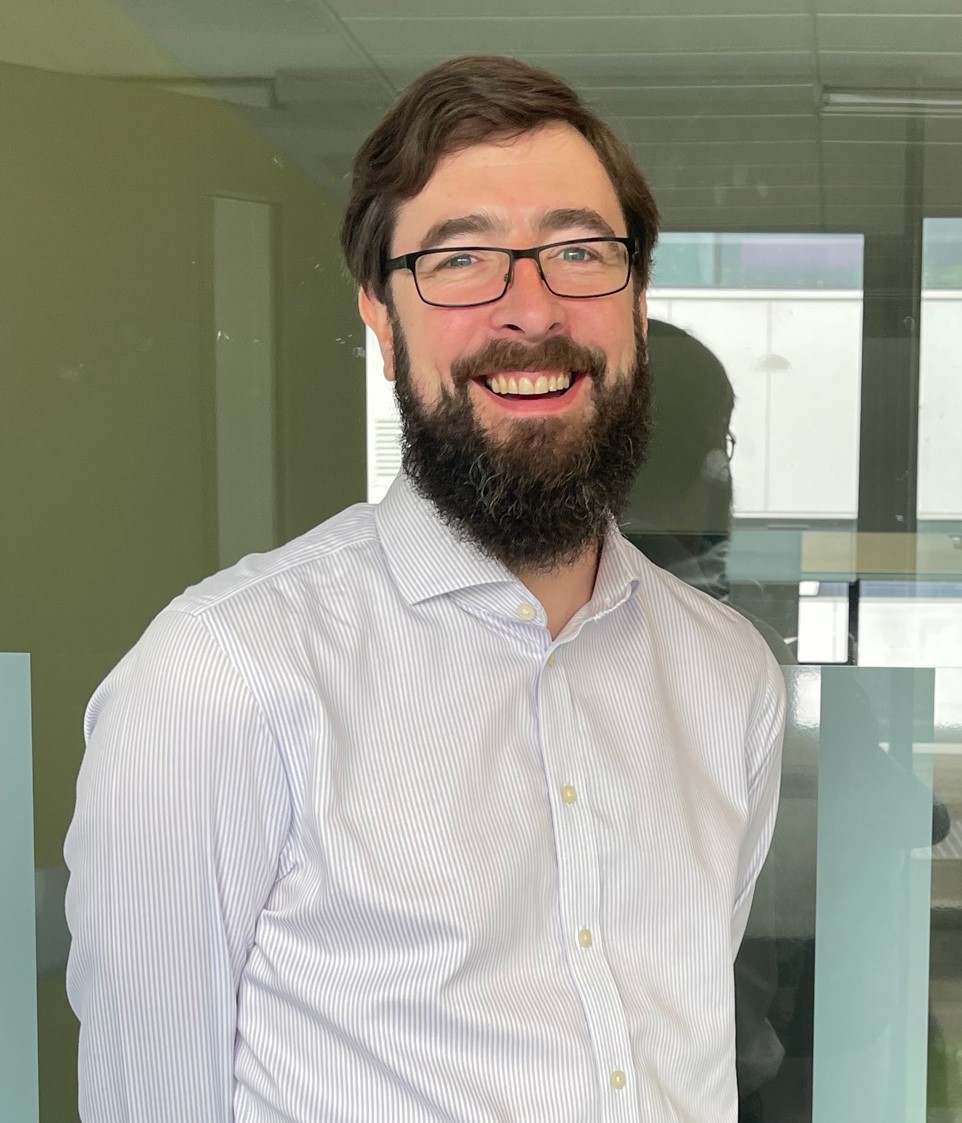 Paul studied Chemistry at the University of Sheffield where he completed his Batchelor's degree, Master's degree and his PhD in Synthetic Organic Chemistry.
After a couple of years working in polymer research he trained as a teacher and moved to London where he has taught science in sixth form colleges for the last 10 years. He is a keen musician and sound engineer, and when not enthusing about all things Chemistry he can often be found pointing microphones at musicians.
Data and exams Assistant: ms natasha reid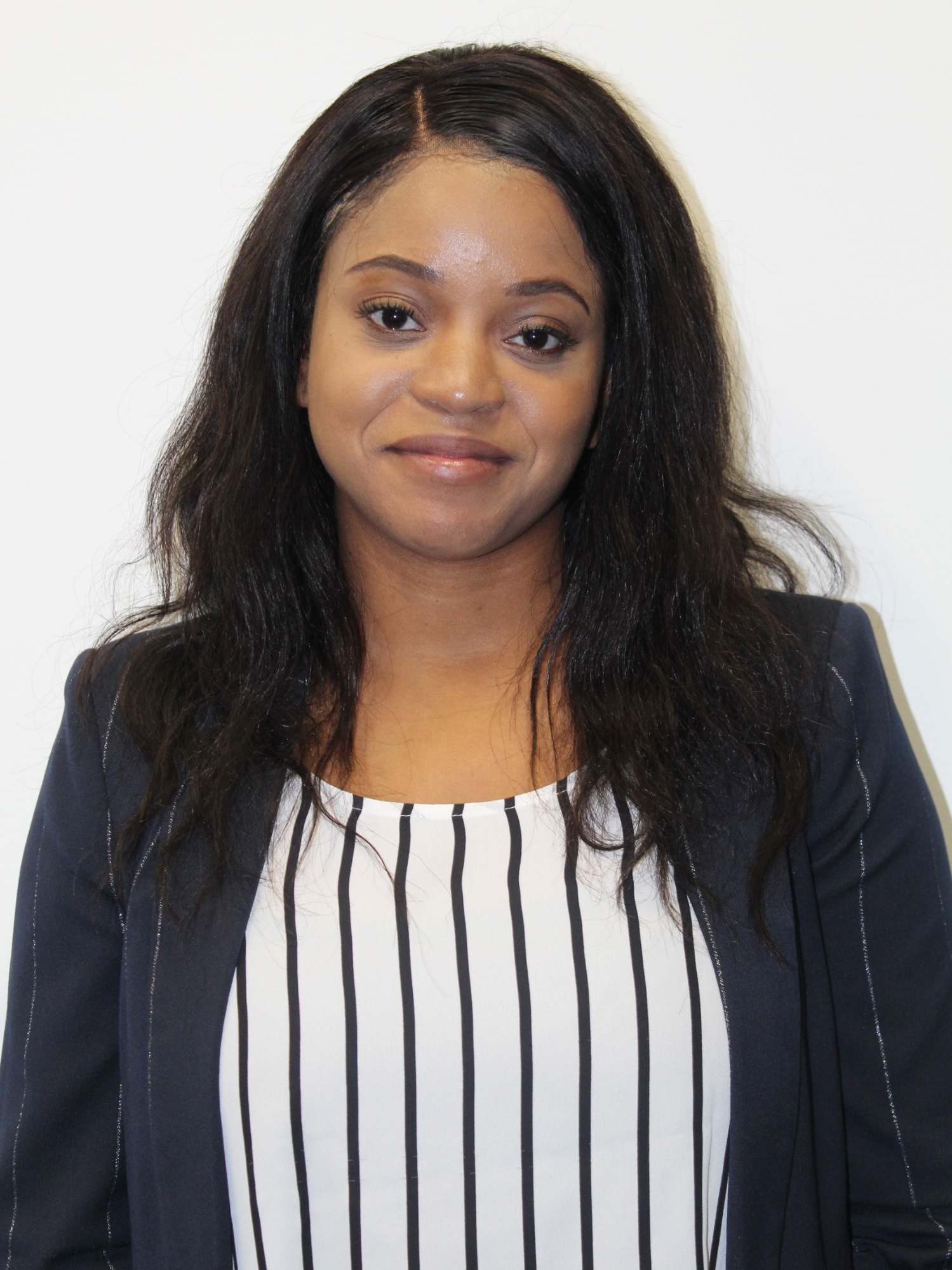 teacher of psychology: Ms nafisa sardar
After studying Psychology at UCL, Nafisa spent a year working in PR and marketing, before pursuing her passion to teach Psychology. She subsequently completed a PGCE at the Institute of Education. She has experience of teaching in a large Sixth Form College in South London and has a particular interest in psychopathology, cognitive psychology and child development.
Teacher of mathematics and further mathematics: mr darshan shah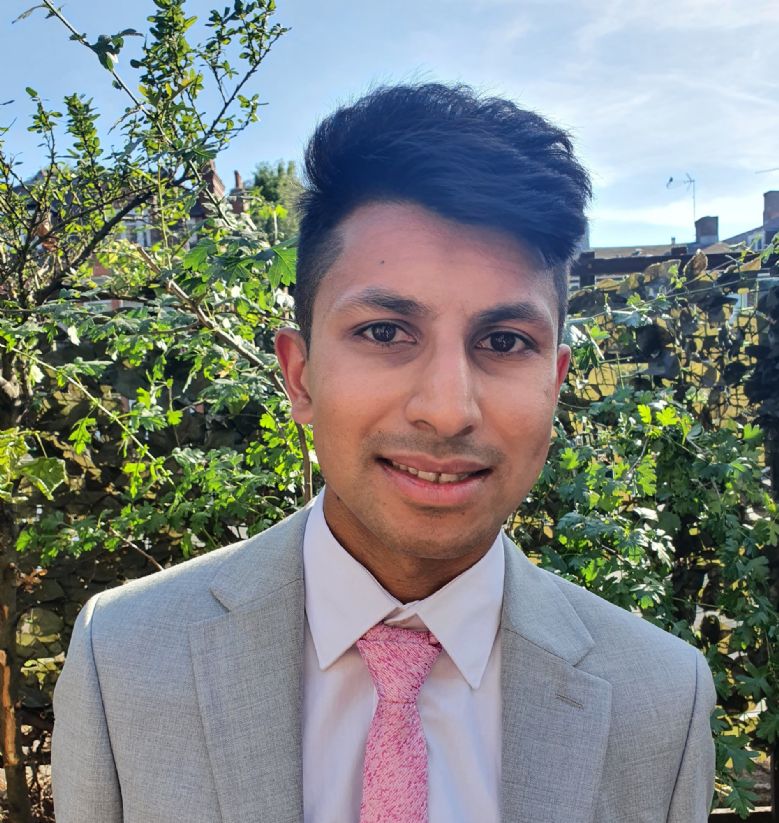 Darshan read Mathematics and Statistics at the University of Warwick, spending 4 years in Coventry and qualifying for the integrated master's degree. He remained in Coventry teaching at a secondary school for a further 3 years, studying for a Postgraduate Diploma in Education and training with Teach First during that time. In his free time, he loves to listen to rock and metal music, watch football, play Fantasy Premier League and is a keen traveller having been to 30 countries so far.
Teacher of Physics: DR Serena Repetto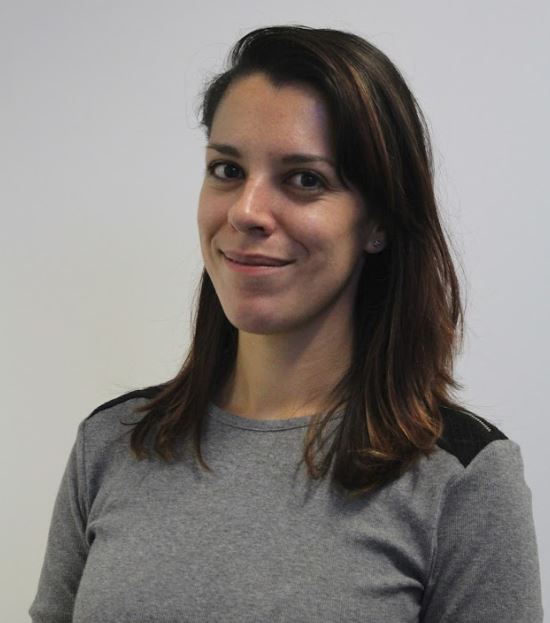 Serena holds a PhD in Astrophysics from Radboud University Nijmegen, The Netherlands, a PGCE from Canterbury Christ Church University/Imperial College London and a master's degrees in Theoretical Physics with honours from Pavia University, Italy. Before becoming a teacher with the primary goal of transferring students her enthusiasm for Physics, Serena was working as a post-doctoral researcher at the Israeli Institute of Technology, Israel. Having lived in five different countries, Serena considers herself a citizen of the world. She is seconded to LAE Tottenham from Highgate School.

ICT TECHNICIAN: MR MITCHELL SMITH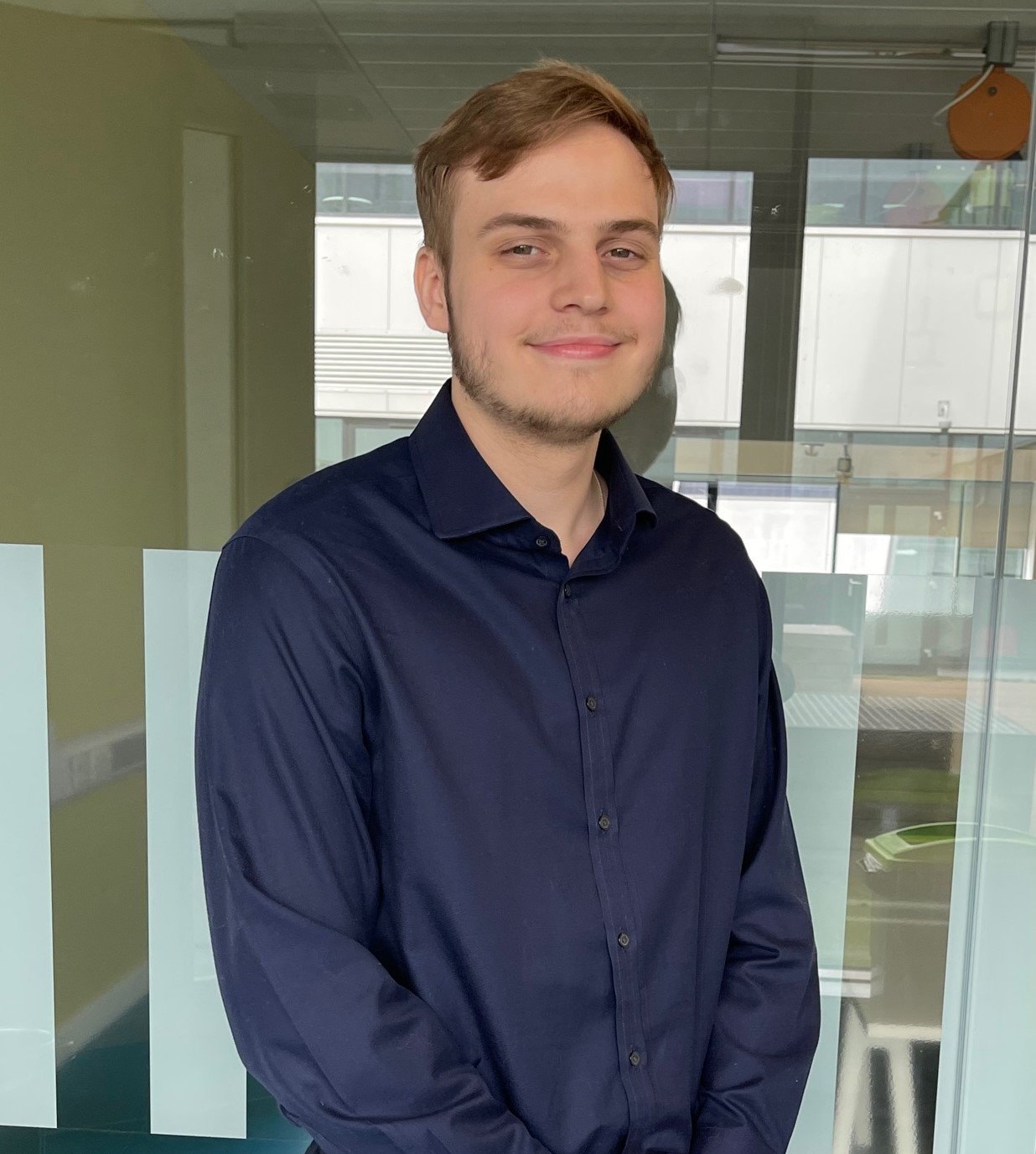 Senior science technician: mr tom smith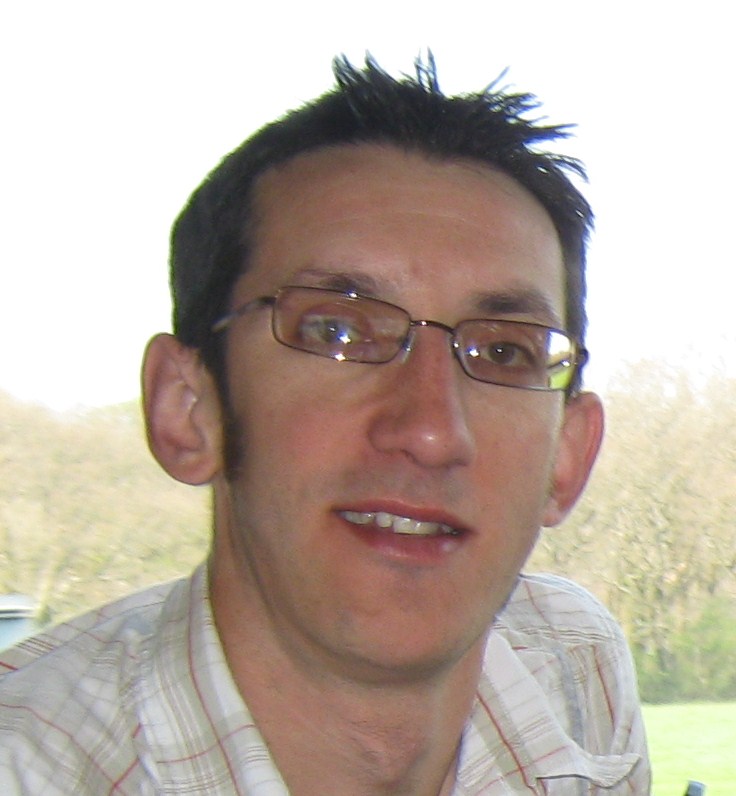 Tom has over 10 years experience in the research laboratories of pharmaceutical, technology and healthcare organisations. He has extensive practical science knowledge and holds a Chemistry degree from Imperial College, London which included a year of study at the Università degli Studi di Firenze, Italy.

He has worked at LAET since it opened in 2017 and prior to that worked for 4 years as a founder staff member and Science Technician in a Hackney secondary school. He is a competitive sportsman and has represented his university, club and country at rowing as well as cycling in races in the UK and abroad.
librarian: Dr Melanie socrates

Emotional Wellbeing and Mental Health Lead and Deputy Designated Safeguarding Lead: mr paul spraggs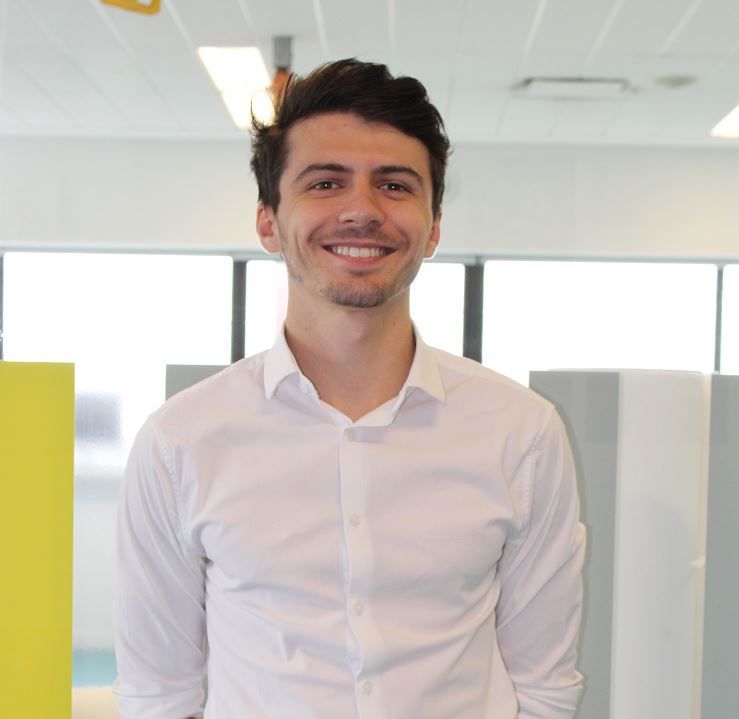 Paul completed a degree in Theology at the University of Chichester in 2011 before moving on to pursue a degree in counselling from the University of Essex.
Paul has been supporting student wellbeing at LAET since our opening in 2017. He is an accredited member of the British Association of Counsellors and Psychotherapists and previously worked in schools across London with Place2Be, a charity that provides counselling services to students in schools across the UK.
Partnership Teaching coordinator and partnership teacher of English: DR Camilla Stanger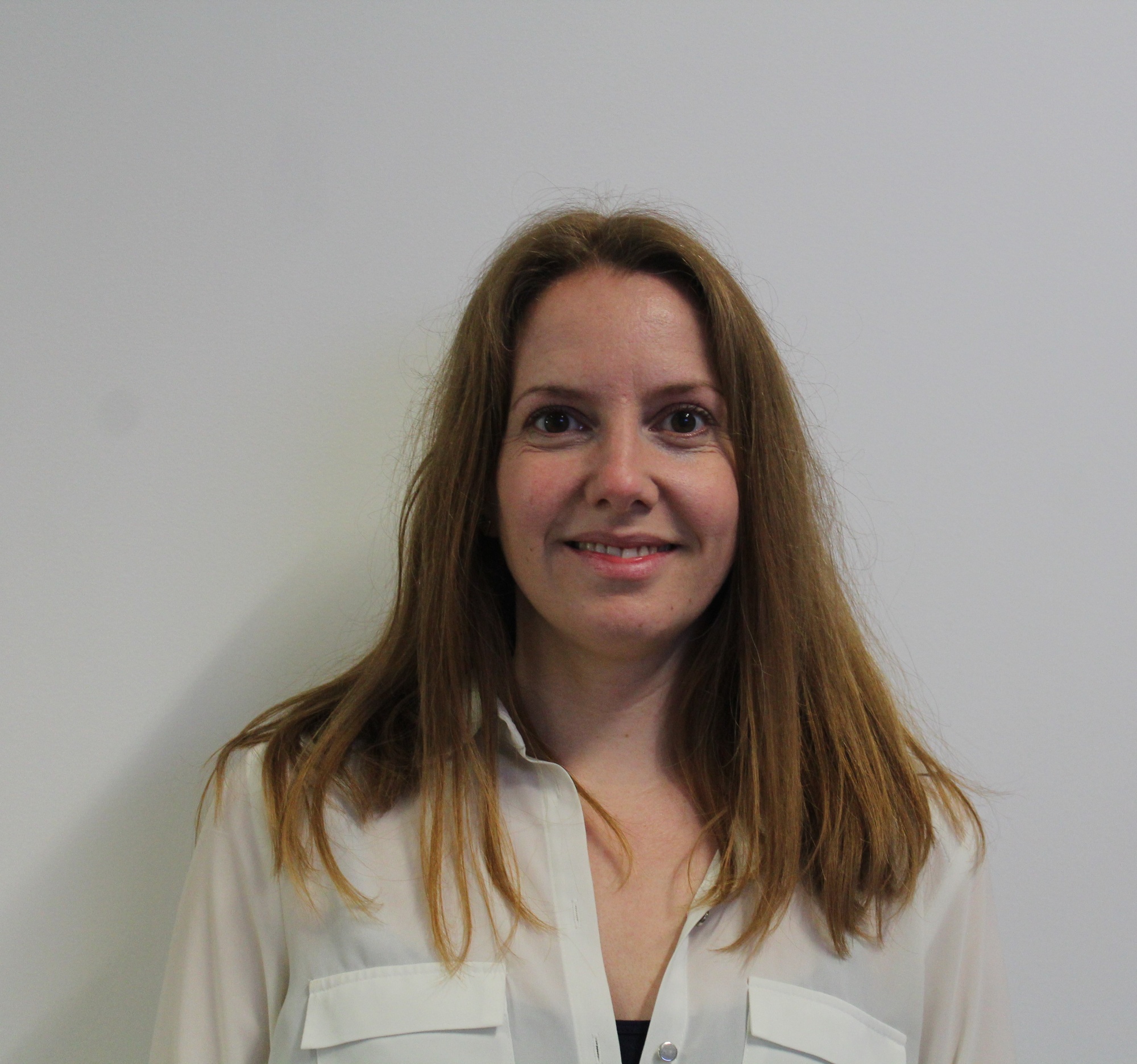 TEACHER OF MATHEMATICS and further mathematics: MR GABRIEL STOKER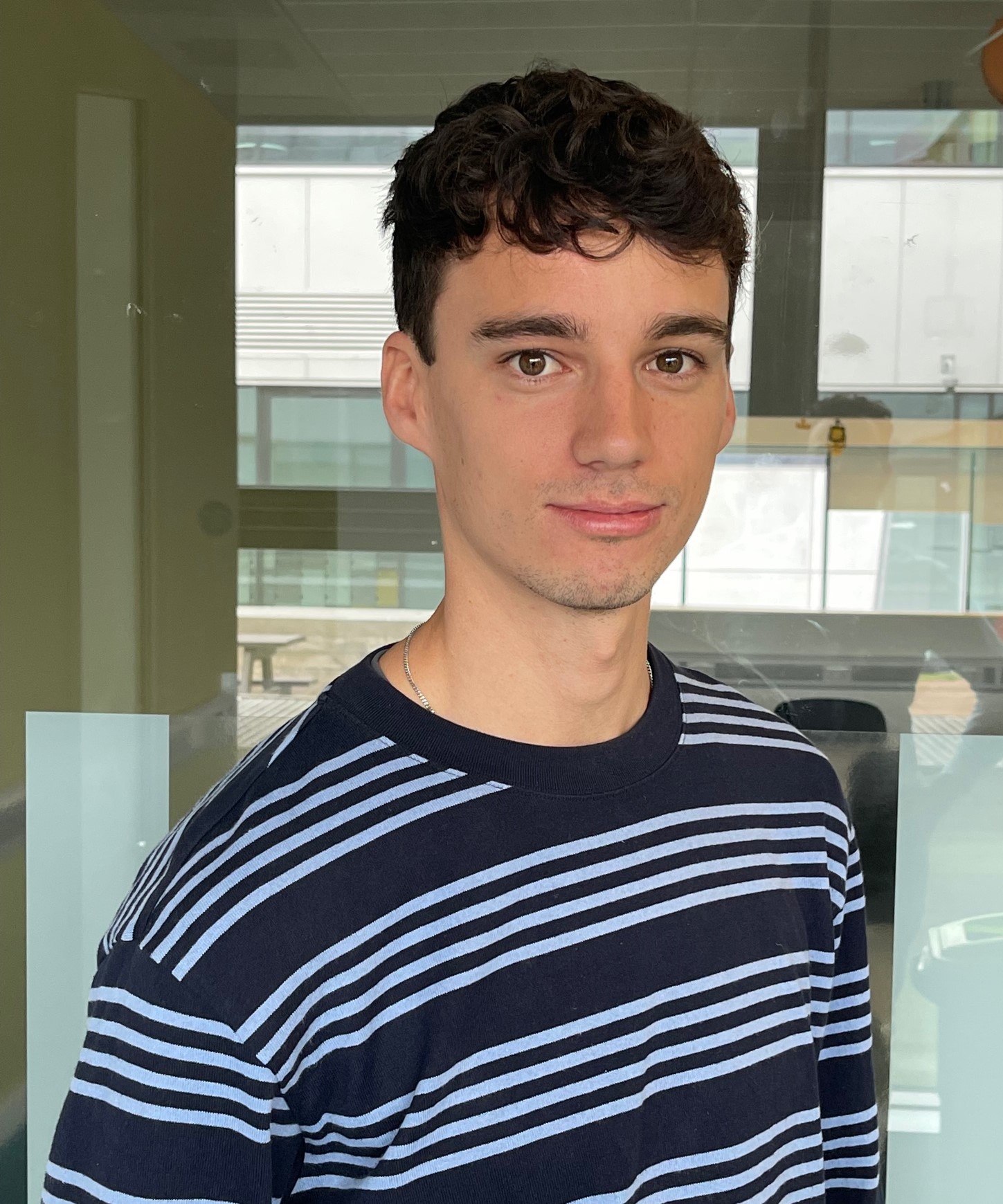 Gabriel studied for an undergraduate degree Mathematics at the University of Leeds before going on to complete his Masters in Mathematics at the same institution. Before joining LAET, Gabriel studied for his PGCE and taught at a secondary school and sixth form in west London. There he went on to be the KS5 lead in a successful Mathematics department. Gabriel loves climbing, football, board games and all things nerdy.
Head Chef: MR Emil Sudomir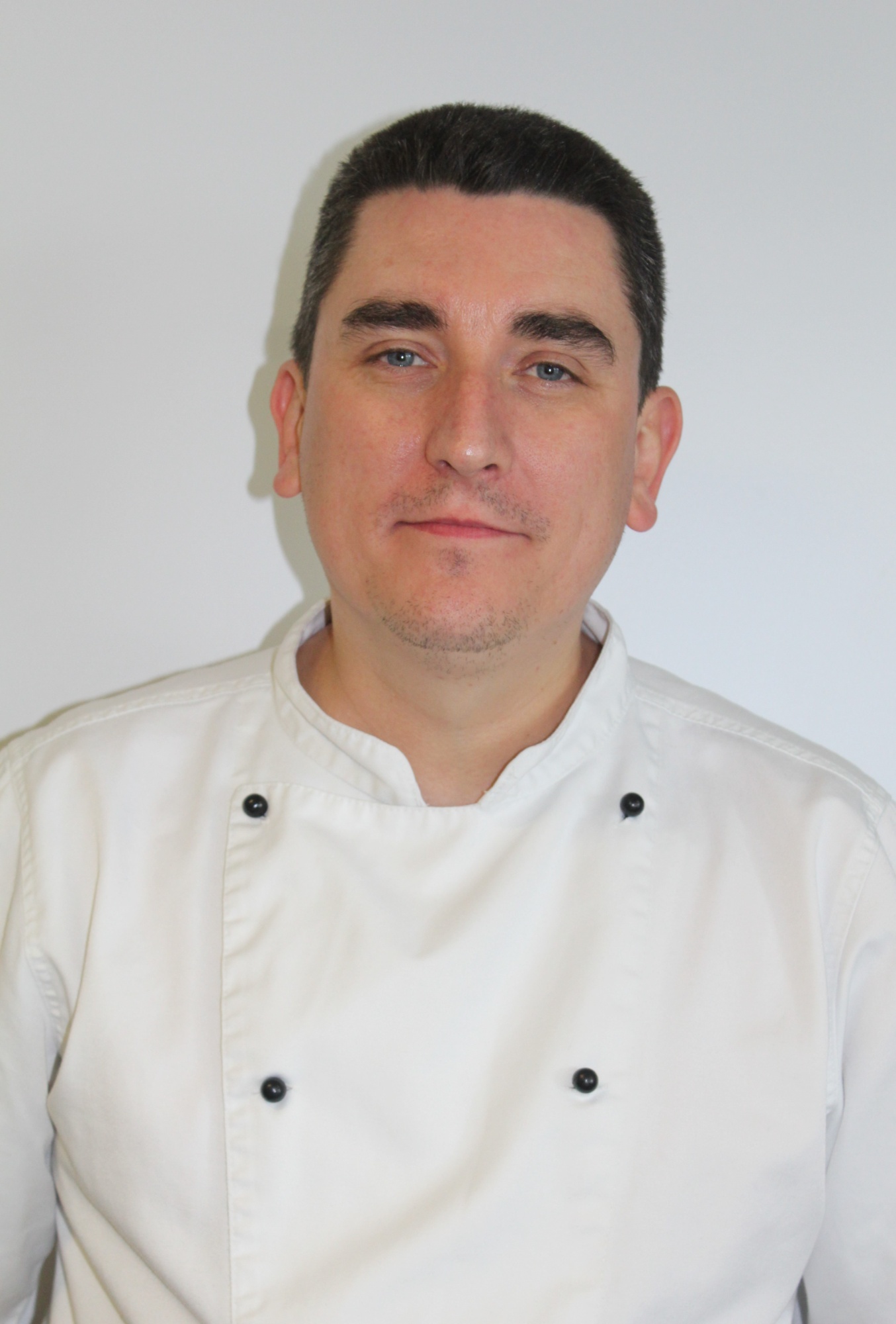 Emil has completed a Cambridge English Language course and a professional cookery Level 3 course at Richmond Upon Thames College. Emil has worked in the catering industry for 14 years and is passionate about cooking and running a happy efficient professional kitchen. Emil enjoys creating new dishes to be enjoyed by all.
Teacher of geography and Lead teaching and learning coach: ms deborah syme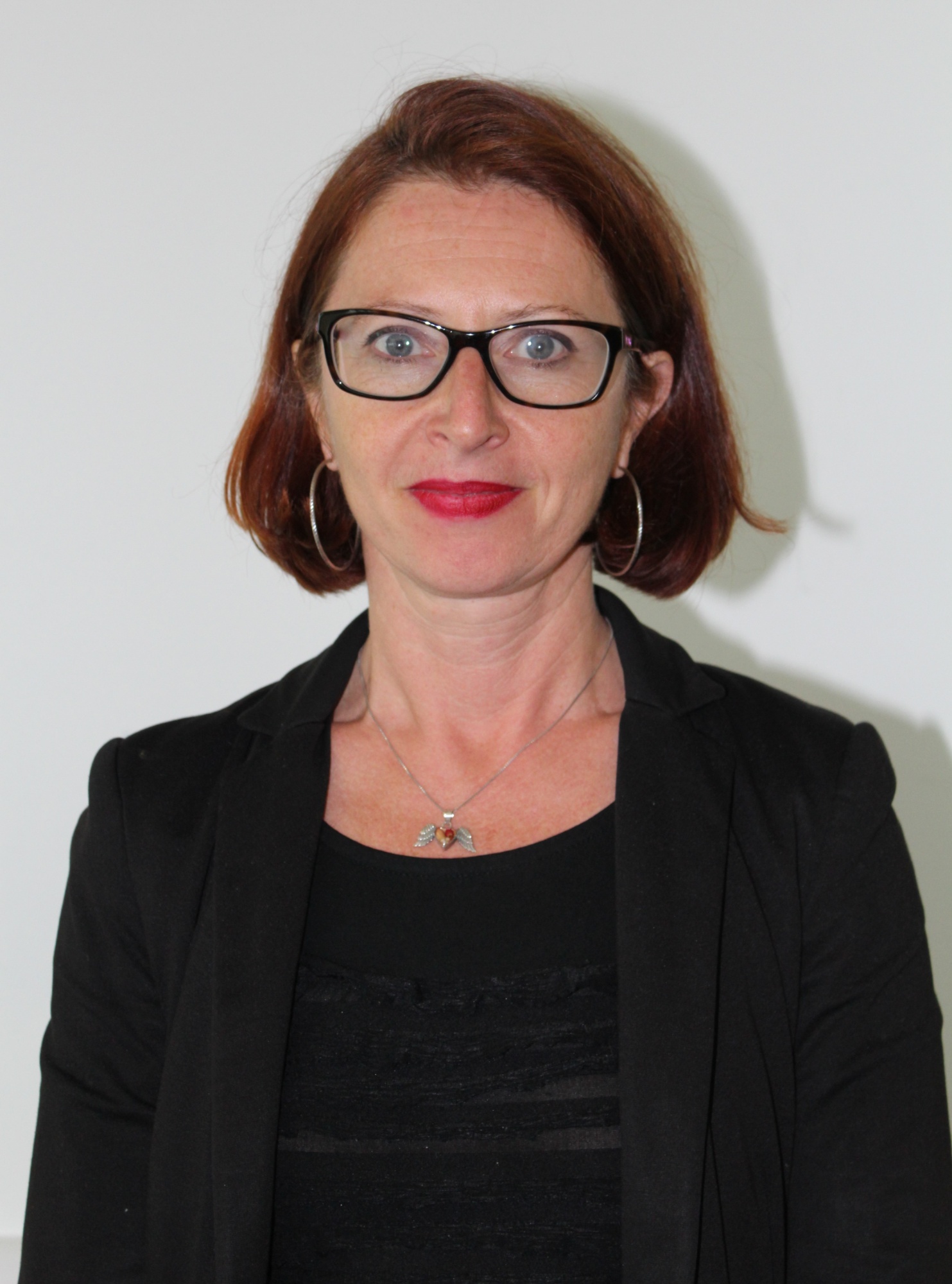 Deborah is a highly experienced teacher of Geography, a Head of Department for 10 years in different London schools, and was most recently a Head of 6th form at Skinners' Academy. Deborah studied Geography at Cambridge University , and has particular interests in Medical Geography, development and hazards. Deborah has set up and run the Duke of Edinburgh award, run cookery classes, charity micro-business challenges and celebrations of diversity.
Deborah has a Masters in Educational Change Management from St Mary's University and is currently studying with Teach First, as she is passionate about improving attainment and ensuring equity in education.
Receptionist: MS Joanne Thompson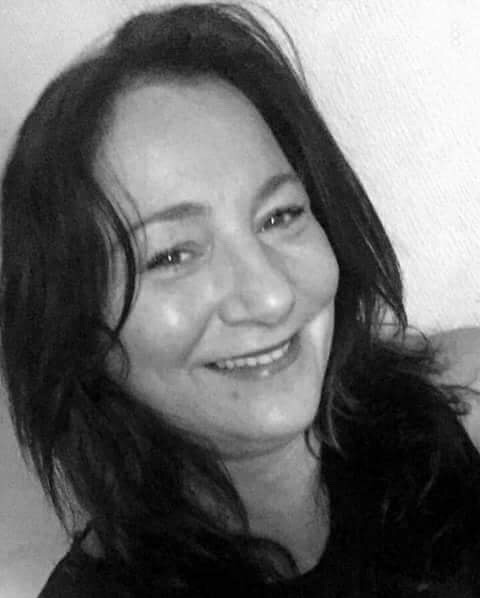 Prior to joining LAE Tottenham, Joanne has been working as a photographer for 11 years. Her photography work has involved working with schools across the UK on various projects such as graduation day and general photos. She enjoys working with young people and is looking forward to her new role at LAE Tottenham.
lead teacher of economics - mr ben tobias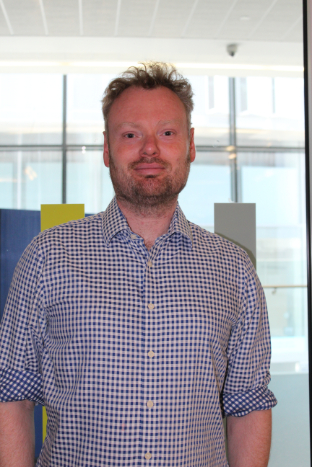 Ben has an Economics degree from Birkbeck College, University of London, which he completed while working for the mental health charity MIND. After his studies, he worked at HM Treasury before working as an analyst in the financial sector. Finding this career path unfulfilling he decided to move into teaching, where he has happily worked for the past seven years. He is currently on secondment from Highgate School.
chrysalis teaching fellow - English: Joseph unadike
PASTORAL SUPPORT LEAD: ms Pamela Valavanis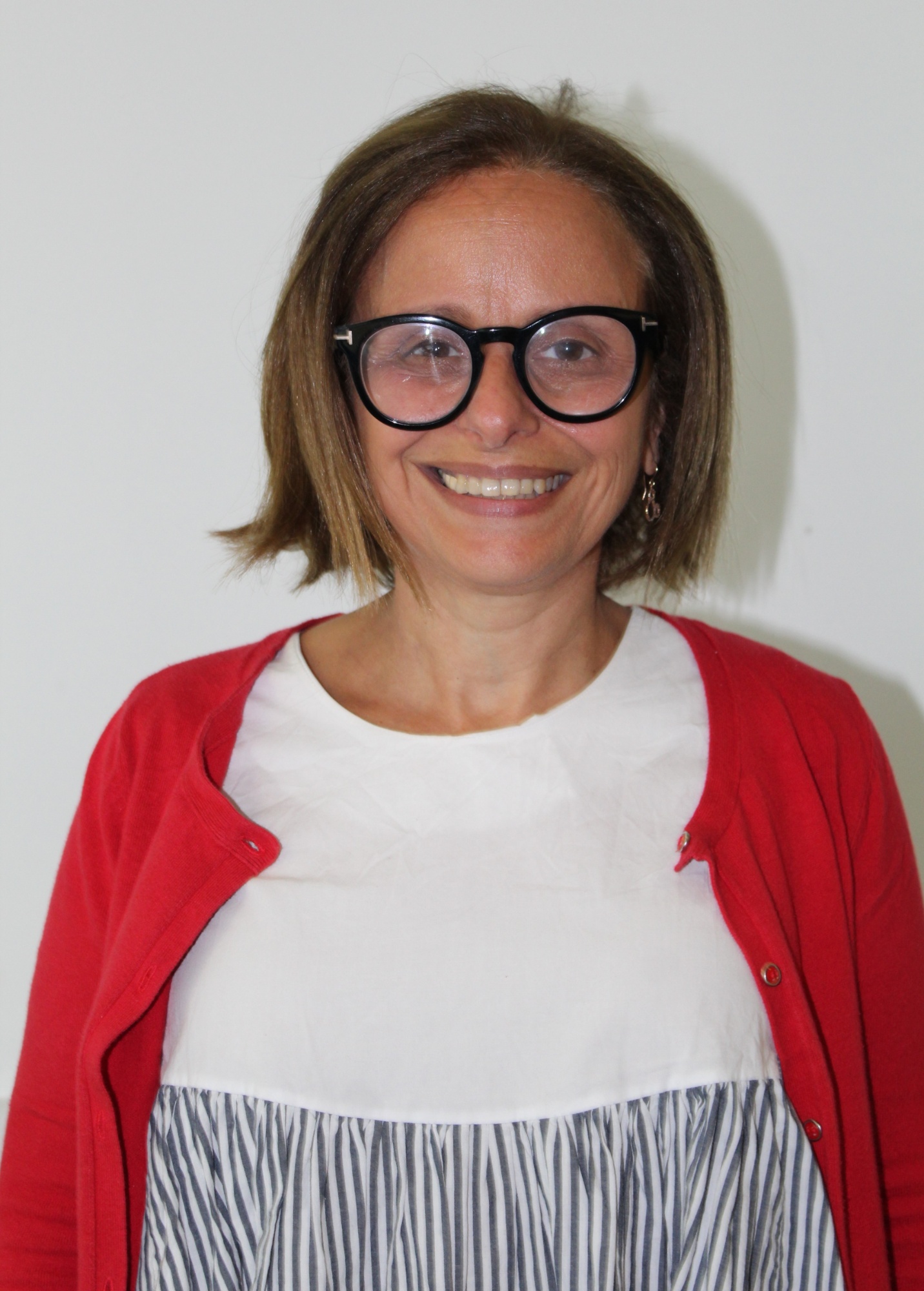 Pam has been working within the education sector for the last 20 years and has worked with diverse, multicultural groups of students. Pam has gained a wealth of experience through her responsibilities for safeguarding, attendance and transition. Pam is passionate about meeting the pastoral and academic needs of the students in her care. Pam is also bilingual and speaks Greek.
Lead Teacher of Mathematics and Further Mathematics: Mr Vincent Van Pelt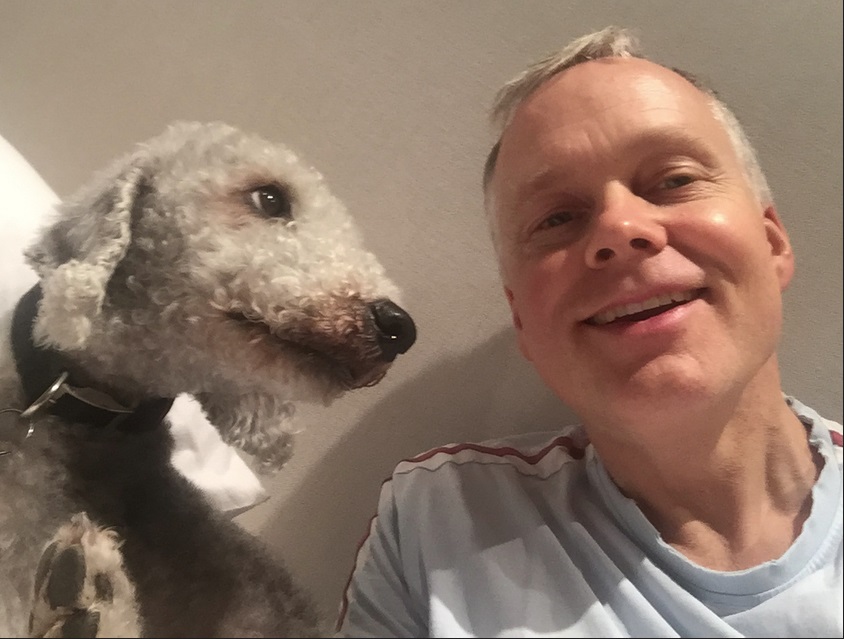 Vincent (pictured right) received a degree in Economics from the University of Pennsylvania and is currently studying Mathematics at The Open University. Before teaching, Vincent worked in finance, living in New York, Tokyo, London and Singapore. Trained to teach at the Institute of Education, he has been instructing in London schools since 2012. At LAET Vincent enjoys organising the school's UKMT and maths enrichment activities, working with the maths team and encouraging his students to read The New Yorker.
Academic coach - mr rufus walkden
LEAD TEACHER OF PHILOSOPHY & RELIGION: MS TRICIA VOUTE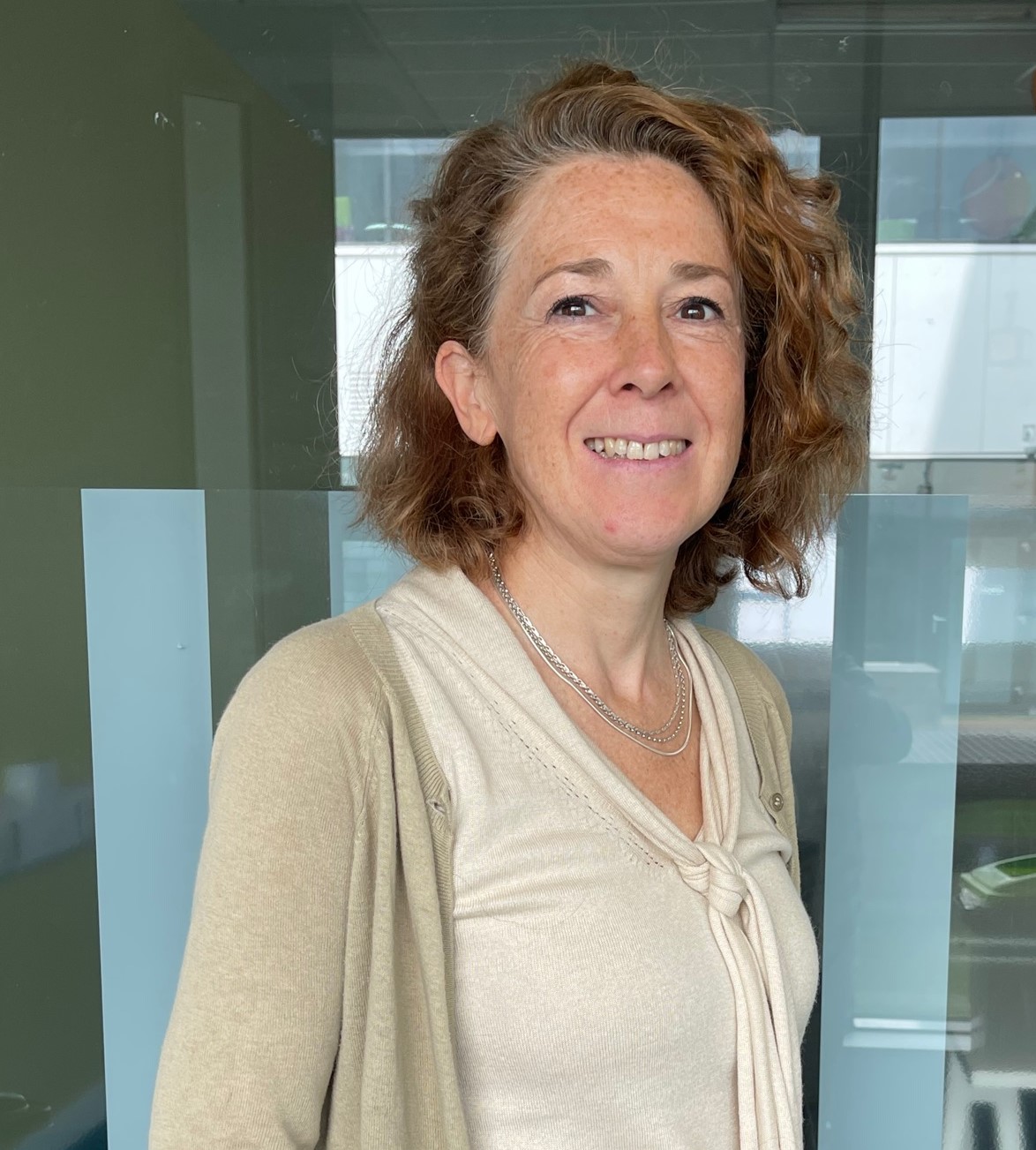 Having studied Anthropology at Durham University, Tricia began a career in documentaries, working in Spain and London. After few frustrating years, she completed an MA in Philosophy at Kings College, London and began her PhD at the same institution, intending to stay in academia. Ill-health led to another rethink and after some time away from work, she trained as a teacher. Since then, she has worked in Guernsey, London and Singapore and has taken two sabbaticals to indulge her love or writing (and painting). She is seconded to LAE Tottenham from Highgate School.
TEACHER OF BIOLOGY: MR BEN WESTON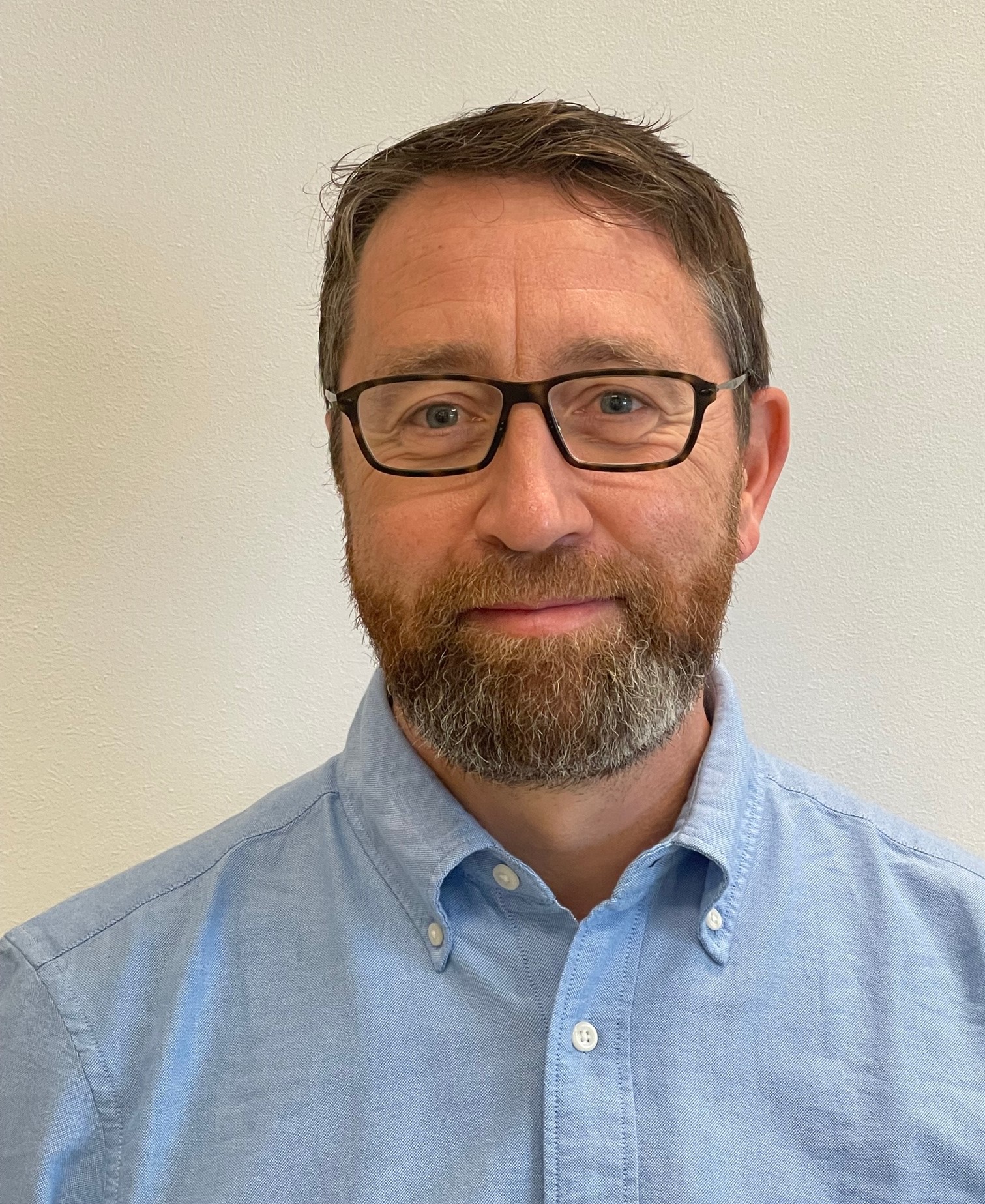 After completing a degree and PhD in biochemistry at King's College London, Ben spent five years working at Imperial College as a post-doctoral researcher before becoming a teacher. He has taught Biology at Highgate School since 2003 and, since 2015, he has been an Assistant Head with oversight of teaching and learning.
receptionist and administrator: ms madeleine weymouth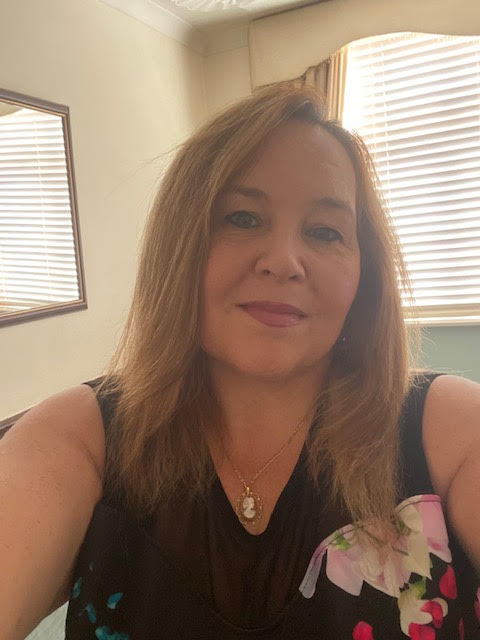 Madeleine has worked in various Reception and Administrative roles over the years and is passionate about Safeguarding, Education and Learning.
site manager: mr Chris white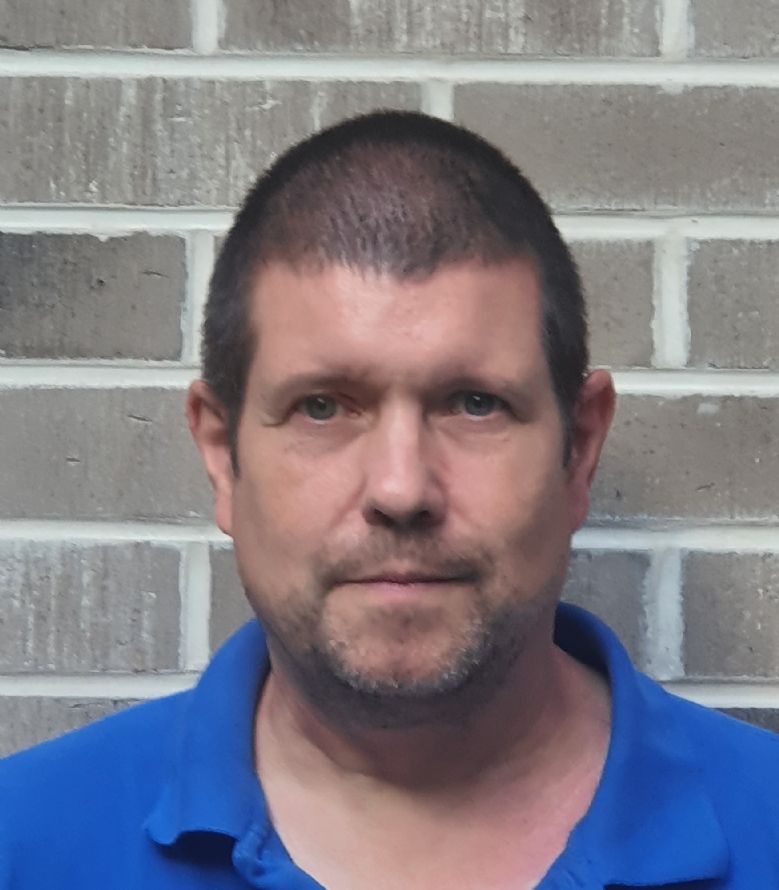 Chris left school to work as a groundsman at Queen's Park Rangers football club and then moved onto Brentford football club.
At age 18, he moved into the engineering industry for over 35 years from which he then moved into education 3 years ago which Chris has enjoyed ever since.
student services coordinator: ms Stephanie wright
teacher of psychology; mr imran yad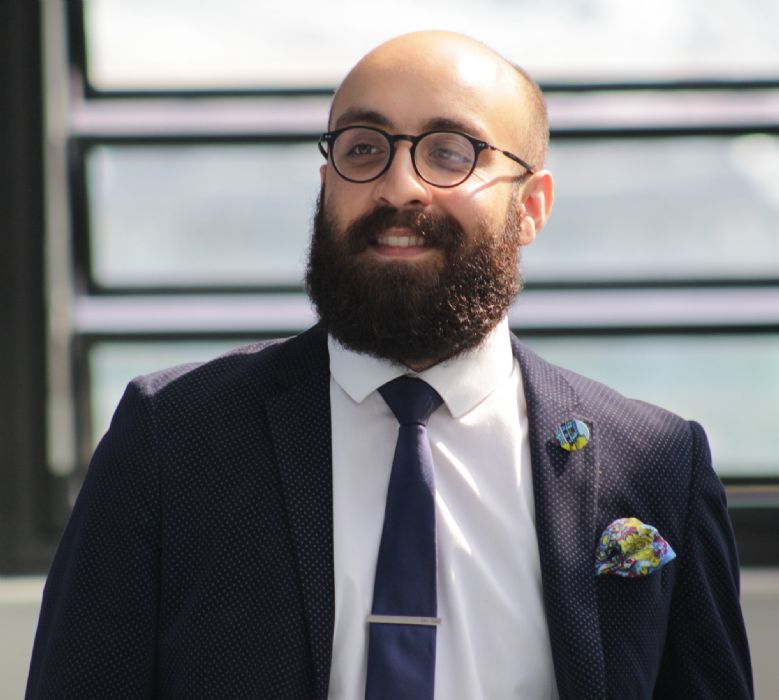 Imran graduated from City, University of London with a degree in psychology in 2015. Before gaining his PGCE from the Institute of Education, Imran worked as a tutor at Explore Learning and went on to being a learning support assistant at a primary school in West Hampstead, working primarily with vulnerable students with special needs.
Imran has always loved being creative, from drawing and painting to graphic design and even fashion design. He is passionate about exploring creative ways to teach psychology and is very keen to work at LAET to develop his teaching and learning.
Teacher of computer science: dr nader yazdi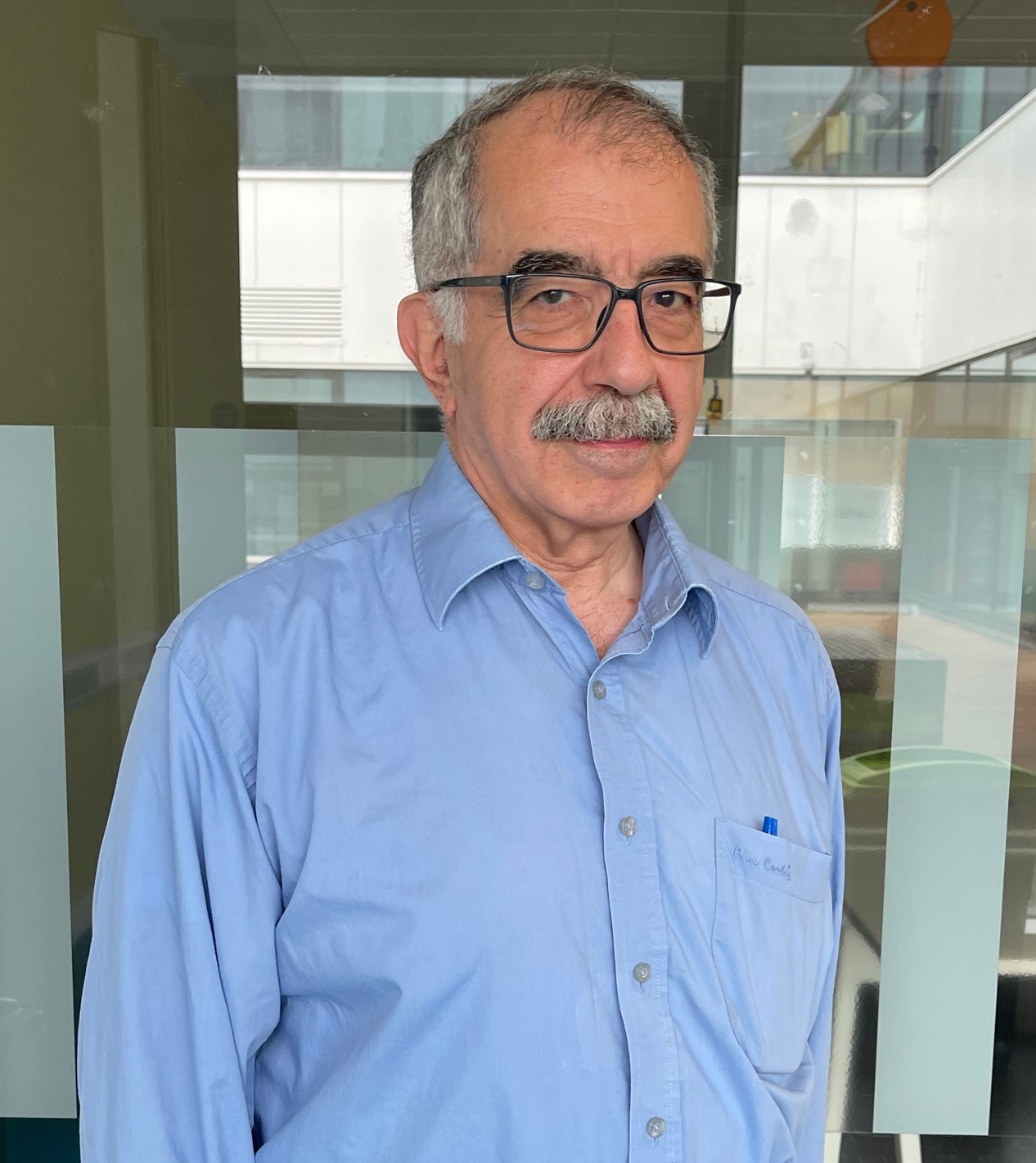 teacher of mathematics, further mathematics and computer science: dr jun Zhao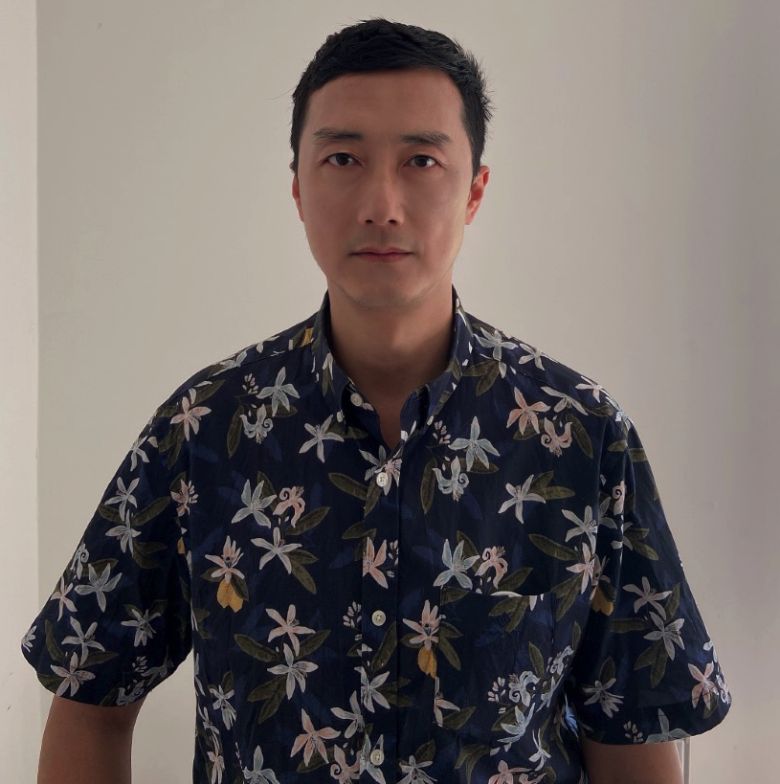 Jun graduated from TU Darmstadt(Germany) with a full scale diploma(MSc equivalent) in Mathematics with Computer Science. He then obtained his PhD in applied maths at University of Kent, UK. He then has over 12 years teaching experiences in private tuition and both private and grammar school. Jun always focus' on helping students with the mathematical thinking and independent thinking skills.